From Fires to Budgets, New LPNF Ranger & LPF Director Dish on Current Obstacles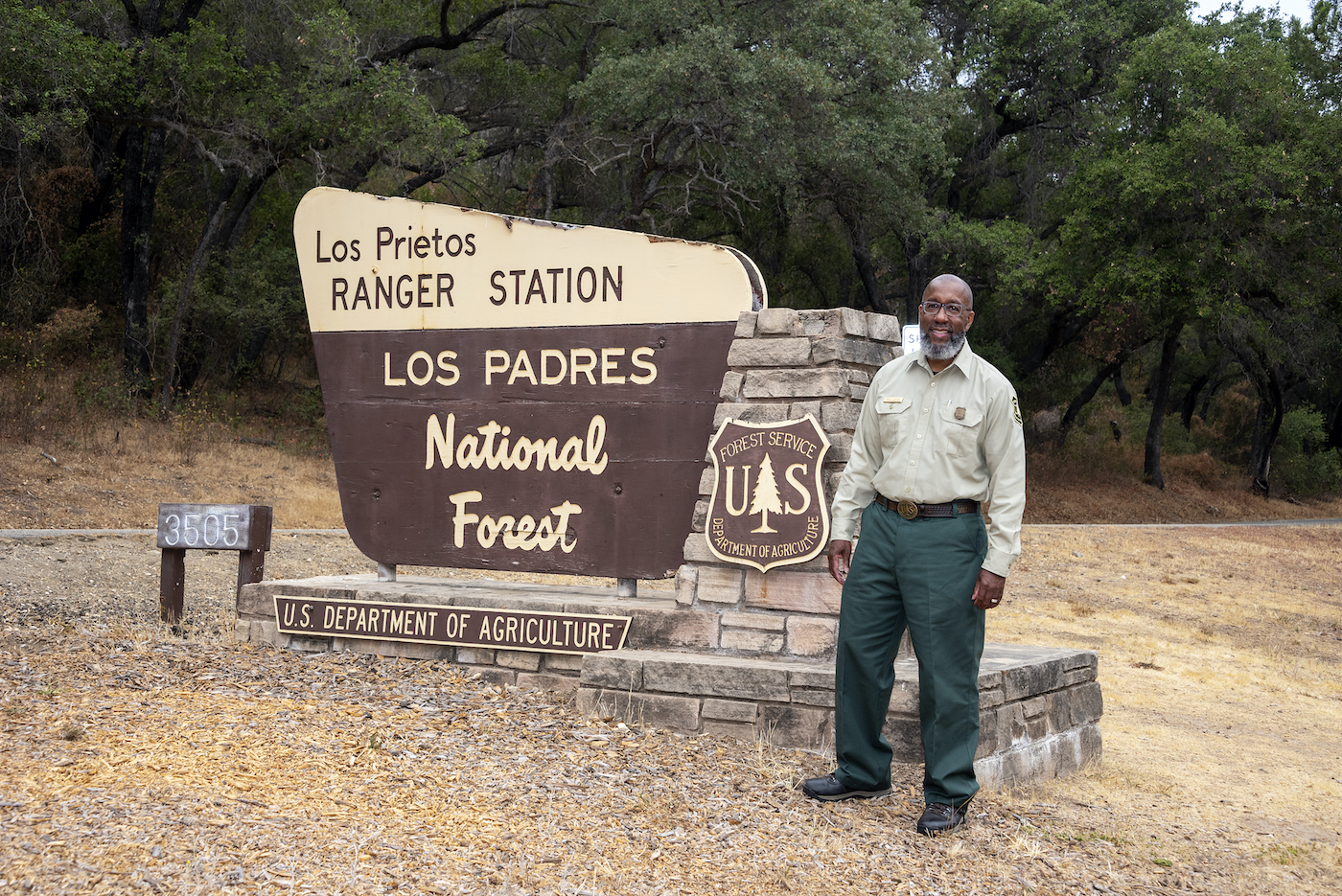 A month into his position as the Los Padres National Forest (LPNF) Santa Barbara District Ranger, Daryl Hodges is now dealing with the statewide Los Padres National Forest closure due to fire prevention and mitigation, with support directed to the Caldor Fire. That, along with decreased staffing and his entire budget focused on fire prevention, have not dampened his enthusiasm for being the new ranger. Hodges, with a 27-year career in forest service, comes to the area from the Angeles National Forest in Southern California, where he worked as the Forest Fisheries biologist.
Bryan Conant, executive director of Los Padres Forest Association,is usually found mapping the area's remote backcountry. He has 300-plus volunteers annually that restore, maintain, and suggest projects to Hodges, and collabs with REI for gear donations.
Both Hodges and Conant sat down for a Q&A session with the Montecito Journal:
Q: Let's talk about the fire closures . . .
Hodges: All our focus is on fire because we have to maintain the posture for initial attack and hopefully catching any before they get big. The cost of fire operations has risen dramatically, yet our budgets haven't reflected that, so all our money is moving to fire at the expense of other staff areas. Hence the closure of the forest statewide because we don't have the capacity to get on a fire start from the very beginning, so we are trying to mitigate that with a forest closure. There are 5,000 firefighters assigned to the Caldor Fire right now with support teams from the LPNF.
Because many trails and roads start on the front country and lead into the forest, I contacted our partners, and they are willing to post signage regarding the forest closure on those trails.
Conant: Know that the Sheriff's Department will issue hefty fines for anyone violating this order. We are sweeping the forest roads to make certain no one is out there, locking the gates, and posting closure signs. There is a community of trails organizations that is patrolling the area to replace closure signs because people tear them down and take away our A-frame signs.
We'd all like the fire agencies to have plenty of resources to go around, plenty of time to safely manage any fires, and the certainty that all forest-users would safely and responsibly enjoy their time in the forests. Unfortunately, that's not the case right now and the closure order should help reduce potential new ignitions. Our thoughts are with all the families and community members who've been impacted by the wildfires through California and beyond. We thank all the first responders and firefighters who are working tirelessly to protect our communities and keep everyone safe. No one is happy about this closure, and we realize the inconvenience this causes, especially for A-Zone hunters, but everyone please do your part and stay off the forest.
Where can people hike and recreate?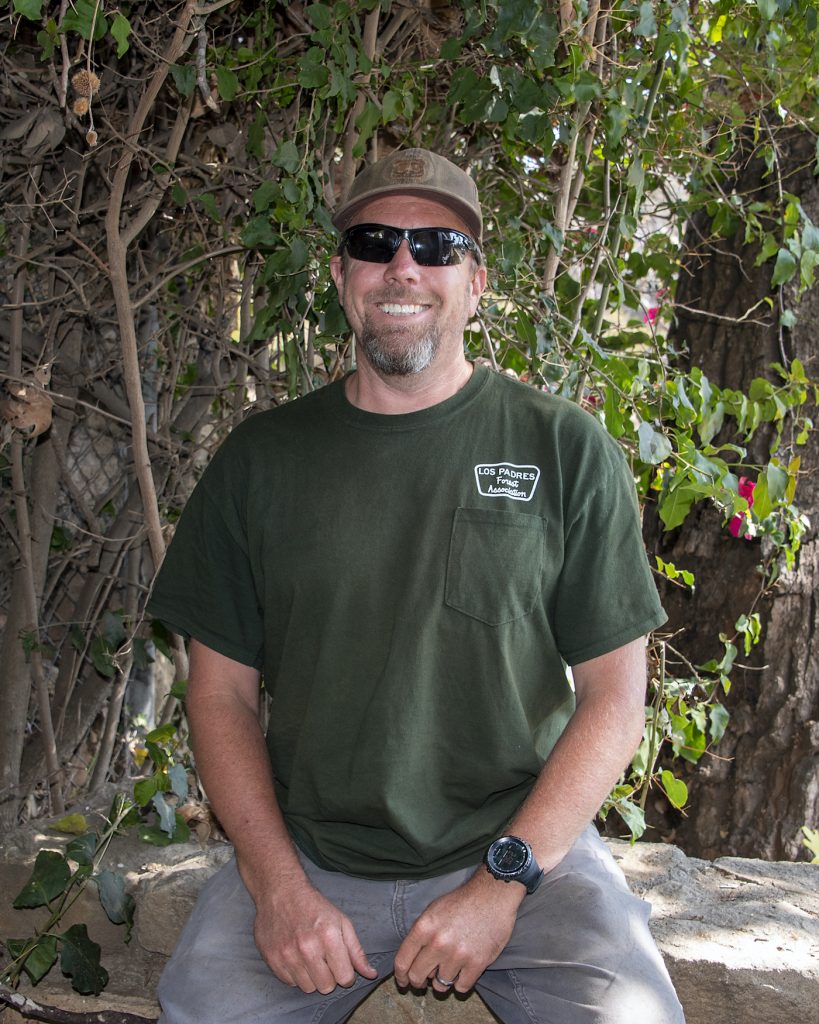 Conant: Beaches and California State Parks remain open.
—Trails open in Montecito, Summerland, and Carpinteria: Ennisbrook Trail, Toro Canyon Ridge Trail, Coffin Family Trail, and Carpinteria Bluffs Trail;
— Santa Barbara and Goleta: Parma Park, Toro Canyon Park, More Mesa, Ellwood Mesa Coastal Trail, Douglas Family Preserve, Elings Park, Tucker's Grove and San Antonio Canyon, San Marcos Foothills Preserve, Arroyo Burro-Douglas Preserve Loop, and Arroyo Hondo Preserve;
— Gaviota and Santa Ynez Valley: Gaviota Wind Caves, Nojoqui Falls Trail, and Cachuma Lake;
— And there are many trails in Ventura and San Luis Obispo.
What are other important closures?
Conant: Effective July 31 – March 2022, Sunset Valley Road, the Catway OHV (Old Catway), Nira and Davy Brown Campgrounds are closed to all traffic and pedestrians due to bridge construction and repaving. All trails in the Figueroa Mt. Recreation Area except the Catway OHV Trail are to remain open and accessible through alternate points. With regards to hunting season, this closure is an inconvenience for hunters who would normally head out there and hunt out of NIRA and off of Sunset Valley Road. This also pushes more users into less geographic terrain as the hunters who would normally use NIRA/Sunset Valley are now forced to go elsewhere. This closure will similarly impact backpackers during backpacking season.
During the closure, can you do internal projects?
Hodges and Conant: No. The closure has nothing to do with our capacity to do more work on the forest. We are limiting our employees' ability to do any projects right now, including those with contractors; all of it is stopping. Our closure is designed to mitigate any new fire starts, and we recognize not only can the public do that, but our employees can too while they are out working.
What about the illegal marijuana grow and the dangers it poses to our forest and local communities?
Conant: The pot growers are out there setting up next to our year-round water sources. If you go off trail generally you will find an active or past grow. They use camouflage netting, propane tanks, rifles, tools, MiracleGro, and leave tons of trash. The impact of what they are doing to the water, canyons, and animals is major concern, especially the fire hazard it poses, both the La Brea and Dolan Fires were started by a pot grow. We call it into dispatch.
Hodges: Federal law enforcement officers work with local state and county law enforcement agencies to identify illegal grow sites and eradicate them. The chemicals and trash are then cleaned up to remove the toxic materials from the national forest.
Talk about the LPNF protecting watershed areas…
Hodges: The forests were set up as forest preserves, and the national forests in California have a watershed value to their neighboring communities. Our higher elevation areas act as a sponge for rainfall, and we are responsible for providing fresh, clean water to the public. To do this, we maintain the forest habitat, we don't develop these areas, we have fire protection so we don't denude these landscapes so that they can hold the water and release it over time. The Santa Barbara District has 20 unique different watersheds. For example, the Montecito Water District has special permits to manage and impound water on the forest for irrigation and drinking.
What is your focus as Santa Barbara District Ranger?
Hodges: My focus is recreation, restoration, and mitigating wildfires. Recreation activities include visiting sites, hiking, camping, hunting, RV use, dirt bikes, and the hot springs. Our restoration is from an ecological standpoint, and we maintain the forest habitat, especially for threatened and endangered species such as the California red-legged frog, the Arroyo toad, and the California condor, and restore areas with native plants that have been invaded by other plant species.
Due to past budget cuts and the cost of living in Santa Barbara, we currently are down to four employees from 15, and we don't have what we need to meet the demands. One of my goals is to increase partnerships with the local schools and universities via our Ecosystems staff. A lot of things were put on hold due to COVID, but we are picking that up again. We welcome everyone to follow us on social media and join.
411 on Instagram:
@lospadres_lpfa 
@lpforestwatch
@montecitotrailsfoundation 
You might also be interested in...