Art in the Grass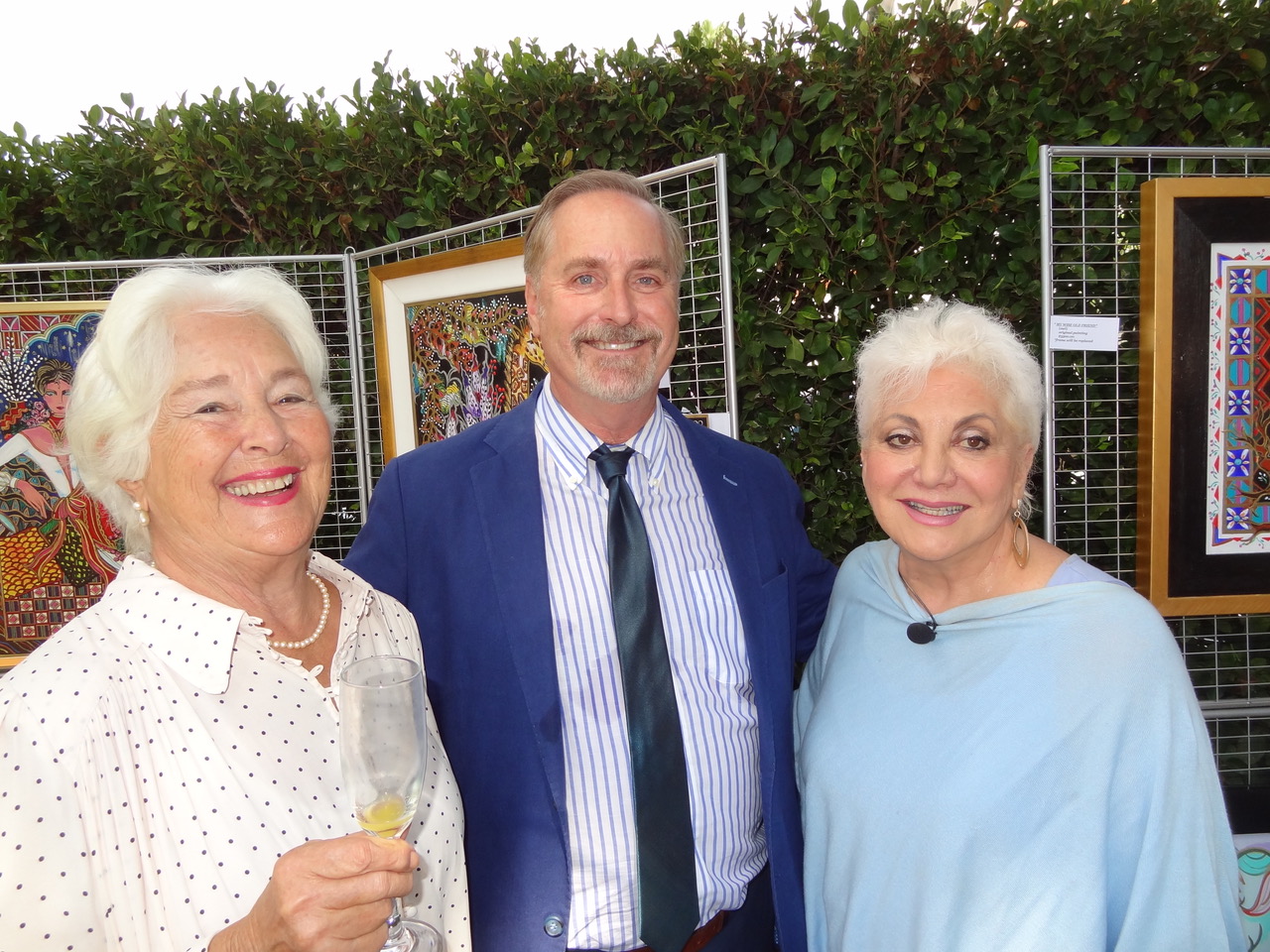 I met local artist Mara Abboud many moons ago and have always been envious of her talent. What better way to spend a day than enjoying her outdoor art display and eating a three-course lunch at the Santa Barbara Club.
Mara's paintings have received the attention of the art world because of her unique technique. Her work can be compared to stained glass, the colors are so brilliant. She has been exhibited in over 25 one-woman shows and appeared in 26 publications such as Architectural Digest, Art in America, and Art News. It takes her about three months to finish one painting because of her many layered techniques. You can see an example of her work in the Upper Village on a wall near the shops behind the San Ysidro Pharmacy — it's a wall of sunflowers.
Mara's been drawing since she was five years old. When her mother kept buying her coloring books, she rejected them saying, "No!" When mom found Mara drawing with her crayons on the shopping bag instead she got the idea. Mara says, "She bought me white butcher paper instead," and she's never stopped. One of the many locals who collects her work is George Leis, president and COO of Montecito Bank & Trust.
The bank is also one of the sponsors for the show along with the Art Foundation of Santa Barbara and lead sponsor Lois Moore. M Club director Maria McCall from the bank organized much of the event with the help of president of the Art Foundation Keith Moore. The M Club is a group of bank clients who meet for a Lunch & Learn once a month. The Art Foundation is a nonprofit whose purpose is to educate the public in the work of artists with special focus on Santa Barbara County and the Central and South Coasts of California.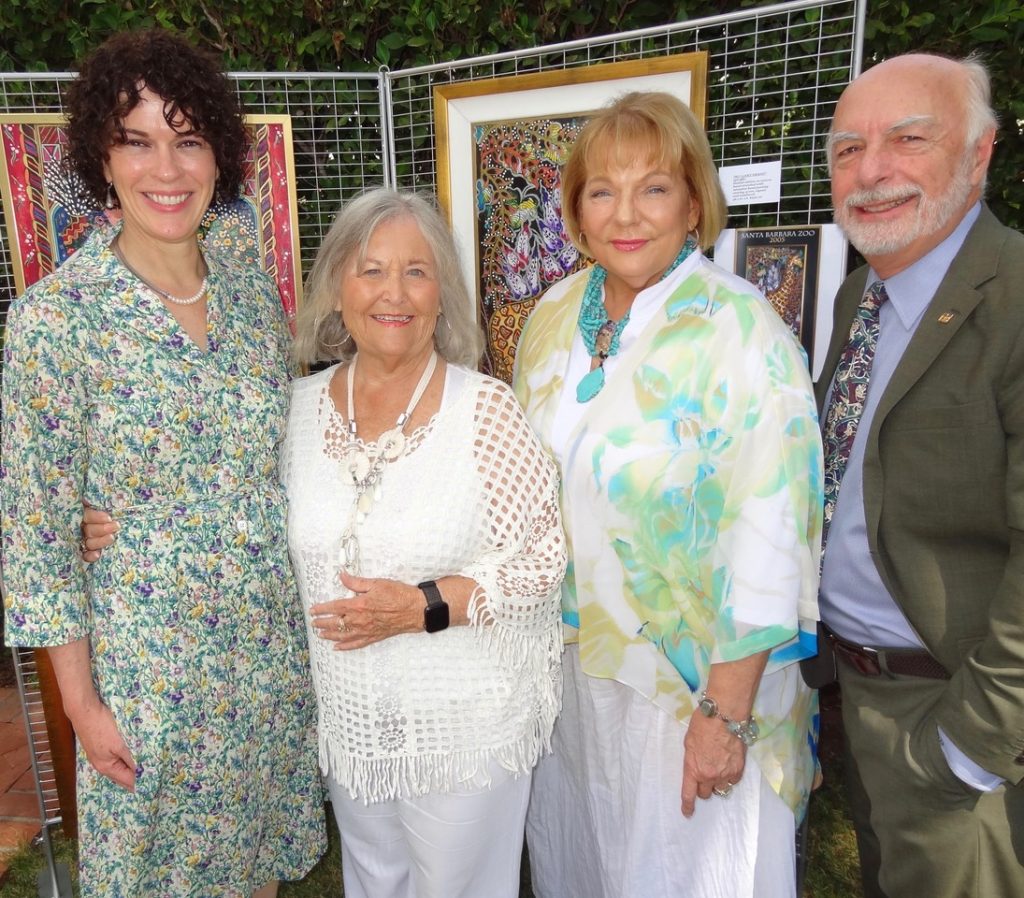 Mara was a graduate of the New England School of Design in Boston and the Rhode Island School of Design in Providence. She studied art in Florence, Italy, but doubted she could make a living on fine art. So instead, she became a gift, accessories and textile designer in New York City. She painted on the side and soon became a full-time artist and still is.
One thing that always intrigued me was that Mara's cousin was Kahlil Gibran, who wrote my favorite poetry book, The Prophet. Her brother Joseph is a world-famous men's wear designer. Her sister Jeanette is a music composer, and her late sister Nancy was a sculptor. Obviously, it's in the genes and I didn't get any in mine.
Once a year the Santa Barbara Club becomes an art gallery for two weeks when members and guests share works from their private collections. There's a cocktail party and a featured speaker and the public can buy tickets. For information check out www.artfoundationofsb.org.
You might also be interested in...