County Decides to Switch Cannabis Meeting Originally Slated for Yom Kippur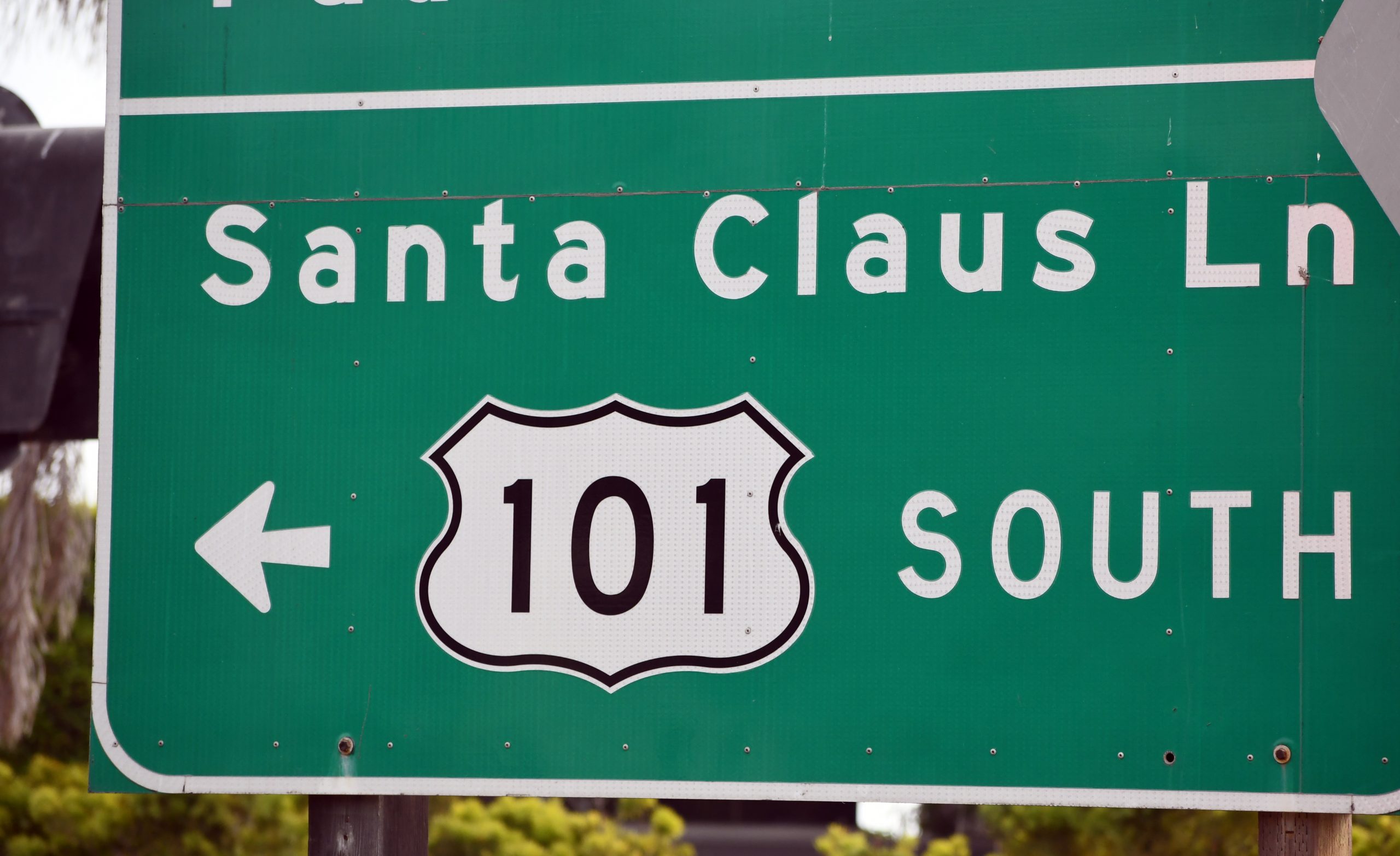 (Editor's note: This story is updated with information attained after our print deadline for the September 9 edition of the Montecito Journal)
After initially rejecting multiple requests to change an upcoming meeting pertaining to a potential Santa Claus Lane cannabis dispensary due to a conflict with Yom Kippur, the County of Santa Barbara acquiesced late Wednesday by moving it to a special meeting on September 15.
Local lawyer Jana Zimmer had been both privately and publicly outspoken about the meeting being held on the Jewish holiday, including with an editorial in the September 2 edition of the Montecito Journal.
The county informed Zimmer of the decision late Wednesday afternoon, with Zimmer sharing the update with the Journal.
Zimmer wasn't alone in requesting the meeting movement, as community pressure mounted, as well as First District Supervisor Das Williams also suggesting to the county that a different date should be found.
Williams says there is little the Board of Supervisors can do to mandate the change.
"This is where the separation of executive and legislative comes in," Williams told the Montecito Journal.
Lisa Plowman, the county's director of planning and development, told the Montecito Journal that an alternative date in October was originally considered, but not acted upon.
"Based on the request from Ms. Zimmer and Supervisor Williams, we explored an alternative date for the meeting, but the applicants had a conflict and could not attend the October date," Plowman said. "It is important to hold these meetings as soon as possible after the application is submitted so applicants have all of the information they need to complete their applications."
At the heart of the issue for both sides was the nature of the application review and the ability to provide comment. In this instance, the county has indicated that this is purchased time by the applicant with county staff. While open to the public, Plowman says that it is rare for any member of the public to participate in these meetings.
Plowman also explained that this meeting falls under the Subdivision Development Review Committee, which is intended for "county departments to provide applicants with information needed to complete their application and advise them of issues or conditions that could be applied to the project."
"To my knowledge, we've only had one member of the public request to attend in the last three years. If we receive a request, we allow the public to attend and make public comments to the chair (three-minute maximum)," Plowman explained. "The public is welcome to provide written comments which can be shared with the committee members and the meetings are taped and can be watched at a later date."
The SDRC is not a Brown Act committee, the latter mandating public input during hearings. No decisions will be made as part of this SDRC meeting, according to the county.
In addition, none of the Board of Supervisors will be present during this meeting.
Although he would not be involved and hoped the meeting could be moved, Williams did indicate that public involvement in the SDRC meeting is akin to a neighbor holding up building on your home by asking for a private meeting to be moved because they couldn't make it.
"We are told all the time that we move too slowly at the county," Williams said. "If people want this type of change, they need to tell me. If they want to be able to be involved with every meeting, I need to know. That would be a big change."
Meanwhile, Zimmer is representing Dr. Steve Kent and Dr. Nancy Rikalo, concerned neighboring business owners on Santa Claus Lane. Since late August, Zimmer has been in contact with Plowman about the conflict with Yom Kippur, indicating she would not be able to attend due to the Jewish holiday.
Zimmer is tasked with relaying the concerns of Kent and Rikalo over the proposed Roots-Radis dispensary, with a September 7 letter addressed to the South Board of Architectural Review and Chair Chris Gilliland and SBAR Members in part stating:
"We are property owners on Santa Claus Lane. Our property is located directly next to the proposed location for a cannabis store. We, and many others most impacted by this decision, have submitted several written and oral comments over the past 18 months opposing the designation of Santa Claus Lane as the site of a proposed dispensary. Hundreds of our neighbors and other business owners along and near Santa Claus Lane, Sand Point Road, Padaro Lane, and Sandyland also have and will continue to oppose any consideration of this location. A high volume, fast in and out business of a cannabis store would overwhelm the parking capacity and create a nightmare as far as traffic flow and traffic congestion."
In emails obtained by the Montecito Journal, Zimmer was told by Plowman that she could send an "associate" to speak on behalf of her clients due to the conflict with Yom Kippur.
Zimmer took exception to this solution.
"First, this response is extremely unsatisfactory. I think you know that I am a sole practitioner and cannot send an 'associate' to the 9/16 meeting to adequately represent my client," Zimmer wrote. "For your additional information, my client will be out of town and unavailable to comment in person that day.
"Second, the fact that you summarily rejected my request based on a vague allusion to the applicant's availability, reflects an embarrassing lack of awareness or sensitivity to the importance of Yom Kippur. This is very, very disappointing for me as a 50-year First District resident, not to mention as a former county employee in an era where multiculturalism was given more than lip service."
The county observes 12 federal holidays each year — Christmas Day, New Year's Day, MLK Jr. Birthday, Lincoln's Birthday, Washington's Birthday, Memorial Day, Independence Day, Labor Day, Columbus Day, Veteran's Day, Thanksgiving Day, Thanksgiving Friday — but none of them are associated with the Jewish faith.
While public hearings are not scheduled on widely recognized holidays, both Williams and Second District Supervisor Gregg Hart both indicated that a deeper look at the holiday calendar is likely in order.
"We definitely need to look at that," Hart told the Montecito Journal. "We have to make sure that all of our constituents feel represented."
You might also be interested in...