Whale of a Time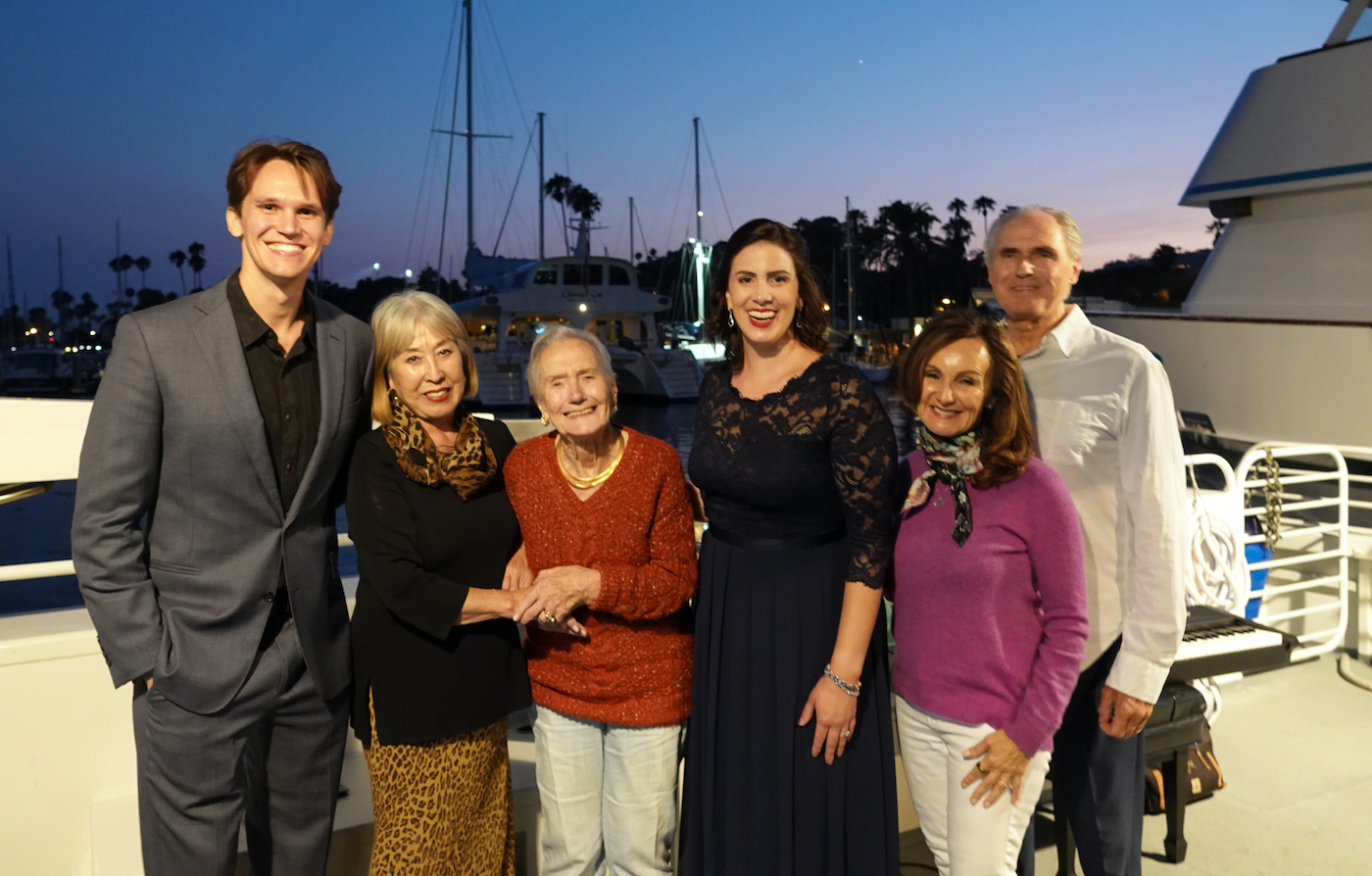 It was a case of High Cs on the high seas when bubbly Condor Express owner Hiroko Benko hosted her fifth annual opera cruise on the popular 75-foot whale watching vessel.
Given the pandemic uptick, guest numbers were kept to around 50 instead of the normal 145 for the two-hour maritime recital by soprano Chelsea Chaves, who sings for the Long Beach Opera and the Pacific Symphony in Costa Mesa, and tenor Chris Hunter, a regular with the Los Angeles Opera, accompanied by pianist Renee Hamaty.
Among those in the right aria listening to music from Mozart, Puccini, and Andrew Lloyd Webber, were Santa Barbara Symphony honcho Kathryn Martin, mayoral candidate Mark Whitehurst, and co-publisher of VOICE Magazine Kerry Methner.
Welcome Aboard!
Santa Barbara City College Foundation has welcomed four new members to its board of directors: Daniel Emmett, Madeleine Jacobson, Ben Scott, and Kathy Scott.
Five years ago, the foundation launched the SBCC Promise offering all recent local high school graduates the opportunity to attend the college full-time at no cost.
To date, more than 5,000 local students have participated in the program.
You might also be interested in...