Velas to Direct New Nursing Program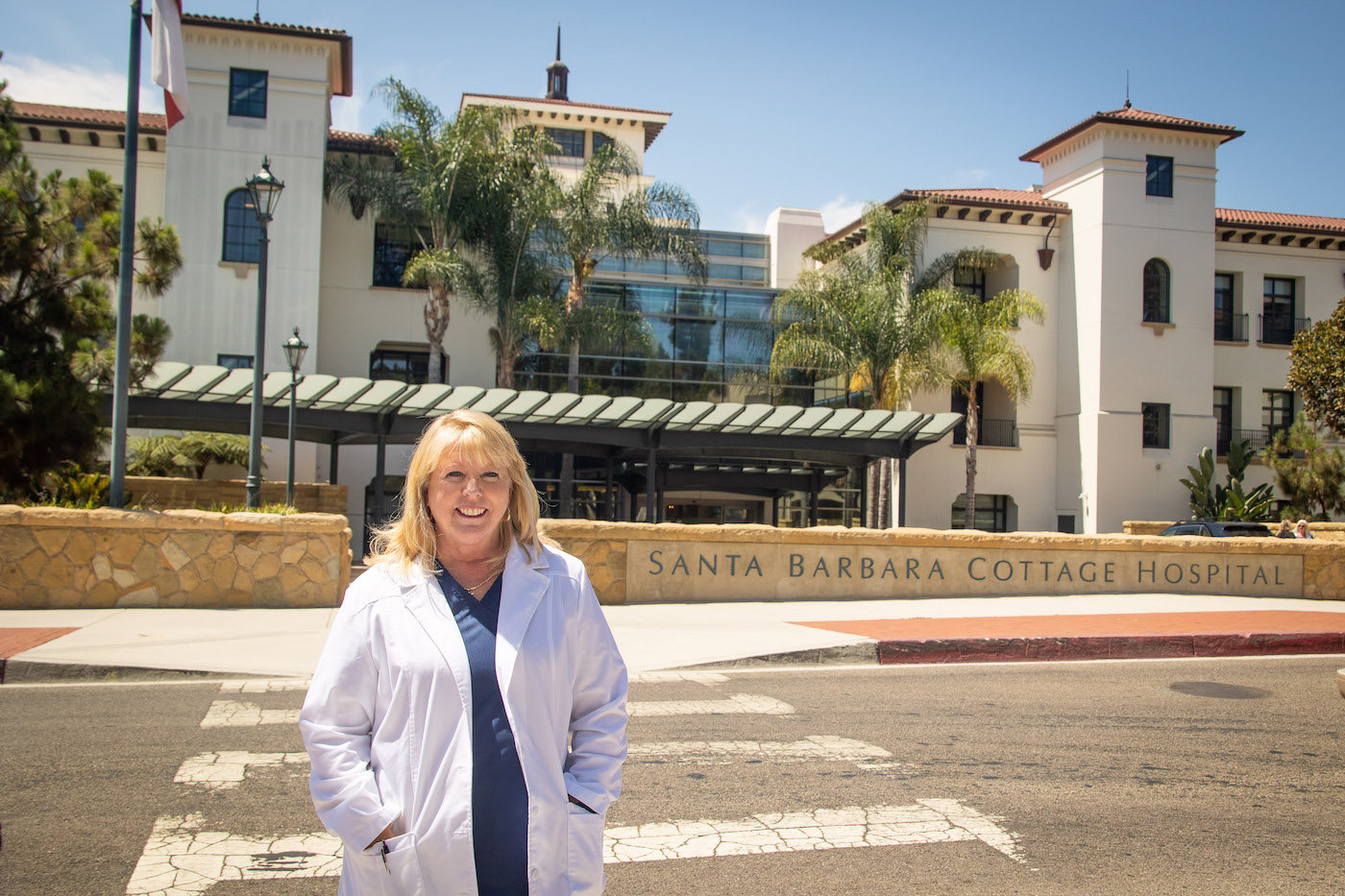 Carol Velas, who has served as a registered nurse for 35 years, will direct Westmont's Accelerated Bachelor of Science in Nursing (ABSN) program, which begins in January 2022 pending approval by the California Board of Registered Nursing. The former senior manager for state licensing and accreditation at Chamberlain University in Chicago, Velas helped design Westmont's nursing program, serving as a consultant for the initial feasibility study. 
"I understand the needs of the diverse, vulnerable populations in Santa Barbara County and have developed the curriculum for this pre-licensure program," Velas says. "I've integrated the theory of compassionate care so students will have tools to care for the whole patient throughout their lives and a variety of conditions and diseases."
The college has renovated the first two floors of Westmont Downtown, the building it owns at 26 West Anapamu Street, to house the state-of-the-art nursing program it will run with Cottage Health.
"Being the founding director of Westmont's ABSN program gives me the joy of watching students study, graduate, and work in the Santa Barbara community," Velas says. "My passion as an educator is providing the faculty with the tools they need to teach a diverse student body and reach all learning styles. I will collaborate with faculty to provide the best learning environment available both at Westmont Downtown and in the clinical settings at Cottage Health."
Velas earned a Master of Nursing from CSU Dominguez Hills and a Doctor of Education in educational leadership and policy from CSU Northridge. Her extensive nursing experience includes care in oncology, medical/surgical, labor and delivery, post-partum, newborn nursery, and pediatrics nursing.
As an administrator, she has directed a women's unit, managed a cancer program, developed staff, and served as both an assistant nursing program director and nursing program director. She has taught nursing at the associate, baccalaureate, master's and doctoral levels in public and private institutions.
Generous donors contributed nearly $10 million to purchase and renovate the Westmont Downtown building, now equipped with simulation labs, a team-based learning environment and progressive healthcare facilities that support a vibrant nursing program. The college is developing a robust scholarship program to attract exceptionally qualified and diverse students.
"Many local people and neighboring cities have supported the idea of a nursing program with their donations," Velas says. "I look forward to admitting the inaugural cohort of 24 students and beginning the legacy of educating baccalaureate nurses for Santa Barbara County."
The nursing program will be grounded in the Christian faith in keeping with Westmont's mission.
"My faith as a young Christian called me to nursing," Velas says. "It supported my empathy and emotion as a young nurse, and it gave me patience with students learning and applying complex concepts as a young nursing educator. Now as a Christian woman, I thank God every day for life and the ability to continue caring for other people, communities, and populations of his children, including his students. I hope to build a space at Westmont Downtown where nursing students feel safe and excited about learning to care for others holistically using their faith as a guide."
Contact Westmont's admissions team to ask questions and apply for the inaugural cohort for spring 2022. Prospective students should call (805) 565-6200.
You might also be interested in...