Petal to the Metal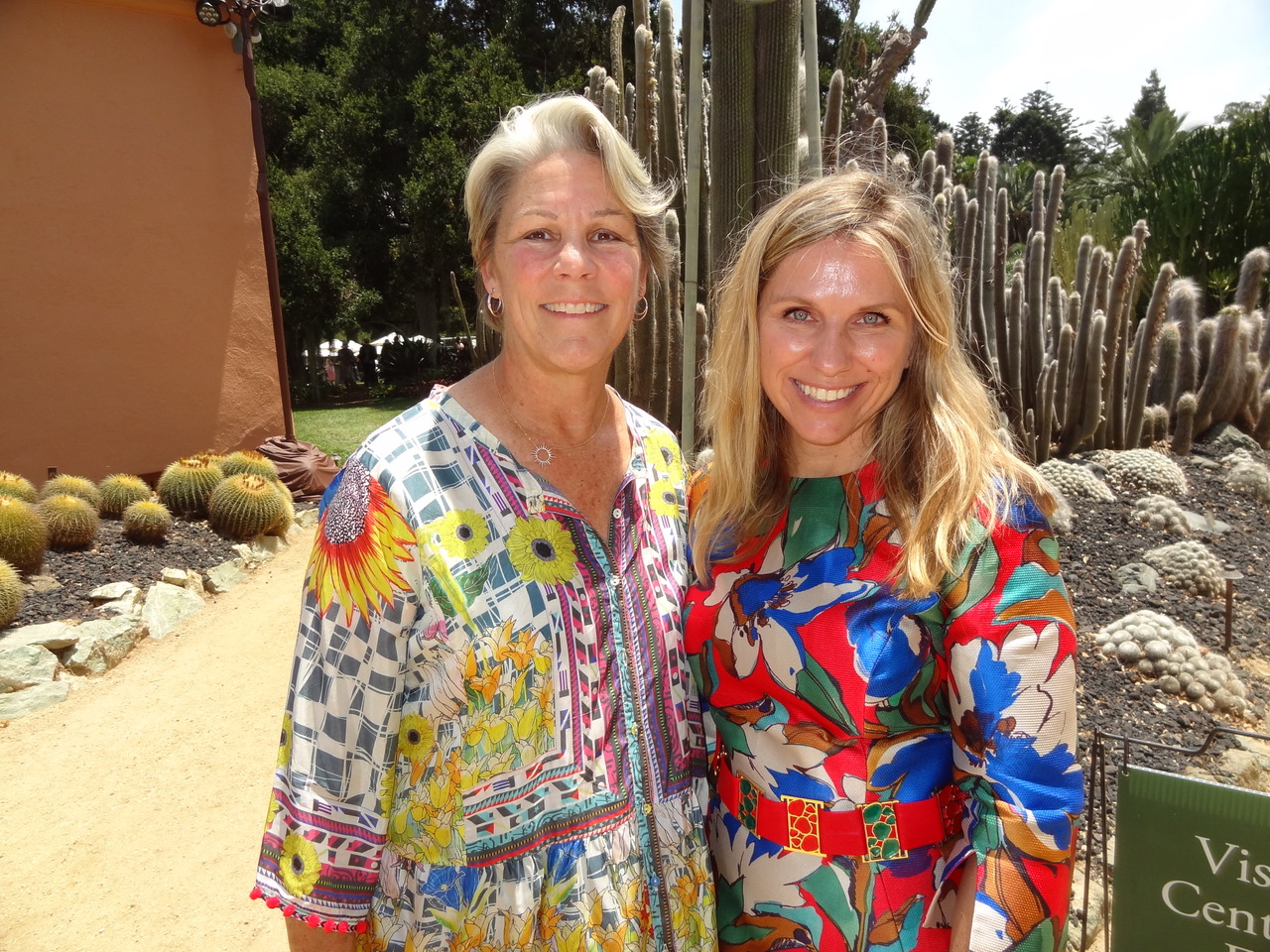 Lotusland's fabulous summer soirée was dazzling as usual, this time mixing motors (cars) with Ganna Walska plants. As quoted by the Los Angeles Times, "For Walska, plants were more than plants; they were colors to paint with, a family to nurture, characters to direct."
The 30 cars were all privately owned and all Italian, who are renowned for their sense of style and taste. From art and architecture to food and fashion, all things Italian stand out. No surprise that their cars are known world over. This day there were $100 million worth of cars parked all around Lotusland. Pretty impressive!
When I lived in Naples, Italy, for three years we drove one of the Italians' iconic cars, the Fiat 500 or as we called it, the Cinquecento (means 500 in Italian). It was perfect for racing across the busy streets of Napoli where people used to cross themselves when the light turned green. It was perfect for the cramped coastal roads and tiny hilltop towns — a micro car for the masses.
Caroline Thompson, co-chair of Lotusland Celebrates Petal to the Metal, exclaimed, "The entire event is a spectacular showcase, representing the best of classic Italian automobile design and fine art, set in one of the most beautiful gardens in the world."
David Jones, vice president of the board and event co-chair, had this to say: "We are delighted to welcome back our Garden friends and family for an unforgettable day celebrating the preservation and beauty of this community treasure." The car show was curated by Lotusland volunteers Ron Hein with Paul Hageman and Andrew Tymkiw. Honorary chair was Hania Puacz Tallmadge. There were not only cars tucked in every nook and cranny, but many were placed with art installations.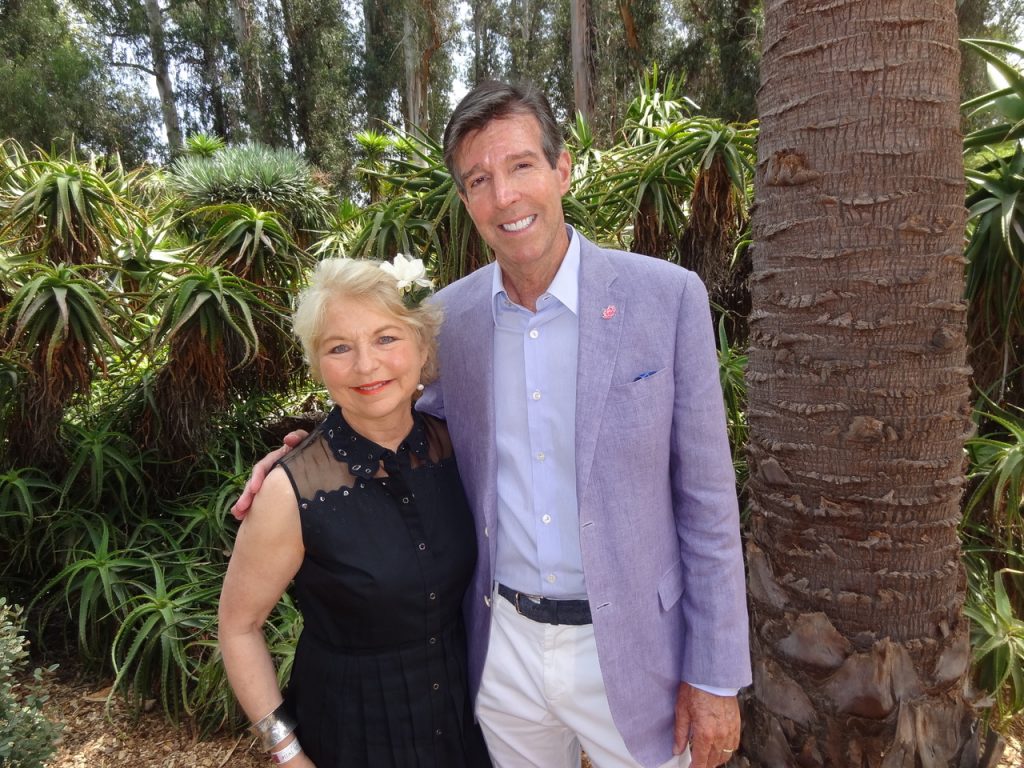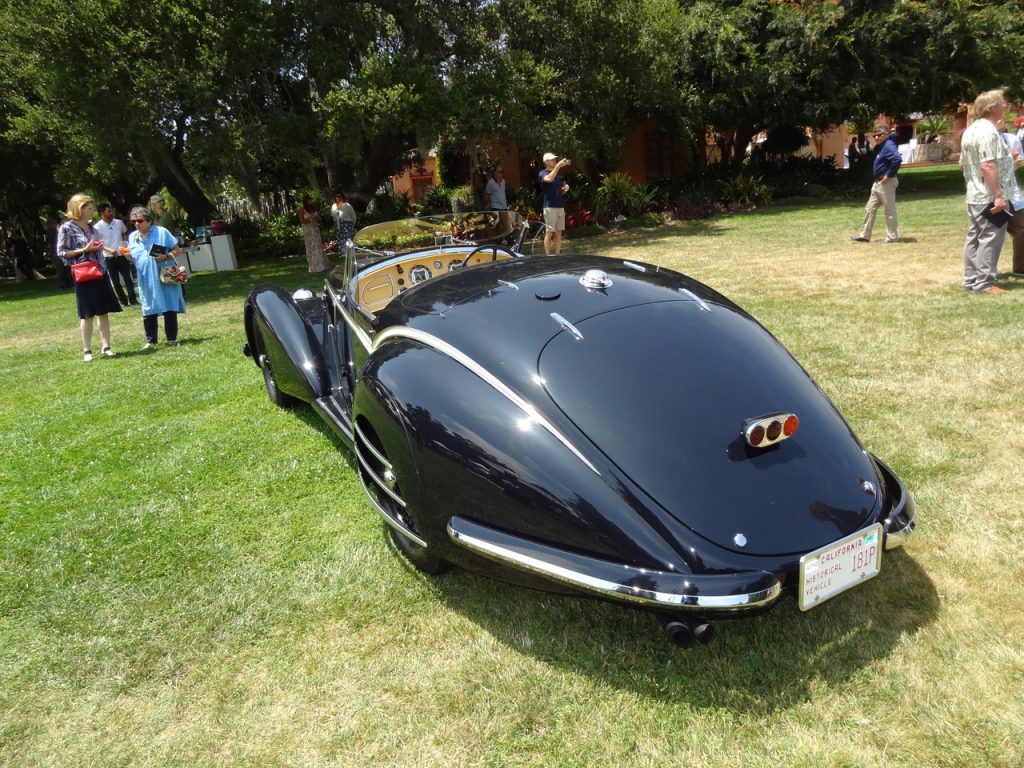 Featured artists were Penelope Gottlieb and MAXAL Media Group, Alex Rasmussen, and Chris Wyrick. Along the main drive was a clever corner called Madame's Moment, sponsored by the Caroline Kramer Faust Foundation featuring photos of the Madame herself in various cars — Rolls Royces and such. It was known she usually had a chauffeur because she didn't like to drive. Ganna liked convertibles and said in her memoir: "I always drive in an open car — winter and summer, sun, or snow — for only rain forces me to put the top up."
The Italians were always known for their racing cars and crews. The focus on sports cars made names like Ferrari, Alfa Romeo, Maserati, Lancia, Lamborghini, and Fiat known round the world. Racing wasn't all that mattered, so did beauty. The Italians have created some of the greatest cars of all time and we saw many examples this day at Lotusland.
Executive Director Rebecca Anderson said the sold-out event (more than 500 guests garnering $500,000) was really two events. The first began at noon with exploring the gardens and Concours exhibition, music, and beverages. The second part began late afternoon and featured dinners at small tables throughout the gardens. These events allow the gardens to exist since a maximum of 15,000 visitors a year won't sustain the place.
This posh event was made possible because of the dozens of volunteers — a hard act to follow for next year. Be sure to book a visit!
You might also be interested in...