Babcock Winds Down Summer with Vintage Market, Art + Wine Affair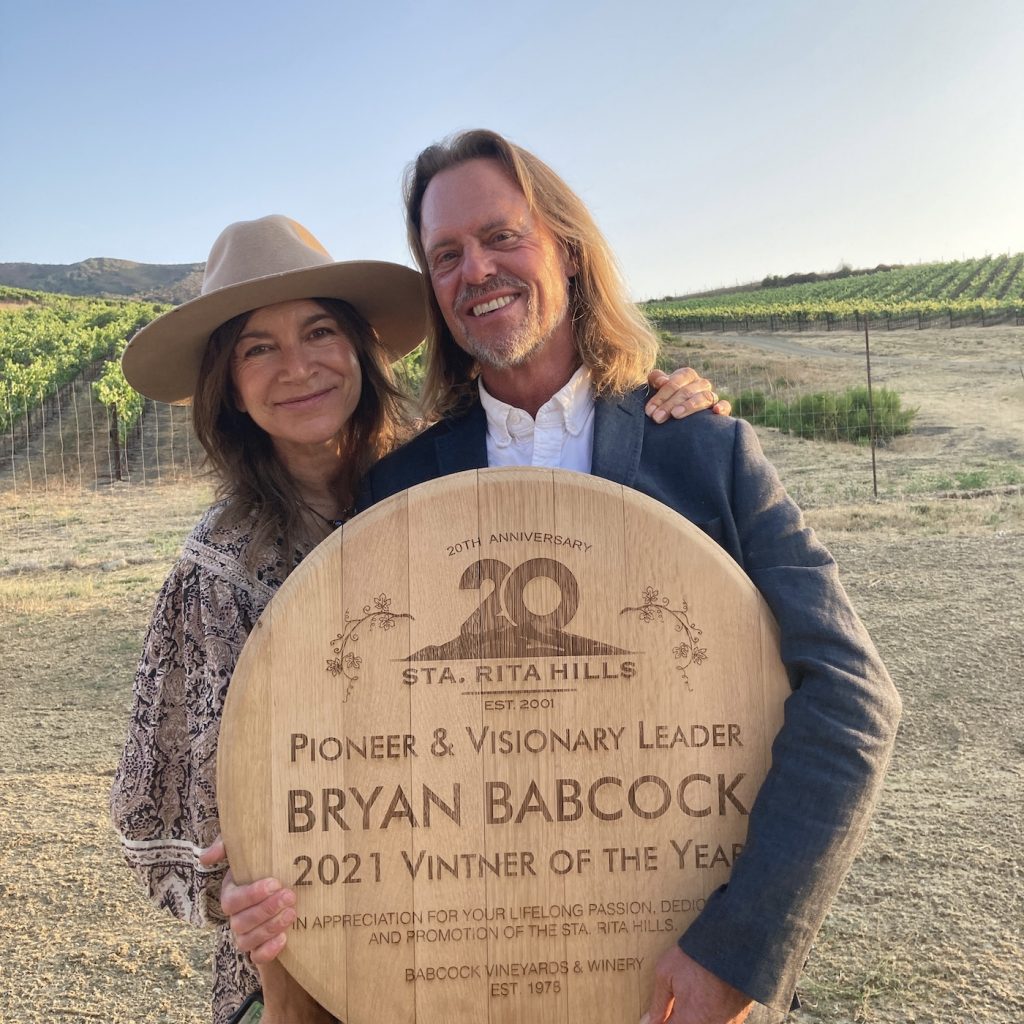 Expand your culinary palate this week at Babcock Winery's Vintage Market, Art + Wine Event. Wine lovers can sip crisp or silky wines paired with savory, handcrafted dishes prepared by local catering outfit Valle Fresh. End the summer sipping rosé while shopping for unique finds for your closet and keepsakes for your home.
The hillside winery and vineyard helmed by Montecito residents Lisa and Bryan Babcock will host a vintage market and wine affair complete with gourmet street fare, retro art, and ambient music from 11 am to 6 pm on September 18-19.
The annual event falls on the heels of Bryan being named 2021 Vintner of the Year by the Sta. Rita Hills Winegrowers Alliance. Bryan's first harvest was in 1984, just a few years after his parents purchased the 110-acre property with elevated views.
With 12,000 cases produced annually, Babcock Winery is known for its exquisite grape varietals such as Pinot Noir, Chardonnay, and Syrah, as well as intriguing blends from such under-the-radar grapes as Clairette Blanche, Picpoul, Petit Verdot, and Mencia.
Over the years he has received numerous accolades including "Top Ten Small Production Winemakers in the World" from the James Beard Foundation. The Los Angeles Times named him "Most Courageous" winemaker one year, and a "Maverick" another year.
Here, nostalgia is a big part of the tasting experience. The vibey retro tasting room, Soulstruck Lounge, is fun and hip with mid-century modern furnishings, vintage vinyl records and a uniquely curated selection of gifts for sale. There's an entire section of rare and kitschy finds and tchotchkes: I shopped there for Christmas gifts last winter and surprised my mother-in-law with a festive mohair poncho and a hand-carved wooden bowl with a pink rose painted inside.
At the event, attendees will enjoy a festive and nostalgic 1970s-1980s playlist while exploring the eccentrically furnished tasting room stocked with vinyl records, clothing, jewelry and accessories, furniture, art, housewares and loads of other treasures, said co-owner Lisa Babcock.
During the pandemic, the winery expanded its outdoor seating to offer some 40 tables and picnic space with views of the vineyard. Babcock said tables will be spread out throughout the sprawling property and vintage items will be placed outside allowing guests plenty of space to sip and shop safely.
"Food, wine, and shopping will all be available outside so guests can spend the entire day outside if they'd rather not be indoors," she added. Guests will be required to wear masks indoors when not seated.
One of the event's highlights is a celebration of William Brun, who will be attending the event to sign his works of art. The acclaimed Los Angeles-based artist is known for modernist, allegorical portrait drawings and paintings created during a career spanning more than five decades. "He is about 81 now… a fascinating and very talented man," said Babcock, a fan and collector of Brun's work.
"I found his art and started collecting it, then realized he is still alive and visited him at his home and studio in L.A. He later came up to the winery with his caretaker Jessica," she said. "He still draws and is a positive and lovely human being."
Babcock and her daughter, Chloe, designed a special commemorative poster that will be for sale in the tasting room for $45, along with Brun art on tees for $19. Many of his works are already for sale in the tasting room, Babcock added.
When it's time to nosh, Valle Fresh chef Conrad Gonzales will prepare handcrafted taco trios made with oak barbecued beef tri-tip, smoked chicken thighs, and charred broccolini with local mushrooms. Locally grown sides include onion and garlic heirloom pinquito beans and sweet corn, heirloom tomatoes, farro, and feta salad. Tacos will be served from 11:30 am to 2 pm. Advanced ticket purchase for lunch is encouraged but not required.
A delectable selection of gourmet cheese, charcuterie, snacks, and non-alcoholic beverages will also be available for purchase in the tasting room.
Musical artists Tina Schlieske, Sister Laura, and the Graceland Exiles will perform live on Sunday from 4 pm to 6 pm.
BABCOCK WINERY
TASTING ROOM
OPEN: Tasting room hours are 11 am to 5:30 pm Sunday through Friday, 11 am to 6 pm on Saturdays through September.
WHERE: Babcock Winery, 5175 E. Highway 246 in Sta. Rita Hills.
COST: Tickets for the event are $22 for lunch and $24-$30 for wine tastings. Wine by the glass is $9. Special pricing is available for members.
INFO: No reservations needed for parties of 7 or less. 805-736-1455 ext. 104. Or info@babcockwinery.com
You might also be interested in...