A 'Wild' Party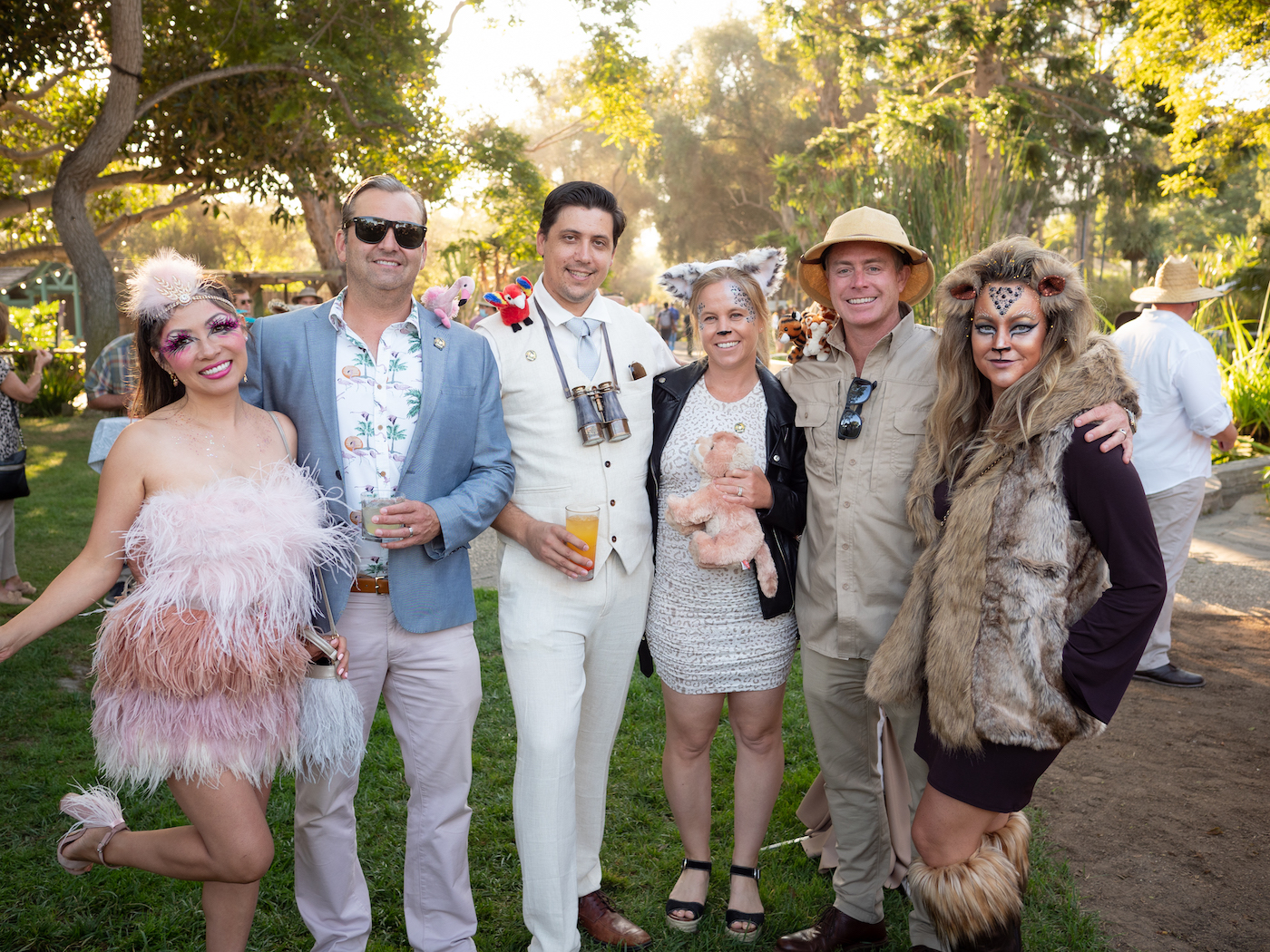 The party animals were out in force, vaccination passports in hand, when the Santa Barbara Zoo hosted Zoofari Ball XXXV Return to Basecamp, attended by more than 630 supporters and raising nearly $200,000 for the popular menagerie.
Guests in their safari gear and Harrison Ford lookalikes joined the party on the hilltop for sunset cocktails, dinner, and music under the stars, and a wildly good time after last year's boffo bash was cancelled due to the pandemic.
"If there's one thing for sure about this past year, it's certainly been wild!" said Rich Block, the zoo's CEO. "It's nice to be celebrating together in person finally, and also shining a light on the continued need for support to make up for what was lost due to COVID."
Despite being closed to the public twice for four months, the 57-year-old, 30-acre zoo, which has a $12.5 million annual budget, remained dedicated to the health and welfare of its animals, and in November will open its new $3 million Australian Walkabout with wallabies, kangaroos, and emus on the site of the former elephant exhibit.
Guests at the fab fête, which had Ted and Nancy McToldridge as honorary chairs, included Chris and Mindy Denson, Gretchen Lieff and Miles Hartfeld, Ginni Dreier, George Leis, Rebecca Brand, former mayor Helene Schneider, district attorney Joyce Dudley, vintner Fred Brander, David Lacy, museum director Luke Swetland, Richard Weston-Smith, and Donna Reeves.
All too beastly for words…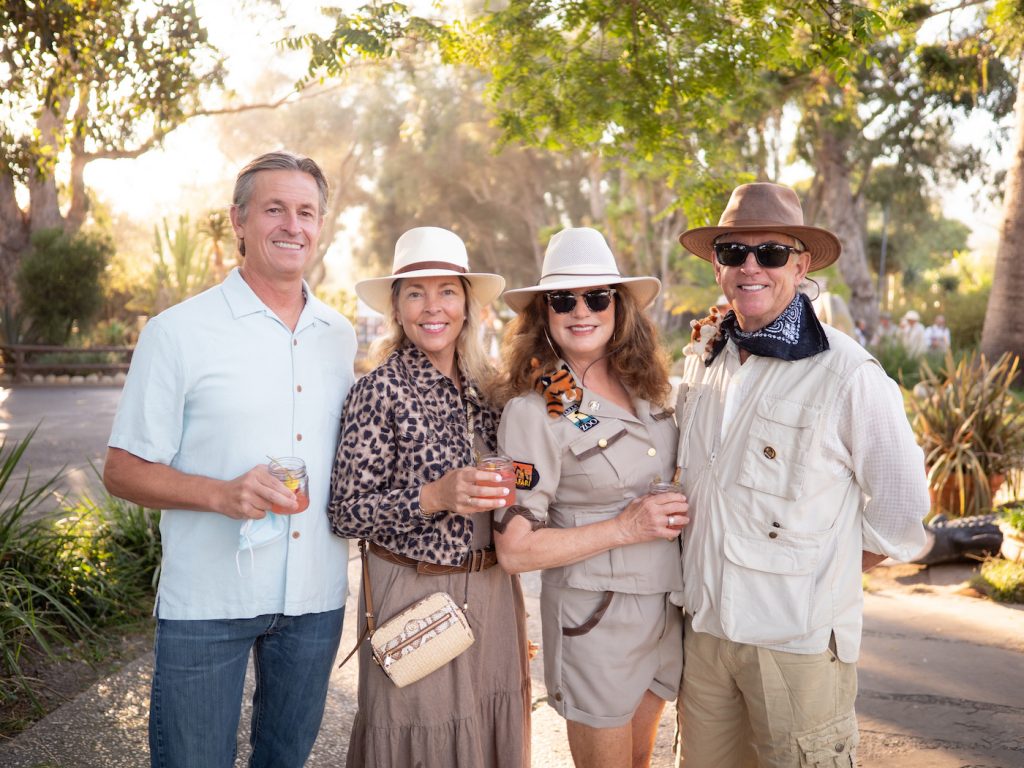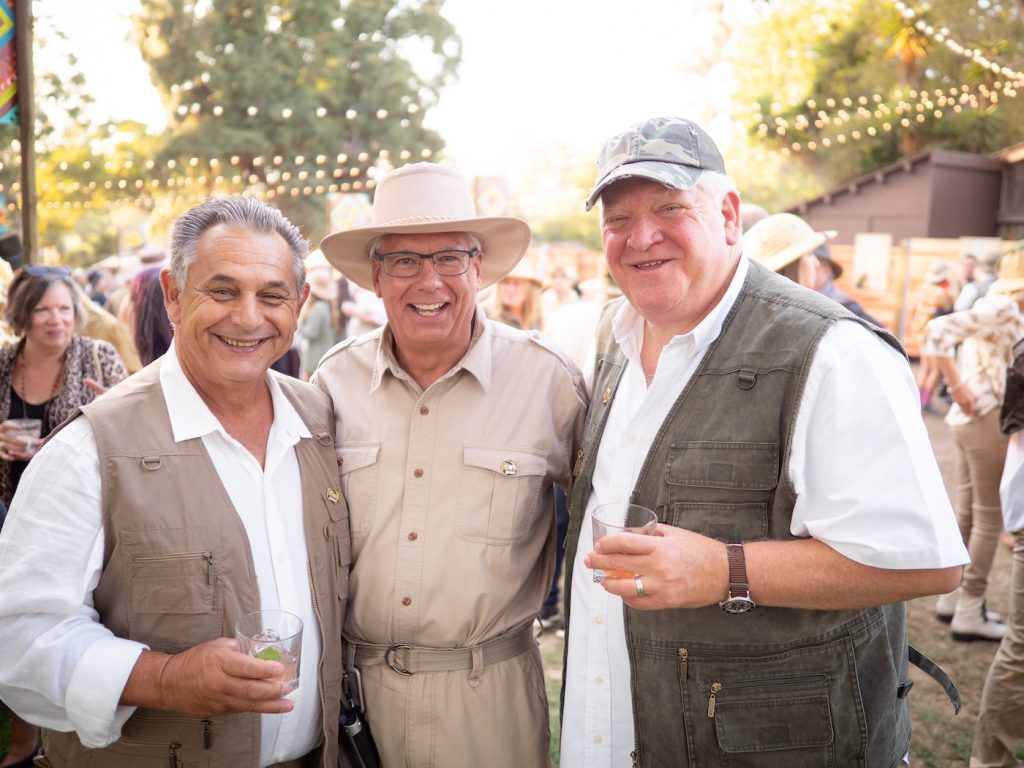 Back on the Market
Billionaire philanthropist Sue Gross, who bought Montecito TV talk show host Ellen DeGeneres' 1966 contemporary Beverly Hills manse for $35 million three years ago, has put the 5,300-square-foot property on .72 acres up for sale for $38 million.
The four-bedroom, five-bathroom home is on a gated estate.
Gross, ex-wife of billionaire Pico co-founder Bill Gross, is worth around $1.5 billion, according to Forbes.
Unfollowed . . .
Prince Harry and Meghan Markle have lost 700,000 Instagram followers in one year, while older brother Prince William and wife, Kate, gained one million new fans.
British data analysis firm Hypeauditor says the Duke and Duchess of Cambridge now boast 13 million followers on the same platform — gaining one million new fans in 12 months, while Queen Elizabeth's Royal Family account has 1.3 million more followers.
Royals experts claim people have tired of the attitudes of the Duke and Duchess of Sussex, who live on a $14 million estate in Riven Rock.
A YouGov survey found 43% of Britons had a positive view of Prince Harry, 36, while 49% regarded him negatively.
Did You Really Say That?!
Former Montecito funnyman John Cleese has blasted woke culture ahead of exploiting political correctness in a new TV series.
The former Monty Python star, 81, previously hit out at the U.K.'s BBC for temporarily removing an episode of Fawlty Towers from streaming services for use of "outdated" language.
Now Cleese is set to investigate "what can be and can't be said" in the modern day, having previously stated that political correctness started as a "good idea," but that society shouldn't be centered around it.
The Cambridge University-educated star will join forces with a string of yet-to-be announced celebrities who have found themselves "cancelled," as well as those who are perpetuating the cancel culture.
"I want to bring the various reasonings right out in the open so that people can be clearer in their minds what they agree with, what they don't agree with, and what they still can't make up their minds about," says Cleese.
The series John Cleese: Cancel Me is expected to launch later this year.
You might also be interested in...