Remembering Peter Clark: An Incredible Musical Talent and Even Better Man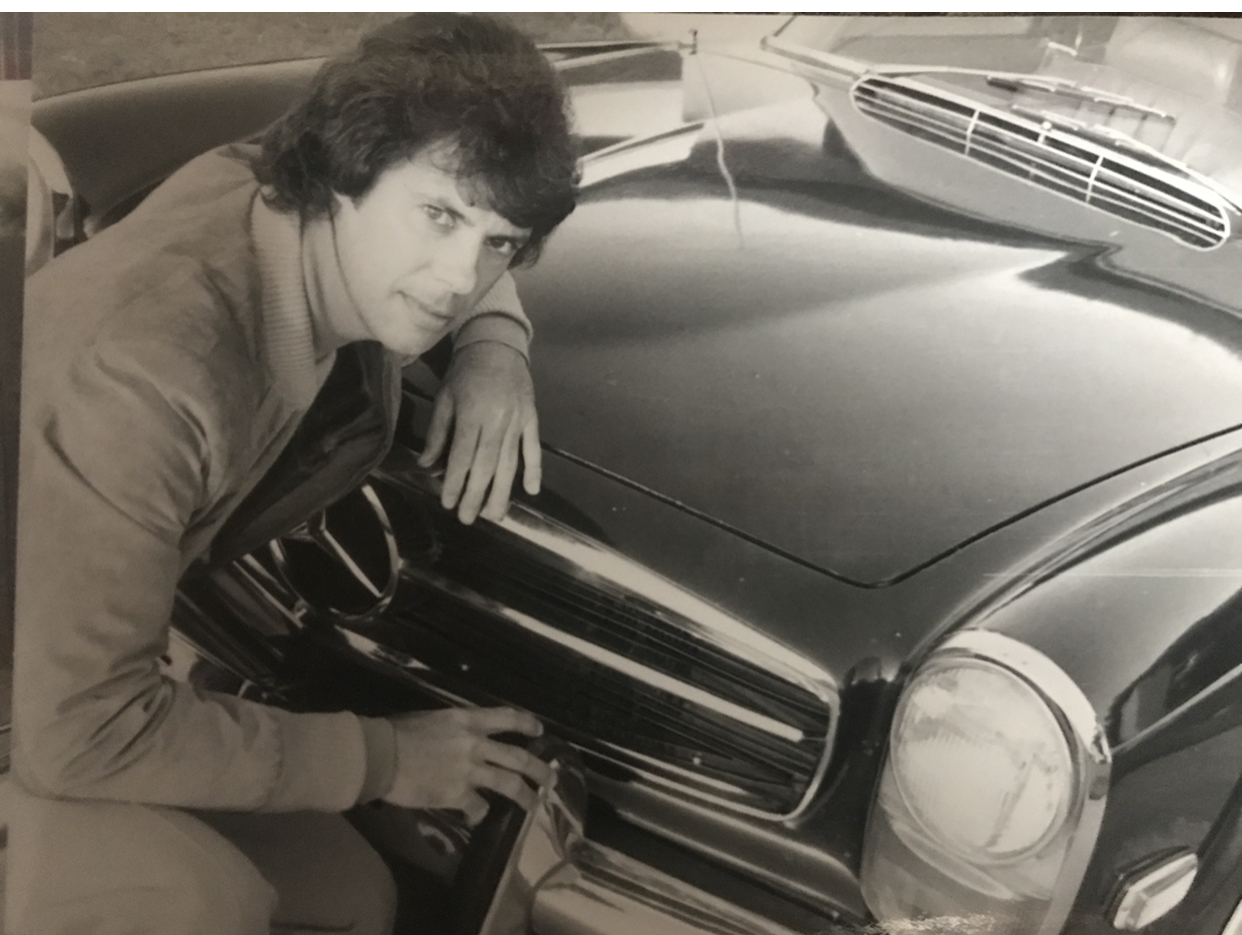 Dingle is a quiet port town along Ireland's Wild Atlantic Way, a little cove for some 2,050 people best known for its resident dolphin, Fungie.
But on this particular night in 2005, it was another fun guy that captured the hearts of locals and the dozens of Santa Barbarans that had made the trek to the Emerald Isle.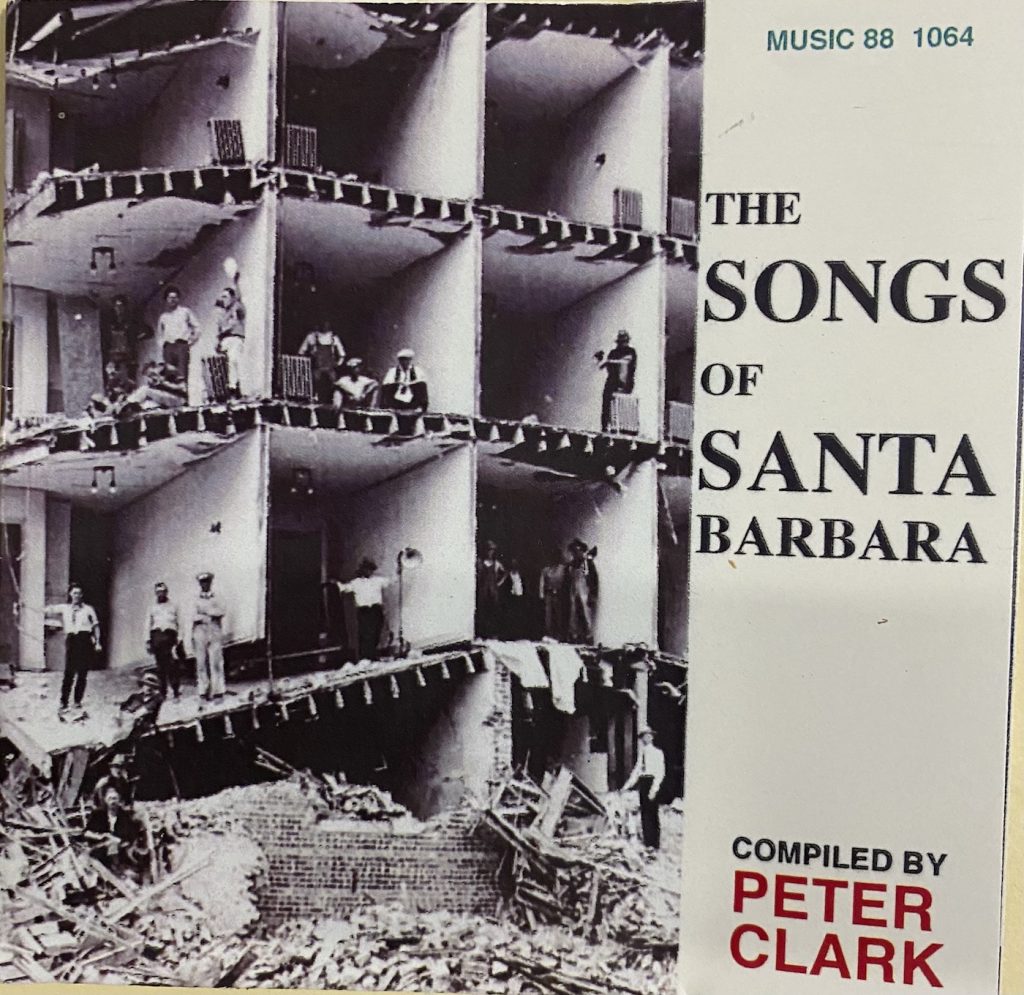 And in typical Peter Clark fashion, it wasn't planned — it was a product of the music that flowed through him, a faucet that simply wouldn't shut off.
As the group entered the Blue Zone — a jazz and pizza/wine bar — a local musician was taking a break just before midnight.
"Can I sit in?" Clark asked the man.
"Yeah, sure," the man returned.
The ivories on that keyboard didn't know what they were in for — the "Real Piano Man" was ready to put on a show.
"He just whipped up that keyboard, it was the coolest thing to be in a foreign country, with a room full of people from Santa Barbara, and get a show like that," said Erin Graffy, a longtime friend of Clark.
"It was a magical moment."
And as the Santa Barbara community mourns the loss of Clark — an iconic musician with a heart of gold who spent nearly four decades on the South Coast — there are countless, and similar, stories from those that knew the Wales native the best.
For Hank Allen, it was a trip to China that showcased Clark's electric personality, as well as his affinity for music of all types — Clark wasn't just a jazz or piano guy, he was a chameleon.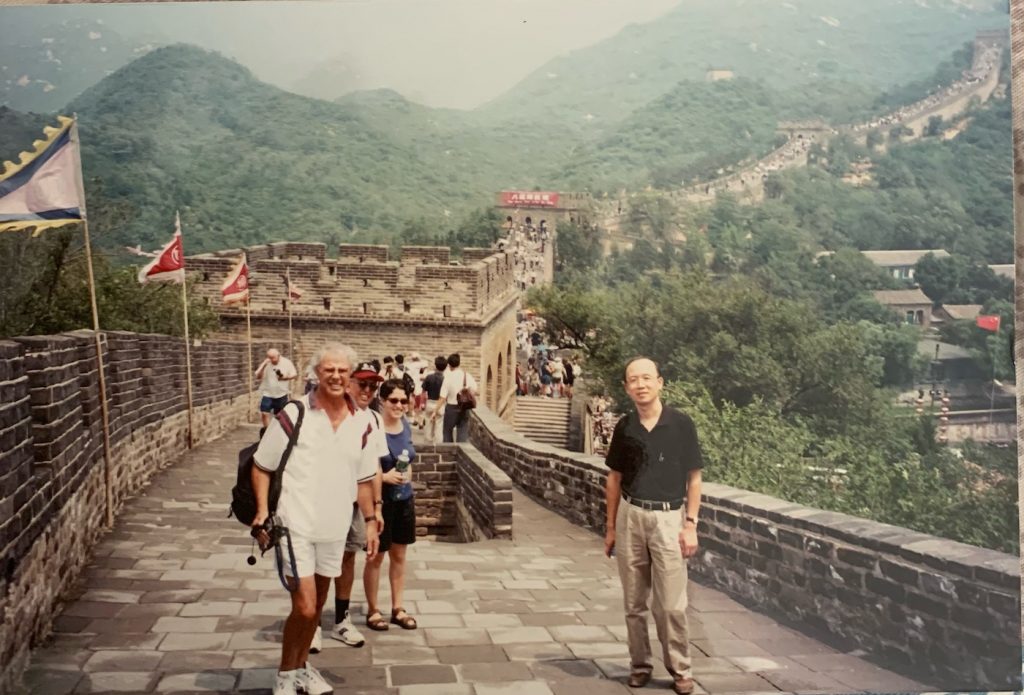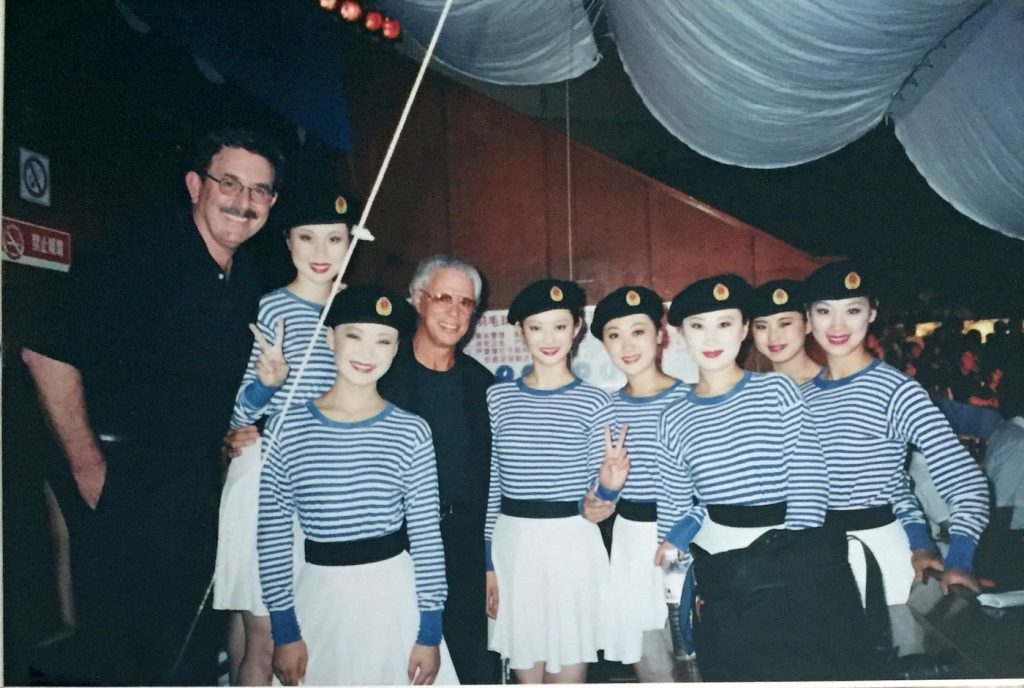 As Allen, Clark, and Gil Robledo made their way through multiple stops on the China tour — "They treated us like we were the second coming of Elvis Presley," Allen said — it was a detour that ultimately provided a lasting memory.
Ahead of a performance, a request had come in for Clark to cover a few John Denver classics, a bit more country than what was on the trio's normal setlist.
So, they stopped at a music store, not speaking a lick of the local tongue, and Clark bought a guitar.
The fans would get what they wanted, and so did Clark: He entertained.
"He was amazing, he simply could do anything he put his mind to," Allen said. "He was one of the most multi-talented people I've ever met."
Making a Name for Himself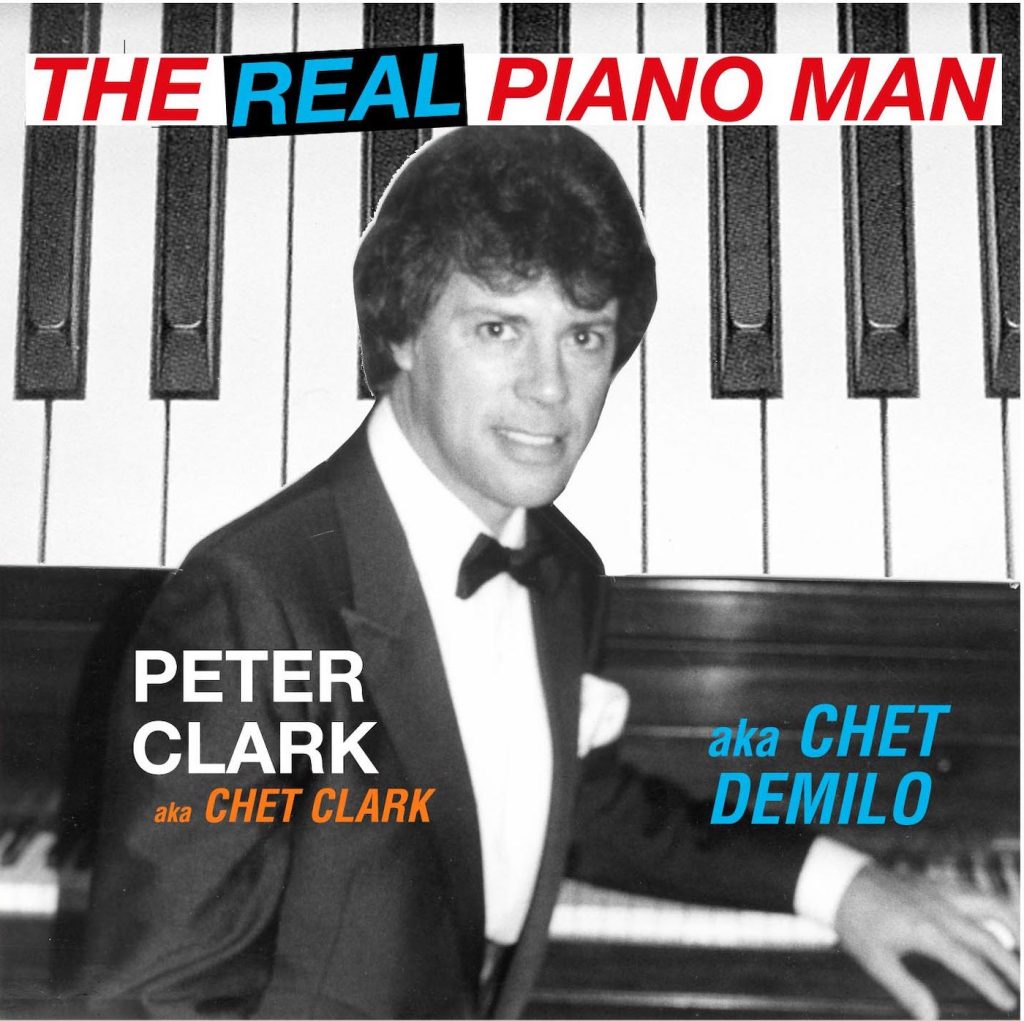 When doing a Google search for Peter Clark, it doesn't have the normal return for a man that has recorded with hundreds of other musicians, as well as being a teenage heartthrob in his adopted home of Australia, with his family relocating just before Clark began classic piano lessons at the age of 10.
Clark rose to fame in the mid-1950s — spurred by a successful appearance on Australia's Amateur Hour at age 17 and opening for jazz artists such as Ella Fitzgerald and Oscar Peterson in Melbourne — before taking on a new identity when he moved to California in 1963.
Chet DeMilo was his stage name, with Clark/DeMilo forming a pop and jazz group in Los Angeles that would pick up gigs in Las Vegas, Lake Tahoe, and Reno, as well as plenty of clubs dotted along the West Coast. He'd form a new group in 1974 called Aries Rising, working alongside well-known vocalist Randy Crawford for nearly three years.
He'd also eventually landed a six-month engagement at Sneeky Pete's on the Sunset Strip.
It was shortly thereafter that Lee Hartley crossed paths with Peter — changing the course of her professional and personal lives, for the better.
In the late 1970s, Hartley, a bona fide jazz star in her own right, joined a friend at Tony Roma's on Palm Canyon Drive in Palm Springs. With Hartley having just got off the road doing her own jazz and R&B shows, she wasn't prepared for what she saw that night.
The energy. The enthusiasm. The positivity.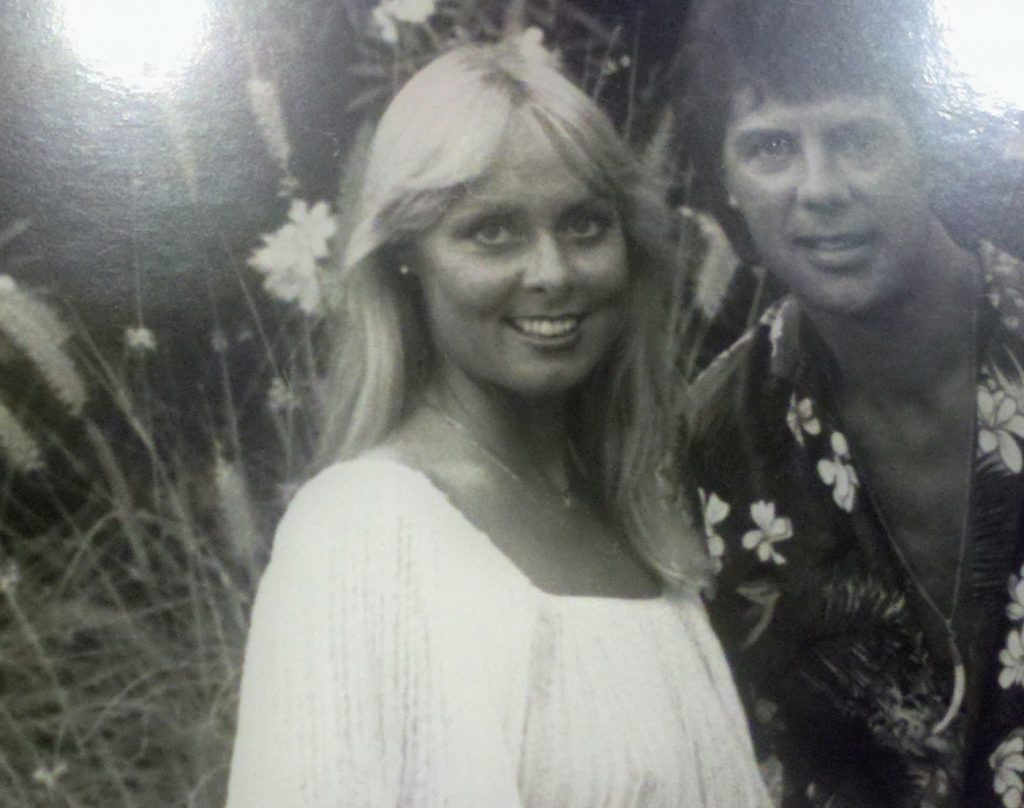 "He was such a caricature," Hartley said. "The way he interacted with the audience, and he went from one side to the other. He never took a break, just from one song to the next. It was a lot of fun. And the room was packed.
"That was my first taste of the Peter Clark experience."
She'd go on to record with Peter, as did dozens upon dozens of others — particularly after he opened his studio, "Music '88." The talent was unmistakable, but it was Peter's infectious personality that drew people into wanting to collaborate — either in one of hundreds of private events he played, or international trips to Russia (including Tchaikovsky Hall in Moscow), Brazil, and the Mediterranean.
While a "perfectionist," according to Hank Allen, Clark saw opportunity with everyone he came across.
"He certainly was one of the most generous people I knew," Allen said. "He wanted things done correctly, but he was so musically talented. Not only was he artistic, but also generous with his time."
A Love Affair
While Peter's star rose amid the spotlight of Hollywood, where he'd also meet his first wife, Dallas, it was a move up the coast that showcased his impact on the music world.
Peter and Dallas fell in love with the coastal life that Montecito offered, eventually settling into a home along Channel Drive.
That home would become a thing of local lore, with the couple originally denying multiple requests to sell the property to Ty Warner, who had bought all the surrounding homes.
Peter and Dallas didn't have any interest in selling until after a sit-down meeting with Warner and an army of lawyers. It was like a game of Monopoly; Warner would not only buy the home, but also build the Clarks a new one next to the Biltmore.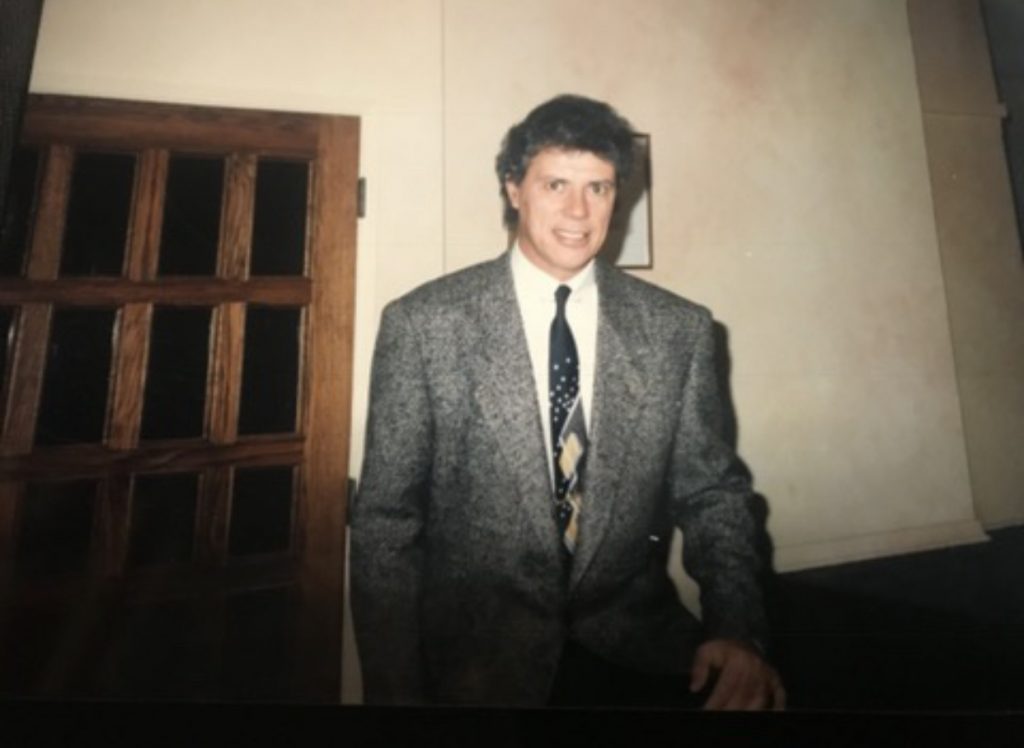 Hartley says Dallas had too much business sense to let that multi-million-dollar offer slip by.
"At that point, they had to sell," Hartley said. "She was a brilliant woman; she knew that offer was too good to pass up."
And they became fast friends with Warner as a byproduct — typical of anyone that met Peter, "a flirt with girls and guys, he just made you feel comfortable," Hartley said.
The South Coast became Peter's studio, bringing in big-name musical talent to play at venues such as SOhO, as well as jazz festivals that serenaded downtown on multiple occasions.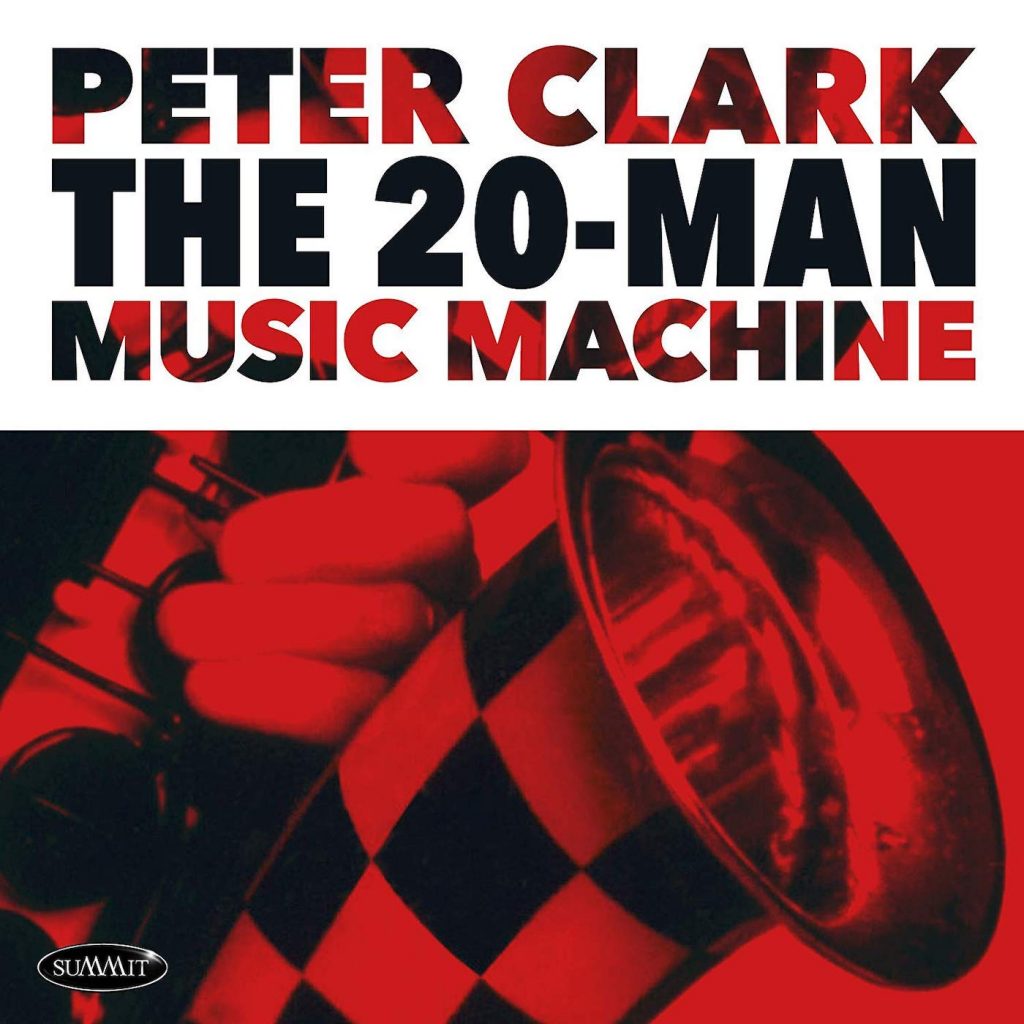 Alongside Dallas, Peter also formalized his relationship with the area by buying Andria's Harborside in 1991, a piano bar and restaurant that was one part spectacular seafood, and the other part a musical playground for Peter and his talented friends to utilize, with impromptu shows commonplace.
"Once he got going, it didn't matter if there was one person in there or dozens, he was in a zone," Erin Graffy said.
They'd sell the property in 2001.
But Peter's connection to the community went well beyond music, and even beyond his restaurant, as he aided nonprofits with both his time and money, including as president of the Santa Barbara Jazz Society.
He was almost too generous, according to Peter's attorney, John Thyne, but he also knew that the reason Peter landed in Montecito is because he earned his piece of the rarefied enclave that is Montecito — and paying it forward was good for Peter's soul.
"There are two types of people really that come to Santa Barbara — ones that have been here, that grew up here, been here their entire life," Thyne said. "And then there are those that have identified how special this community is, and it attracts those special individuals to move here — to our extraordinary community.
"Peter was at the top of his game and I think that's who lives in Montecito, the folks that have achieved so much in life, that this is sort of their reward — a preview of heaven."
A Man of Montecito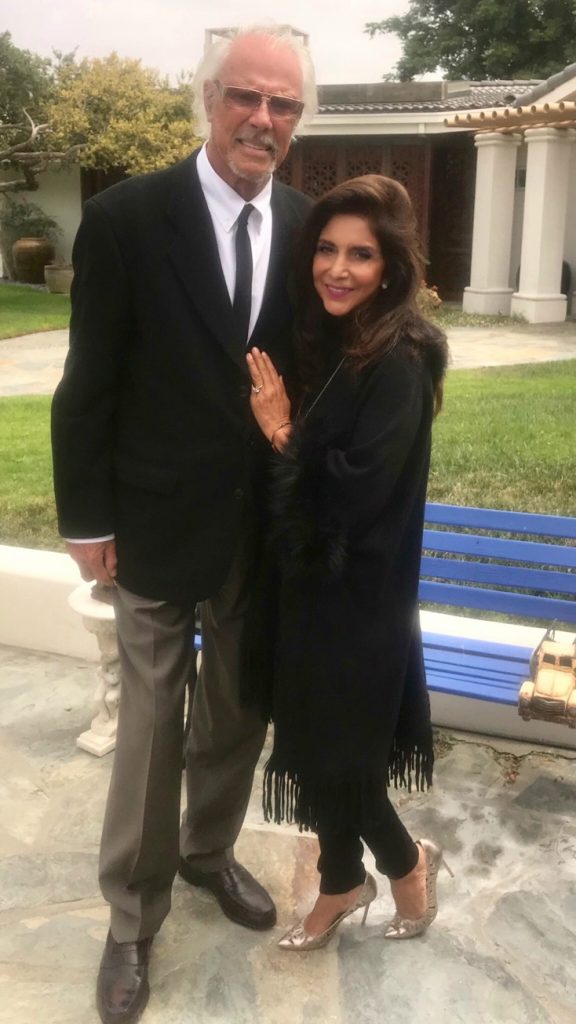 While his home was a treasure trove of albums of all genres — "We couldn't go anywhere without him jumping into a record store to buy five or six albums," Hartley recalled — and his personal artwork, his activity within the community stood out considering his fame.
He was a member of the Montecito Mafia, a social group that formed by utilizing private tennis courts to set up epic battles, the matches arranged only days prior, with participants simply told to show up at a location, with little more information.
It was good tennis, but even better camaraderie.
Steve Lew became fast friends with Peter on those courts, first marveling at his "very strong forehand," but eventually won over by an infectious personality.
"He loved being here, and it showed," Lew said. "He was friendly to everyone. He had a grand smile; you just couldn't ignore it."
Through the Mafia and its extended social circle, Peter found an extended family in Montecito, key with his daughter, Jackie, and twin sister, Wendy, both living in New Zealand.
"We were always welcome in Peter's world," Lew said.
He also spent full days studying local news, including the Montecito Journal, which he would devour so that he was aware of everything going on along Coast Village Road and beyond. He was a stickler for spelling errors and wasn't afraid to share his opinions through a letter to the editor or in conversation with other influential locals.
He even lent his talents to holiday parties, including those of former Journal publisher, Jim Buckley.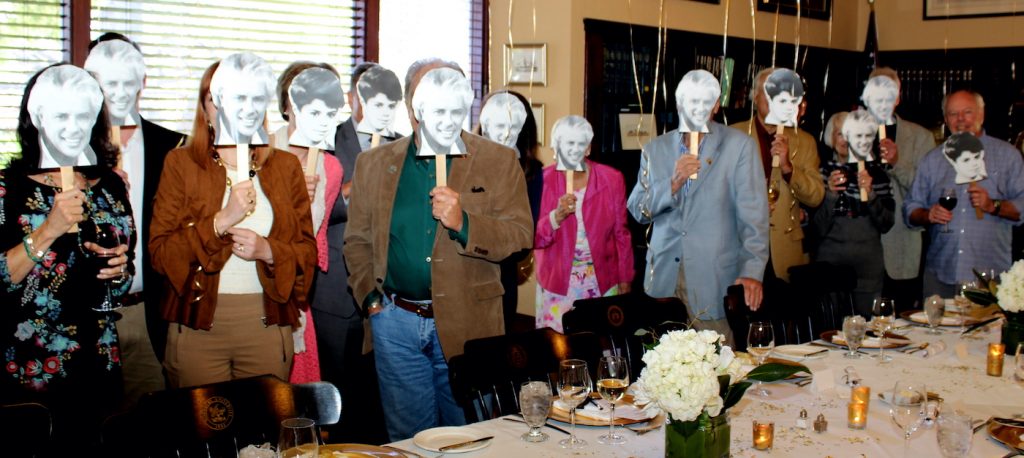 "Peter was one of a kind. He had a way of discovering talent from behind bushes and under rocks. And he had his way of allowing that talent to flower," Buckley said. "My favorite memories of Peter, however, are when he played piano at our annual Christmas party and led in the singing. We'd have maybe 50 people who'd been drinking and gabbing, and Peter would sit at the piano and get their attention right away. He was able to control a crowd like nobody else.
"I sure am going to miss his voice, his music, his jokes, and his crazy conspiratorial smile."
It was that affable sense of humor — and unwillingness to relent — that led him to the second love of his life, Gloria Clark.
After Dallas passed away in 2013, Peter would connect with Gloria in 2014, familiar with one another due to a story that Gloria did on Peter in Scene & Heard magazine.
Peter was transparent in his pursuit, often leaving flowers on Gloria's car windshield.
"He was so romantic, he always made me feel loved," Gloria said.
They'd eventually tie the knot on September 15, 2016 — a day upon which Peter will be celebrated locally with a private get together.
For Gloria, the "love affair of her life" was made possible by a man that proudly wore a sticker that said, "I believe in good."
Whether tipping a parking lot attendant $100 or gifting more than two dozen cars for those in need of reliable wheels, Gloria knows that Peter's heart will live on in the countless lives he touched.
"He always chose good."
You might also be interested in...