Quite the Crescendo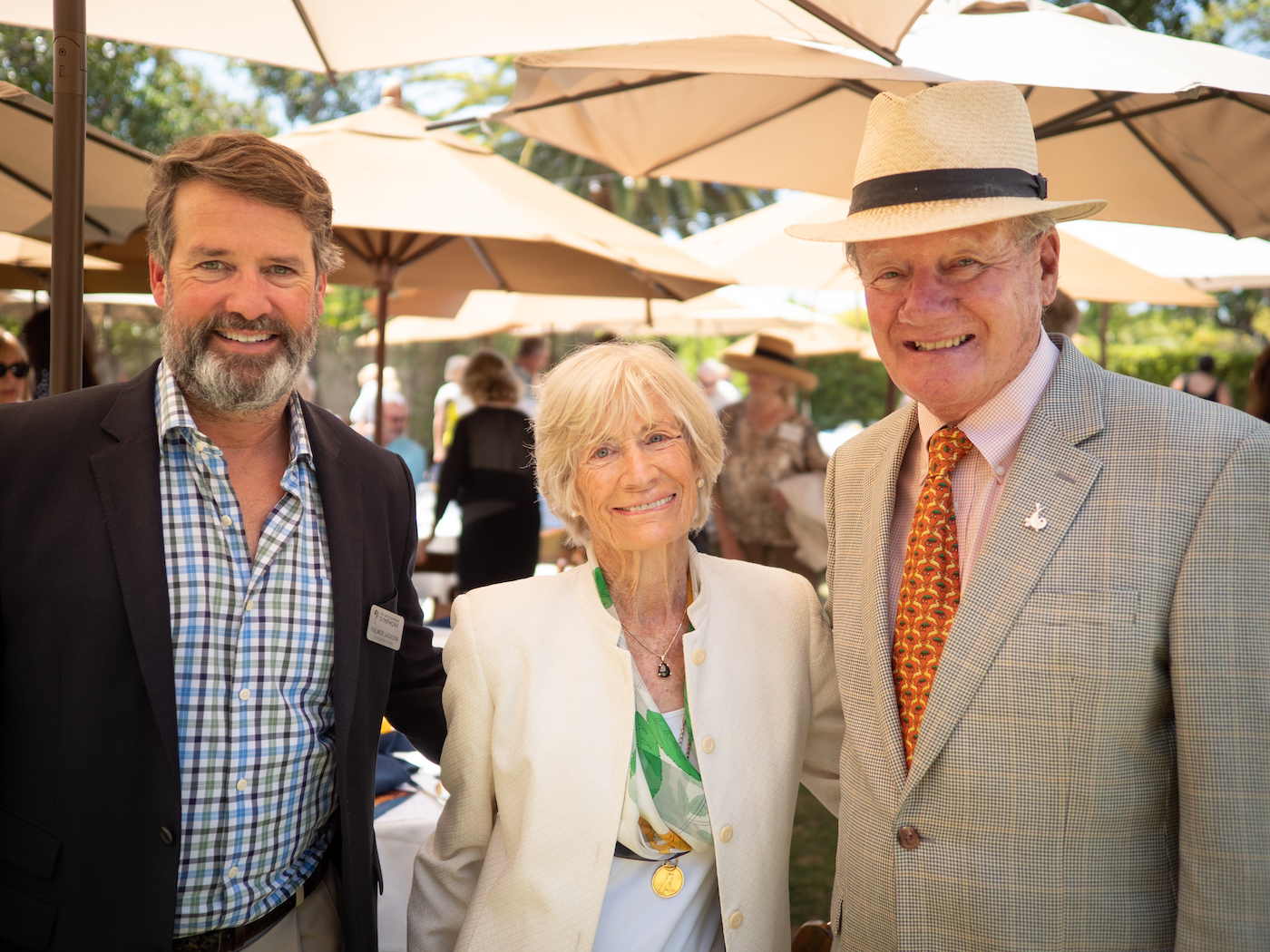 Santa Barbara Symphony celebrated the founding members of the Crescendo Society, a group of visionary supporters who have each made a five-year pledge to support the orchestra at levels ranging from $2,500 to $100,000, with a boffo brunch at the Santa Barbara Club.
This means the next four seasons of the symphony, under maestro Nir Kabaretti, will start with at least $538,200 in committed support for concerts at the Granada.
Among the supporters turning out and being serenaded by symphony musicians were President Janet Garufis, CEO Kathryn Martin, Eve Bernstein, Roger and Sarah Chrisman, Patricia Gregory, NancyBell Coe, Brooks and Kate Firestone, Sara Miller McCune, Warren and Marlene Miller, Howard Jay Smith and Patricia Dixon, Mashey Bernstein, Mary Dorra, Bob and Patty Bryant, Marilyn Gilbert, Duncan and Suzanne Mellichamp, and Anne Towbes.
No Joking Around . . .
Actress Kathleen McClellan, who starred on Seinfeld as the comedian's girlfriend, has put her two-acre Montecito mansion on the market for $19.995 million.
The 11,740-square-foot home was built by McClellan, also a writer and producer, in 2001. The Mediterranean-style property has five bedrooms, six full bathrooms, and three and a half baths.
Riskin Partners at Village Properties has the listing.
No Waffling Here
Belgian-born hedge fund billionaire Philippe Laffont has purchased an historic Spanish Revival estate in in our rarefied enclave's Hedgerow District, paying $200,000 over the asking price at $11.5 million.
Named one of the richest on the Forbes billionaires list in 2020, Laffont co-founded Coatue Management in 1999 with his brother, Thomas, a part-time Montecito resident.
The house has five bedrooms and six bathrooms on two acres.
You might also be interested in...