Got Loon Loot?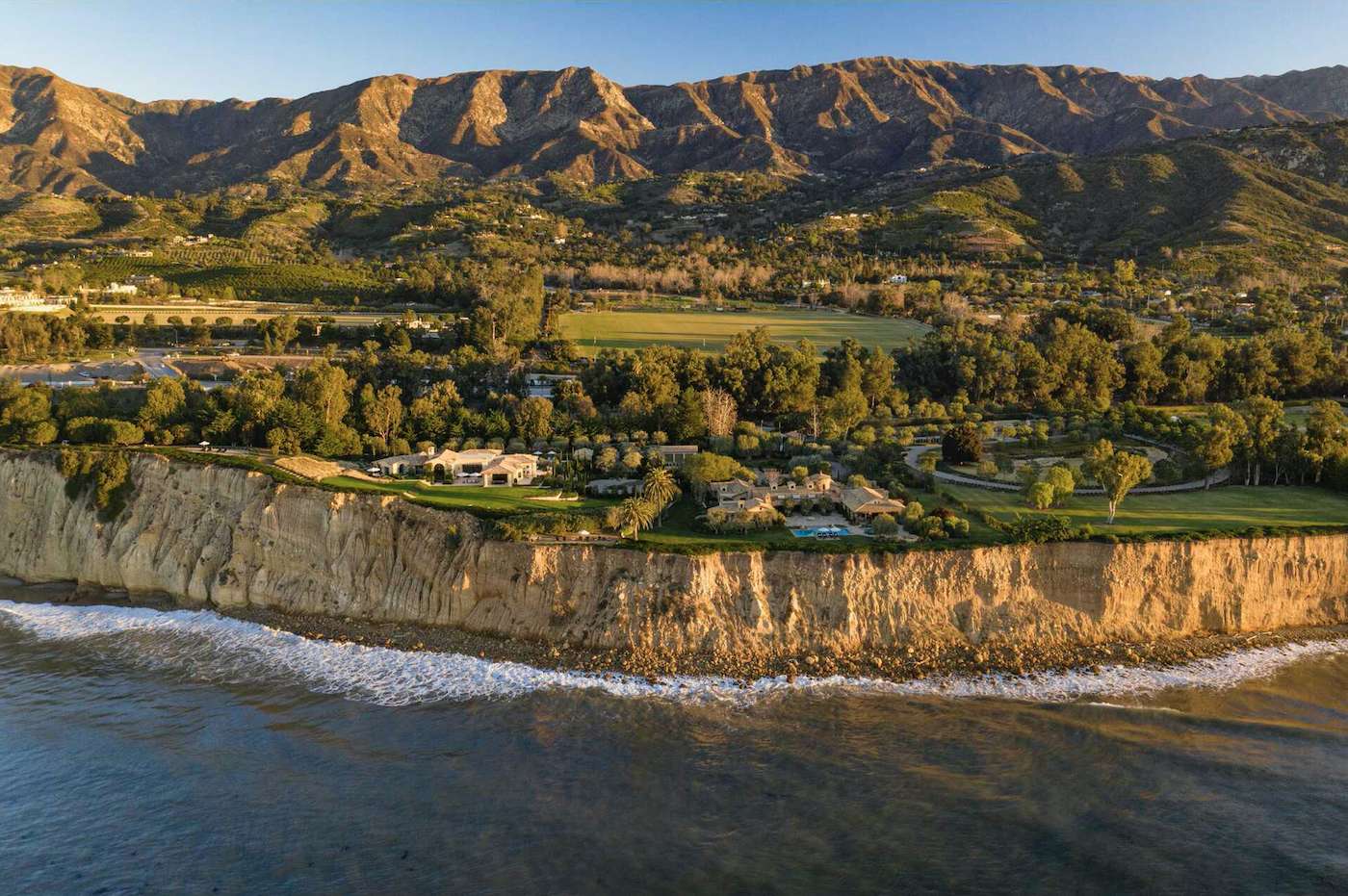 California's most expensive residential property, a 22-acre spread known as the Sanctuary at Loon Point, has just surfaced for sale in Carpinteria for a hefty $160 million.
The titanic price tag makes it the priciest property in the Golden State, beating out a $135 million retreat up for grabs in Woodside and a $115 million glass mansion listed in Malibu.
If it gets its price, it will rank as California's second highest home sale ever. The current crown belongs to Amazon tycoon Jeff Bezos, who paid $165 million for entertainment magnate David Geffen's famed film mogul Jack Warner estate in Beverly Hills last year.
The Carpinteria compound is owned by Bruce Kovner, an investor and hedge fund manager who serves as chairman of the board of New York's Juilliard School.
Crawling across 22 acres of coastal bluffs, the sprawling estate was assembled over the course of 14 years and consists of five parcels.
Two custom houses occupy the residence, combining for ten bedrooms and 21 bathrooms across more than 14,000 square feet.
Near neighbors include Oscar winner Kevin Costner, Star Wars producer George Lucas, and TV talk show host Conan O'Brien.
Mauricio Umansky and Eric Haskell of The Agency in Los Angeles hold the listing.
Sign of Things to Come?
Prince Harry is back in the saddle!
The polo playing Duke of Sussex, 36, flew to Colorado from his Riven Rock estate to host the Sentebale ISPS Handa Polo Cup in Aspen, as he announced his intention to do more in-person charity work with his Archewell Foundation.
The game raised funds for the charity's work supporting vulnerable children in southern Africa impacted by extreme poverty, inequality, and the HIV-AIDS epidemic.
Hopefully in due course we'll see Queen Elizabeth's grandson at the Santa Barbara Polo Club, a short gallop from his Montecito home, where his brother, Prince William, played during the centenary celebrations 10 years ago, an event I covered for NBC News.
Quite the Rock
The late Santa Barbara actor Paul Walker's model daughter, Meadow, 22, is engaged to actor Louis Thornton-Allan.
The tony twosome shared the news on Instagram as she proudly showed off her impressive diamond engagement ring.
The future groom is studying acting at the prestigious Stella Adler School in New York and recently starred in a music video for Blu DeTiger's song, "Vintage."
Meadow, just 15 at the time of her father's tragic car crash on November 30, 2013, has established a nonprofit in his memory, The Paul Walker Foundation, which is aimed at marine science.
That Takes the Cake
A slice of the wedding cake from the lavish nuptials of Prince Charles and Princess Diana in 1981 fetched $2,555 at auction — more than four decades after the royal duo tied the knot at St. Paul's Cathedral in London.
The large piece of cake, with icing and a marzipan base, was from one of 23 official wedding cakes. It features a sugared onlay of the royal coat of arms colored in red, blue, and silver.
It was given to a member of the late Queen Mother's household at Clarence House and preserved with cling film in a biscuit tin.
The Cirencester, Gloucestershire, auction item also included the order of service, ceremonial details, and a royal wedding breakfast program.
Sightings
Uber investor Charlie Munger noshing at Salty at the Beach… Actor Orlando Bloom on his motorbike at Pierre Lafond… Music man David Foster and wife, Katharine McPhee, lunching at The Honor Bar.
Pip! Pip! Be safe – wear a mask when needed and get vaccinated.
You might also be interested in...