Stellar Young Life Students Earn Full Scholarships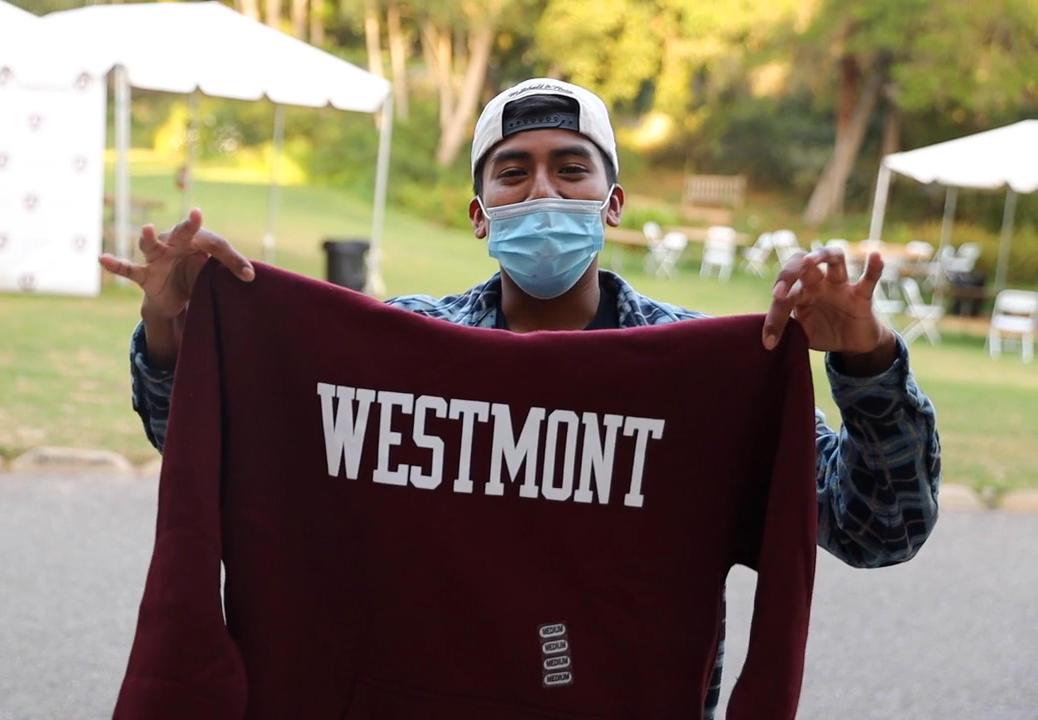 Westmont College and Young Life Southwestern Division have awarded full scholarships to Arath Gomez of Santa Barbara, Destiny Mitchell of Victorville, and Serena Nohmeh of Reseda. Young Life Urban Leadership Scholarships provide funding for each student to attend Westmont for four years. This joint effort encourages students who have benefited from Young Life to remain in leadership in the ministry throughout their college years and beyond.
Irene Neller, Westmont vice president for enrollment, marketing, and college communications, has been involved since the program began in 2018 and works with Young Life to select the candidates.
"I'm delighted to award scholarships to these three inspiring and hard-working individuals," she said. "Westmont is committed to educating and equipping students to lead and live lives of significance."
Santa Barbara Unified School District recognized Gomez, who graduated from San Marcos High School, as a Student of the Year. He is the first Program for Effective Access to College (PEAC) Scholarship recipient to attend Westmont. He has been active with PEAC, the Associated Student Body (ASB), Advancement Via Individual Determination (AVID) and the Resource Family Association Student Support Team (RFASST) club, where he mentors and tutors foster youth, and works with their adoptive families.
Mitchell created and served as president of Silverado High School's SeeUs Club, which empowers and supports women in the community and creates a safe space for students. "I have grown so much as a person and have created something that I am proud of," she says. A member of the National Honor Society, she is active with AVID and the Hawks for Christ Club, and serves as a mentor to first-year students through the Link Crew. "I grew up with drugs, alcohol, and violence around me," she says. "That only showed me where change needed to be made."
Nohmeh, a graduate of Reseda Charter High School who is studying dermatology, hopes to pursue a career in the medical field. She will be the first in her family to earn a four-year college degree. She has been editor of the yearbook, academic decathlon organizer, Young Life club president and representative, director of Spirit and Morale, planner of National Domestic Violence Day, a member of the School Site and Principal's Advisory Councils, a leader with Young Life, and the first student-employee of the school's wellness center.
You might also be interested in...