Promoting Inclusivity: Community Helps Rethink SBMA's Mission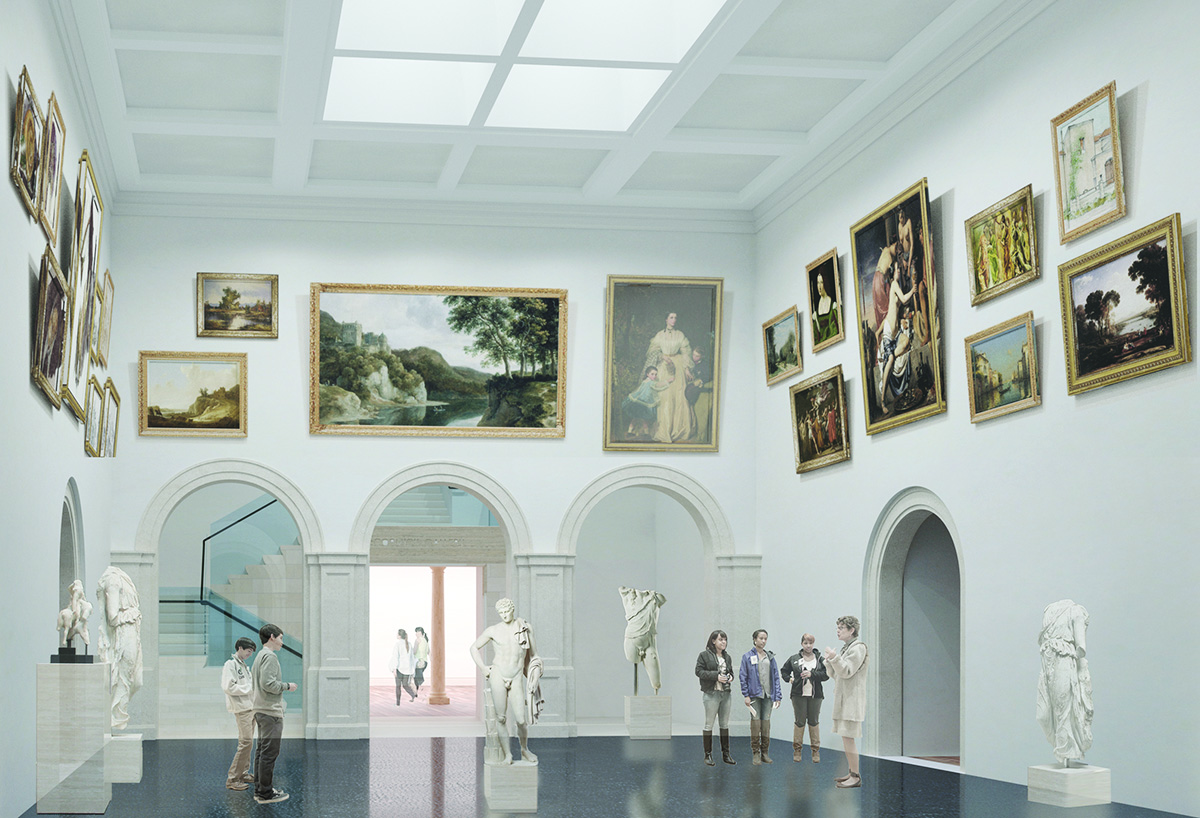 For Kandy Luria-Budgor, it was like looking at a very good-looking person, only to see them wearing the wrong clothes.
So, she and dozens of other donors did something about it.
And now the Santa Barbara Museum of Art looks glorious — both outside and inside.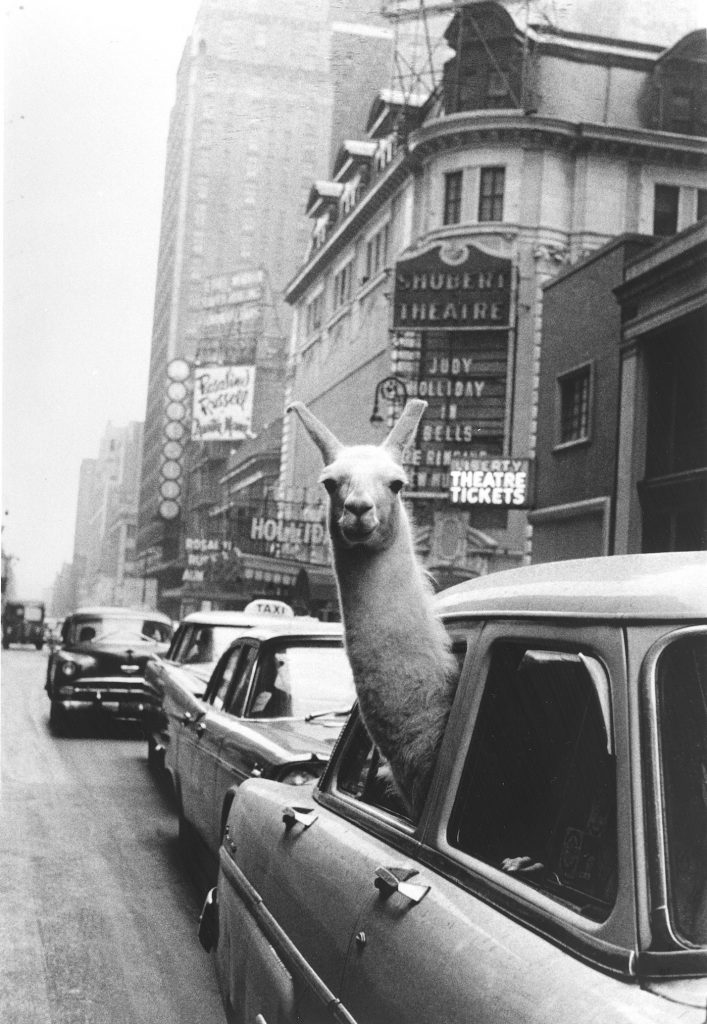 "The museum it was didn't fit the scholarly and important role it had in the art world," Luria-Budgor, an SBMA trustee, told the Montecito Journal. "Now, it reflects more truthfully what it really is, which is a piece of art in its own right."
And it joins 25,000 other pieces of art in a reimagined museum, with the $50 million and decade-long renovation getting its first public closeup on August 15 — just in time to celebrate SBMA's 80th anniversary.
While 10 years was a bit of a wait for a community that craves art, donor and SBMA trustee Doug Norberg says he never got impatient — great things come to those that wait.
"I'm a builder, and the resilience and patience of every person that worked on this project was incredible," Norberg told the Montecito Journal. "There was surprise after surprise, but the final product is worth every obstacle."
Both Luria-Budgor and Norberg pointed to the leadership of Larry Feinberg, the SBMA's Robert and Mercedes Eichholz director and CEO since 2008, as critical to seeing the project through to its end.
"Without the leader, we donors are not attracted to the product. We don't feel the urgency," Norberg said.
Luria-Budgor bought in on Feinberg's vision of not only retrofitting the physical structure, but the idea of inclusiveness in what the museum would showcase.
"You want a museum to promote dialogue. If you can do that, you can get people excited about coming into the museum and it doesn't get any better than that," Luria-Budgor said. "Because that's how you get inclusive, as opposed to exclusive which so many museums are, you know they're off putting.
"People will say about other museums, 'I don't dare go inside of these walls.' But we are now very inviting for all ages."
The grand unveil of the renovated museum isn't just about what patrons can see by the naked eye; some of the most extensive updates happened out of sight, including seismic structural upgrades, new storage to safeguard collections, replacing the roof, and a state-of-the-art receiving facility that allows for art to be safely delivered — one of the coolest new features, according to Bob Kupiec, the architect for the SBMA renovation.
And, of course, the museum also has new gallery spaces dedicated to new media, contemporary art and photography, as well as renovations to the McCormick, Sterling Morton, Gould, Campbell, Emmons, and Von Romberg galleries.
For the well-traveled donors, making sure that the SBMA was world-class was a goal — and one that they feel like they attained.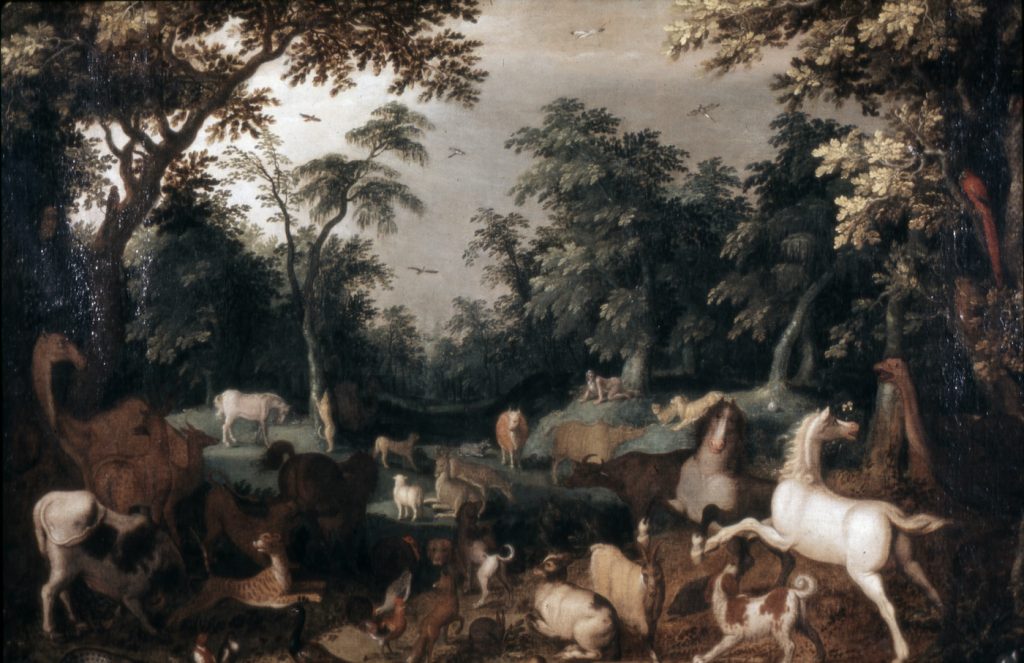 "I've lived in a lot of different cities and towns in the United States and one thing that's always defined a place to me in a way, is the quality of their museum," said Diane Sullivan, a donor and SBMA trustee.
"Our collection is extraordinary, particularly for a museum of our size. People are going to see what a little gem we are, and we'll get a lot of traffic from Los Angeles and back east. It'll be a part of their Santa Barbara trip."
It wasn't lost on Feinberg that his vision — as well as that of his staff — wouldn't have produced the final product without the aid of a generous community.
"We are grateful to SBMA's generous donors and the Santa Barbara community for their support of the museum to make this transformation possible," said Feinberg, a published author with a Ph.D. and M.A. degrees from Harvard University, as well as an MBA and B.A. from Northwestern University.
"With rarely or never-before-exhibited works on view and revitalized spaces, we will continue using SBMA's art and resources to transform and enrich the lives of people in our community and beyond."
The museum has historically been aggressive about adding new features to its expansive presence on State Street, with a quick history lesson showcasing methodic upgrades spanning eight decades after the museum opened to the public in June 1941, including:
– Stanley R. McCormick Gallery in 1942
– Sterling and Preston Morton Galleries in 1963
– Alice Keck Park Wing in 1985
– Jean and Austin H. Peck, Jr. Wing in 1998
– Ridley-Tree Education Center in 1991
– Park Wing Entrance (renovated) and Luria Activities Center in 2006
But both Norberg and Luria-Budgor say that this renovation is different — it creates a space that is well thought out to highlight these prior additions, as well as opens new opportunity for an eclectic mix of art to be showcased.
Here's a closer look at what patrons can expect from the new SBMA:
A Grand Entrance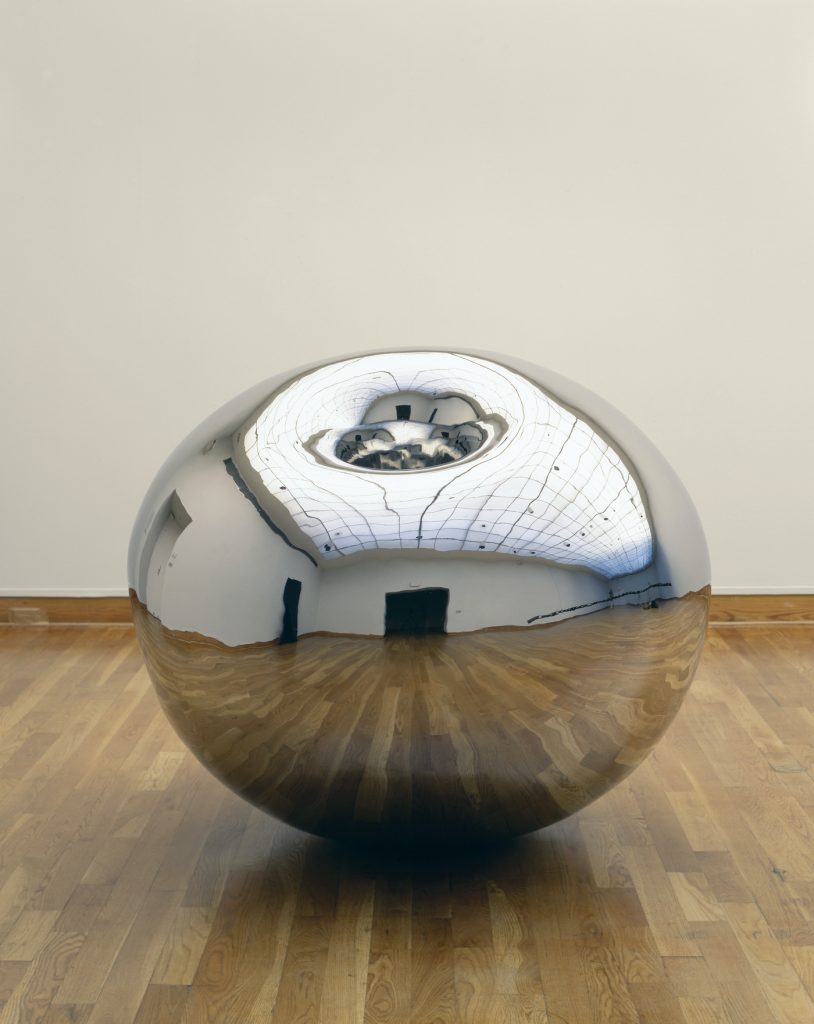 Never get a second chance at a first impression, right?
The renovated Ludington Court and new Candace Dauphinot Grand Staircase provide a breathtaking entrance for patrons, with a beautiful limestone finish throughout — something that extends into the Thayer Gallery as well.
A new installation at the State Street entrance is the handiwork of Eik Kahng, the SBMA deputy director and chief curator. It's a traditional salon-style hang with large European and American paintings lining the walls, with African and Pre-Colombian antiquities.
Ludington Court's iconic Roman marbles are still featured prominently, as well.
Thayer Gallery will have a rotation of smaller objects, including ceramics from the ancient Americas and Mediterranean.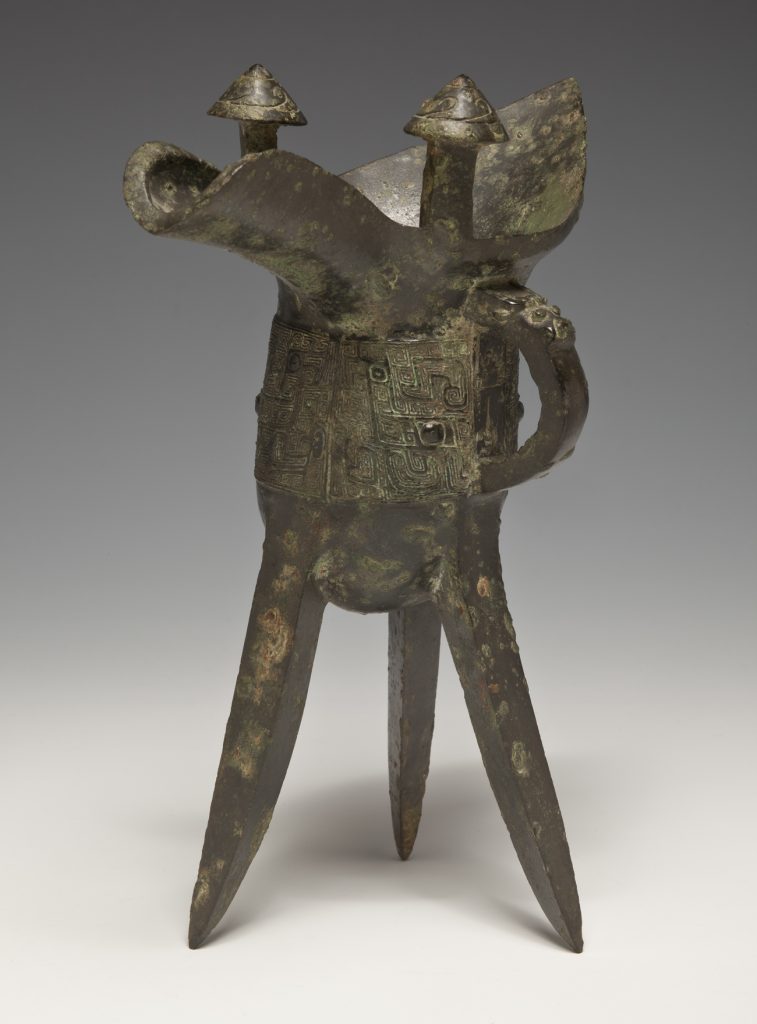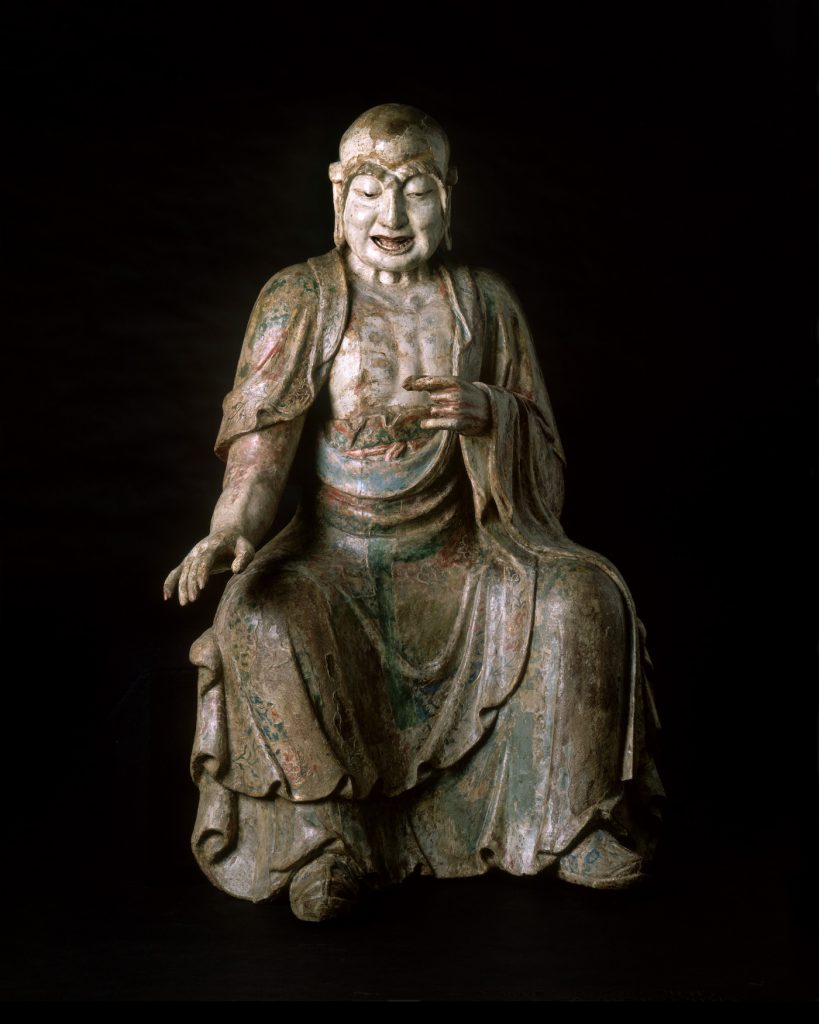 Adjacent to Ludington Court, the newly configured Sterling Morton, Campbell and Gould galleries will feature works from Asia, including China, Korea, and Japan, with the permanent art collection organized by Susan Tai, the SBMA's Elizabeth Atkins curator of Asian art.
The artistic direction is key for Norberg, who believes it is the community that should always set the direction of what will be shown, not government.
And the SBMA has accomplished that.
"You know so many things are pulling us apart. Something like this does have the opportunity to pull us together and provide leverage in doing things for ourselves which others can't do," Norberg said.
"There's really a meaning to museums in America and other organizations where the community has to provide them, because we don't want to rely on the government to do so. The government can make it possible. But we shouldn't want them being the folks who make artistic decisions about what we should see and what we should not see."
Going Contemporary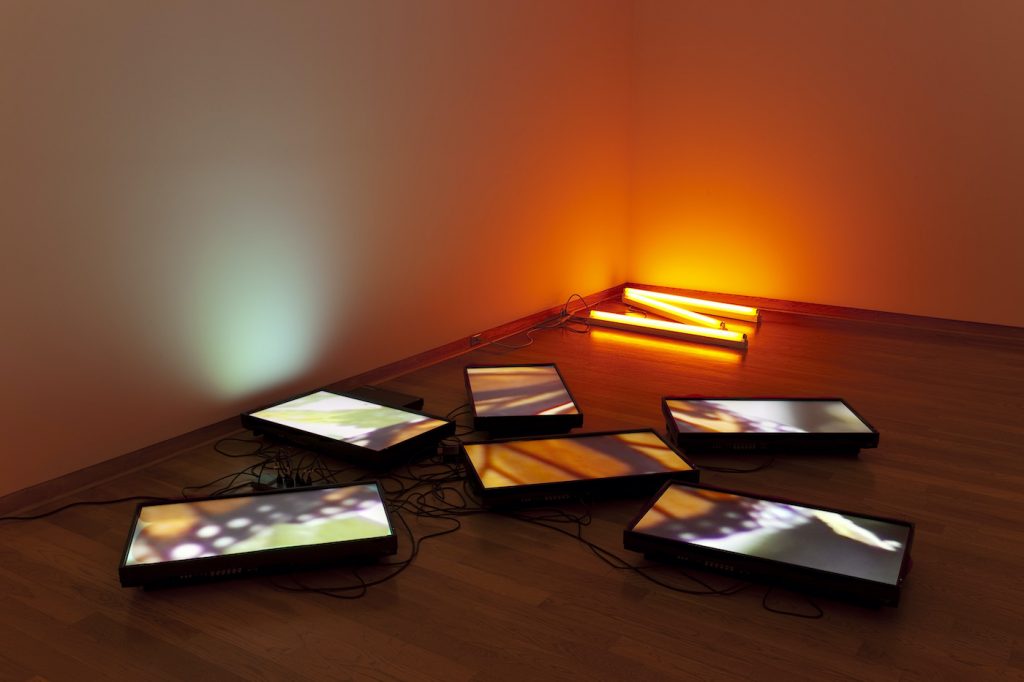 After climbing up the shiny new staircase, the upper level at SBMA has a plethora of new experiences, including a new gallery dedicated to contemporary art, which includes pieces from Anish Kapoor, Laddie John Dill, Tony de Los Reyes, Frederick Eversley, Kori Newkirk, Dorothy Hood, Helen Frankenthaler, and Roger Shimomura.
The SBMA is making a concerted effort to showcase plenty of contemporary art, which will be prevalent at the new Gail Wasserman and Family Gallery, which leads to the upgraded McCormick Gallery. Here, Julie Joyce, a former SBMA curator, will present "In the Meanwhile … Recent Acquisitions of Contemporary Art," which will showcase work from more than a dozen artists, including many from Southern California.
Luria-Budgor was most intrigued by the addition of contemporary art, as it allows for a younger generation to be able to relate to the work, particularly pieces that are reflective of the current geopolitical climate.
"Tell me about the artists that are current in the last five years, in the last 10 years, with a sort of a nod to diversity, where are those artists displayed?" said Luria-Budgor. "Every museum needs to ask that question. Now the Museum of Art is ahead of its time."
New to the Show Floor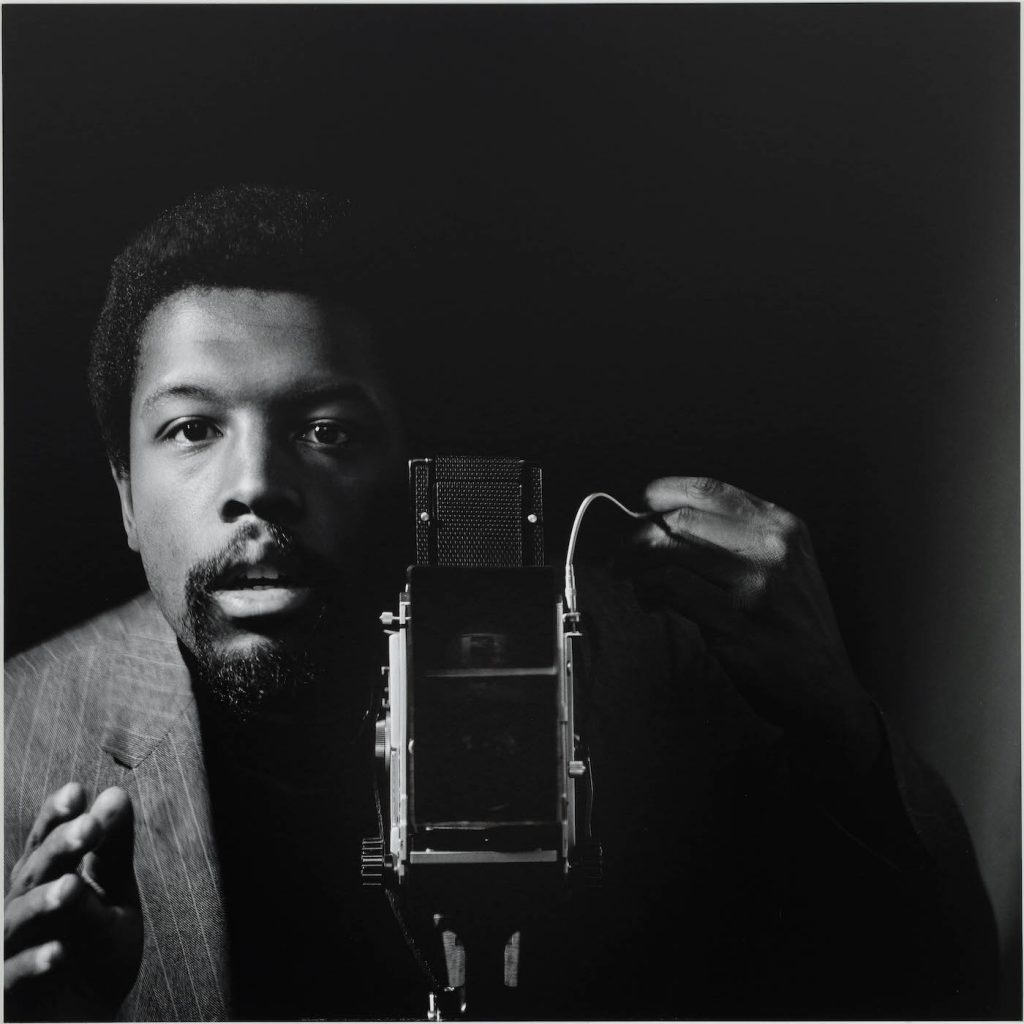 Photography is a new focus on the second floor, with Charles Wylie, SBMA's curator of photography and new media, putting together "Facing Forward: Portraits from the Collection," which will feature work from Kwame Brathwaite, Genevieve Gaignard, Tseng Kwong Chi, and Manuel Alvarez Bravo.
Adjacent to the photo gallery will be the Ala Story Gallery, which is dedicated to new media, including the initial installation of "Medicated Nature," a series of videos that will feature work by Diana Thater, Petra Cortright, and Wu Chi-Tsung.
The new SBMA Works on Paper Study Center, located in the Davidson and Colefax galleries, will give patrons an inside glimpse into how the art is curated and cared for. Part of the center's goal is to expand online offerings, allowing patrons to interact and ask questions.
Can't Miss Stops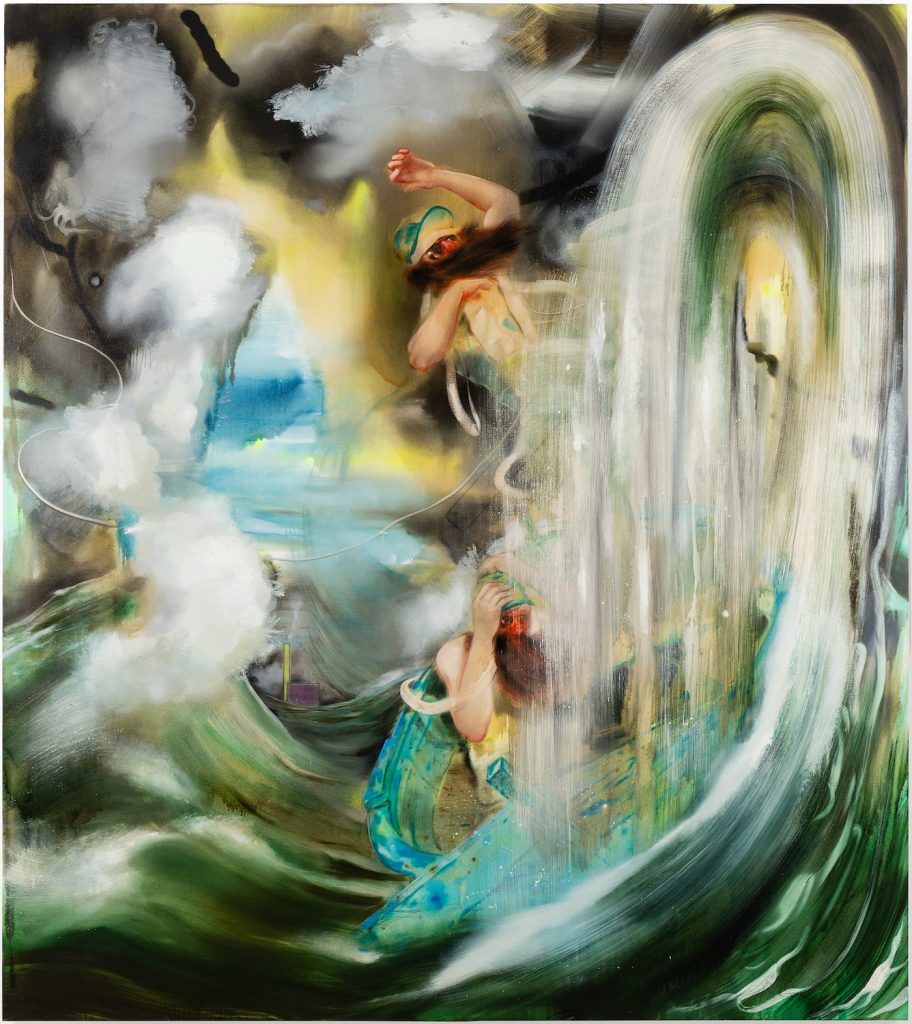 The Von Romberg and Emmons galleries were both renovated and will kick off with "FIRE, METAL, MONUMENT: BRONZE," an exhibition that is the brainchild of James Glisson, the SBMA curator of contemporary art. It will showcase work from both Jean-Baptiste Carpeaux and Willem de Kooning, as well as Frederic Leighton, Alison Saar, and Louise Bourgeois.
Elsewhere in the museum, the Ridley-Tree Gallery will feature 43 works of art from 1755 to 1947, while the Preston Morton Gallery has 26 paintings that represent American art, including overlooked artists such as Richmond Barthé, Malvina Hoffman, Alice Carr de Creeft, and Yasuo Kuniyoshi.
Ultimately, any inclusive education — particularly about underrepresented artists or communities — the museum can pass along to the community is critical, according to Luria-Budgor. She pointed to the Museum of Modern Art only offering 10% of its collection from women or people of color — the rest are white men.
That's something she is proud that the SBMA will change, hopefully aiding in starting a new trend.
"On a scale of 10, it's an 11," she said. "I believe every museum has a responsibility to now say, 'OK, this is not just a history of art going on here. This is more inclusive of today's world and the people that are in it today.
"It's not even important, it's crucial."
And to offer that opportunity for more awareness via art, raising $50 million was well worth the effort.
"It definitely takes a village to raise money like that and everybody worked so hard," Sullivan said.
"We're all proud of it."
If You Go
WHERE: 1130 State Street, Santa Barbara, CA 93101
WHEN: Tuesday-Sunday
11 am – 5 pm; Thursday evenings
5 – 8 pm (Free)
INFO: www.sbma.net
or 805-963-4364
You might also be interested in...