Paying it Forward as the West Faces Gnarly Fire Season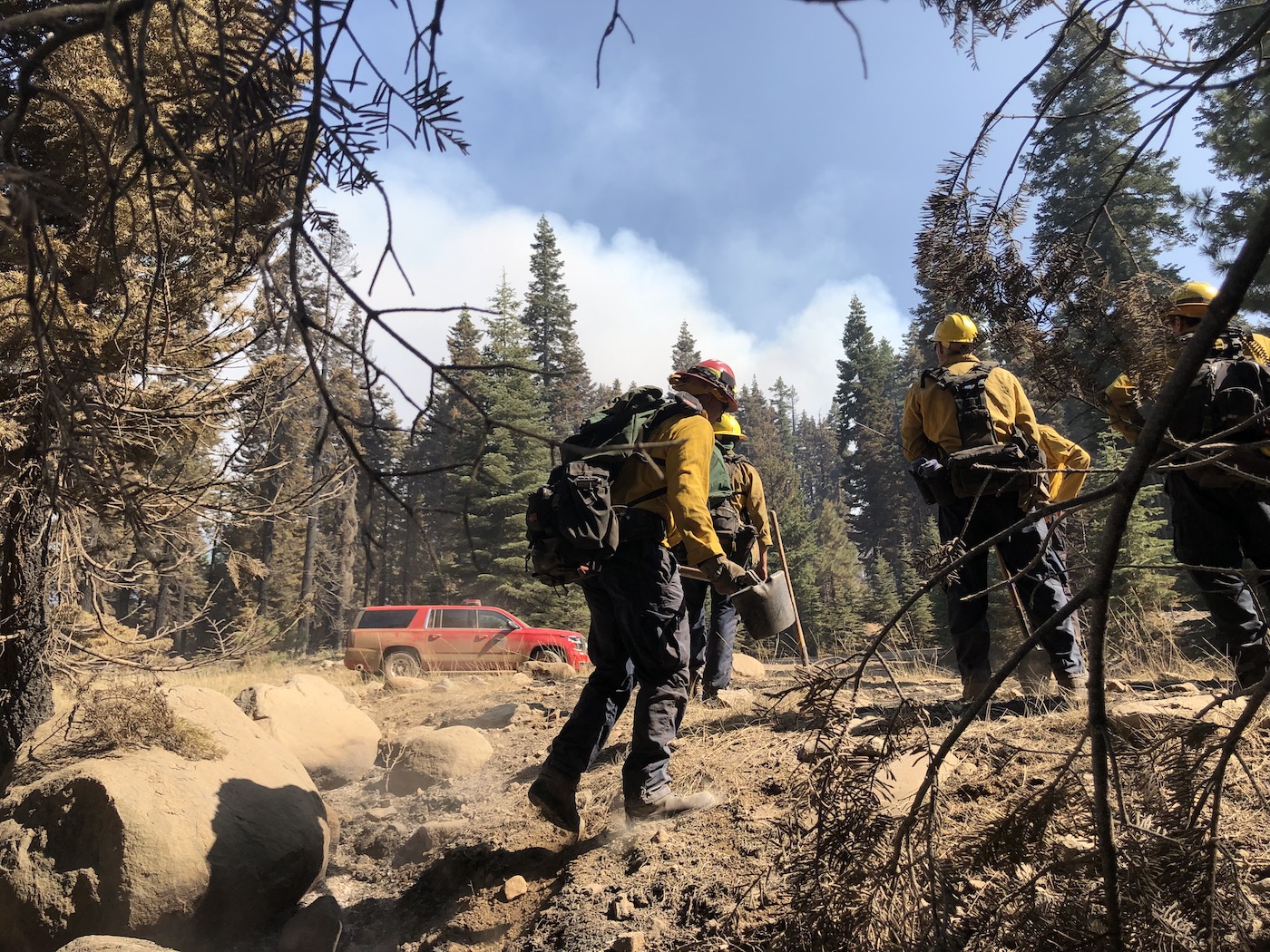 Fire season across the West is off and running, already setting records and causing people to put their evacuation plans into action as flames threaten their homes.
With your help, it's a reality we are optimistic we can prevent in Montecito. Yet, we all must stay on guard for the possibility of wildfire in our backyard.
As new wildfires start across the region, the term "mutual aid" is frequently used. What does that mean? Simply put, mutual aid is an agreement between fire departments that we will offer help to a community facing crisis and out-of-town agencies will offer support to our community when needed.
During the Thomas Fire, mutual aid resources from all over the state and nation came to the South Coast. The mutual aid system allows Montecito Fire to pay it forward to help our neighbors in need and take comfort in knowing others will be there for us if a major incident occurs at home.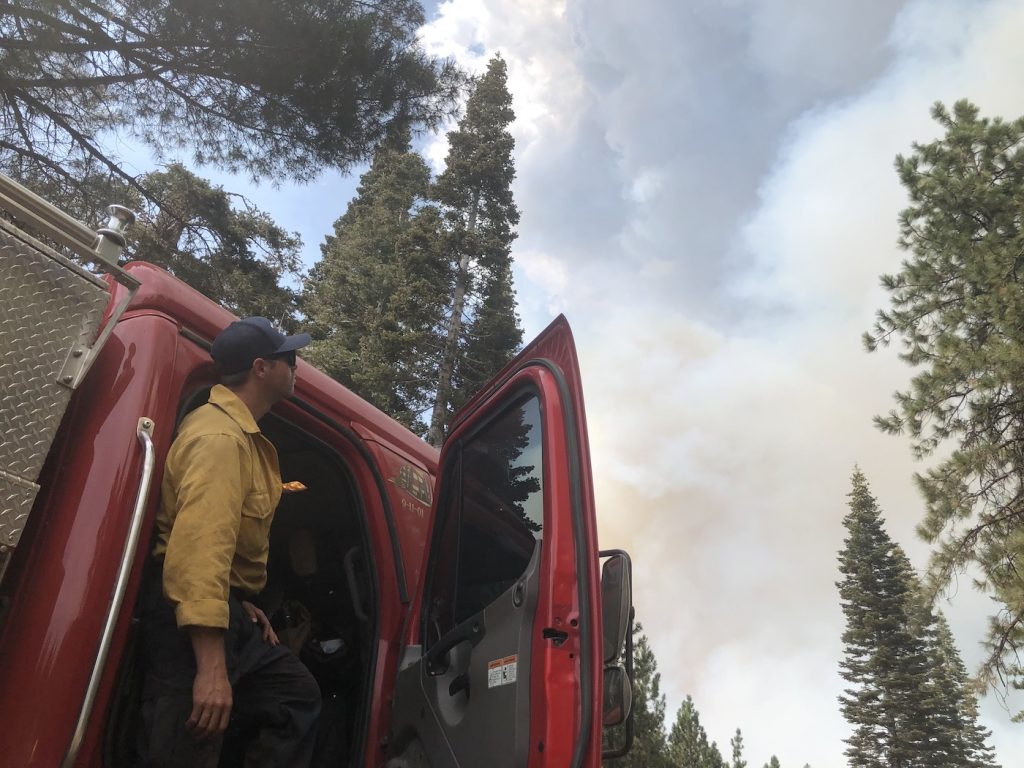 There are two ways Montecito Fire participates in mutual aid: 1) Sending engines to incidents, and 2) Sending personnel to serve in incident management and support roles.
"Our first priority is to protect our community and our partners across Santa Barbara County have that same priority," Montecito Fire Chief Kevin Taylor said. "Fortunately, we have sufficient resources to protect our community and, also, provide mutual aid."
Right now, Montecito Fire has two engines assigned to the Dixie Fire in Northern California.
Your Montecito firefighters spend two, sometimes three, weeks working alongside firefighters from other departments in what's known as a strike team.
Five engines and a strike team leader, from departments across Santa Barbara County, team up to tackle firefighting assignments. Their jobs may include protecting homes, building containment lines, and completing strategic firing operations to slow the fire's growth.
Several of our personnel have also been assigned to the Dixie Fire with incident management teams. This is the second way we participate in mutual aid.
Our highly qualified personnel serve as field paramedics, operations section chiefs, fire behavior analysts, and resource unit leaders, to name a few of their specialties. Loaning out these uniquely skilled members of our department provides valuable opportunities for them to gain knowledge and experience that they will be able to apply to a future incident on the South Coast.
Nic Elmquist is a Wildland Fire Specialist for Montecito Fire and just returned from a two-week stint at the Granite Pass Complex Fire in Montana. During the first week, he served as an Operations Section Chief, making calls on firefighting strategies and tactics to gain control of the fire. In the second week, he served as a Fire Behavior Analyst, closely monitoring the weather forecasts and predicting factors that may contribute to how a fire burns and spreads.
"Due to last winter's lack of rainfall and snowpack, we're seeing that the fuels are much more receptive to burning than what we would consider normal for this time of year," Elmquist said.
National emergency managers measure preparedness levels with a five-tier scale, based upon current fire activity and available resources. On July 14, the National Multi-Agency Coordination Group raised the preparedness level to five, the highest level. According to the United States Forest Service, this is the earliest Level 5 has been reached in a decade and only the third time it has ever occurred so early on in fire season.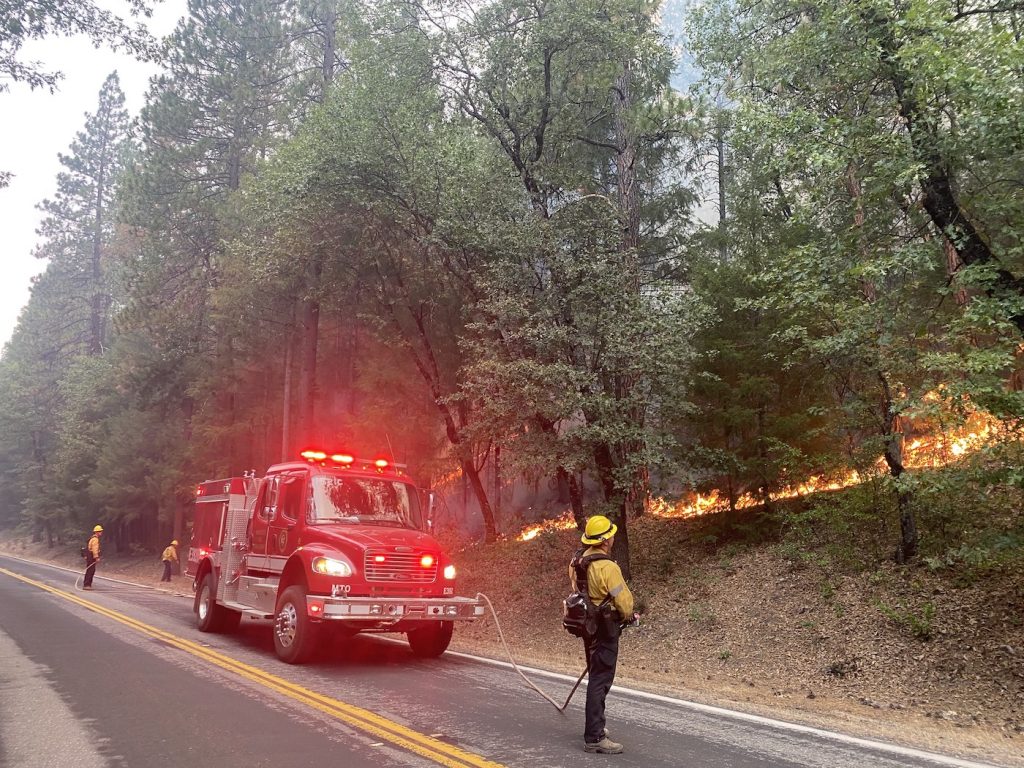 As Elmquist returned to Montecito, he says he's grateful and impressed by the community's commitment to preparedness.
"Our community does an excellent job of taking the necessary wildfire preparation precautions, in large part because of their familiarity with wildfires here," Elmquist said. "While many other areas are unfortunately struggling with depletion of available resources, we are very fortunate to have more than adequate resources to serve our community."
Due to the forward thinking of Montecito Fire's Board of Directors, hundreds of thousands of dollars of your fire department's budget are invested in fire prevention. It's a significant investment that produces exponential returns.
Our community has taken initiative to prepare for wildfire by clearing defensible space, participating in the Neighborhood Chipping Program, installing ember-resistant vents, and choosing water-wise and fire-resistant landscaping, just to name a few excellent precautionary steps.
That is the first step of your wildfire action plan; the "Ready!" of "Ready! Set! Go!"
If you do not feel that your home is as "ready" as it should be for the possibility of wildfire, Montecito Fire wants to help you.
We will come to your home to complete a complimentary Defensible Space Survey and offer recommendations for how to make your property as resilient to wildfire as possible.
We encourage you to maintain 100 feet of defensible space around your home and be mindful of weather conditions before using power equipment to clear vegetation.
Reviewing your evacuation checklist and checking your emergency supply kit are part of the "Set!" step. Our goal is for everyone in our community to be "Set!" so that if wildfire were to strike on the South Coast, everyone would be able to evacuate safely and efficiently, thus allowing firefighters the best opportunity to protect homes.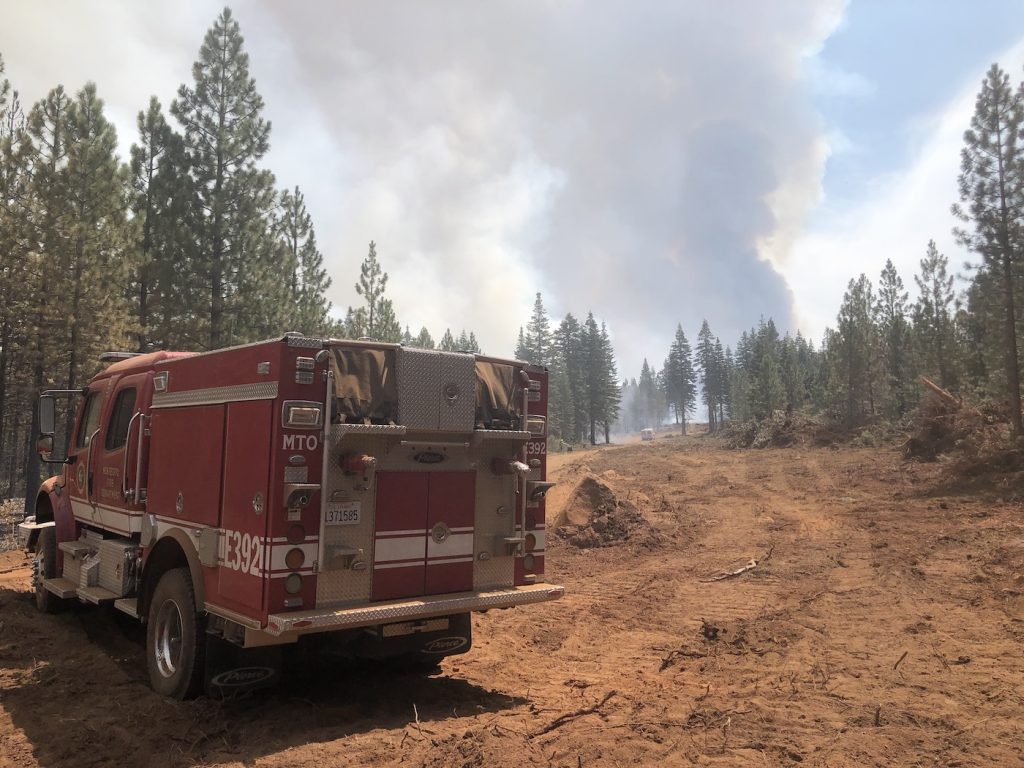 Evacuating early and immediately is the "Go!" step of your wildfire action plan. You are welcome to stop by Fire Station 1 at 595 San Ysidro Road to pick up a hard copy of "Ready! Set! Go!" or access it digitally at montecitofire.com.
Ensuring effective evacuation processes is a key priority for Montecito Fire. So much so, that we are currently conducting a community survey to better understand the evacuation readiness of Montecito residents.
We are working with a team of traffic engineers and wildfire specialists to study factors that impact the success of an evacuation. The results of this study will allow us to fine-tune and improve the efficiency of our evacuation plans.
We value your perspective and encourage you to visit montecitofire.com to participate in the Community Survey on Evacuation Readiness.
While the wildfire outlook for this year is undeniably alarming, the fire prevention and preparedness work by our community members allows Montecito Fire to feel confident that we will have a positive outcome if a fire were to occur. We are grateful for your collaboration and commitment to being a resilient community.
You might also be interested in...