Happy Anniversary!Bristol Farms Celebrating First Year on South Coast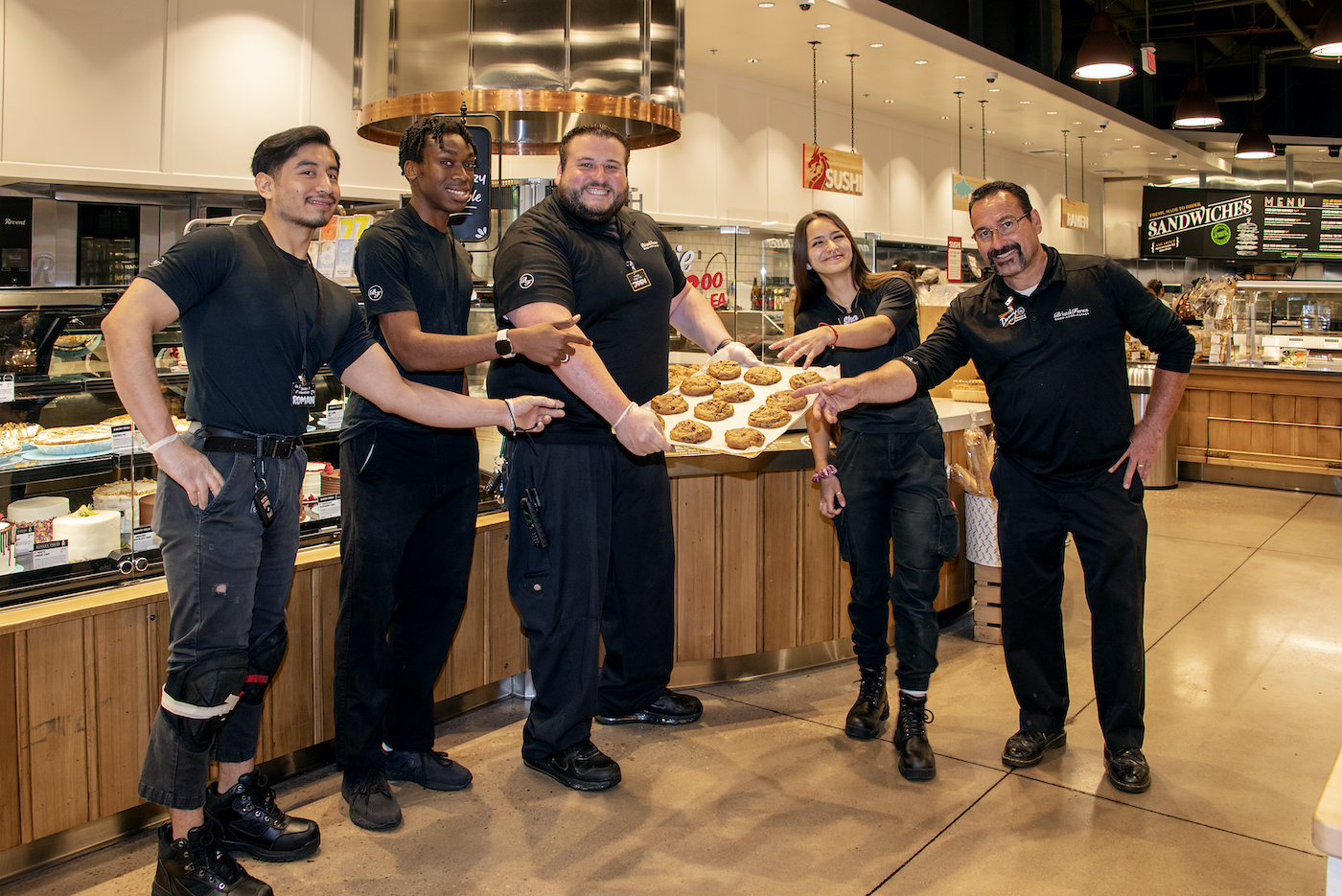 Joey Castanon, the Santa Barbara Bristol Farms store director,and his team are celebrating their one-year anniversary on August 21. With a last-minute pivot to adhere to the updated mask protocols, they are proceeding with in-store special events and freebies, like having their chef make your guacamole order with ingredients you select, 40% off meats from family ranches for your summer BBQ, and the once-yearly produce – New Mexico Hatch Chiles with live chili roasting.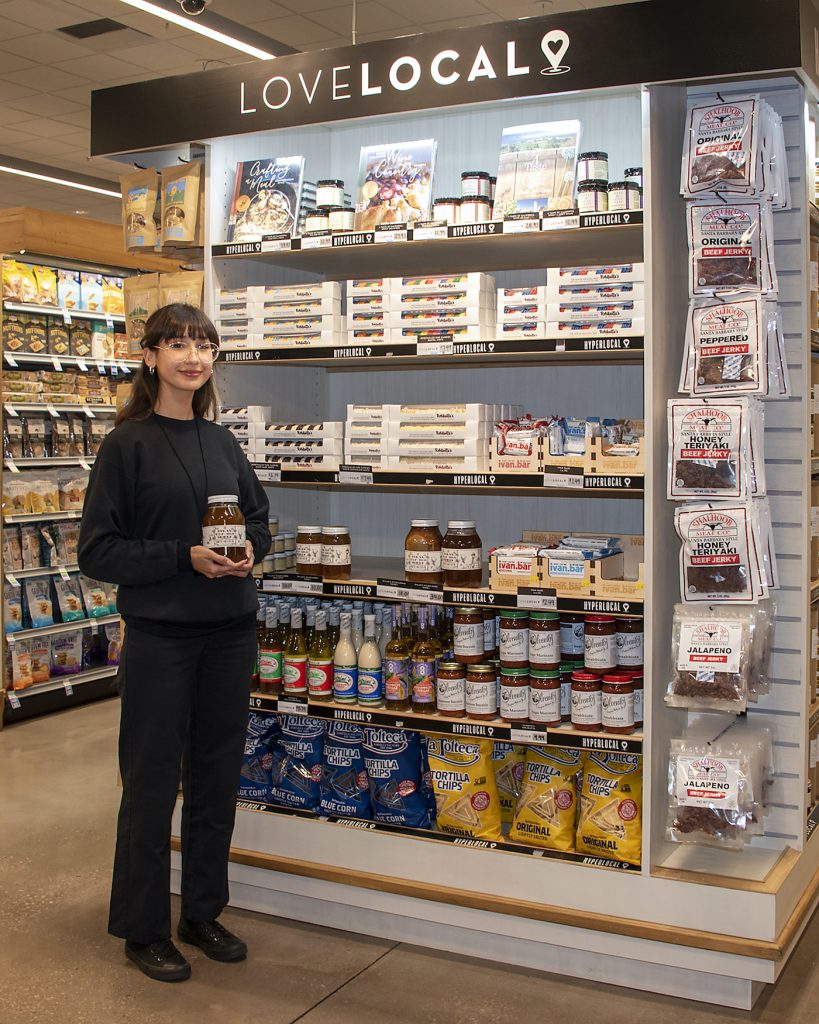 To open a retail store during lockdown and to be thriving a year later takes a great team with a committed leader to accomplish such feats. I visited the store to talk with Castanon, an 18-year veteran of the food retail industry and recent graduate of the University of Southern California Food Industry Program, where he was named the Student of the Year.
"Each year, the company selects two team members to attend this four-month program – it's just one of the many ways that Bristol Farms invests in our growth and one of the many reasons I love my job," Castanon said.
When I arrived, there was a greeter at the door, and team members with smiling faces throughout the store. The store is modern, clean, and shiny. Dotted throughout are displays featuring "Hyper-Local" products from our town's growers and suppliers, such as:
Robitaille's Fine Candies Carpinteria; Ojai chef Robin Goldstein's Taste of California tapenades; Figure Ate Foods specialty vinegars crafted from their flagship farms in Summerland; Dylan's Wylde Works Raw Honey from the SB Woodlands; ivan.bar by Santa Barbara software engineer Ivan Pelly and wife, Polly; Petrini's SB salad dressing; Shalhoob Beef Jerky from Shalhoob's Meat Company SB; fresh fish every other day from Santa Barbara Fish Market; tortilla chips from La Tolteca SB; and Ilvento Italian sauces.
When I asked where he wanted the team photo for this report, without hesitation it was with a few "big cookies" — monster-sized overstuffed cookies with Belgian chocolate and walnuts baked daily and featured in the center glass display case at the bakery.
With that and a few other photo-ops, Castanon took five for an interview:
Q. What one-year anniversary accomplishments are you as store manager focused on celebrating?
A. Above all, service. We want everyone to know we are here for the community, and my team tries their best every day to do that. It has been rewarding to not only serve the community but to also take care of our 120 team members during one of the toughest years that the food industry has seen in a long time. Keeping our team and customers safe and happy has been a priority and a real accomplishment. The other celebration is taking this essentially run-down building and making it into the artistic store it is now, we hear it all the time from our customers, and we are proud and happy to have breathed new life into it.
What makes your store unique compared to Lazy Acres, Whole Foods, and Sprouts?
Our Santa Barbara store really is our best location yet. It's a beautiful store, filled with delicious products. From hyper-local brands and artisanal products to baked goods and traditional grocery staples, you can find everything you need in a convenient and elevated one-stop shop. Of course, our big cookie, and we smoke our own beef brisket every night for 12 hours on special wood chips.
We are proud to be an active member of the community. Currently, we are working with St. Vincent's Santa Barbara County Food Rescue Program and we make several food donations each week to help those in need, all bakery items, food service items, sandwiches, sushi, all kinds of things.
Supporting education and child health are equally important to us. We have donated to many schools in the area to help promote their fundraisers and special events.
In addition, our catering and floral department can help with special events, including weddings, as well as everyday celebrations.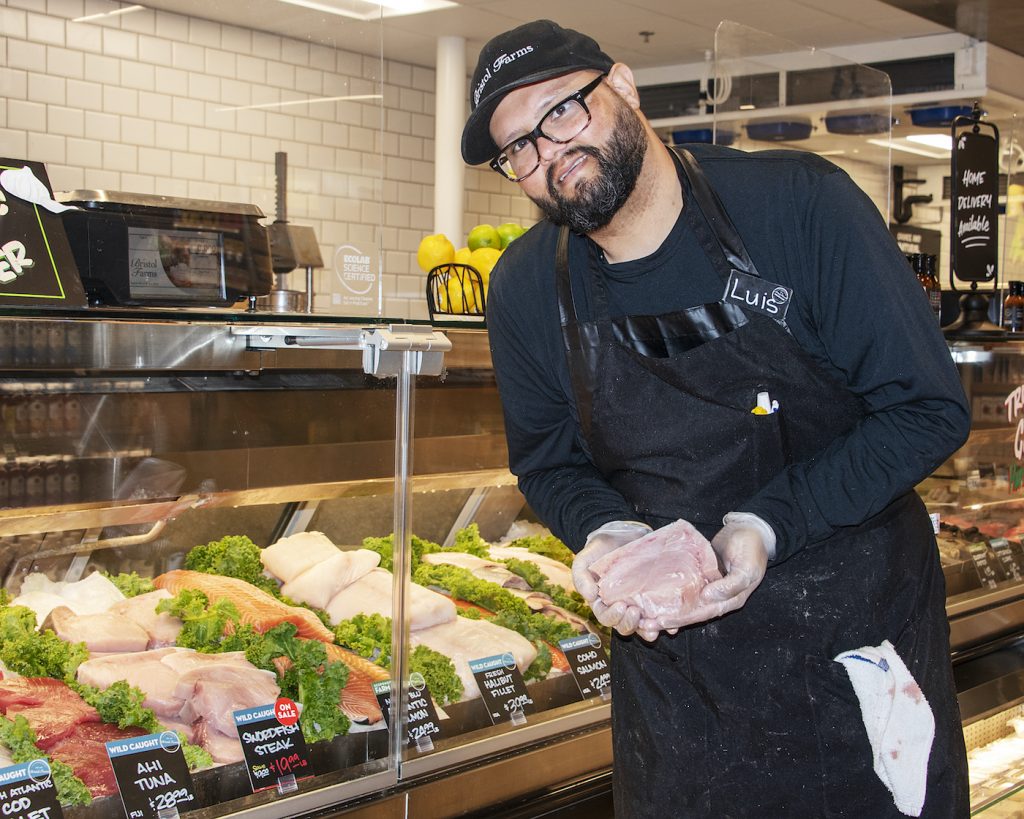 What COVID-19 protocols are you using currently for guest safety, i.e. disinfection, carts, masks, food handling, capacity limits?
We are ensuring that every team member is healthy with daily wellness checks at the beginning of each shift; sanitizing carts after each use and frequent cleaning of high touch points; and following all Health Department and CDC guidelines to ensure that all our guests, team members, and vendors are safe.
Where do you see food retail going? More online?
I find that the majority of people who shop here enjoy the shopping trip, it's an experience, not a task to do, and we want to provide that experience. There are quite a few people that, unfortunately, we are the only contact they have during the day. There is a senior facility close to the store and they come by every Tuesday morning just to see us, and say hi, we make certain they are greeted and help in any way we can.
What is an insider [background detail] that local peeps would love to know about you and the store?
Not much about me, I'm an open book! I love food and could talk forever about amazing ingredients (I'm currently obsessed with tropical fruits) and new recipes. But more than that, let's talk meat — our brisket spends the night in our very own smoker, filled with our hickory wood chips that make it irresistible.
What is the key to your management style?
My management style is more of a situational servant leader, and I live by the platinum rule of "treating others how they want to be treated." I truly believe in working with my team so they can grow personally and professionally every day. •MJ
411: https://www.bristolfarms.com
The store is located at 3855 State Street in La Cumbre Plaza
You might also be interested in...