Don't Know if Your Doc is Vaccinated? Mandate Will Now Fix That — Mostly.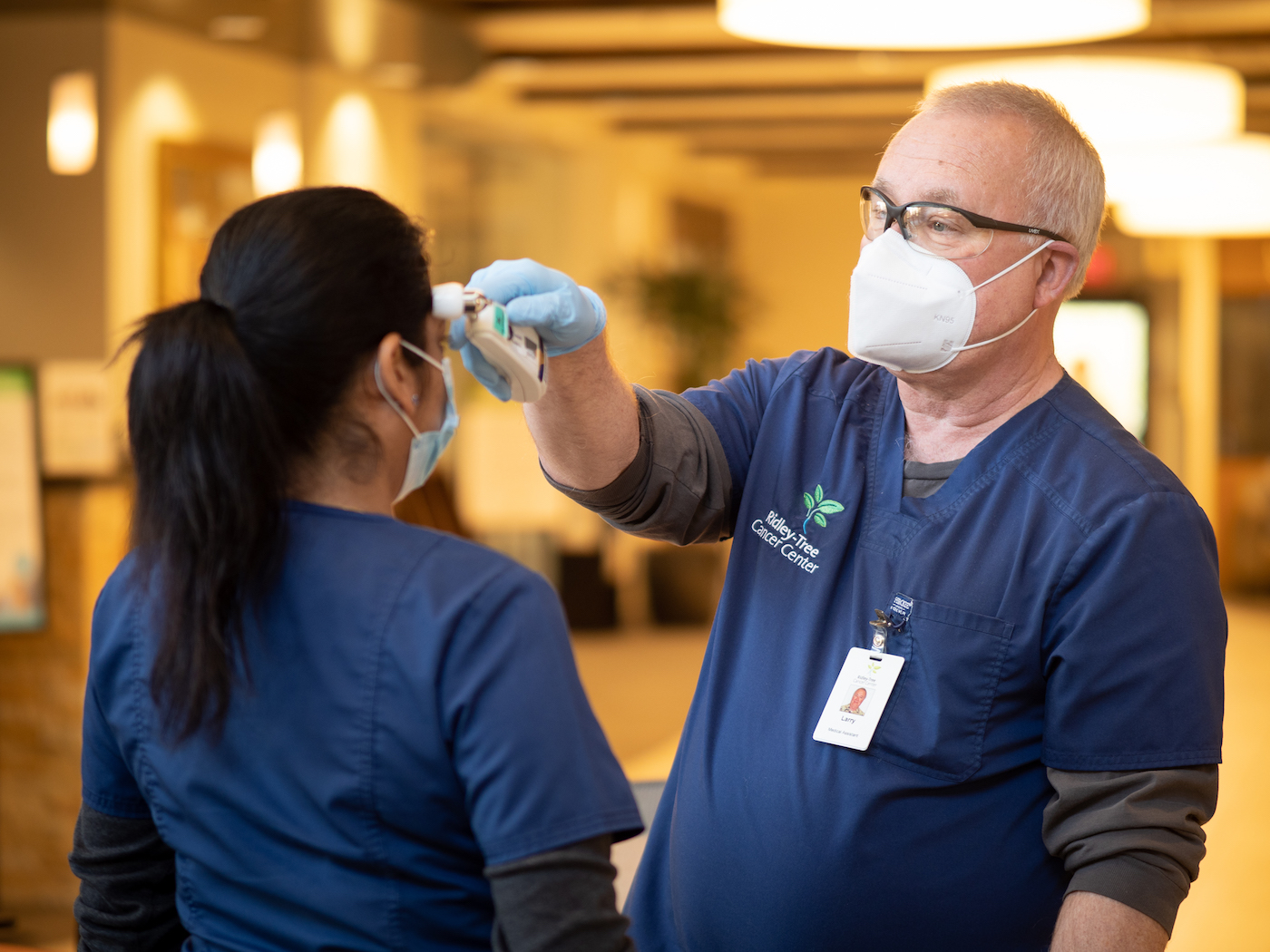 For a local cancer patient, the alarm bells rang loudly — while recovering from an outpatient surgery at Santa Barbara Cottage Hospital, she received a call.
A member of the patient's medical treatment team had tested positive for COVID-19.
The patient has been unable to get vaccinated due to their ongoing treatment.
Already dozens of medical visits into treatment, the added stress was unwelcome.
It brought about a plethora of questions: How can a patient learn if a doctor, staff member, or medical aid is infected? What communication can the medical care provider actually offer? And will this put a pause on further medical treatment while they wait out their COVID tests?
Multiple conversations with the brass at Cottage Health put this particular patient on a path to allay her pandemic paranoia so she could refocus purely on recovery.
But the question of transparency about vaccination status is a real one — a cloudy situation that both patients and medical providers have struggled to address.
This incident, however, brought about an opportunity for some clarity, with Cottage Health, Sansum Clinic, and UCLA Health all willing to discuss past protocols — albeit with a bit more freedom due to a bold decision by the California Department of Public Health (CDPH).
"The timing is good, because now there's actually something to sort of be able to tell you," said Dr. Kurt Ransohoff, the Sansum Clinic CEO and Chief Medical Officer. "It's been a little frustrating. Our plans are somewhat tied by uncertainty and confusion and legal ramifications — all of that has been (until recently) a problem."
The CDPH has now mandated that healthcare workers must be vaccinated by September 30, 2021 — and the shot has to be either the two-dose Pfizer or Moderna vaccines, or the one-dose Johnson & Johnson.
There are religious and medical exemptions, but those that utilize this option will be required to get tested either once or twice weekly, depending on their position.
With the COVID vaccine available for nearly 10 months, Sansum says about 85% of its staff is vaccinated, including 98% of its doctors and nurse practitioners. Cottage says its numbers are 88% and 95%, respectively, while UCLA did not offer specifics, instead offering this statement to the Montecito Journal:
"University of California Office of the President (UCOP) issued a policy on July 15 that requires all UC faculty, staff, academic appointees, and students to be fully vaccinated against COVID-19, including UCLA Health, subject to limited medical exemptions and accommodations based on disability or religious belief."
With the CDPH making the mandate official on August 5, both Sansum and Cottage sent out a communication to staff members that they would follow the state's new orders — and both institutions have set up testing facilities so they can track test results for those who choose not to vaccinate.
"With prior COVID variants, masking and other precautions combined with our high level of vaccination were very effective in preventing the spread of infection," Cottage Health said in a series of answers to questions by the Montecito Journal.
"With the Delta variant, we are seeing new challenges. We're seeing a variant with higher transmissibility spreading more easily, and vaccination is our best protection. While Cottage Health has been working throughout the pandemic to quickly offer the vaccine to staff and community members, the timing now is more critical than ever to increase vaccination rates and protect our community and our hospitals."
According to both Cottage and Sansum, privacy laws prevent vaccination status from being revealed — either to coworkers or to patients.
While an end is in sight, the question still looms: Why didn't the mandate for healthcare workers come sooner? Beyond potential legal ramifications, there were logistical concerns due to a shortage of doctors and medical personnel in the area.
Forcing the vaccination as an individual organization could have led to employees switching their allegiance.
"You would have employees potentially hopping from one organization to the organization that didn't mandate it, then you would be the facility that had all these unvaccinated people saying it was fabulous," said Dr. Marjorie Newman, Sansum Clinic's medical director.
Neither outlet offered special incentives for employees to get vaccinated, with Cottage Health, however, noting that it gave time off to those that had adverse effects to the shot.
Ransohoff admitted that Sansum Clinic did study others that chose to mandate the vaccine on their own, pointing to Houston Methodist Hospital and its decision to do so. The "blizzard of lawsuits," as Ransohoff called it, were a deterrent in going it alone along the South Coast.
"I think, from our standpoint, we're really delighted that the state of California has finally stepped in and given us the power to say, 'You can go down this path, safely and with the backing of the state,'" Ransohoff said.
Both Ransohoff and Newman pointed to the collaborative nature of not only working with Cottage Health on common protocols, but also the Santa Barbara County Public Health Department as key in making sure that patients who were treated at varying facilities were under similar rules.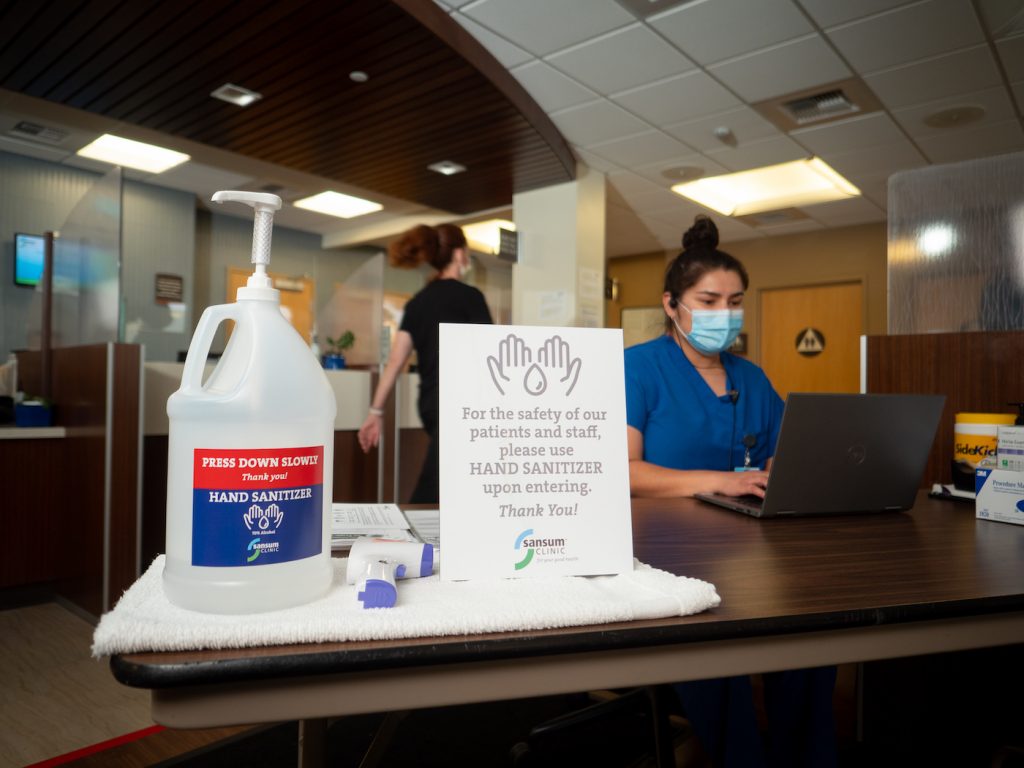 That includes how staff members are guided if they are exposed to COVID at home.
According to Cottage Health, "a staff member diagnosed with COVID is isolated, does not work in the hospital for at least 10 days, and requires clinical clearance to return to work. In recent months, unvaccinated staff have been required to quarantine for at least 10 days after a household exposure. Vaccinated staff with no symptoms and a COVID negative test have been permitted to work if maintaining isolation from the COVID positive household member. The policy is being reviewed and adapted to new learning about how the Delta variant behaves, and to follow changes in state guidelines."
Sansum described similar policies with its staff, ones that are reviewed with other medical policy leaders on a consistent basis.
"We're on a call at least twice a week, with all constituents in the community, which really is lovely because you really can find out what are the best practices," Newman said. "Leveraging all the brainpower and working together. It's unique."
Ransohoff said that the mask-wearing and health protocols will be in place for the foreseeable future at Sansum, pointing to the protection that a simple mask can provide, even in a world where patients can be exposed to the virus while being treated.
"It's an impossible standard. Even if you tested vaccinated people every single day, you (still) couldn't guarantee that you're not going to have (the virus)," Ransohoff said. "Somebody could be converted in a couple hours since you tested them."
Cottage Health pointed to the Delta variant being less exclusive to adults, therefore creating more angst about exposure to children, particularly on the eve of schools opening throughout Santa Barbara County.
"Vaccination is our best tool to help end the COVID-19 pandemic. This is especially important to protecting the health of patients, including children too young to receive the vaccine yet," Cottage said.
"With a new health order requiring full vaccination or a negative test result from hospital visitors, we encourage community members who have been waiting to get vaccinated now.
You might also be interested in...