Independence Day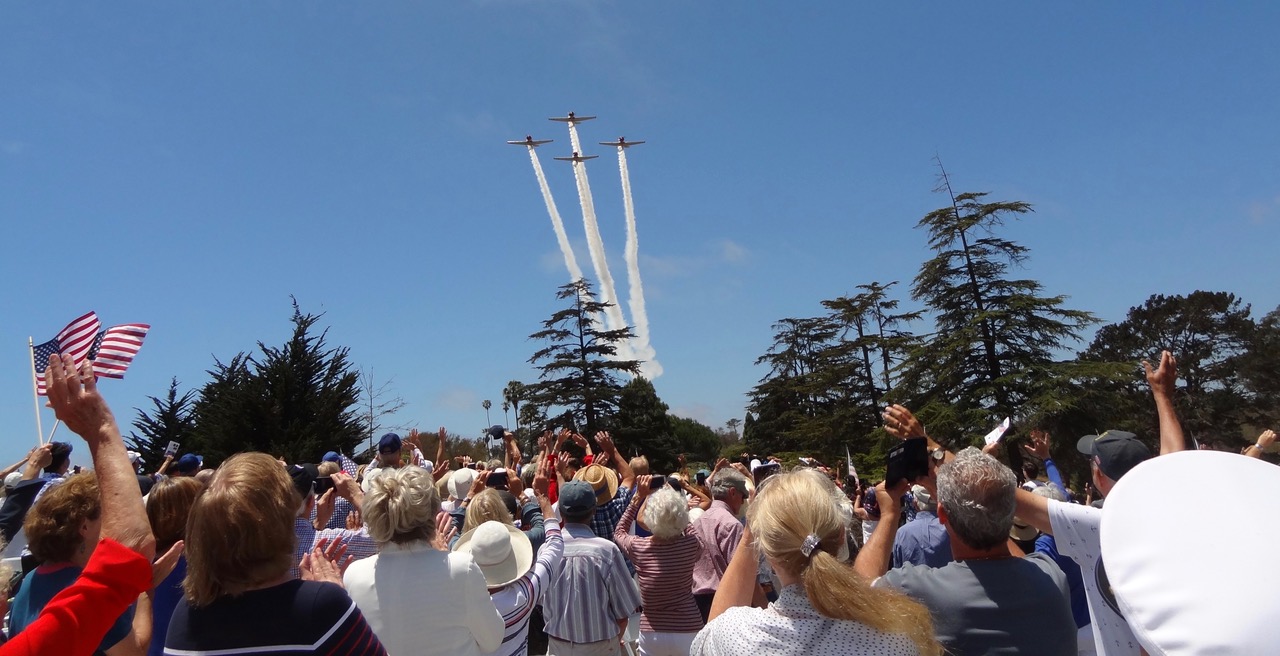 The Pierre Claeyssens Veterans Foundation (PCVF) knows how to produce an unforgettable Fourth of July. This year it was held at the Santa Barbara Cemetery in Montecito, with dozens of American flags lining the roadway leading to the hilltop. Co-founded with wife, Hazel, Lt. John Blankenship (U.S. Navy, ret.) welcomed the crowd and the Vandenberg Air Force Base Honor Guard presented the Colors followed by the Pledge of Allegiance.
Sergeant of the Police Department (ret.) David Gonzales sang an always stirring rendition of the National Anthem, while the Invocation was by Lt. Col. Jack Armstrong (U.S. Army, ret.). After the colors were retired, the Gold Coast Pipe Band played, looking fantastic in their kilts. The Kim Collins Quartet had everyone clapping to "Boogie Woogie Bugle Boy."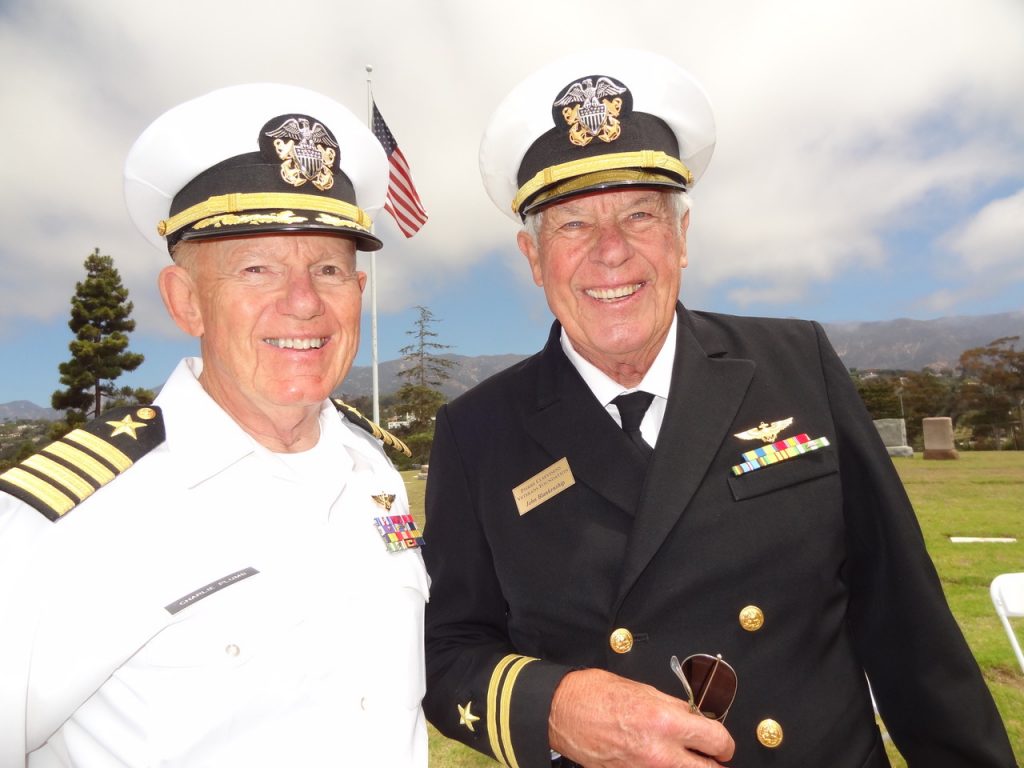 Colonel Rob Long (U.S. Space Force Commander Space Launch Delta 30) also spoke, while the keynote speaker was Captain Charlie Plumb, who spent six years in a prison in Vietnam in an eight-by-eight-foot cubical with no window and no air, sometimes 120-degree weather, and two bowls of rice a day. It's hard to even imagine living through that.
Plumb told of one comrade who fashioned a needle out of a piece of bamboo and thread from rags he found and made an American Flag which he stitched inside his shirt. The Colonel told of the torture when the enemy discovered it and wanted to know who had made it. After there was a confession, he began making another.
Then came "God Bless America" and my favorite part that gives me the chills and makes me cry — the flyover by four planes from Condor squadron (former military pilots). The whole program ended with "Taps" by Bob Burtness.
Blankenship voiced our sentiments when he said, "This is the most beautiful country in the world, and this is the most beautiful city in the country."
Oh, beautiful for spacious skies for 245 years! Your donations make this event possible, with the Pierre Claeyssens Veterans Foundation located at 1187 Coast Village Road, Suite 1-334, Santa Barbara, CA 93108.
You might also be interested in...