Drink Red and Chill: Cooling Down Some Red Wines Has its Benefits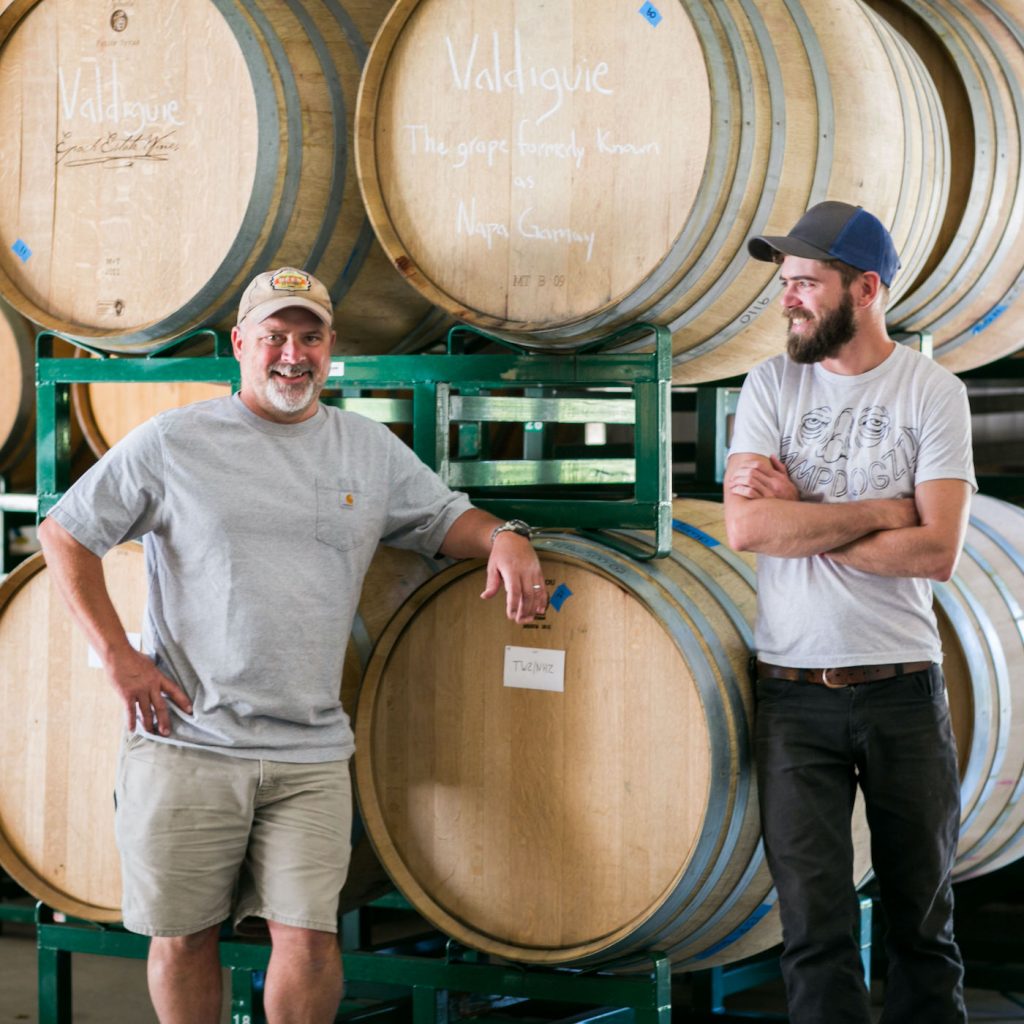 Winemaker Sherman Thacher prefers to chill some of his reds and to use them, even, to shift between courses at dinner.
"If you're going from appetizers to something heartier, and maybe going from a white wine to a red, and you're sitting outside, maybe barbecuing, a chilled red can really be a great transition," he says.
It goes against what we learn when we're beginning our personal wine journeys, that whites are the wines served chilled and that reds are best enjoyed at room temp. But the heat of summer reminds us that certain reds certainly do lend themselves to being sipped cooler. Wine buffs throughout the Mediterranean region have been doing this for generations, of course. And in my own travels to tropical climes, like Hawaii or Cabo or the Caribbean, a red wine served chilled becomes a tasty, more approachable, easier beverage to quaff.
We're not talking about an hours-long ice bath, but rather a half hour or so in the fridge, so that the temp in the bottle drops about five to 10 degrees. The measured chill softens the edges and adds verve. And witnessing what happens to the wine as it warms ever so slowly in your glass – the way aromas and flavors blossom – can make the drinking experience more intriguing and more fun.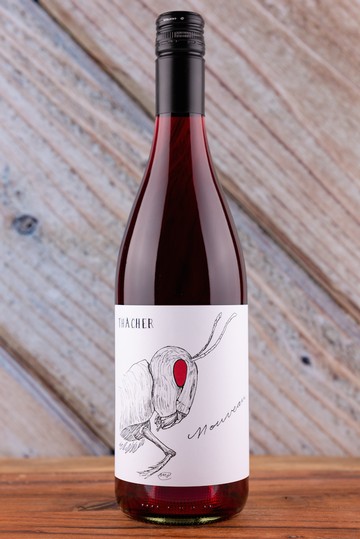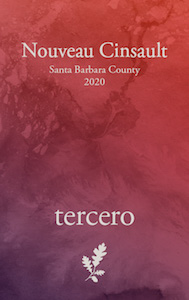 Thacher, who launched his namesake winery and tasting room in Paso Robles in 2008 and who works with an array of interesting grape varieties and blends, admits that not all red wines fit the bill to chill. The complexity and structure of bigger, richer wines like cabernet and syrah are best detected and savoured at room temp. It's the lighter, fresher, lower-alcohol reds that lend themselves best to the zip and splash that comes from a cooldown.
The 2020 Thacher Nouveau ($28) is a peppy wine from the valdiguié grape that's made in a Beaujolais style. It's light but bright, tart but flirty. Chilled, it becomes super easy to drink, and as it warms slowly, berry flavors bloom. Carbonic wines, like this one, tend to be great candidates for chilling — they're fermented in sealed environments where oxygen is purged and carbon dioxide kickstarts fermentation intercellularly, from the inside out, rather than the more traditional fermentation driven externally by yeast. The process creates a style and flavor profile that is fruitier, fresher, and less tannic. The Thacher Nouveau feels almost electric on the palate.
The 2019 Thacher Cinsault ($36) has a wonderful spice rack profile, and it's earthy. But again, chilling this one makes it snappier, and the peppery and ripe red fruit elements that emerge over time in the glass are downright delicious. I enjoyed this one this past weekend — sipped it nicely chilled at first as we prepped a grilled chicken dinner, then finished it off with our meal. A fun way to, progressively, enjoy a really nice red wine.
"A lot of people are looking for new wines to explore, but also for new ways to enjoy wine," adds Thacher. Drinking some reds chilled is "intriguing to people, especially as they become more open to trying new things and not getting stuck drinking the same thing over and over."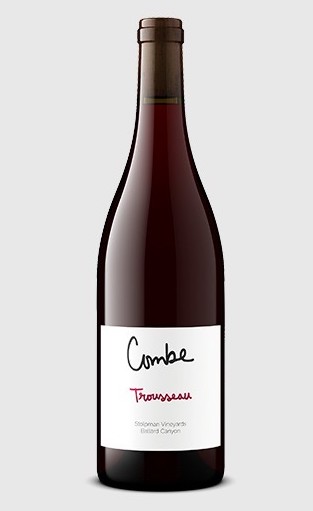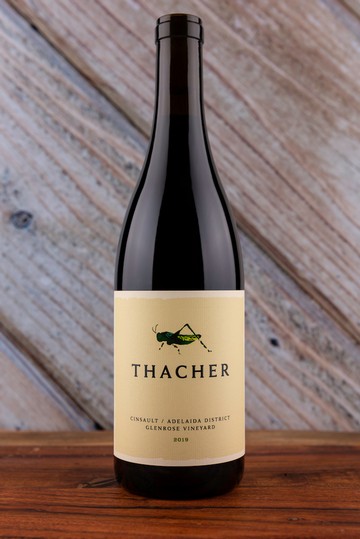 Thacher Winery, which is also home to the Thacher family of five as well as Thacher's assistant winemaker Daniel Callan, is set on the historic Kentucky Ranch property. It was part of a Spanish Land Grant once, until it became a horse breeding facility in the last 1800s. Today, it features a 1920s barn and is teeming with wildlife. The winery grows zinfandel and petite sirah on the estate and sources various other varieties from neighboring Paso Robles vineyards. Learn more at thacherwinery.com.
Here are four other reds that can offer a fun, fresh drinking experience when they're enjoyed chilled:
Tablas Creek 2019 Cotes de Tablas ($35): A slight chill on this estate Rhone blend from Paso's Adelaida District ramps up its juiciness while preserving its dark berry notes. tablascreek.com.
Tercero 2020 Nouveau Cinsault ($30): Also a carbonic wine and made with fruit from Zaca Mesa Vineyard, this wine is youthful, bright and fresh. tercerowines.com.
Stolpman 2020 "Combe" Trousseau ($30): Estate grown in the Ballard Canyon AVA, this unique wine is textured and savory, with spice notes and plenty of bright fruit character. stolpmanvineyards.com.
Lucas & Lewellen 2018 Pinot Noir ($24): The lighter body on this pinot shows nicely when chilled, with softer tannins and slowly emerging exotic aromas and cherry flavors. llwine.com.
Cheers!
You might also be interested in...