With a Little Bit of Help, Building 'Solid Foundations' in the Community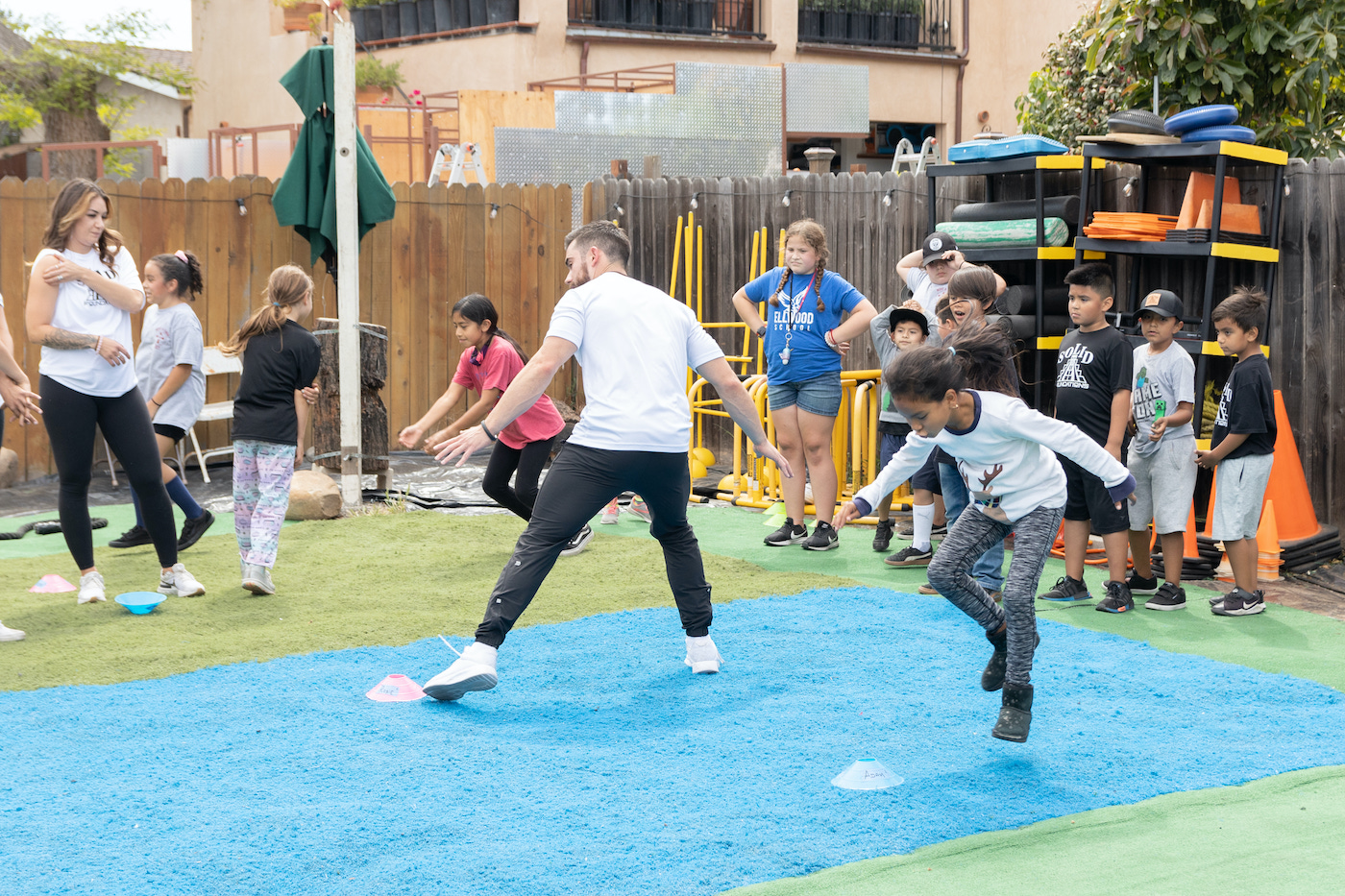 Owning a business or being self-employed requires a great deal of self-motivation and discipline. Fitness and martial arts demand similar traits, and it was the lessons learned through his own fitness regimen that led Gilbert Regalado II to establish the new nonprofit Solid Foundations, a series of classes that teach young kids life skills and fitness.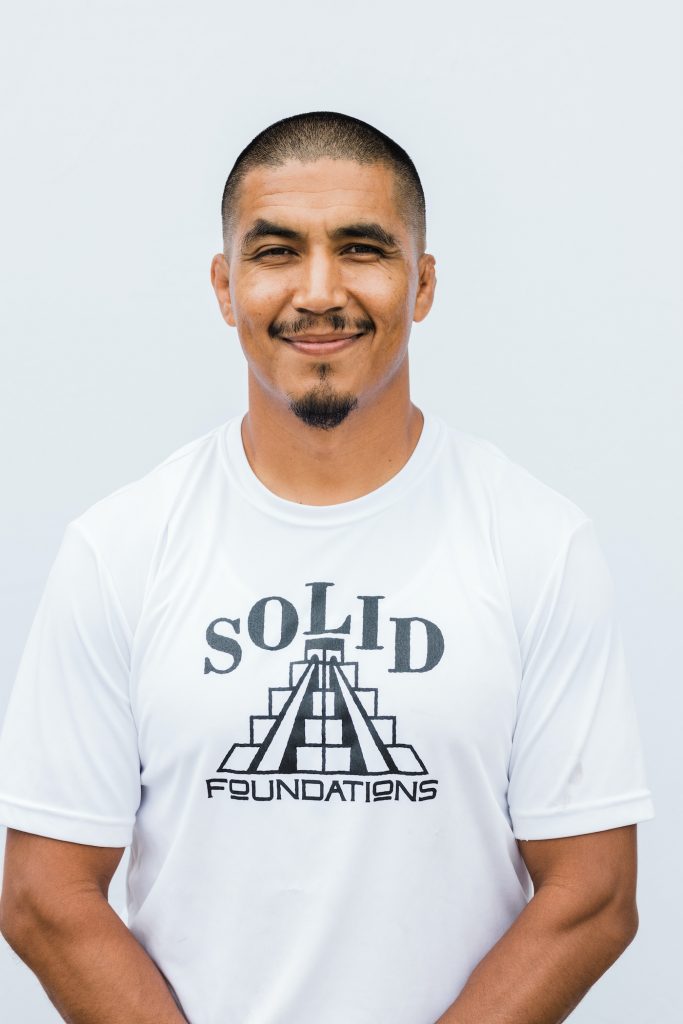 Gilbert started his first business when he was 18 and for almost 20 years he has been owning and operating his own businesses. He originally tried to get his friends involved in his companies so that they could learn the confidence and satisfaction that comes from learning a craft or running a business to be self-supportive. Over time he noticed that it did not help his friends in the same way it did him and his outreach slowly faded.
A few years back he wanted to restart helping the younger generations. Gilbert hired about ten teenagers, many of them first time workers, and wanted them to see that their first job does not have to be retail. After a week or two, the excitement of the job wore off and he wanted to find a way to motivate them. He realized the lessons learned and energy gained from martial arts and fitness were important with his own success and wanted his employees to take part in a six-week fitness program with him, even offering an hour's pay per class for them to attend. He only had a few show up the first day and before long none of his employees were showing up at all. He wanted to stay committed to the idea and continue for the six weeks.
After some brainstorming with his wife, Crystal Regalado, who was also participating and helping, Gilbert decided to reach out to the community through social media. Five kids showed up the first day and that quickly grew to about 30 by the end of the month. The six-week program continued into the summer but with the waning weather, he decided to bring it to a close for the moment. A community center had heard about what he was doing and reached out, offering their space to him. Gilbert realized this program was no longer associated with his company and decided to form the organization as a new nonprofit, Solid Foundations, in the beginning of 2020.
Solid Foundations currently has eight coaches, including his wife and daughters, and 60 students that are split into two teams by age: five- to nine-year-olds in the first team and 10 and up for the other. Students must apply to the program and there are 30 students per group. Gilbert wants to keep the classes to this size so there will always be enough coaches to make sure that every kid gets the attention and experience they deserve.
The groups meet three times a week with each day having a different theme. Martial Arts Mondays teaches them self-defense and the principles associated with this practice. Next is Wednesday Work Ethics, where students learn how to use tools, build and sell items, and participate in community cleanup. They have Superior Fitness Center at their disposal during Friday Fitness where students can learn about exercise and health. Many of their original students are still with the program and this retention is important to Gilbert. His hope is that as students become older and more experienced, they come back as teachers for the upcoming classes, much like the process one sees in martial arts.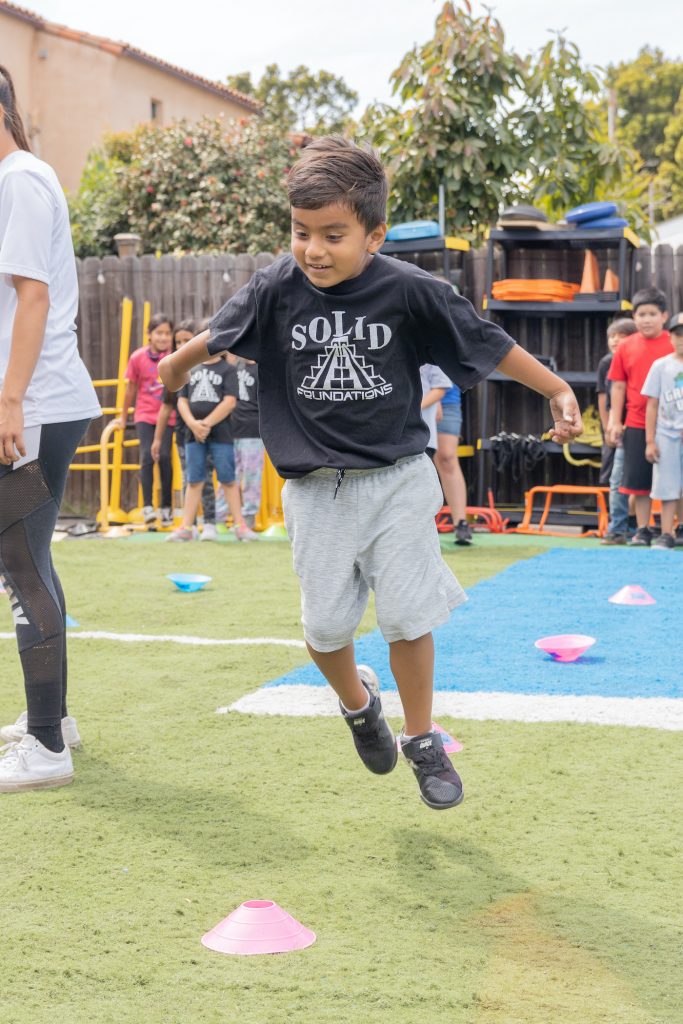 Up until recently, Solid Foundations held all its classes in the Superior Fitness Center, but it is set to open a new facility in Goleta. He noticed that the long-term students were not staying as challenged and wanted to be able offer them more advanced lessons. Gilbert mentions that Superior Fitness Center is perfect for any skill level, but with the new facility they will have a workshop and martial arts studio that will allow them to expand on their work ethic and martial arts programs. This also saves them the time of having to set the tables and mats up at the gym every day those lessons are held. 
Just in time for their expansion, Solid Foundations was awarded one of the Montecito Bank & Trust Anniversary Grants. This program began in 1993 and each year awards 10 grants to nonprofits nominated by their staff. Gilbert has always used Montecito Bank & Trust for his businesses. He was originally drawn to them as one of the area's only independently owned banks and recognizing the efforts of founder Michael Towbes in the community.
"I want them to continue to be a partner of ours and in our ventures and especially when it comes to helping the youth in the community," Gilbert said.
Gilbert has a long history with running businesses, but this is his first nonprofit venture, which is approached differently than a traditional company.
"We are very new to the nonprofit world. So being able to have the support from them financially like that, it helps one create a cushion for us, but to keep operating," Gilbert said. "We are very new to fundraising and nonprofit ways of getting money so them going out of their way, just recognizing us and believing in us enough to give us a grant was tremendous."
Gilbert also wanted to create a way for the community to support Solid Foundations and see where their support goes. The Brick Program lets people sponsor the membership dues of their students. They have a physical pyramid, the Solid Foundations' emblem, where each donation places a brick in the structure. Through social media and newsletters, donors can see the children they're supporting and their progress. With each lesson they learn, these students will become the next brick in the solid foundation of our community.
Visit sbsolid.org for more information or to join the Brick Program.
You might also be interested in...