Mid-Year Montecito Market Update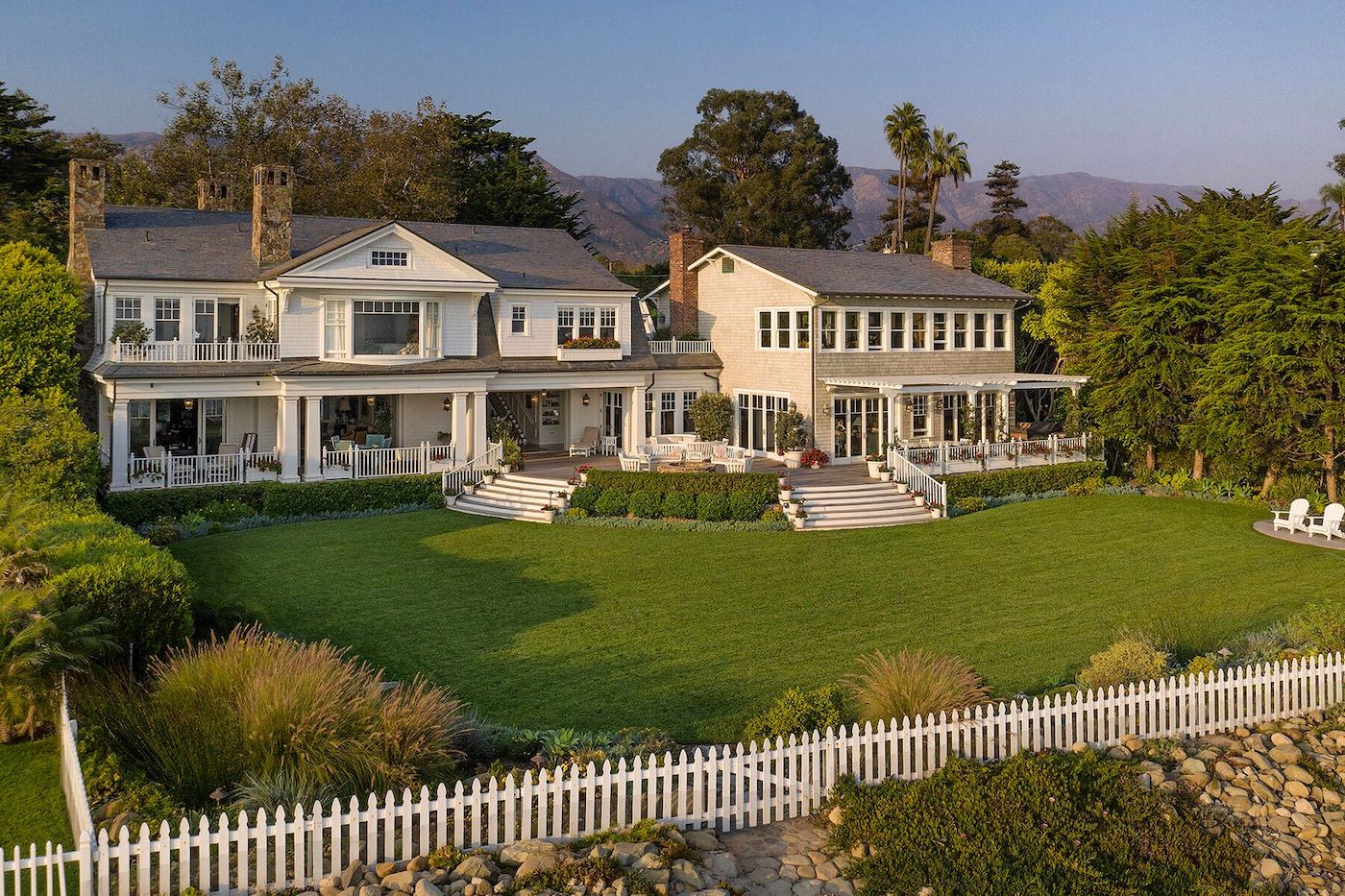 The real estate market in Montecito continues to exceed any and all expectations, creating records in both prices and number of sales. The first six months of the year have been incredibly active, with 140 homes* closing since January 1. This is nearly double the amount we saw last year, when 79 homes traded hands in the first half of 2020.
July's numbers are starting to show a shift in the market: As of this writing, only four homes have closed versus 18 closings in the first two weeks of July last year. This is confirming what many are reporting on the real estate front lines: A sort of cooling off in the market, in various price points and locations. It remains to be seen if the cool down will continue, or if the new surge in COVID-19 cases, as well as newly imposed mask mandates in Los Angeles, will cause buyers once again to flock to our area.
In July 2020, the average number of days on the market was about 100. This year in July, that number is nine. Last year's inventory was scooped up by buyers — many of whom were from out of town — who were new to our market. This combined with a staggering lack of inventory in the last year caused the sale of many listings that had been on the market for several months, if not years. Now, that inventory is gone, so new listings are moving fast.
*For the purposes of comparison, these numbers are based on MLS statistics and include homes in the Cold Spring and MUS School Districts.
Low Supply & High Demand
The number of active listings remains low, which was a factor even before the pandemic began in March 2020. As of press time there are 43 active listings in Montecito, with six additional listings in escrow. Last year at this time we had around 125 active listings for buyers to choose from. Last year we also had 17 "coming soon" listings at the mid-year mark, which is a way for sellers and agents to let other agents know that a property is going to hit the market, without being syndicated to websites such as Zillow, Realtor.com, Redfin, etc. Right now, there are currently zero coming soon listings in Montecito, which tells me that sellers know their properties are going to sell, most likely with multiple offers, and there is no need to test the waters by placing it in the "coming soon" category of the MLS.
We are down roughly 75% in inventory from a normal summer selling season in Montecito, which explains why and how our median and average sales price has increased significantly over the past year. The rate at which homes are selling is truly staggering, and our supply simply cannot keep up with the demand. Ask any local and they'll tell you the demographics in Montecito have changed significantly; there is an influx of younger people and families migrating to Montecito for a number of reasons: the stellar schools, the semi-rural feel, proximity to the beach, and the desire to leave more populated cities.
Property Values Continue to Climb
Looking at the mid-year data, the average sales price in Montecito is just over $7 million. The median sales price is $5.3 million. Last year, the average was around $4 million, with the median at $3.8 million. This is due in large part to the staggering number of sales of homes for more than $10 million: a whopping 22 sales in the first six months of the year! Last year, there was one home that sold above $10 million. This is great news for the high-end market, which had seen a stall the last few years as buyers' needs and desires shifted to smaller, more manageable properties that are in close proximity to the beach, restaurants, and shops. The pandemic shifted buyer needs, and we saw buyers on the hunt for larger properties with privacy, separate office space, and lots of outdoor space, even if that meant being farther away from the shopping districts and beach. 
The remarkable news about the highest end of the market (more than $10 million), is that the average days on market was just 119 days. Half of the homes that sold in this segment were on the market two months or less, which is just incredible. Also notable: we saw the $45 million sale of a home on Fernald Point, which was sold in a quiet, off-market deal. We also saw the sale of 1104 Channel Drive, which was on and off the market for many years before selling for $31 million in March.
Montecito's Condo Market Heats Up
The first half of the year we saw the sale of 27 condos in Montecito, ranging in price from $849,000 to $4.77 million. The breakdown of these sales is as follows: Four in Coast Village Gardens (1220 Coast Village Road), 13 in Montecito Shores and Bonnymede, two in El Montecito Verde (Fairway Road near the Music Academy of the West), six near the Upper Village, one in Olive Mill Plaza (behind The Honor Bar), and one on Depot Road near the beach. 
Average number of days on market for these sales is 50 days. Last year, the average number of days for the 15 condo sales that took place the first half of the year was 158 days. It's safe to say that the luxury condo market in Montecito is as strong as ever. This is indicative of many out-of-town buyers scooping up second (or third) homes that are relatively low maintenance; a place to escape near the beach in beautiful Montecito.
To further put the strength of this segment of the market in perspective, only three Bonnymede or Montecito Shores condos sold in the first half of 2019 (pre-pandemic), with no other luxury condo sales to note during the same time frame.
What's Happening in the Rest of the South County 
By the end of June, the Santa Barbara South County (which includes Carpinteria to Goleta, and includes Montecito and Hope Ranch), saw the sales of 745 homes and PUDs. In 2020, this number was 452, and in years prior to the pandemic, the number of homes sold in the first half of the year hovered between 530-580. The median sales price is also up significantly: $1,995,000 compared to mid $1.2 million for the previous four years. The median sales price is higher than the median list price ($1,925,000) for the first time ever, which confirms what we already knew: That most homes are selling for well above their asking price, thanks to multiple buyers bidding on the same property. Active listings are up over last year (884 versus 806), and new listings are also up (840 versus 775). 
If you omit Hope Ranch and Montecito from the data, the median sales price at the mid-year marker is $1,560,000, compared to $1,140,000 just one year ago. The average sold price without Hope Ranch and Montecito is $1,945,225, which is an all-time high. This is due to several big sales on Sand Point in Carpinteria ($23 million and $12.75 million), and a notable $12.5 million sale in Hollister Ranch. There were also two significant sales on the Mesa: A 4/4.5 new construction on Shoreline for $8.855 million and a 4/2 on Edgewater Way for $6.2 million. Inland, we saw three sales on the Riviera between $4.9 million and $6 million, a Mission Canyon estate for $4.7 million, and a ranch in Goleta for $4.7 million.
The higher-end market is extremely hot, with 25 sales in Santa Barbara proper over the $4 million mark. Compare this to just seven sales over $4 million last year.
Condo Sales & Prices Up, Up, Up
The number of condo sales in the South County as a whole are up 79%, with 260 units sold this year compared to 145 in 2020. Active listings, new listings, median list and sales prices, average sales prices, and of course, total sold volume, are also up significantly. The median sales price for condos is now $797,000, compared to $681,000 this time last year. Again, the median list price is lower than the median sales price, reflecting the multiple offer situation on the majority of new listings. 
The number of days on market in the condo segment is, not surprisingly, down from previous years. The average time on market last year was 38 days, compared to 16 days this year.
Santa Ynez Valley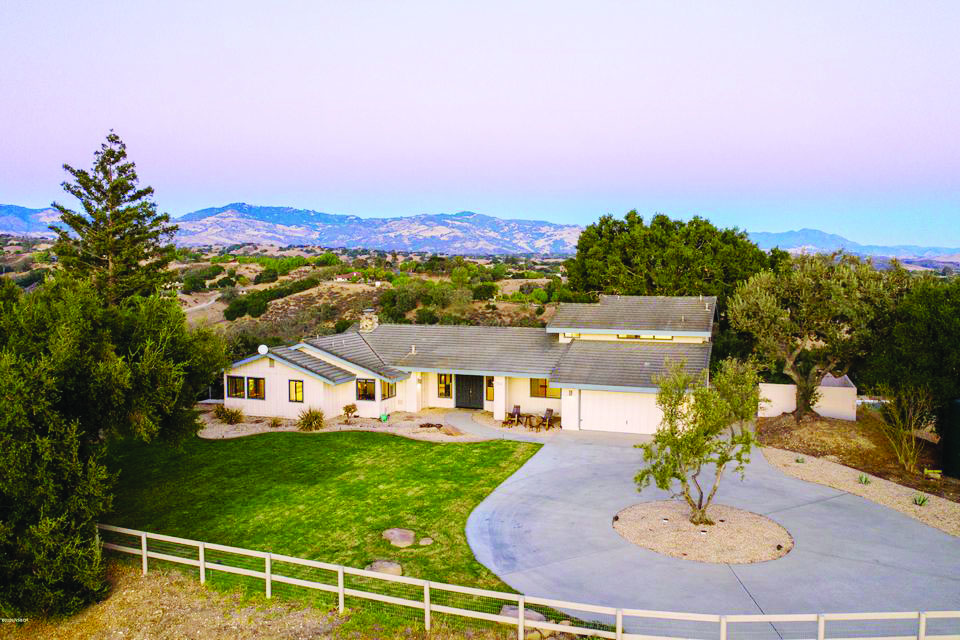 Areas of the Santa Ynez Valley — which includes Santa Ynez, Los Olivos, Solvang, and Buellton — saw the sale of 170 homes, condos, and PUDs in the first half of the year, ranging in price from a 2/2 condo in downtown Solvang for $300,000 to a $7.7 million estate on 18 acres in Santa Ynez. In 2020, there were 114 sales in the same time frame. 
Like the rest of the county, and in most areas of the nation, homes are selling much more quickly than in years past. This year, the average number of days on the market was 52, compared to 113 days last year. Many of the buyers in the Valley are migrating from Santa Barbara and Goleta, where the increase in median sales price has priced many entry level buyers out of the market. We are also seeing Los Angeles and Bay Area buyers, seeking refuge on large ranches and estates, both for primary and secondary residences.
We've seen a strong turnover in condos in the Valley, including at Vineyard Village, Juliette Walk, Mission Oaks, and in several other, smaller HOAs. Twenty-one condos in the Valley have sold this year, ranging in price from $300,000 to $825,000. Last year at this time we had 16 sales of condos by the mid-year mark. We've seen investors flocking to the Valley's condo developments, as the rental vacancy rate is at less than .5%. Because of this, and the increased rental prices, there are many properties that offer investors a solid return.
The market in the Valley has shown a slight cool down in the last few weeks, with listing agents reporting fewer offers and longer days on market for new listings. This could very well be buyer fatigue at play; many buyers are getting frustrated with being outbid in the Valley and beyond, and have decided to pause their home search. That being said, properties that are priced accurately are moving quickly.
Notable 93108 Listings
Despite a lack of inventory in Montecito — there are just 54 properties currently available — there are still a few gems out there. Here are a handful of picks in multiple price points. 
1050 Fairway Road
The only property currently listed in Montecito under $1 million, this one-bedroom El Montecito Verde condo is on the top floor so it boasts vaulted ceilings and great views of the mountains. It's a perfect place to land for those looking for an affordable spot in Montecito; it's within close proximity to Butterfly Beach, the Music Academy, Coast Village Road, and Santa Barbara's East Beach. The property features a sparkling pool for residents.
Listed for $879,000 by Thomas Schultheis of Berkshire Hathaway.
107 Olive Mill 
The only condo still available at the newly-built Villas at Olive Mill on the corner of Olive Mill Road and Coast Village Road, this two-bedroom, three-bath unit has been finished with high-end appliances, flooring, and fixtures, and is just steps away from the bustling Coast Village Road eateries and shops. With over 2,900 square feet, this luxury condo is a rarity in Montecito, and is located in a gated, exclusive development with a private garage.
Listed for $3.7 million by Eric Haskell of The Agency.
513 Crocker Sperry Drive
Behind the gates of Birnam Wood is a contemporary home designed by renowned architect Jack Warner. This single-level, four-bedroom, five-bathroom home is filled with light from the expansive glass windows and doors, which showcase views of the garden and distant mountains. A recent renovation by Dreams & Designs added the latest luxury finishes and enhanced the large, open floor plan. Noted landscape architect Isabel Greene designed the gardens using a classic blend of exotic and drought resistant Mediterranean plantings. The spacious, light-filled primary suite enjoys mountain views, a bathroom with steam shower, bubbler tub, and heated marble floors. The floor plan is flexible and can accommodate family members, office space, or caretaker quarters.
Listed for $5,795,000 by Nancy Kogevinas of Berkshire Hathaway.
440 Woodley Road
Nestled privately in Montecito's coveted Pepper Hill enclave, this sophisticated single-level home is a chic blend of quality and design. An extensive recent renovation offers a fully functional open floor plan flowing effortlessly from room to room and out onto the scenic terraces and charming manicured gardens. A luxurious primary suite provides tranquil seclusion with its exquisitely re-envisioned private bath.
The home boasts a gourmet kitchen and light-filled dining and great room, which all enjoy panoramic vistas of the property's enchanting landscaping. This property sits on over an acre of well-manicured grounds.
Listed for $6.5 million listed by Dan Encell of Berkshire Hathaway.
985 Park Lane
Tucked quietly within the heart of Montecito, a French Mediterranean-style estate is on the market, boasting five bedrooms, eight bathrooms, and a full guest house. The 20-acre property showcases panoramic ocean, island, mountain, and coastline views, and has an infinity edge pool and spa, outdoor shower, multiple patios, built-in firepit, bocce court, meandering pathways, private well for landscaping, and more.
The spacious and bright residence incorporates designer finishes throughout, and features include an immaculate main floor primary suite with a large walk-in closet, luxurious en-suite dual baths and romantic ocean views, four lavish guest suites, centrally located bar, multiple fireplaces, formal and informal dining spaces, a superior chef's kitchen, versatile media room, and a four-car garage.
Listed for $12,875,000 by Cristal Clarke of Berkshire Hathaway.
You might also be interested in...