Juniper Moves to Coast Village Road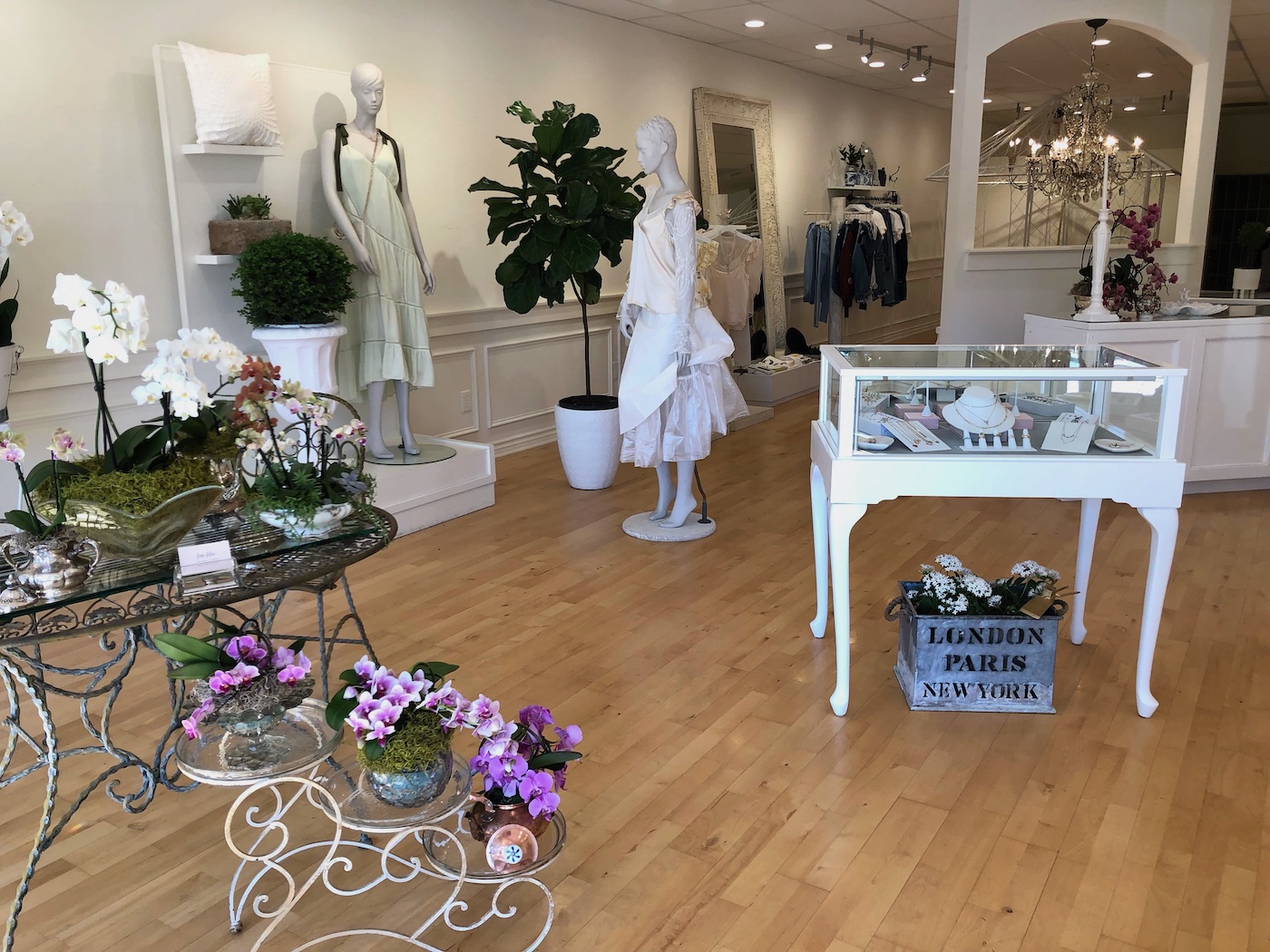 Upper Village clothing and accessory boutique Juniper has moved to the Lower Village, next to Sakana in Coast Village Walk. Owner Marie Ferris, who originally hails from the East Coast, moved to Montecito in 2017 to open the store after operating a successful boutique in Del Mar for more than 16 years.
Ferris's well-known Del Mar shop, Matti D, was named after her kids (Matti and Danielle), and became a leading Southern California boutique, known for sophisticated style, careful curation, unique offerings, and personal styling services. Ferris sold the shop in 2016 before deciding to open Juniper in Montecito's San Ysidro Village.
Juniper offers one-of-a-kind jewelry, designer handbags and belts, and contemporary clothing including dresses, denim, leather jackets, woven silk blouses, luxury tees, sweaters, and special event outfits. "I'm a big believer that fashion should express your personality," Ferris said, adding that she loves to share the harmony, passion, and balance of fashion with people to help make them feel good. "I consider our style soft and romantic, yet always with an edge," she said.
Juniper caters to all ages, and Ferris says her clientele appreciates her ability to mix laid back, California style with the edgy, hip styles of New York. Many customers who have shopped in European boutiques are styled by Ferris, as she says she goes above and beyond and offers the unexpected. The shop is curated to offer clothing that is not found elsewhere in Montecito, that Ferris feels will be a good fit for her clients. The lines are sourced both domestically and from Europe.
In addition to clothing and accessory sales and styling services, Ferris is also showcasing vintage home décor as well as fresh cut floral arrangements, including succulents and orchid arrangements by Fiori Felici.
Juniper is located in the space formerly occupied by Antoinette, which closed last November after 44 years in business.
For more information about Juniper, visit 1046 Coast Village Road Suite J.
You might also be interested in...