How to Experience Montecito Like a True Local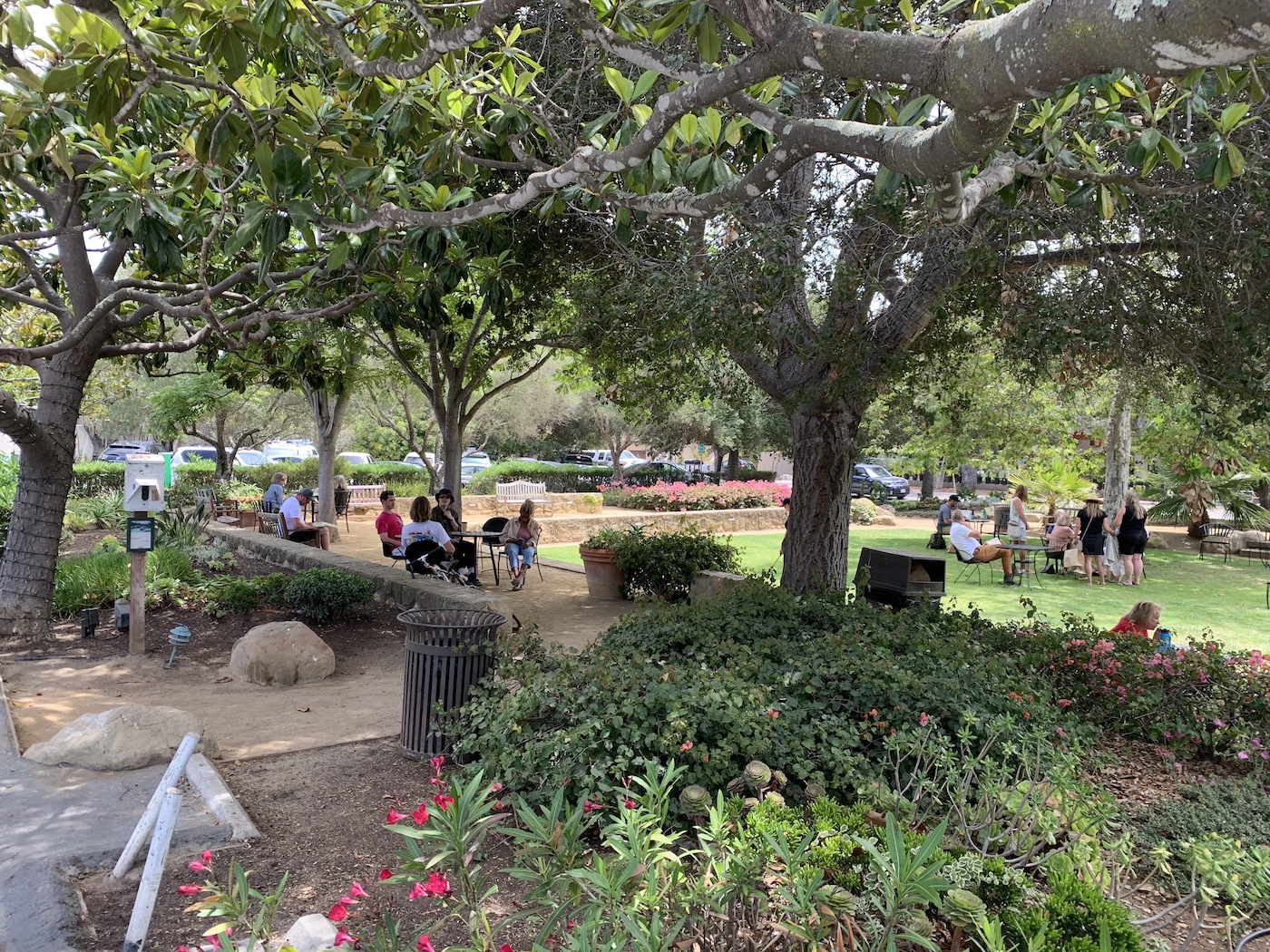 If you recently moved into the neighborhood and you want to fit right in, these few tips should assist in the transition from city slicker to Montecitan. 
Despite almost a half-century of living here under my belt – and summer forays in my youth with my best friend whose grandparents had a second home in Santa Barbara — I am still considered a quasi-local. I do know these highways and byways within our little piece of paradise by heart and I could drive them in my sleep. Still, there are always new discoveries to be made. If you want to act like, think like, and be like a local, here's a few starters for spending your day incognito. Any real "old timers" please feel free to write to our editor and chime in with your favorites.
Oh, and a few basic rules:
1. We don't honk at other drivers or pedestrians unless it's a matter of life or death or a friendly "tap" like honk to someone we know.
2. We walk our doggies at Butterfly and Summerland beaches and ride our horses and hike on Montecito trails with easements generously offered by Montecito landowners.
3. We give time and money to many causes and support myriad nonprofits, including the special ones in our own backyard like Casa del Herrero and the late Madame Ganna Walska's magical, magnificent gardens and Lotusland estate — which recently held its annual fundraiser.
A Day in the Life of a Local
If we were to give you some advice — and we are — here's how we'd break down our day in Montecito:
Good Morning, Montecito!
Begin your day on the patio of Pierre Lafond with coffee and a scone. This is the place to people watch, linger, meet friends old and new and strike up conversations with willing participants. You never know who you might bump into. My friend John Edward Heaton met a nice couple – a jazz musician named Kyle Eastwood and his wife who invited him to visit in Paris. When he googled them later, turns out the bass player was Clint's son. If you want a full-on breakfast, just pop across the street to the Montecito Coffee Shop, next to the pharmacy. It doesn't get any more local than this place.
Upper Village Shopping and Dining
There are plenty of places frequented by locals for al fresco lunch in Montecito's Upper Village. Pane e Vino (love the branzino) and sister restaurant Via Vai (great pizzas and salads) are longtime favorites. If you prefer to picnic, grab a sandwich to go (I get the "half on a whole") from the second-generation sandwich shop, Montecito Gourmet by Village Cheese + Wine, and picnic in the little park by Pierre's.
Locals support local businesses, including the wonderful Tecolote Book Shop, where Mary Sheldon and Penny McCall have the best taste in books and can order anything on your list from luscious coffee table tomes to bedside fiction, mysteries, or nonfiction. The Montecito Library is also definitely a locals "in" spot. Locals are well read — and well informed.
Davis + Taft's Leanne Baker has been selling terrific antiques and fine art in the same spot for 30 years next door to Pane e Vino. She has a great eye and was way ahead of the curve on mid-century furnishing popularity. I hadn't been in for some time and was delighted to see that the shop has expanded into the space next door. If you're into antiques, Michael Haskell (there's even a beach named after him from his youthful surfing days) is one of the most reputable antique dealers around and is incredibly knowledgeable about Spanish Colonial and Native American artifacts and jewelry. Around the corner and tucked away in a spot known to those in the know, the Carty twins, Annie and Edward, are the traditionalist antique dealers in town — and have owned and run Carty + Carty Antiques for decades. This pair also knows where all the bodies are buried!
In case you're wondering, no one has seen Prince Harry or Meghan in the Upper Village, despite the paparazzi with their long lenses hoping for a sighting. Or if they have, they ain't talking.
For the Kids and Kids at Heart
Sweet tooth gotcha for those afternoon slumps? Mosey down to Rori's Artisanal Creamery in the Montecito Country Mart. There's also an outpost in Carpinteria where their factory is based. Kids happy hour from 3 to 5 pm daily is "buy one cone, get one free for a child." If you join the Birthday Club and register your birthday, you'll even get an email coupon for a free birthday scoop that's good for 30 days.
And, yes, Meghan Markle has been spotted shopping in the Montecito Country Mart with her bodyguard in tow — pre-birth of their second child.
End of the Day
Sunrise, sunset. The Biltmore wall is the place to savor Mother Nature at her finest. The stone wall has been a place for young and old alike to watch the sunset, local surfers, and stroll the beach at day's end. The "rail" is a "faux" stone wall intended to look like the original stone masonry wall that was there in the 1930s.
Montecito Nightlife
Cocktails anyone? Some like to frequent the Miramar Bar and reminisce about the "good old days" around the piano bar at the Olive Mill Bistro. Lots of regulars frequent Lucky's bar. The Nugget on Monday nights in Summerland is where old Montecito gather to eat burgers, the best fries in town, and strong cocktails.
In the summer, we have the Music Academy of the West for concerts and master classes at the Miraflores campus.
Most locals prefer to savor dinners with friends or throw cocktail parties at home or splurge on dinner at the San Ysidro Ranch where it's hard to beat the atmosphere in the lovely summer patio with twinkling lights and live flamenco guitar greeting guests. I've heard that Tuesdays are "locals' night," but I don't have firsthand knowledge of that. Yet. Will keep you posted.
If you really want to act like a local properly, buy a copy of Erin Graffy's tome Society Ladies How to Santa Barbara available from her website. The Santa Barbara native has nailed all the tricks of our town and how to fit right in just like a chameleon to a tee.
You might also be interested in...