'Spectacular Showcase': Lotusland Gala a Show of Luxury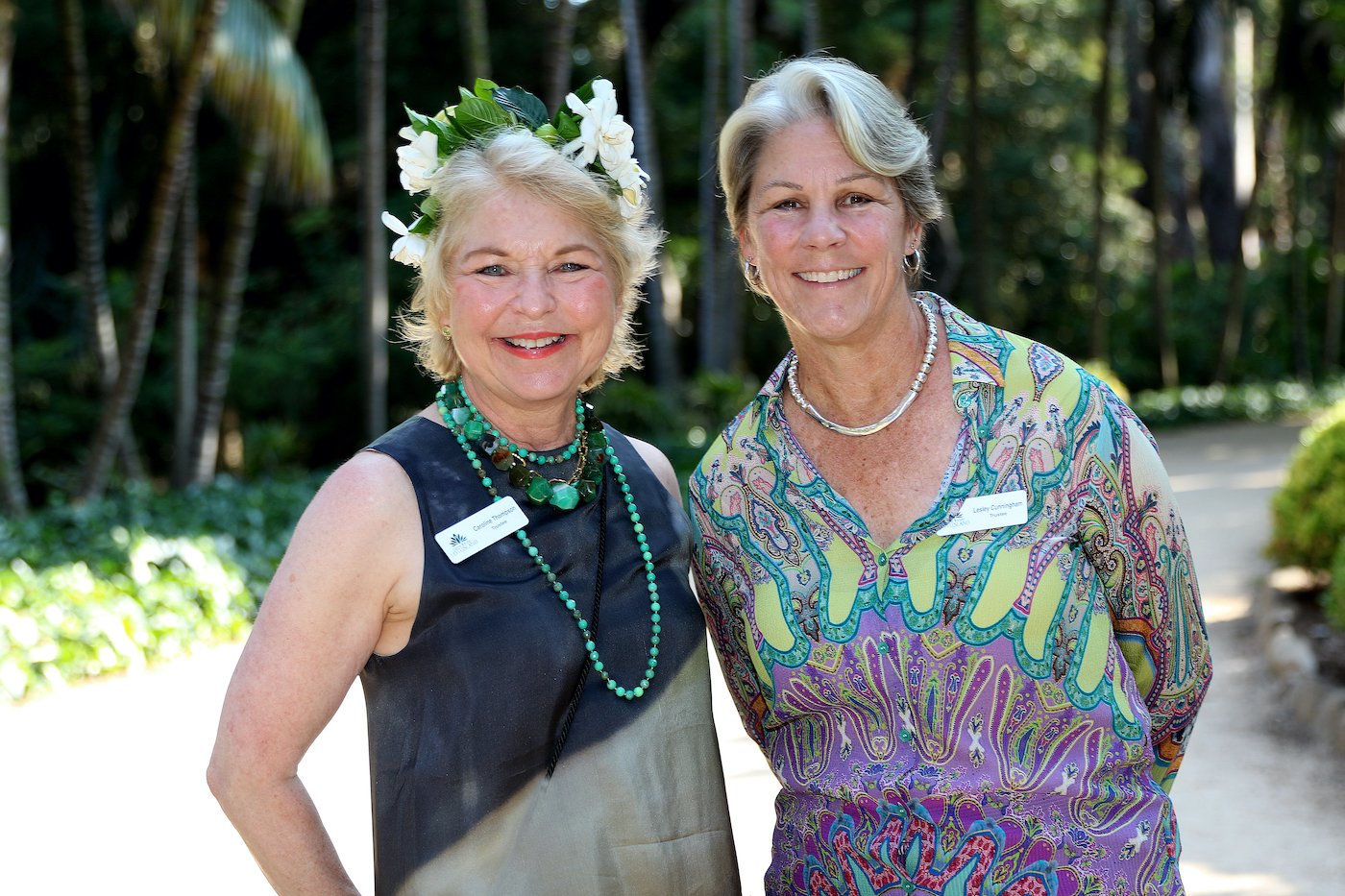 Millions of dollars' worth of exotic horsepower was on display when Lotusland, the 37-acre paradise founded by the late Polish opera singer Ganna Walska, hosted its 26th annual gala, raising nearly $500,000.
The botanical bash, co-chaired by interior designer Caroline Thompson and David Jones, chair emerita Belle Hahn, and honorary chair Hania Tallmadge, had a decidedly split personality with the popular event being made into two separate beanos — an afternoon with wine, colorful bar concoctions, and eclectic comestibles, for 250 guests; and a glamorous dinner dotted around the luxuriant gardens with tablescape vignettes for a similar number.
The floral fête, dubbed Petal to the Metal, whose main sponsor was the Armand Hammer Foundation, featured 31 exquisite private collectible 1940-1980s cars from top Italian manufacturers, including Ferrari, Lamborghini, Fiat, Lancia, and Alfa Romeo, all as polished as their owners and curated by Lotusland volunteers Ron Hein, Paul Hageman, and Andrew Tymkiw.
The masterpiece motors were exhibited on the sprawling estate's Great Lawn as well as in front of the former Walska mansion, set against dramatic art installations by Los Angeles-based muralist Chris Wyrick, and sculptural forms by Neal Feay and metal fabricator Alex Rasmussen.
"The entire event was a spectacular showcase, representing the best of Italian classic automobile design and fine art, set in one of the world's most beautiful gardens," gushed co-chair Caroline, owner of Cabana Home.
Among the floral flock checking out the unique Montecito location were executive director Rebecca Anderson, Thomas Rollerson, Dana Newquist, Sam Tyler, Connie Pearcy, Chuck and Margarita Lande, George Leis, Monte Wilson, Gregory Dahlen, Bruce Heavin and Lynda Weinman, and Keith and Mary Hudson.
A blooming nice time was had by all.
You might also be interested in...