Former Cate School Teacher, Under Investigation for Sexual Misconduct Here, is Arrested in Colorado for Alleged Sexual Assault
Cate School's former director of vocal music, who was jettisoned by the school in 2020 amid allegations of sexual misconduct, was arrested on charges of felony sexual assault at a private school in Boulder, Colorado, on July 29, 2021.
Da'Jon Tyrik James, 27, was taken into custody by the Boulder County Sheriff's Office after four female students from the ages of 17-19 came forward to authorities, indicating that James had touched them sexually, with incidents beginning in January 2021 at Dawson School during school hours, according to the students.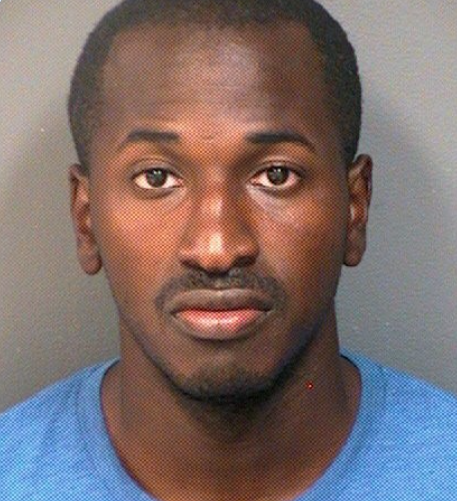 The Santa Barbara County Sheriff's Office confirmed to the Montecito Journal that James, also a former dorm parent at Cate, is the same man currently under investigation for potential sexual assault on the Carpinteria campus.
Specifics of the James investigation in Santa Barbara County have yet to be clarified, although it does stem from a mandatory reporting that the Sheriff's Office received on April 1, 2021. According to the Sheriff's Office, on June 24, 2021, the SBCSO Criminal Investigations Bureau and investigators from the District Attorney's Office served search warrants at the Cate School campus.
"Detectives have identified several sexual assault survivors in this case who are both current and former students of Cate School," the Sheriff's Office said.
In Boulder, James faces two felony counts of sexual assault on a child by a person in a position of trust and one count of unlawful sexual contact.
According to the Boulder County Sheriff's Office, "four female students disclosed they were subjected to inappropriate language, sexually explicit imagery, prolonged hugging, fondling, inappropriate complementing, and inappropriate kissing on their foreheads."
It is unclear whether Dawson School executed on a reference check prior to the hiring of James, either with Cate or any prior employers.
Dawson School told the Montecito Journal it was "unable to comment."
While not acknowledging if it had a direct conversation with Dawson School, Cate School did offer to the Montecito Journal that any inquiring would-be employer was made aware of the accusations against James.
"In the case under investigation by the Santa Barbara Sheriff's Office involving Da'Jon James, all school protocols were followed in his hiring and with respect to his termination six months later on March 3, 2020," said Avani Shah, Cate's director of marketing and communications. "His behavior was reported by the school to Child Welfare Services, and the Head of School and Assistant Head informed would-be inquiring employers of Mr. James' termination and the reasons for it."
Cate School had addressed James' dismissal, although had not named the teacher. Head of School Ben Williams sent the following note to families of incoming freshmen and new students:
"And finally, we are cooperating with an investigation by local law enforcement into alleged sexual misconduct by a former employee, who worked at Cate School for six months, and whose employment was terminated in February of 2020. Cate School had also alerted Child Protective Services to potential inappropriate conduct by the employee last year. Per the request of the Sheriff's Department, we are not sharing the suspect's name in order to protect the integrity of the pending criminal investigation. While this doesn't directly pertain to you or your children, we figured you should know."
According to the Fall 2019 edition of the Cate Bulletin, James joined "the Cate community as the new Director of Vocal Music and a High House/Lido dorm parent. The East Coast native received a Bachelor of Arts in Music and Psychology from Syracuse University, during which time he directed musicals, performed in operas, and conducted various music ensembles.
"He moved to Los Angeles to further his studies and completed a Masters in Choral Music from the University of Southern California. No stranger to keeping busy, while in Los Angeles, Da'Jon conducted choirs, guest lectured at colleges, was a private vocal instructor and worked with various bands and commercial artists in studios in Burbank and Irvine."
According to Shah, James went through a rigorous vetting process in order to land the job at Cate.
"Our policies at Cate around hiring are clear and comprehensive. Every potential Cate employee is thoroughly interviewed, reference checked, and must submit to a full background check, including fingerprinting, before being hired," Shah said. "The school does not deviate from or abbreviate that process under any circumstances. An employee who does not meet school standards and is terminated receives no letter of recommendation or reference from the school. Law enforcement and/or Child Welfare Services is notified in accordance with our reporting responsibilities."
James was being held at Boulder County Jail.
The Santa Barbara County Sheriff's Office is asking anyone that has information related to the Da'Jon Tyrik James investigation to reach out to Detective Sergeant Mark Valencia at (805) 681-4150.
You might also be interested in...