Countywide Contest Recognizes Beautiful, Water Efficient Gardens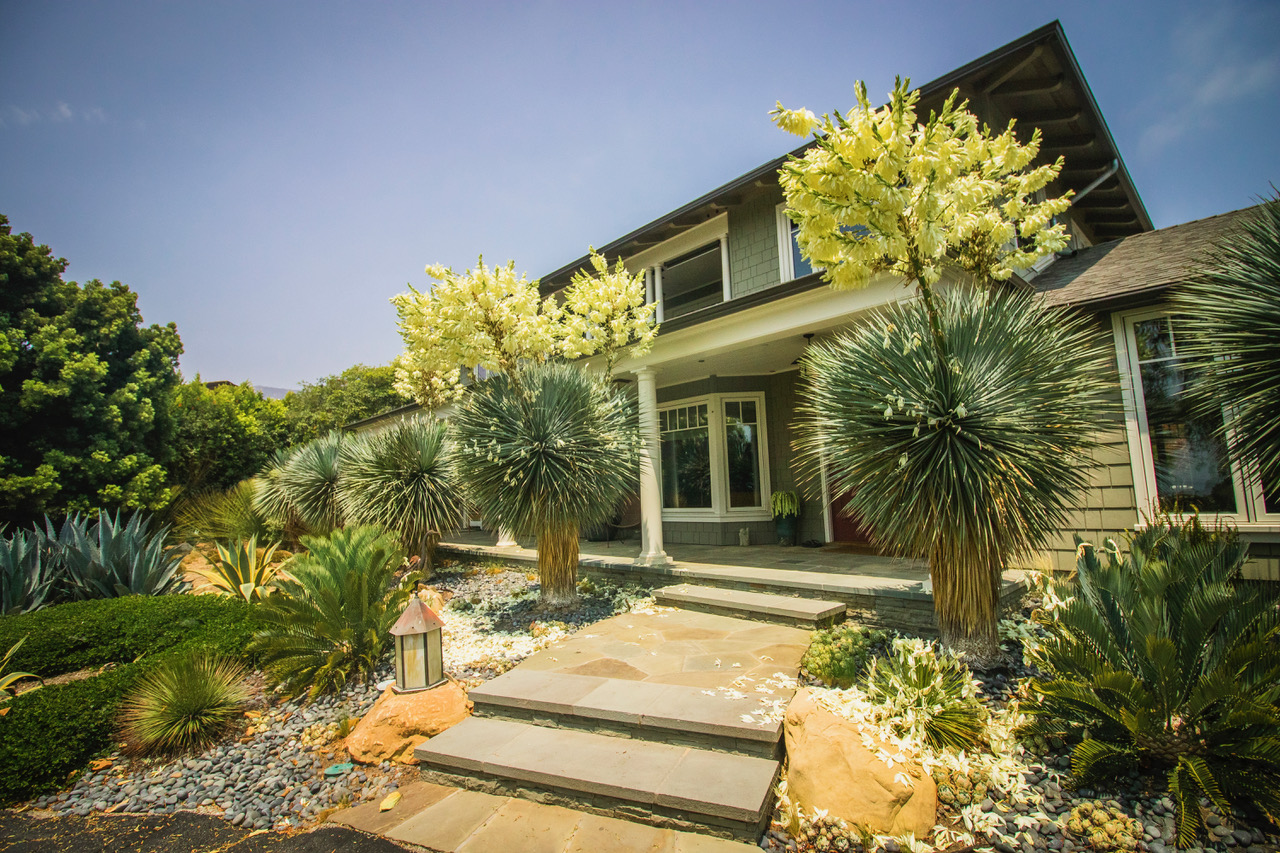 The 2021 WaterWise Garden Recognition Contest recognizes beautiful, water-efficient residential gardens throughout Santa Barbara County. The Santa Barbara County Water Agency and participating local water providers encouraged residents to apply for the contest and enter into the running for an agency award and the countywide grand prize. A winner from each of the participating water provider's service areas received an engraved sandstone sign to display in their gardens.
This year's winners from Montecito Water District were Susan and Howard Silver of Summerland. The Silvers relocated from New Jersey into their Summerland home in 2012, and set to work redesigning both home and yard. With the help of their landscaper, they removed the brush that made up much of the yard, revitalized the fruit trees, and added drought tolerant plants to create a beautiful garden that would be appropriate for our semi-arid climate. They credit the success of the transformation to their landscape contractor, as well as advice from Mike Clark, Water Conservation Specialist of Montecito Water District, who helped educate the Silvers on water-wise practices. The yard is watered by a drip irrigation system, with occasional hand watering for the fruit trees. Howard says he enjoys being able to eat home-grown fruit from the trees as well as walking through the garden each morning, when he takes photos of the flowers and sends them to friends around the country.
The winning gardens displayed a wide variety of themes, plant palettes, and high-efficiency irrigation methods. These home gardens demonstrate that water-wise gardens can be lush and colorful, attract wildlife, and are low maintenance. Many winners replaced their original lawns and now enjoy the added benefit of a lower water bill. The WaterWise Garden Recognition Contest is a timely way to recognize residents who are doing their part to be water-wise while maintaining an aesthetic garden.
 Residents throughout Santa Barbara County can visit www.WaterWiseSB.org to learn about the Garden Contest winners and information on water-wise gardening, efficient irrigation, DIY videos, and more.
You might also be interested in...