Trash Treated Like Treasure by Local Brothers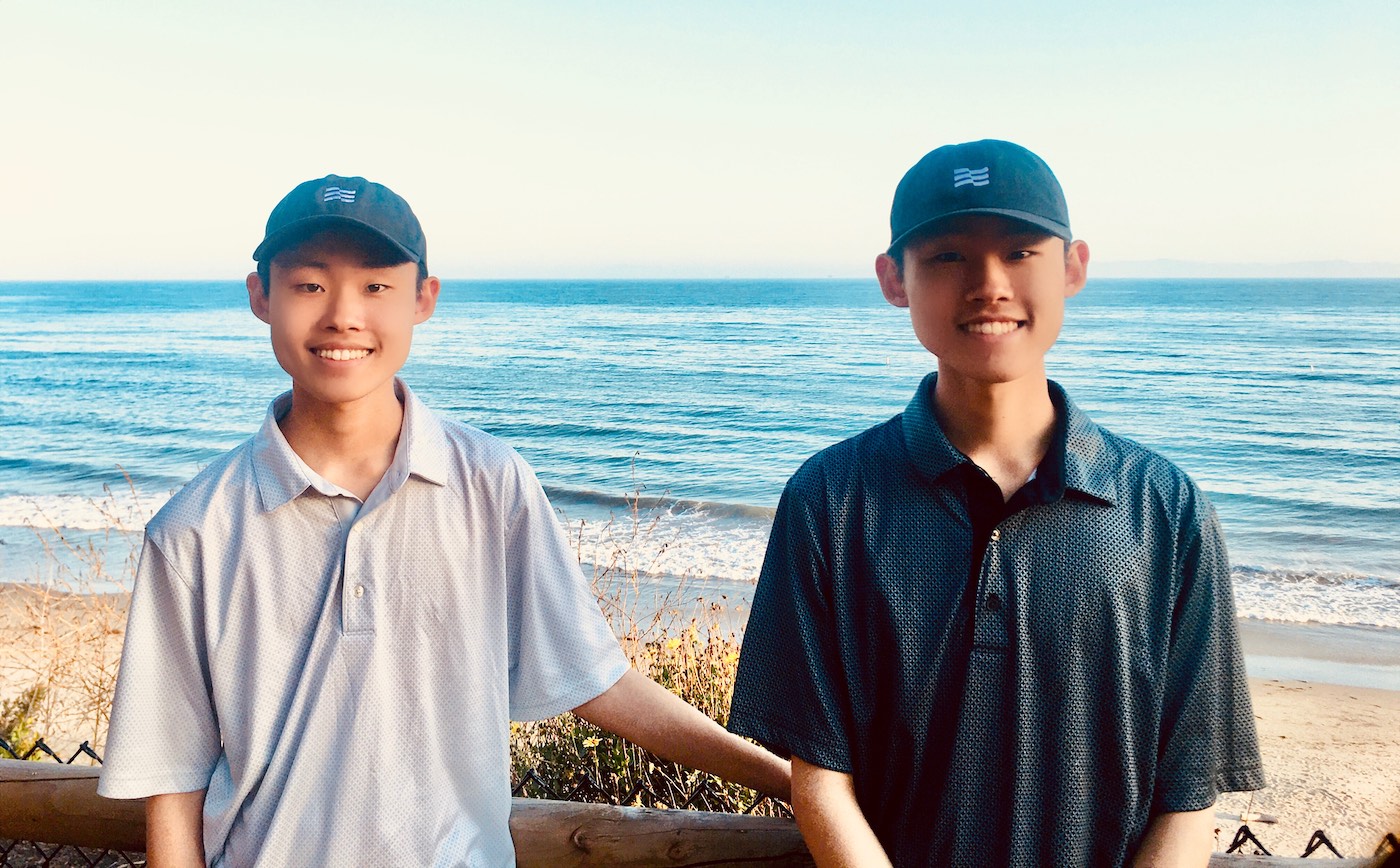 Today, local superheroes pick up 600 pounds of trash — and how!
Sixteen-year-old brothers Ramon and Noah Wang are quickly becoming known in local circles for their tremendous cleanup efforts. The pair have dedicated their summer to keeping Santa Barbara green, and we couldn't ask for better representatives as they prepare to step out into the wider world for college. This week, Ramon and Noah were kind enough to take a break from their litter-busting to stop by the column and tell us about their passions for reducing local pollution and their ambitions for the future.
Dear Montecito,
We are Ramon and Noah Wang. As rising seniors of Santa Barbara High School, both of us have a passion to create a positive difference in this community. Over the past 47 days, we have dedicated hundreds of hours to collect more than 600 pounds of trash — whether it be from neighborhoods, trails, or beaches. We joined the efforts of hundreds of other volunteers from the Channelkeeper's Watershed Brigade, a local nonprofit organization with a pledge to limit pollution at its source and began our project on June 7, 2021.
We were born here in Santa Barbara as fraternal twins. For a short period of our childhood, we have also lived in Shenzhen, China. Our family moved back to America because of certain concerns and have been here since. In elementary school, we were taught about the three Rs: "reduce, reuse, and recycle." We were lucky enough to have teachers that emphasized environmentalism in their teachings.
We continue to hold these values throughout high school, but we also enjoy branching out to other interests. We became involved with the Computer Science Academy, the high school band, and found enjoyment in arts like calligraphy and cartography. No matter what we become involved in, we always strive to do our best in the field.
Many people ask us why we pick up trash. Since environmental issues have always been in the background of our lives, we now wish to directly contribute and help the Earth. Plus, it's fun.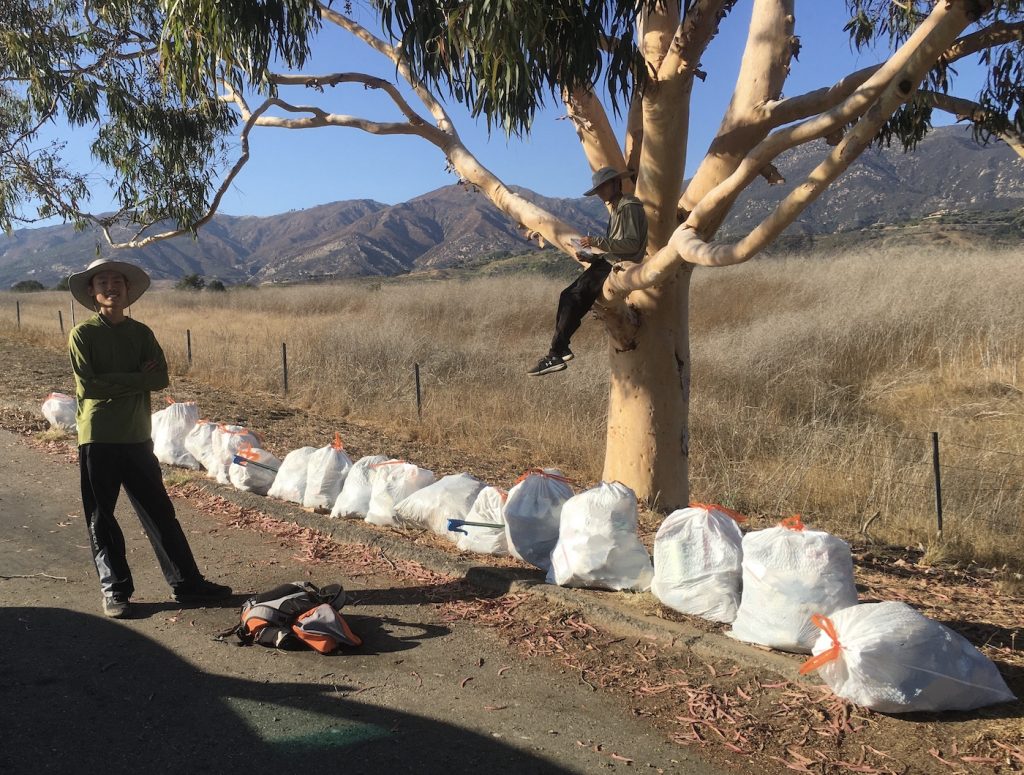 We get to see amazing views, talk to warmhearted people, and become more independent in our lives. Our favorite locations with the best sights are Inspiration Point, the Toro Ridge Trail overlooking Carpinteria, and the Coronado Butterfly Preserve in Goleta. In addition, we meet a lot of interesting people. For example, at Rincon Beach, we saw paragliders giving us encouragement from the skies. Also, we have received many kind donations from many people, who we are very grateful for.
Miramar Beach took four days to clean. We would arrive there in the early morning — around 9:30 am each day — and trek alongside a railroad path for a half-mile to enter the beach. Upon arriving, we went to a trash hotspot that we had scouted a day before. It was an area behind a seawall that contained trash composed of beer bottles, party cups, and an assortment of other colorful items. In some places, it was a few inches deep. As we were working, a few locals passing by told us how the area was the location of a major cleanup more than a year ago. We realized that the pollution problem could only be solved through larger efforts by the community, as that is the only way to "limit pollution at its source."
When we were finished, we faced the problem of having to haul 36 heavy bags back to the entrance. Fortunately, we received aid from a group of college students partying at the beach, so it took only a few hours to transport the trash to the nearest dump. All efforts, no matter how small, are meaningful in the endeavor to help the Earth.
We plan on continuing our project throughout this summer, and well into the future. We hope that many people also consider joining our efforts so that substantial changes can be made for our Earth.
Best wishes,
Ramon and Noah
Did you grow up in Montecito? I'd love to hear from you at stellajanepierce@gmail.com!
You might also be interested in...