The Culture of Cate? How Multiple Investigations into School are Revealing Decades of Potential Abuses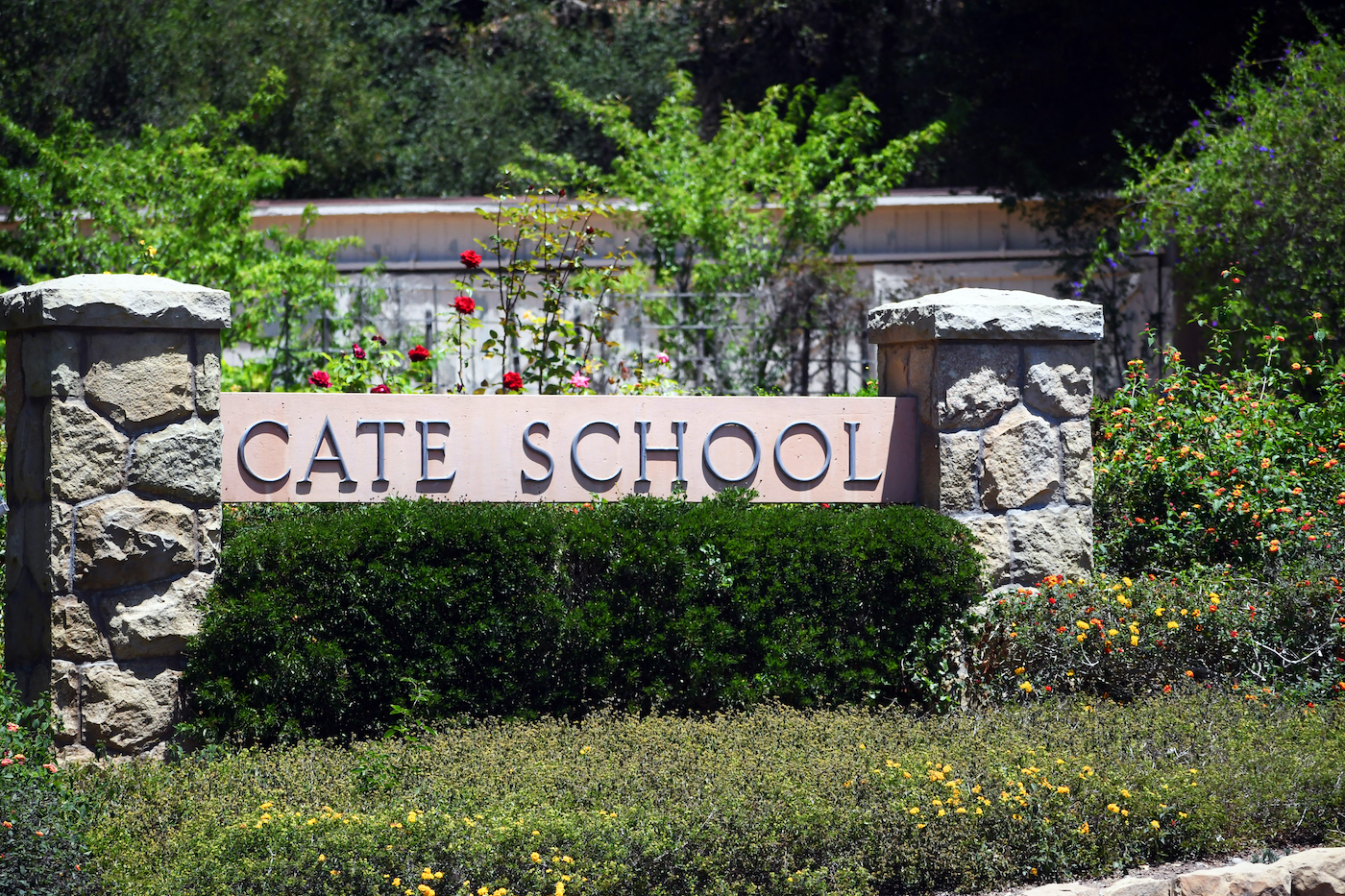 Wendy Ward Hoffer kept her secret for nearly 35 years, recently revealing she was sexually abused by a faculty member during her sophomore and junior years at Carpinteria's Cate School (1984-86), describing herself as a 15-year-old torn between trying to win the support of her teacher and the ongoing fear of what would happen if she said, "No."
Hoffer's revelation is a primary reason the Cate School finds itself mired in two external investigations that are focused on alleged incidences of sexual harassment and abuse — both short- and long-term — while also facing accusations of a decades-long aversion to tackling an on-campus culture that has reportedly tolerated misogyny, grooming, homophobia and racism, ultimately offering limited transparency in addressing these claims.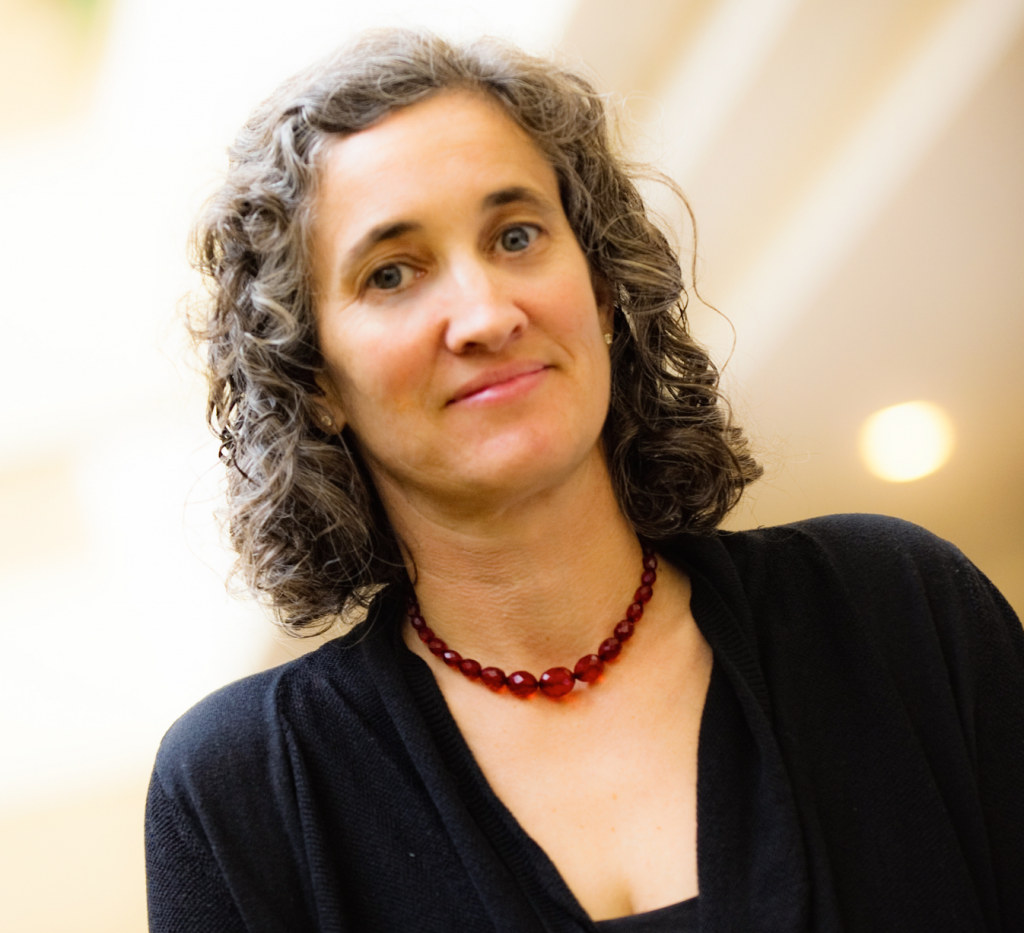 And while the Santa Barbara County Sheriff's Department investigates one former faculty member for alleged crimes that occurred in the 2019-2020 school year, incidents involving other victims stepping forward with little if any institutional support extend back as far as the 1980s, shortly after the Cate School shifted from all-boys to a well-respected co-ed institution.
Cate, a boarding school of 270 students from 20 countries, isn't alone in facing serious sexual misconduct allegations along the South Coast, following in the recent footsteps of Ojai's Thacher School, which recently publicly released an explosive 91-page report that revealed multiple faculty members harassing and abusing students. And these issues aren't exclusive to private boarding schools such as Cate and Thacher, they also reached Santa Barbara High's MAD Academy in the 2018-19 school year, when the academy's director was forced out amid reports of parties and get-togethers with students at his private residence.
"Abuse never happens in a vacuum," said Eric MacLeish, a well-known attorney that represented hundreds of sexual abuse victims in Boston's Catholic priest sexual abuse scandal, as well as hundreds more at East Coast boarding schools. He currently represents one Cate sexual abuse survivor, while indicating more may be on the way.
"It's always the result of institutional failures, the failures of bad leadership, and bad culture."
Oddly, the voices extending from Cate's campus are not those of the administration, nor the school's extensive list of trustees. Unlike Thacher, where transparency was offered freely, Cate's Head of School Ben Williams has had minimal communication with staff, faculty, parents and alumni, simply stating the school is under investigation, but little more in the way of details.
The third-party, school-wide investigation by the Oppenheimer Investigations Group (OIG) — an outfit based out of Berkeley, California, that has drawn criticism from those calling for the thorough exploration into the school, due to its inexperience in boarding school cases — was due in June 2021, but neither party has indicated that it has been delivered. There has also been no public communication from either OIG, or the school, that an extension on that deadline was requested or granted. According to Hoffer, OIG is still investigating, as one of her friends was contacted on July 20.
Both Williams and Amy Oppenheimer, the managing partner with OIG, declined to entertain questions for this story, with Oppenheimer offering, "it would be inappropriate for me to discuss an ongoing investigation, even to answer questions about process."
Williams did release a "Community Accountability Update" on July 3 that said, "once the investigation is complete, we will share a detailed summary of the investigators' factual and unbiased findings." He also addressed incoming students and parents with a communication, which stated:
"And finally, we are cooperating with an investigation by local law enforcement into alleged sexual misconduct by a former employee, who worked at Cate School for six months, and whose employment was terminated in February of 2020. Cate School had also alerted Child Protective Services to potential inappropriate conduct by the employee last year. Per the request of the Sheriff's Department, we are not sharing the suspect's name in order to protect the integrity of the pending criminal investigation. While this doesn't directly pertain to you or your children, we figured you should know."
The timing of when the Sheriff's investigation will conclude is a question with various answers, depending on whom is asked.
According to an email obtained by the Montecito Journal, a Cate trustee said that "we are the ones who reported him – they are following through on that reporting a year late."
The Sheriff's Department says that the mandatory reporting happened on April 1, 2021.
The Sheriff's Department says that the investigation and the potential charges levied have no end date due to the unpredictable nature of when potential victims might step forward.
This has all created a cloud of secrecy and confusion surrounding the process for both investigations, creating more angst from those deeply impacted by the outcome — and they are increasingly willing to bring their stories forward in hopes that it can inspire change, as well as action, at Cate.
'These stories span generations'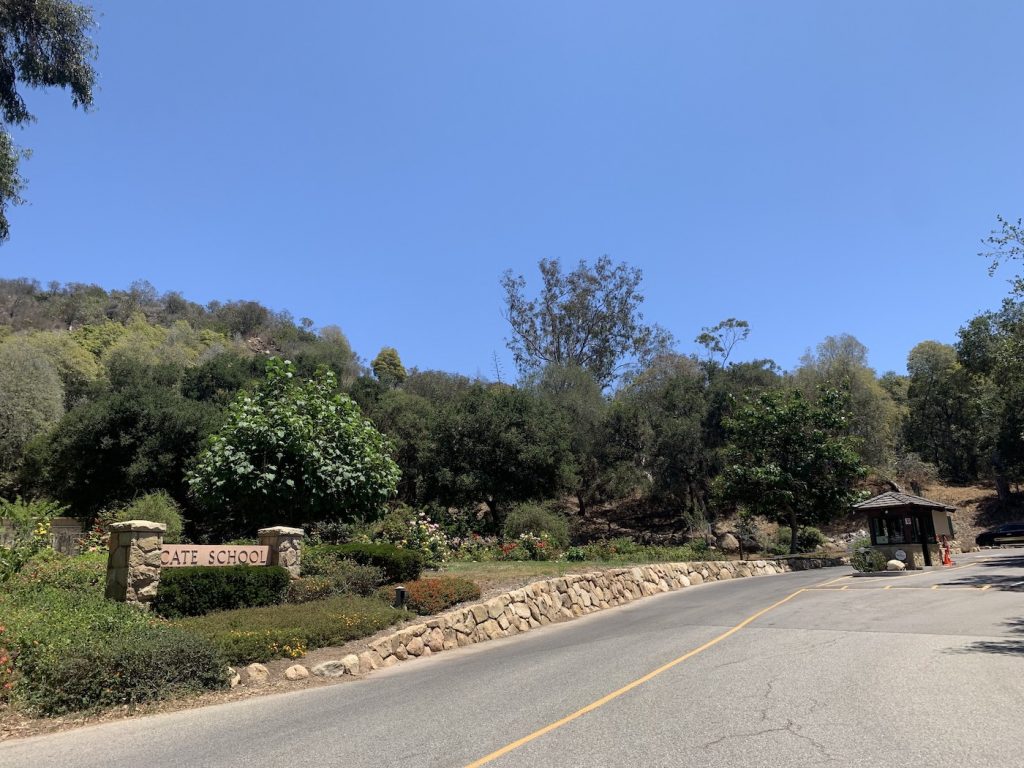 For Wendy Ward Hoffer, her sexual abuse wasn't an isolated incident, it was ongoing "grooming" — defined as "the action by a pedophile of preparing a child for a meeting, with the intention of committing a sexual offense."
Her letter to Cate came in October 2019, addressed to Ben Williams, the head of school. She described the abuse in detail, prompting a visit from Williams to Denver, where they met at a museum.
According to Hoffer, Williams told her that in his more than two decades at Cate, no one else had ever stepped forward with such serious allegations — other than an alum accusing a faculty member of kissing her.
"He acted as though mine was a one-in-a-million case," Hoffer said in a note she sent to Cate's board of trustees on July 15, exclusively obtained by the Montecito Journal.
That was hard to believe for Hoffer, who told Williams that an investigation into the school should occur, much like those done at boarding schools across the country, from the East Coast to Marlborough in Los Angeles.
That didn't happen.
By December 2019, Hoffer made a claim against Cate, utilizing California Assembly Bill 218, which temporarily lifts the statute of limitations for all civil claims by sexual abuse survivors.
The claim was amicably resolved.
As part of that claim, Hoffer's attorney, Eric MacLeish, requested that Cate pay for Hoffer's therapy costs while the claim was in process — standard practice in situations such as these, including at Thacher — but the school denied the request. In her letter to the trustees, Hoffer explained that Williams had all the evidence at his fingertips in the form of nearly 500 pages of love letters from her perpetrator.
For Hoffer, there is still unfinished business. She claims that there is a current Cate faculty member that was privy to her abuse but stood idly by.
In her July 15 letter to the trustees, Hoffer said that she had told Williams that the faculty member "hosted my abuser (who had left the faculty) in his on-campus apartment providing frequent access to me during my junior year, and on two occasions was in his own bedroom with me and the perpetrator during sexual activity."
She has several photos of the three of them together from her junior year.
The faculty member is still employed by Cate and lives on campus.
"From the time I came forward, I longed to know that Cate is a safe place now," Hoffer said. "Ben (Williams) repeatedly assured me that I need not worry myself about current students, that he had things well managed."
But, instead, Hoffer says she has become a sounding board for several individuals that experienced the same plight as she did, spanning across different decades. Some have gone as far as reaching out for legal advice.
"I learned of students whose reported fears for their own safety were ignored, of teachers who were allowed to lurk on campus long after their sexual abuse of students was discovered, of a faculty member banished in the dark of the night while all of their colleagues were sworn to secrecy on threat of termination, of none of this ever being reported to law enforcement officials or future employers — these stories span generations," Hoffer claimed.
Through the years, Hoffer found a way to compartmentalize the emotional trauma of being abused, even becoming an educator herself.
But in thinking about protecting her teenage daughter in a predatory world, Hoffer couldn't help but think of the current Cate students and whether they were safe on a secluded campus that is well known for what Hoffer called a "boys will be boys" culture.
That's why she chose to speak up and meet with Williams, even though she feels the school is sweeping issues under the proverbial rug.
"As parents, we have an opportunity to keep our kids safe by having open conversations about these kinds of abuses and teaching them how to keep themselves safe," Hoffer said. "In retrospect, at the time that I had my unfortunate experiences, this was just not in the public eye; there was such limited awareness. I think the advantage was with the predators.
"It doesn't need to be that way anymore."
'I got a very bad feeling at that time'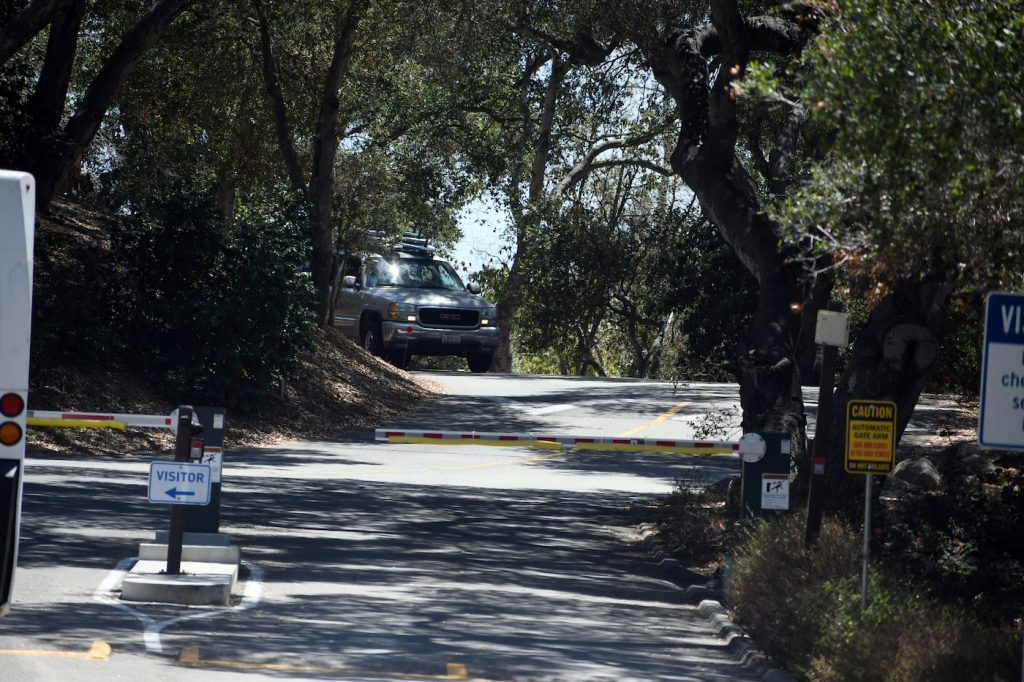 While investigations can validate rumors and provide potential closure or the start of the healing process for victims, it is the campus culture at Cate that both alumni and current students are more focused on.
"What was done, must be rectified. What will be done, we still need to define that," said Kristen Kittscher, a Cate student from 1987-1989.
Kittscher admittedly was inspired by her time at Cate, blissfully unaware of what was happening around her — even though she says rumors ran rampant about inappropriate behavior among the faculty. She ignored them, chalking them up to just teenagers exaggerating details or making things up.
She left Cate and finished her boarding school experience at Choate Rosemary Hall — the latter eventually the subject of an investigation that showcased years of sexual abuse at the school.
"Every random rumor that I had heard when I was at (Choate) was confirmed in the report, and honestly, sometimes much worse than I thought," said Kittscher, a longtime teacher and now an author of mysteries.
This changed Kittscher's perspective about Cate.
"Maybe I shouldn't have ignored all those rumors," she later admitted.
So, in 2017, she took to Facebook, where she tagged Cate School in a post about school investigations and how they can create change.
According to Kittscher, this post wasn't meant to point a finger.
But a short while later, she had a voicemail from Charlotte Brownlee, Cate's Assistant Head of School for External Affairs. According to Kittscher, Brownlee called to inquire about any rumors that Kittscher had heard over the years.
While Kittscher says she was uncomfortable discussing rumors, she was curious if the school had ever done an investigation into rumors of sexual misconduct, something Brownlee told her had been unnecessary since no one had ever come forward.
When Kittscher pressed on a rumor about a teacher being removed in the early 2010s due to sexual harassment, Brownlee acknowledged this, according to Kittscher.
"So, on one hand, at the beginning of the call, there was no one ever coming forward, and then by the end of the call, someone had, and it was resolved 'to everyone's satisfaction,'" Kittscher said. "So, I got a very bad feeling at that time."
In a post-conversation email to Brownlee on April 19, 2017, obtained by the Montecito Journal, Kittscher would again urge the school to do a third-party investigation, indicating that it would take such an action to help victims step forward — despite Brownlee's claim that there had been no reported issues of sexual abuse or harassment.
"The much likelier scenario — the one we see playing out at many boarding schools — is that there are more victims and that, due to past mishandling, some abusers might still be working with children and teens," Kittscher told Brownlee.
She received confirmation of the email she had sent with a simple message. "I will stay in touch and keep you updated on future actions," Brownlee wrote.
She never heard from Brownlee again.
'I wasn't the one that did something wrong'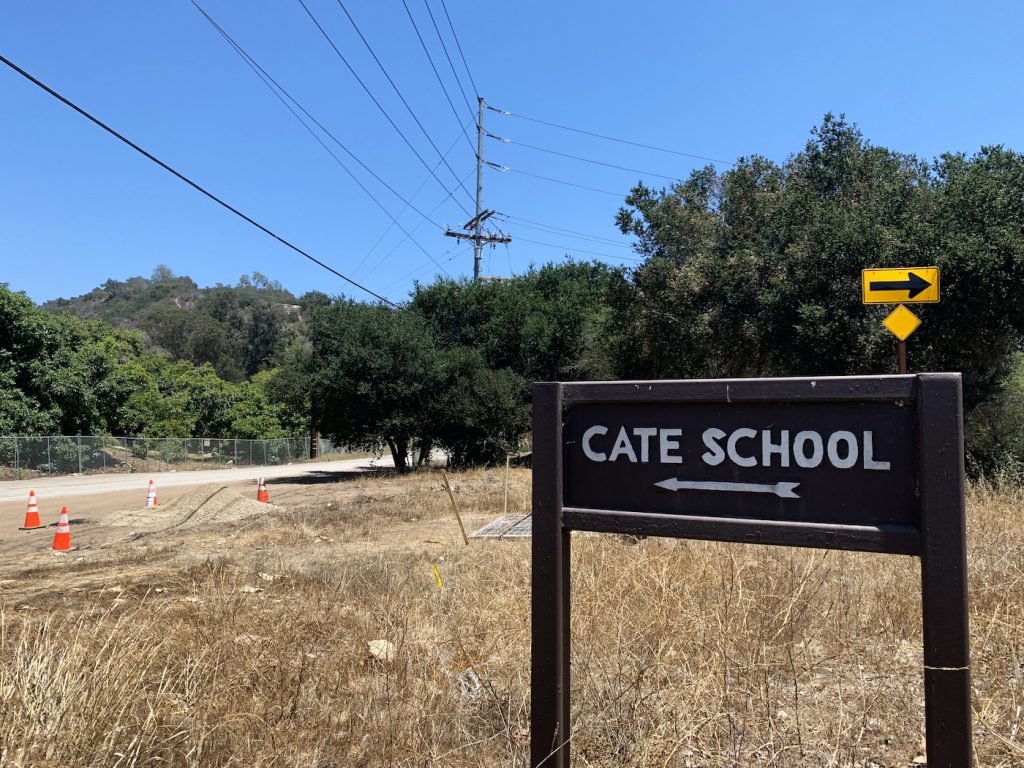 In June, a group of students and alumni started an Instagram account named "@MeTooCate," inspired by the release of Thacher's extensive report, allowing Cate survivors to anonymously share the sexual harassment, misconduct, and abuse they've experienced.
One of those was a Cate freshman — whose identity is being withheld due to her being a minor — and her claim of peer-on-peer sexual harassment she endured toward the end of the 2020-21 school year.
She says that a boy a year ahead of her at Cate — but more than two years older by age — took an interest in her and the two engaged in a "friendly" relationship.
The friendship took a dramatic turn when she says she was told by a classmate that the boy had shared a topless picture of her with his roommates.
She claims she did not consent to the photo, which, by law, is a form of child pornography.
Despite the shock, she says that she still didn't want "to ruin his life," leaving her unsure of her next step until she connected with a crisis counselor that was onsite due to a death on campus. She decided to share her experience and the counselor was mandated by law to report the potential sexual harassment, with Child Protective Services contacted, although no case was pursued to date.
As for the school's internal investigation, she says she was interviewed, as were the boys' roommates and alleged perpetrator — the latter multiple times. She told the school about the photo in question, and says that the roommates did as well.
According to the school's sexual harassment policy, the option of convening the school's Discipline Committee could occur, with a formal complaint. According to the alleged victim, the boy did not face the committee.
Instead, an examination by the school's Sexual Harassment Information and Resource Team (SHIRT) was launched, leading to the boy being sent home early — roughly 10 days before the end of the school year.
As of July 20, the school had decided the boy would be allowed to return to campus, meaning he would not be expelled for disseminating the photo, with the potential for the two to be back at school together in the fall. He even sent an apology letter to the alleged victim.
The case is under further review, with SHIRT interviewing the alleged victim again on July 19, where she divulged more details.
She could have avoided the new questioning, with her parents offering the option of leaving Cate. But that's not something she is willing to consider.
"Why should I not chase my dream when I wasn't the one that did something wrong?" she said.
'Boys will be boys'
While returning students will undoubtedly be impacted by the dual ongoing investigations, Asa Sam,chosen by her classmates to be the 2021 Commencement student speaker, feels optimistically that change could be afoot, even if built upon alleged misgivings.
In her outspoken commencement speech on June 6, Sam took on misogyny, racism, and sexual harassment at Cate, while dressed in female-mandated white. Unlike past commencement addresses at Cate, a recording of Sam's speech is not available on YouTube or the school's website, though the latter says it is "coming soon." The 2018 and 2019 Commencement proceedings are readily available.
Sam, the vice president of her senior class, says she felt it was her duty to leave the school better than she entered it.Believing heavily in advocacy, Sam spoke passionately about an article that ran in the school's newspaper this spring penned by fellow senior Ella Klaerner called "The Widespread Issue of Misogyny at Cate."
According to Sam, as a Black student, her observations were not based on her personal experience because "women of color weren't ever really selected by the majority of the men there." She instead says she was reacting to what she refers to as an "inappropriate" response by fellow students who posted derogatory and sexist memes in an attempt to discredit Klaerner's experience.
"It's not fair for somebody else to have to fight these people who are telling her that what she's saying is wrong," Sam told the Montecito Journal.
In Klaerner's article, she opines on feeling like boys at Cate must approve of her feelings before they are taken seriously. After she posted about this on Instagram, she was flooded with comments by other females who had experienced the same thing.
"Most importantly, I talked about how many girls are affected by the language used to demean them; from slut-shaming to fabricated stories, we're continuously degraded by many boys at Cate School, yet we act like it's normal. We accept — on some fundamental level — that 'boys will be boys,'" Klaerner wrote.
Sam saw a lot of these feelings play out while attending Women's Forum on campus, where she heard girls tell stories about the same boys cyclically sexually harassing them. But Sam also saw a lack of action coming from the group discussions.
"I appreciate people talking about their problems and bonding over that, but if we're not going to talk about solutions, then it's not really progressive," said Sam, also indicating that many cases taken to the administration fell flat due to the "he said, she said" dichotomy.
Sam did offer a solution, urging the school to utilize "seminar periods" for freshmen and sophomores as an opportunity to teach students what constitutes sexual harassment, as well as further education on racism (she claims it is "rampant," but "hidden well") and tackling "homophobia" on campus.
"Acceptance of difference is not a strength of Cate," Sam said. "But it can be, and I hope it will be."
'Take public responsibility'
Cate's next steps are now inherently impacted by Thacher's decision to release its findings in the 91-page report, one that named a handful of teachers and unveiled years worth of sexual misconduct that spanned from teachers to coaches.
The investigation executed by Munger, Tolles & Olson LLP of Los Angeles has garnered attention for its transparency, leaving questions about its contents instead of its investigative process.
This has also thrust the Oppenheimer Investigations Group (OIG) into the spotlight, with both Wendy Ward Hoffer and Eric MacLeish publicly questioning why one of their recommended firms that have handled high-profile cases countrywide weren't utilized.
Hoffer told the school's trustees in her July 15 letter that it took eight months for OIG to reach out to her, despite being one of the first to indicate that she had been abused while on campus.
"When I asked (the representative) why there was such a delay, she stated that she was trying to be very thorough and that she had been instructed to seek only 'new information,' indicating that since the school was already aware of my experience, it need not be included in her report," Hoffer wrote.
According to Hoffer, OIG also indicated they did not know who would receive the report upon completion, or if it would be made public. Meanwhile, Hoffer says she also connected with Amy Oppenheimer, who could not confirm if Cate had turned over any prior "internal investigations."
Hoffer says this left her wondering if speaking out will be for naught and that campus safety isn't a top priority, which she relayed in her July 15 note to the trustees.
"None of this suggests that Cate is serious about [its] duty to investigate, take public responsibility and make amends for past student sexual abuse at the hands of your faculty."
You might also be interested in...