A Network of Art and Tech at CATLab's Art | Tech Nights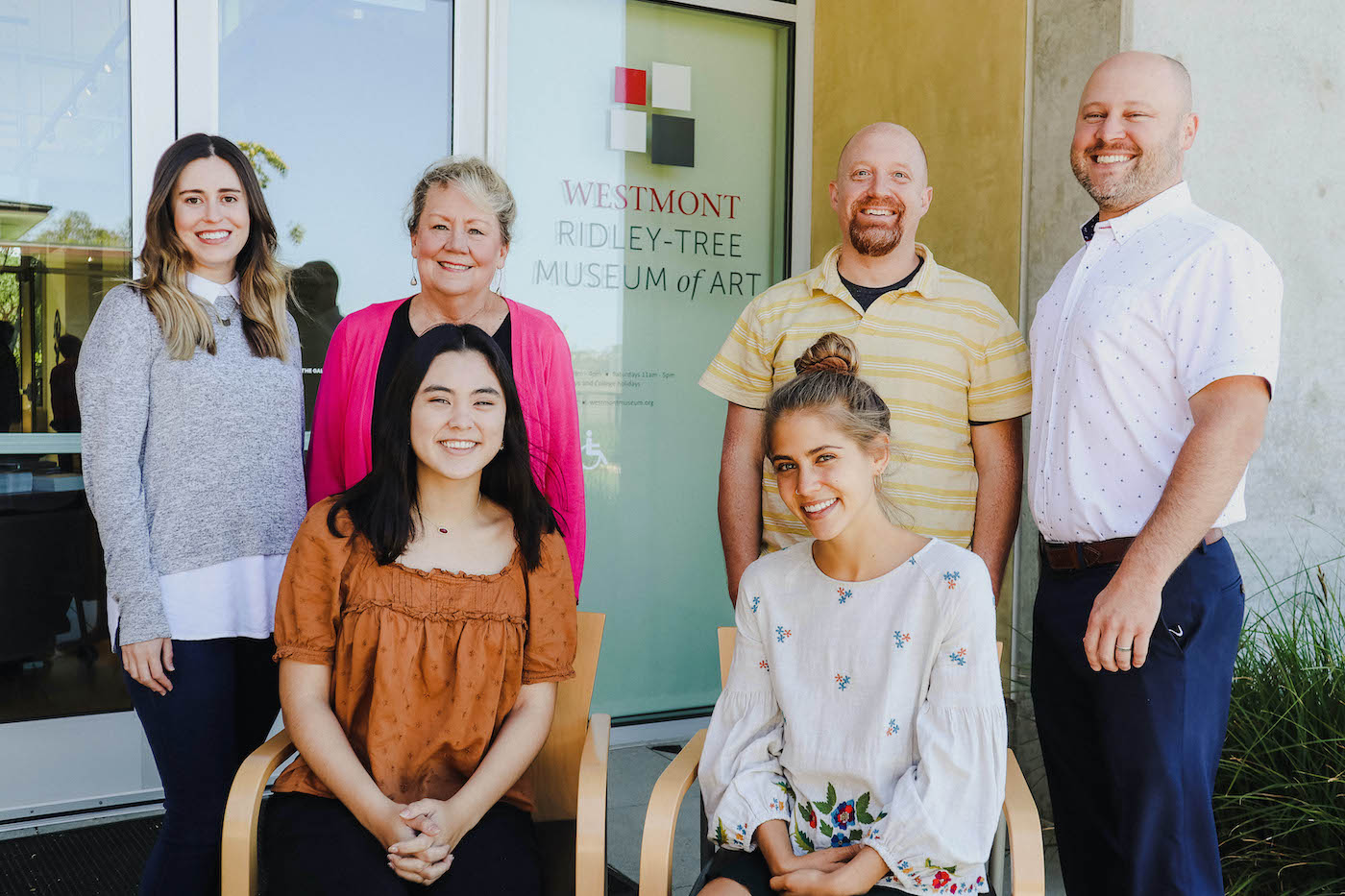 There is a technical process inherent in both art and business. While these two industries may seem at odds, innovative tech companies and businesses will be run with an artistic flair, and successful artists often understand the business side of their process. With their upcoming weekly Art | Tech Nights (July 22 – August 12), the CATLab and Ridley-Tree Museum of Art from Westmont College hope to expand on this dialogue and connect the art and tech communities.
The CATLab is a student-driven program centered around bringing creative solutions to business and tech, both on and off campus. Zak Landrum, director of CRM and data services at Westmont College, describes it as "a professional development program that trains business systems and marketing professionals."
The CATLab brings together more technical subjects like computer science and data analytics and incorporates them into real world problems within the worlds of business and marketing. Their team has helped build the Westmont student portal and other tech infrastructure for the campus. Since first opening four years ago, the CATLab has hosted an annual tech conference. In the past these have been more straightforward tech-centric discussions. With the obvious restrictions on travel and public gatherings now in place, the CATLab wanted to introduce something more local and community oriented. 
The CATLab has an art angle embedded in it with a creative team of about eight students focused on sharing the story of the program with a magazine, videos, and social media posts. This is the first year that they are introducing an art component to the tech event, hoping to bring together these two communities that have similarities yet don't often interact. This idea grew organically from a project CATLab has been collaborating on with the Ridley-Tree Museum of Art. CATLab has been helping the museum digitize their collection and make it searchable online. As they worked together the two organizations began to bond and discuss how to expand on this year's tech event.
"Out of the technology came the relationship and co-vision for making something that could be open to the whole community," Zak said.
"We wanted to bring that tech focus in conversation with another discipline, keeping with Westmont's liberal arts tradition."
Each evening will be a blend of a social mixer and tech talk with a guest tech professional discussing the art and creativity that goes into business and tech development. A featured artist will then explain their process and the technical details of their work.
"By bringing these two different communities together we hope to open a creative space for new ideas to emerge," Zak said.
The weekly events will take place from 5:30 pm to 7:15 pm and include 20-minute talks by the two featured speakers alongside some networking, a photo booth, and live music.
The first Art | Tech Night will be held July 22 at the Santa Barbara Center for Art, Science, & Technology (SBCAST), which naturally lends itself to this evening of art and tech. The first tech speaker is Jim Semick, co-founder of the Santa Barbara-based product management software company ProductPlan, and who also helped build and launch GoToMeeting and AppFolio. Inga Guzyte is the highlighted artist that night. She will discuss the intricate process that goes into making her vibrant artworks with meaningful feminine messages from recycled skateboard graphics. On July 29, the event will also be held at SBCAST and will feature the insights from Software as a Service (SaaS) specialist Kathy Chill and a discussion around the stunningly realistic works from internationally renowned artist and Westmont alum Robin Eley. The following talks (August 5 and 12) will be held at the Community Arts Workshop (CAW) and the full set of speakers will be announced soon on the event website.
Visit westmont.edu/art-tech-nights for more details and to RSVP to one of the events.
You might also be interested in...