Rowe-ing in a New Direction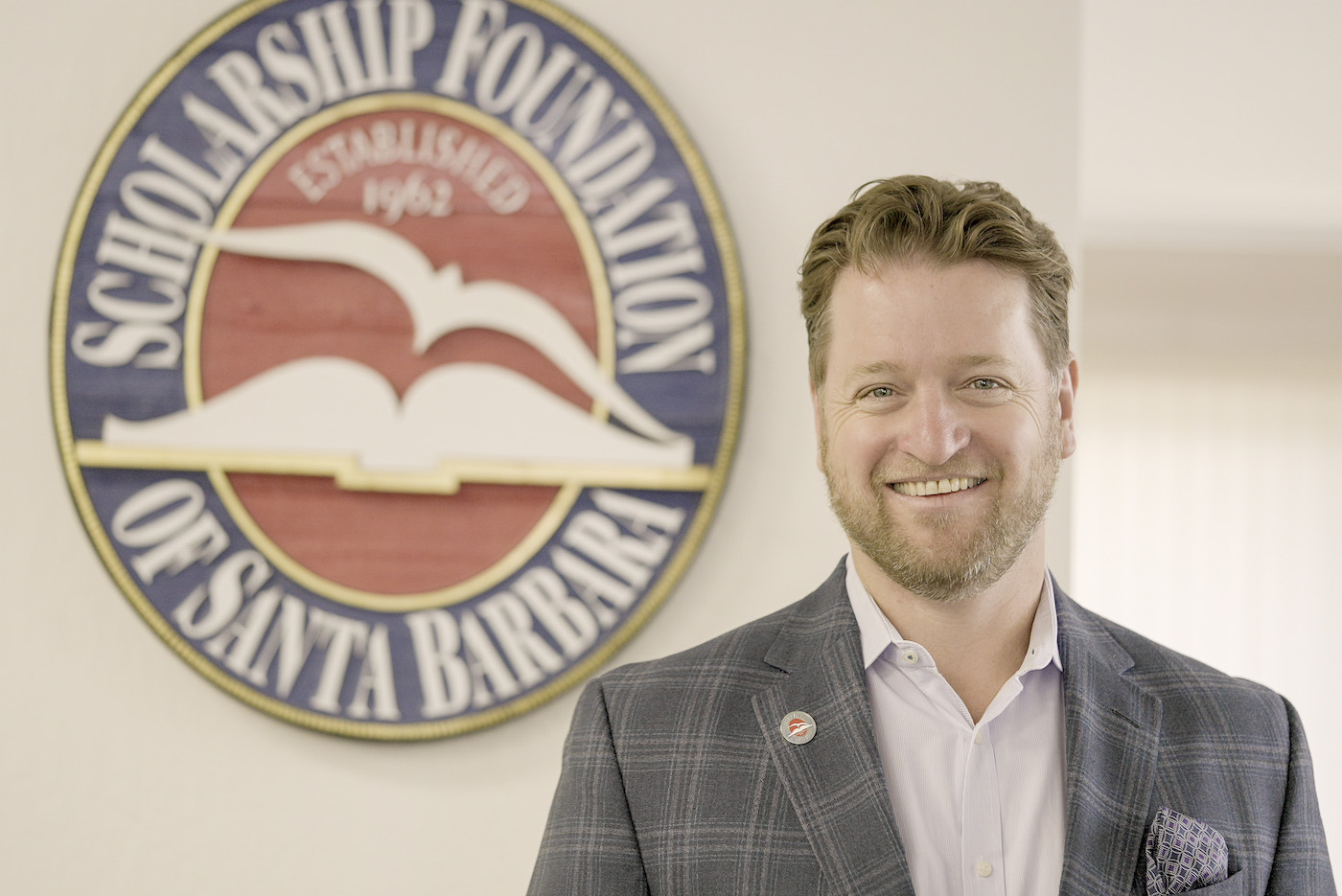 Former attorney turned successful financial management analyst Matt Rowe has been elected chair of the Scholarship Foundation of Santa Barbara.
A native of Melbourne, Australia, Rowe, who began his two-year term last week, earned a law degree at the city's Monash University and later immigrated to New York, where he transitioned from law into wealth management.
A resident of our Eden by the Beach for 13 years, he joined the local office of financial services giant Raymond James last year.
Five years ago, he became a foundation board member, and serves on the board of the Santa Barbara Family YMCA, where he was board chair, the Santa Barbara Foundation and the Sansum Diabetes Research Institute.
In 2019, he was awarded the Golden Triangle of Distinguished Service Award by the Channel Islands YMCA.
Rowe succeeds Christie Glanville, who will remain on the board. She will also join the foundation's past presidents council.
Someone Call The Police
Musician and composer Stewart Copeland, 69, a former band member of The Police, is our rarefied enclave's latest celebrity resident.
He just splashed out $4.75 million for a 1928 Spanish-style three-bedroom, three-bathroom estate, Casita de Mariposa, near Butterfly Beach, which was marketed as a 2,367-square-foot fixer-upper.
The Police, which included singer Sting, released five albums and sold more than 100 million records worldwide. The group's last album, Synchronicity, reached the top spot of the Billboard 200 charts.
Sightings
Warbler Katy Perry in Prague while fiancé Orlando Bloom films his Carnival Row series…. Modern Family actor Jesse Tyler Ferguson noshing at the Honor Bar… Singer Beyoncé shopping at the Paseo Nuevo
Pip! Pip! Be safe and get vaccinated.
You might also be interested in...