Raab Writing Fellows Develop Writing Skills as a Form of Personal Discovery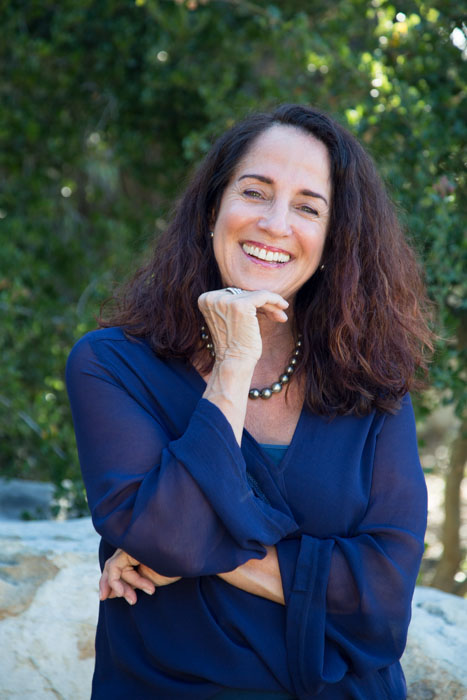 Writing is oftentimes a multidisciplinary creative process, combining the mechanics of English with one's understanding of the subject matter. Since 2017, the Raab Writing Fellows Program at UCSB has been giving students the opportunity to express their range of interests and explore the multidisciplinary skills that writing requires.
Supported by author and educator Diana Raab, each year brings together a group of about 20 students in a year-long seminar where they work together and independently on their individual writing projects. The program provides them with a $750 stipend and connects students with a mentoring professor that can help guide their process.
This year the program consisted of 20 students with the writing fellows and participating professors recently meeting on Zoom to present and share the range of projects produced this year. The evening was led by Ljiljana Coklin, Raab Writing Fellows program director, and Diana Raab was in attendance. Throughout the night each student discussed their work, reflections, and all of them included their appreciation and gratitude for the opportunity and experience.
While last year's presentations had to be held digitally, the program this year was hosted remotely, with students never meeting in person. Besides this obvious change, there were several other improvements made to the program, including the first intern program with seven editing and three media interns helping the students with their work.
One of the most notable changes this year was the introduction of four different groups. Although their subjects were greatly varied, these groups of four to six students were working in similar writing forms and could problem solve and learn from one another.
The Academic Writing group incorporated the practices of traditional academic writing: reading research papers, performing interviews, and studying primary sources and archival news articles to draw their own conclusions on a subject. Katherine Swartz and her presentation, "Twenty Years Too Many: The Evolution of Practices and Purposes in the War in Afghanistan," analyzed the historical progression, impact, and effectiveness of the war in Afghanistan.
The Creative Writing group emphasized their role as storytellers, even giving their presentations in a game-like fashion. Each of these projects brought light to different issues through the lens of fiction. Raveen Sivashanker with his novella, "Pilgrims," looks at such issues as social status, language, and disability through a story of an Indian-American man born with a deformed tongue and his journey to India for a medical solution. Sabrina (Wanchen) Li wrote her novella, "Fish Hook without a Barb," about her own experience getting tele-scammed as an international Chinese student.
The Multimedia Group all incorporated writing into broader writing formats like the interactive website "Stories from the Southern Border" by Lance Cortez that examined the 2018 migrant caravan and the conditions and stories along the U.S. Southern border. Gabriela Andrade produced a website and digital zine, "Fieldworker Stories Untold," that investigated and shared the individual stories of fieldworkers and their families.
While many of the projects were inspired from personal experiences and interests, the Personal Writing group's various works were all more intimate reflections, creating works that were influenced by their own lives. Lukas Aeschlimann wrote "Larry-Made," a series of short stories and essays examining the life and loss of his father.
The Raab Writing Fellows program is unique in that it has a multidisciplinary approach and students come from a variety of majors and inspirations. Chloe Le chose to blend her interest in the legal field and social inequality in her research paper, "The Injustice in Justice: Discrimination Against Minority Women in the Legal Field." Many of the projects focused on an intersection of ethnicity and personal history.
Samantha Abajian, a film student, produced "Curling Back to Your Roots: Profiles of Curly Hair Journeys" that was inspired by her own history with curly hair and documents others' stories in a multimedia display of personal statements and photographic portraits. Several of the projects highlighted the discussion around gender and sexuality in our society, including "A New Place," a series of personal essays by Jaymes Johnson that explore his personal history and themes of black, queer, and spiritual identity.
"Screeving Queens: Polari, Performance, and Concealment" by Amelia Rodriguez brought a linguistic perspective to the Polari community, a community of working-class queer men in England. Michelle Politiski wrote "In the Den: Essays on BDSM & Queer Healing" about the restorative process of BDSM and non-monogamy.
One fellow, Mikolaj Godzik, even chose his topic on the environment with "Living in the Anthropocene: The Unforeseen Consequences of Human Actions" seeking to simplify the discussion around environmental changes through visual communication.
Several of the projects centered on the issues of race, ethnicity, and nationality both locally and abroad such as "Race and Racism: Multigenerational Perspectives of an African Immigrant Family in America" by Gabriel Desalegne, or Connie Yoon's "The Model Minority Mirror: Who's Looking Back at You?" that looks at the harmful impact of the "model minority myth" among Asian Americans.
The multidisciplinary approach to the projects means that many of the projects incorporate different writing styles and forms of media. Each year the writing fellows' projects have ranged from traditional writing forms like research papers and essays to broader writing projects including novellas, zines, and websites. Many of the projects were in more familiar formats of writing, such as the series of short stories, "The Language of Dreams," by Preetha Swaminathan, or the novel, An Ocean Apart, by Vivian Walman-Randall, that centered around a female pirate character.
"The Lady Who Came with Me: An Exploration into the Gendered Rhetoric of Immigration" is an investigative research project by Rebecca Bogdanovic. The essay followed the path of her great-grandmother and explored the relationship with a lady she met along her journey to the States, both remaining in contact over their lifetime. Lindsey Gumaer created an interactive video game, "Connected," that explored the "complicated and sometimes dangerous relationship many people have with their smartphones." Nickita Gupta constructed an interactive website, "The American Dream Project," that profiles six different immigrants' stories, as well as detailing her own family history.
The multidisciplinary approach to the projects means that many of the projects incorporate different writing styles and forms of media. Each year the writing fellows' projects have ranged from traditional writing forms like research papers and essays to broader writing projects including novellas, zines, and websites.
As each group presented on Zoom, they shared their reflections on the Raab Writing Fellows program and the experience they had. Although there are always advantages to working in the same room, some discussed the benefits of a digital work environment, mentioning that it made interviews more accessible and groups able to meet more fluidly, not having to coordinate a physical meeting place. This also made it easier for students to participate in online events and present their work, with several projects being accepted to different symposiums and conferences.
Ryan Rising presented one of his poems from his collection, "Prison Traumatic Stress Disorder," at the REEL Loud Films & Art Festival. He ended the evening of Raab Writing Fellows presentations with a moving reading of one of his poems he wrote during his participation in the 2014 hunger strikes at New Folsom State Prison. From intricate investigative papers to impactful personal stories, these diverse range of projects places writing within the realm of multidisciplinary arts that it belongs to.
Visit raabwritingfellows.com to see the students' projects and a series of reflection videos about their process.
You might also be interested in...