Montecito Market Movement and a Few Best Buys to Boot
In pre-COVID times, one could buy a very nice home with 2,000 – 3,000 square feet of living space on a larger lot (over half-acre) or in a prime spot or beach area, for around $2 to $2.5 million. I can point to dozens of closed comps just two years ago, that illustrate how these $3.5 – $3.9 million dollar homes featured here below, might have been listed closer to $2.5 million just before COVID hit. 
But what drove prices up so quickly? Most would say a lack of housing inventory, sprinkled with COVID work from home, and then there is the fact that prior to COVID, Montecito offered a lot for the buck when compared to Beverly Hills, San Francisco, and Malibu for instance. That said, with the 15-30% jump in prices since 2019, Montecito prices are now much more in line with those other luxury, world class destinations — but here you get land and well, you get Montecito.
While this update may not be news for locals who track the market, it is worth discussing, as some stats indicate we may be in a market transition, a moment where available housing for sale in Montecito is increasing (albeit slightly), while homes selling and going into escrow are slowing for the first time in a year or more.
For a quick June wrap-up, we had approximately 23+/- homes close escrow in the Multiple Listing Service (MLS) in June 2021. This is down considerably from last year. Is this slowdown in home sales due to the lack of inventory or is the market finally slowing down? If we keep seeing a few homes in most of the under $10 million price ranges selling each month, that likely indicates a solid market (22+/- or more sales per month).
That said, I'd like to see what the number of sales would be if indeed we had 15 homes in every price range for buyers to choose from like during normal times. Also of note, many homes are still commanding top dollar, but homes that require a remodel are sometimes taking longer to sell in general, especially in the more than $4 million market.
For a quick June wrap-up, we had approximately 23+/- homes close escrow in the Multiple Listing Service (MLS) in June 2021.
This is down considerably from last year.
The COVID buyers rush indeed diminished the available housing inventory in a matter of months, down to just a few listings in each price range. However, since July 1, we have seen several properties hit the market in many price ranges. So, if you have been looking in the $3s (million, that is), here are four for you to consider, all newer to market in the last few weeks and perhaps still on the market by the time you read this.
564 Santa Angela Lane – $3,595,000
This Mediterranean home is nestled above East Valley Road on a cul-de-sac near the Upper Village shops and restaurants and is just blocks to Montecito Union School. The two-story hacienda-style home is situated on approximately half-acre (0.459) and features a great room with large windows and wood floors. There are six bedrooms and four-and-a-half bathrooms, which is a high bed and bath count for a home in the Montecito Union School District priced under $4 million.
There are mountain views from numerous vantage points on the property, which also features colorful landscaping, covered terrace, numerous fruit trees, two-car garage and the yard that offers room for a pool. This home has been under the same ownership since the 1960s and is available now for a new owner to enjoy.
804 Rametto Lane – $3,850,000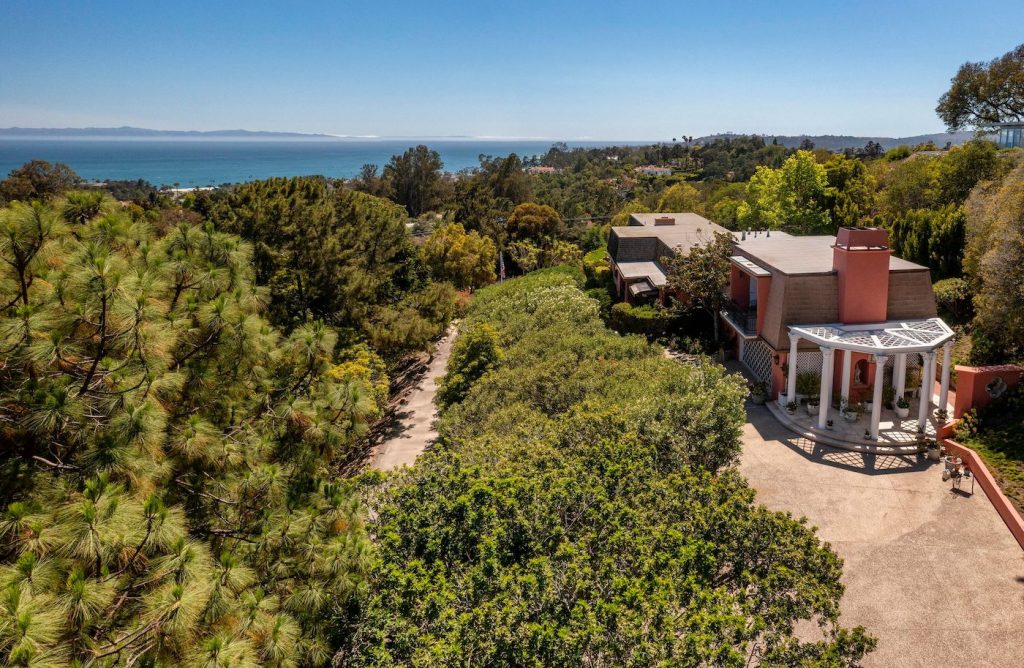 This primarily single-level home features four bedrooms, three-and-a-half bathrooms and showcases ocean and island views from nearly every room. The convenient location above the Montecito Club provides quick access to Montecito's Upper and Lower Villages, the beaches, and to downtown Santa Barbara. 
The residence was designed in the French Regency architectural style with a Mansard roof and designer's portico entrance. An expansive terrace runs the length of the house with a hillside view of the Pacific Ocean. Three of the four bedrooms, including the primary suite, reside on the main floor, while a guest suite with fireplace, balcony and landscaped ocean views occupies the upstairs.
813 Ashley Road – $3,895,000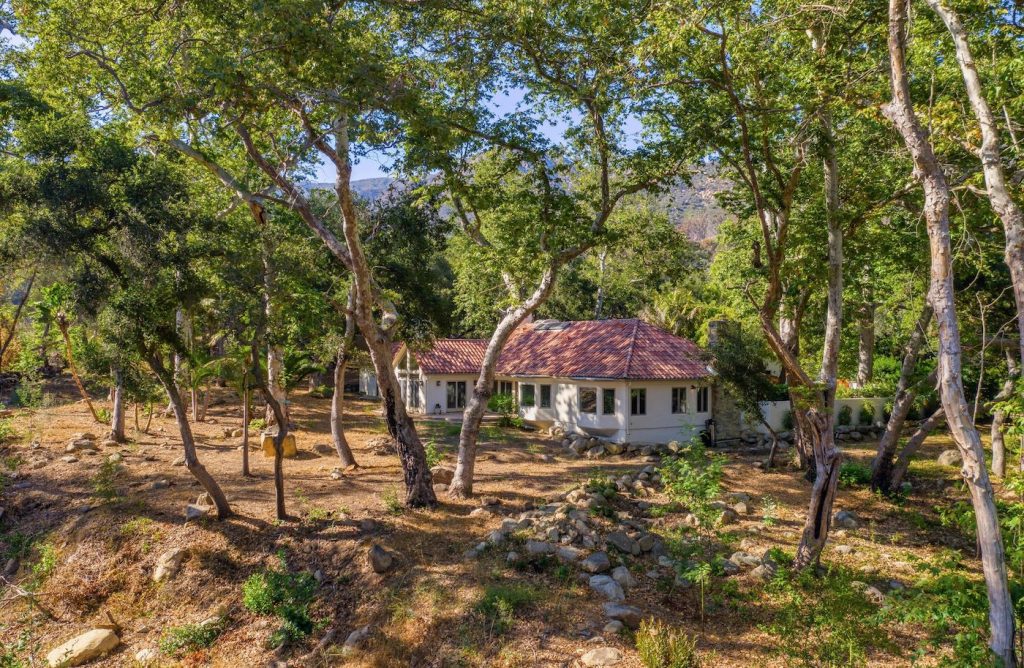 Nestled under magical oaks and sycamores down a secluded shared driveway, this home boasts three bedrooms plus den and three bathrooms with approximately 3,587 square feet of living space across a usable acre. An open floor plan with warm interiors and many doors and windows welcomes an abundance of light.
Additional features include vaulted wood ceilings, five fireplaces, a formal dining room and wood floors. This parcel offers numerous stone patios, outdoor fireplace, two-car garage, gated courtyard, meandering stone paths, and a detached studio with a full bath. The home is situated in the lower foothills, near some of Montecito's best hiking trails and just a few blocks to Cold Spring School.
1175 East Mountain Drive – $3,995,000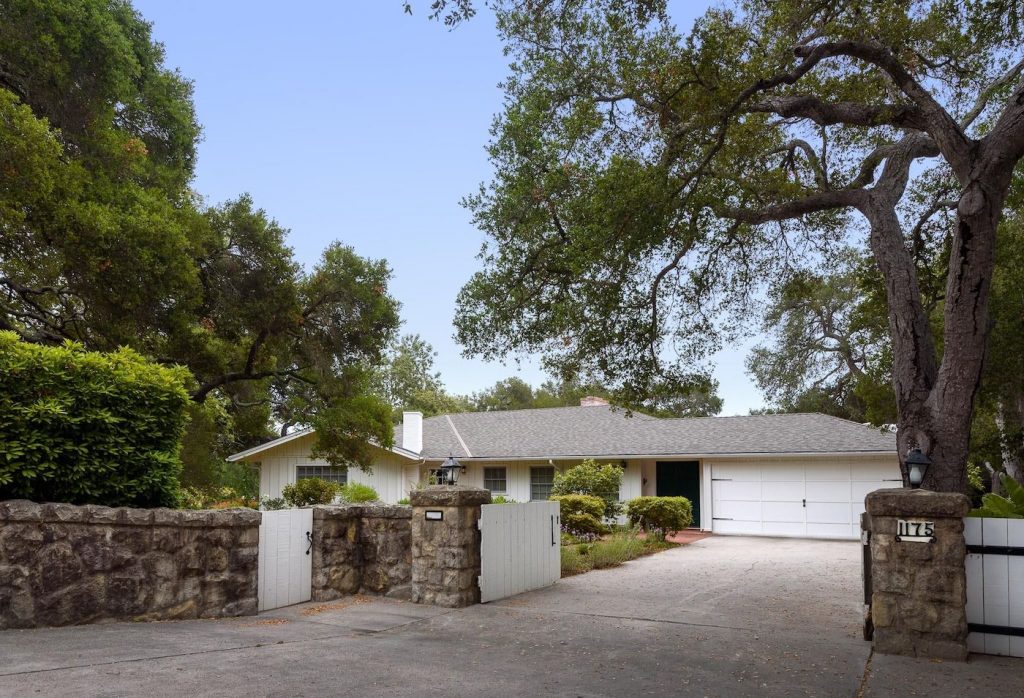 This single-level, Ranch-style property offers 3,375 square feet of living space in the main residence and lower-level apartment, near many significant estate properties in Montecito. The three-bedroom, three-bathroom home has tall ceilings, wide hallways, hardwood floors, two fireplaces, and an updated primary bathroom. 
The 1.31-acre property with stone wall, green hedging and the gated entry, together provide privacy and room to roam. Meander through the gardens on the brick and stone pathways that lead to several outdoor seating areas or head into the hills on a nearby hiking trail.
Additionally, there is a stone wine cellar, a workshop, a two-car attached garage and guest parking, all within the Cold Spring School District.
You might also be interested in...