Marymount To Become "The Riviera Ridge School"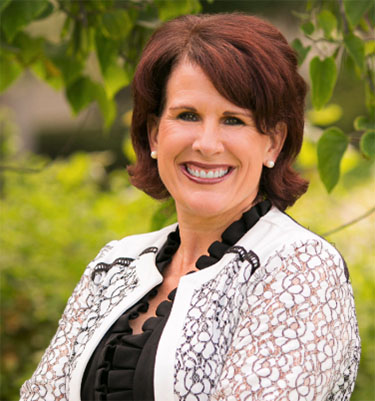 Christina Broderick has been receiving plenty of congratulatory calls from her predecessors at Marymount Santa Barbara — er, The Riviera Ridge School (RRS).
After years of discussion, the K-8 private school on Santa Barbara's Riviera — which serves roughly 20-25 students from Montecito per year — has a new brand for the 2021-22 school year, one that is more reflective of the school's inclusive vision.
"Our brand name has changed, (but) our identity and experience and love for our community has not, it's exactly what we've always been," said Broderick, the Head of School. "To be at a small school, and really dive into the learning process, focusing on academic excellence and ethical responsibility, and when we always say dot, dot, dot . . .
"And, most importantly, be a good person."
The new brand is a product of the full seven-year accreditation that RRS received from the California Association of Independent Schools in 2018, with the Board of Trustees and the school's administration developing a 10-year strategic plan.
The first job? A new brand that put a priority on diversity, equity, and inclusion — something that "Marymount" as a name did not reflect, with it being affiliated with the global network of Religious of Sacred Heart of Mary schools.
At the school for four years, Broderick was intrigued by a program called Kaleidoscope, a product of the relationship that RRS struck with UCSB's Religious Studies department. It's within this program that the lens changes from a singular vertical to one that embraces different religious and cultural belief systems.
It also studies and promotes ethical and moral systems that aid students throughout their RRS journey.
"I didn't get that until I was in high school, or even college," Broderick said.
The school was founded by nuns and has been in operation since 1938, but Broderick pointed to the school's commitment to social and emotional learning, as well as DEIJB — or Diversity, Equity, Inclusion, Justice, and Belonging — as reasons why the school re-branding was overdue.
"We will carry the lovely traditions forward," Broderick said. "These changes will help us be more emotionally intelligent, as well as academically present for our kids and for our families."
You might also be interested in...