Jeanne Cooley Greeley Thayer: A Life of Wanderlust, Art & Family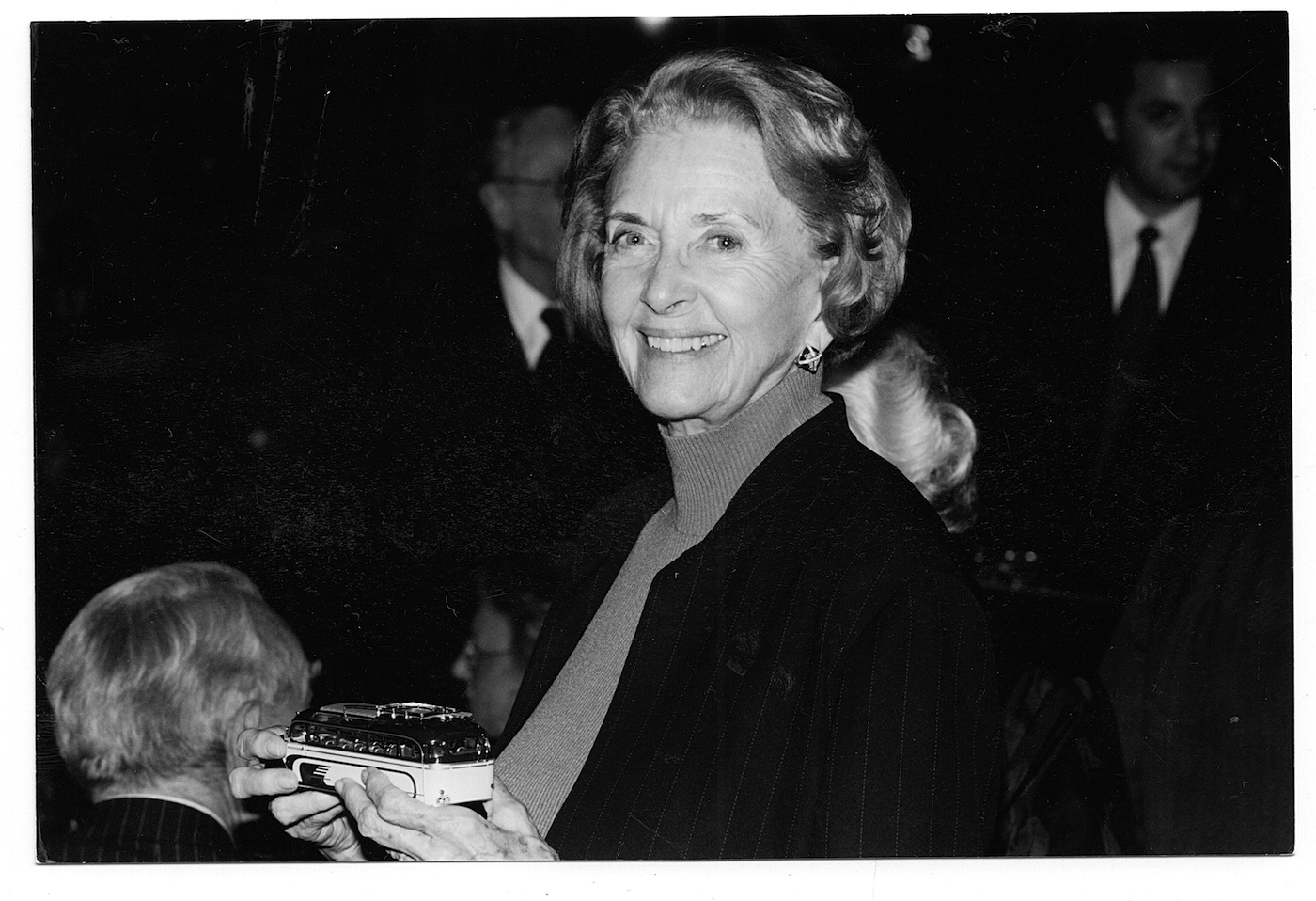 Jeanne Thayer never felt comfortable on a pedestal, ever since she was a young girl, too tall and lanky to feel like she belonged at the center of attention. Modesty followed her like a shadow, from her self-perceived awkwardness of youth into the awareness of her own privilege as a young adult. She lived a remarkable life and it took 90 years of reflective thought and emotional processing to get her to admit that. 
Jeanne Cooley Greeley Thayer, an actress and longtime philanthropist that made an impact on both the arts scene along the South Coast and in New York City, passed away on July 6, 2021, at the age of 103.
Jeanne's life wove together three long generations of American history, ultimately spilling into a fourth. She was born in 1917, near the end of the First World War, at the end of the age of empires and the dawn of a globalized modern era. The Ottoman Empire still existed as a world power. During her childhood, she would get a chance to explore many cultures, as her family finally enjoyed peace after a terrible war. Jeanne's father, Kenton Cooley, was conscripted into U.S. Army service and remained as a career officer after the end of the war. The military would relocate Kenton often and his family would move with him, allowing them to lead an abnormally adventurous lifestyle.
In 1924, Kenton Cooley sailed his family to the Hawaiian island of Oahu, where, as a first lieutenant, he reported to Schofield Barracks, a sizeable military base near Honolulu. Hawaii proved placid, the family's time there a blissful combination of exploration and creativity. Jeanne's parents considered Hawaii to be a safe place for the children to explore on their own. Jeanne and her sister, Kathleen, along with a childhood friend, would often travel to an orchard in the coastal village of Wahiawa, where they would lie beneath the trees and eat guavas in the shade.
Jeanne witnessed the landing of the first trans-Pacific flight, flown from Oakland, California, and landing on a field transformed into a makeshift airstrip in Hawaii. She recalled how her father woke her in the middle of the night so that they could go watch the plane land. He explained to her how important this event would be in the history of aviation. Jeanne never forgot that moment. Mostly, she remembered Hawaii as her first taste of a culture other than her own, and how this rich experience gifted her with a sense of wonder at such an early age.
Military life rotated the Cooleys back to the United States but allowed Kenton some time to give his children a solid taste of genuine Americana, to see the seemingly endless swath of land that stretched between the two coastlines. At a time before paved highways, they drove over 2,000 miles across the country on dirt roads toward Columbus, Ohio. The car could only travel around 40 miles per hour, and Jeanne recalled that theirs was often the only vehicle in sight. They had to carry extra gas and water given the general lack of reliable filling stations. They were on their own in the middle of the empty West. Jeanne remembered how often they would have to mend their tires due to the bumpiness of the road; Kenton would patch the tires himself with a kit he had purchased before the trip.
Wanderlust Ensues
During Jeanne's early adolescent years, the U.S. Army transferred Kenton Cooley and his family to Paris. Jeanne considered herself fortunate to be living abroad during this time. It was the late 1920s, after all, and the United States economy was rapidly slipping into a Great Depression. Europe remained mostly immune from the economic disparities ravaging the United States. Paris was flush with life and prosperity and Jeanne, who became deeply enamored with French culture, paid little mind to what her parents were doing. 
In Paris, Jeanne found a world suddenly available to her. She picked up the language and learned her way around the streets. She and her sister would spend a lot of time unsupervised, as they had been in Hawaii, playing with the neighborhood children and exploring the city.
While political conflict escalated in Europe, Jeanne continued living a relatively carefree life, pursuing her interests and exploring new places. In 1936, she convinced her parents to let her move to New York City to pursue an acting career. She had just graduated high school and her father wanted her to attend college. He yielded to his daughter's desires and sent her to New York. Kenton agreed to support Jeanne for the first three months, but, if she failed to find a steady job by then, she would be sent back to finish college.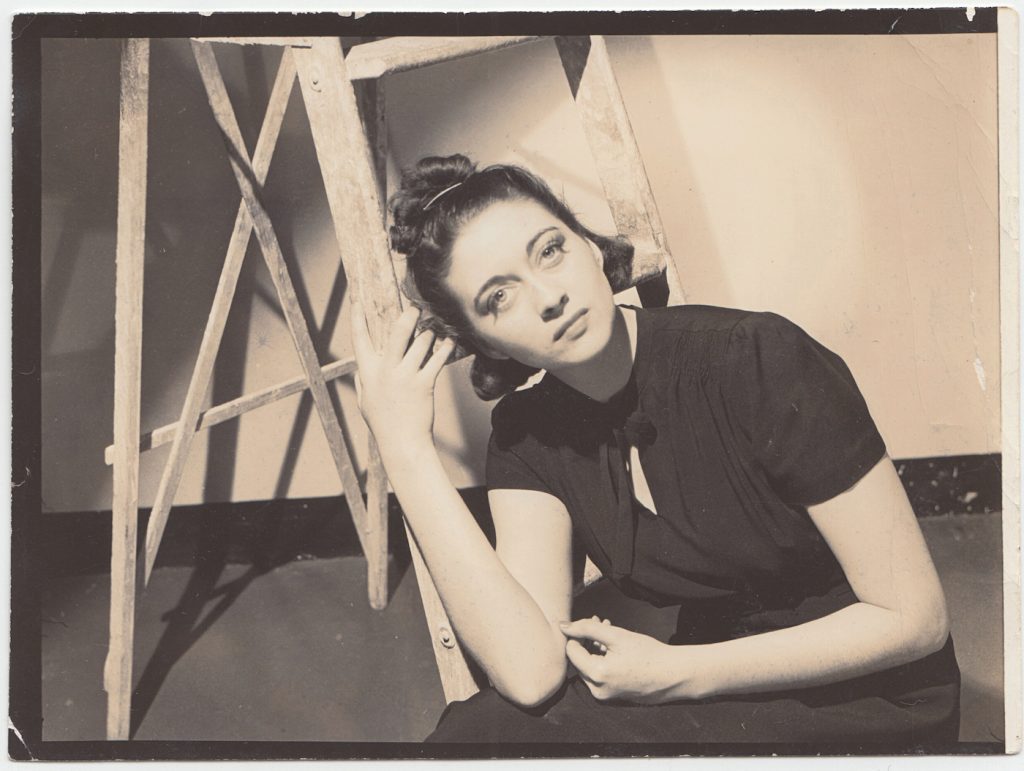 This is how Jeanne came to find herself alone in New York City at the tender age of 17. She initially found a job as a department store model. Back then, if a patron was interested in a garment, a store employee would model the garment on request. Admittedly, this was not exactly the line of work Jeanne was interested in doing. Thankfully, however, her sympathetic boss afforded Jeanne extended lunch breaks during which she could visit local casting directors in hopes of landing a role in one of the local shows — which she did, including a role on The Woman.
She would eventually meet her first husband, Horace Greeley, an officer at West Point, a man that she fell deeply in love with, who led his unit in World War II.
Impacted by War
Jeanne served as an analyst for the Informational Intelligence Unit of the Air Transport Command in Washington, D.C., before mourning the death of Horace, killed as a prisoner of war in Bataan.
Jeanne spent years in a cramped building with no heat in the winter, nor air-conditioning in the summer. Life changed drastically during the war. Washington, D.C. flooded with people waiting to be deployed. A visceral sense of urgency and fear fueled their work; people slept fleetingly and lived together communally. They pooled what little resources they had in order to enjoy rare moments of peace and happiness, while the specter of war loomed just beyond the horizon.
The carefree life Jeanne had experienced as a child, and which had been fostered by her parents, was over. But her exposure to the depravity of war, the death of culture, and the glorification of destruction brought about by it, fueled Jeanne's desire to perpetuate the arts, to seek beauty, and to never forget the inherent innocence and nobility of the human spirit.
A Familiar Life Returns
Before she became a grieving widow, Jeanne had encountered Walter Thayer as a civilian conducting business in London, utilizing military planes to transport urgent reports to and from Europe. Jeanne would ensure that their pilots delivered his parcels and letters, transported unofficially aboard warplanes heading to London from Washington, D.C. After the end of the war, Walter courted Jeanne, enticing her with an invitation to dinner at an upscale restaurant, to which he offered to escort her in his privately-owned automobile. It didn't hurt his case that gasoline was still being rationed.
Walter wanted to start a law firm in New York, and Jeanne was ecstatic over the idea. She still had many old connections from her acting days before she'd met Horace. Walter was well connected, too. With some help, he started a firm that quickly proved to be a success, complete with partners and clients whose names read like a roster of the city's most respected and influential people. Jeanne cherished Walter as a man incapable of dissimulation, a genuine champion for the truth, a character whose evident traits explained both his professional success and long-lasting relationships with friends and partners in New York and Washington, D.C.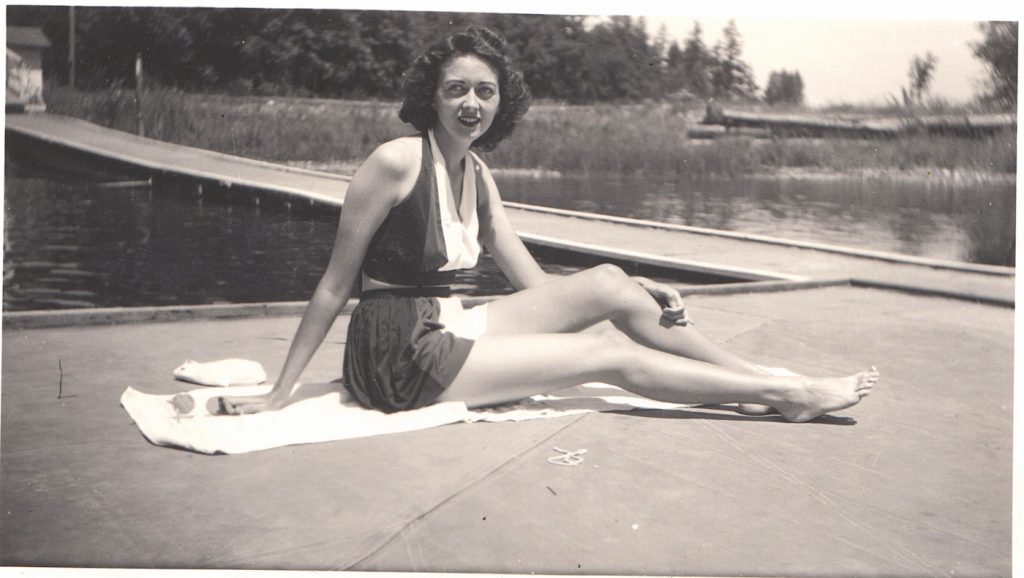 Jeanne and Walter had three children. With two young girls and a baby boy, they moved out to the country, where, in Rye, New York, they found more space and a peaceful place for the children to grow. It was the first period of calm she had enjoyed since her childhood in Hawaii. Yet, while she appreciated the family-oriented opportunities offered by suburban life, Jeanne always longed for the city. She shared a deep connection with New York. It was part of her sense of identity. When the children reached their teens and began going off to boarding school, Jeanne and Walter moved back to the Big Apple.
Regaining the lifestyle she had lived before moving to Rye, Jeanne frequented lectures at the Museum of Modern Art every Saturday, including those by her favorite speaker, Claude Marks, who she described as having an encyclopedic knowledge of art and history. Jeanne was back in her element, learning more about the topics that had once inspired her and, of course, making many new friends along the way. Walter was on the board of the Museum of Modern Art and Jeanne would volunteer there as often as possible. She also became one of three women on the Board of Trustees for the State University of New York.
She was also a member of the Westchester Council of the Arts, the Council at the College of Purchase, and, later, a member of the Board of Trustees of the State University of New York. Two fellowships are given in her honor, in fine and performing arts, both of which are still awarded to graduating students at SUNY.
Beyond her service to academia, Jeanne remained committed to other organizations of the arts, participating on the boards of the New York City Ballet, Sleepy Hollow Restorations (now Historic Hudson Valley), and was a Life Trustee of the Museum of Modern Art, with which she served on many committees, including the International Council. Jeanne was also the first woman to give the commencement address at Attica Correctional Facility as a trustee with SUNY.
A New Home
When Walter passed away in 1989, Jeanne took his place on the Board of Trustees for the Museum of Modern Art. She remained in New York for five years after his death before deciding to leave New York City in favor for a quiet corner in Southern California, the chosen home of her son, Tom. Montecito would provide a new style of life away from the bustle of New York. Jeanne found the 1994 move to be bittersweet, appreciating the quiet beauty of Montecito while still missing the vivaciousness of New York City. Still, she quickly became involved in groups and organizations that brought her the same pleasure, being a part of the things that mattered to her. Most notably, she contributed often to Lotusland, the Santa Barbara Symphony, and the Music Academy of the West.
From New York to California, between galleries and gardens, Jeanne sought beauty and found it often. She continued to share that beauty with those around her. She was a treasure and inspiration to friends and family alike. She was caring and dedicated as a wife and mother. She imparted her love for the arts, travel, and the importance of education to all her children and grandchildren.
In the words of her granddaughter, Kate O'Shaughnessy, "She held every person she ever met with unconditional positive regard. She had the grace of a ballerina and the mind of a scholar."
Jeanne is survived by her children Tom Thayer, Gail Reagan, Susan Noble, and Ann Thayer, 10 grandchildren, and 10 great-grandchildren.
You might also be interested in...