Traffic? Yeah, Still a Pain. But the Cavalry IS Actually Coming.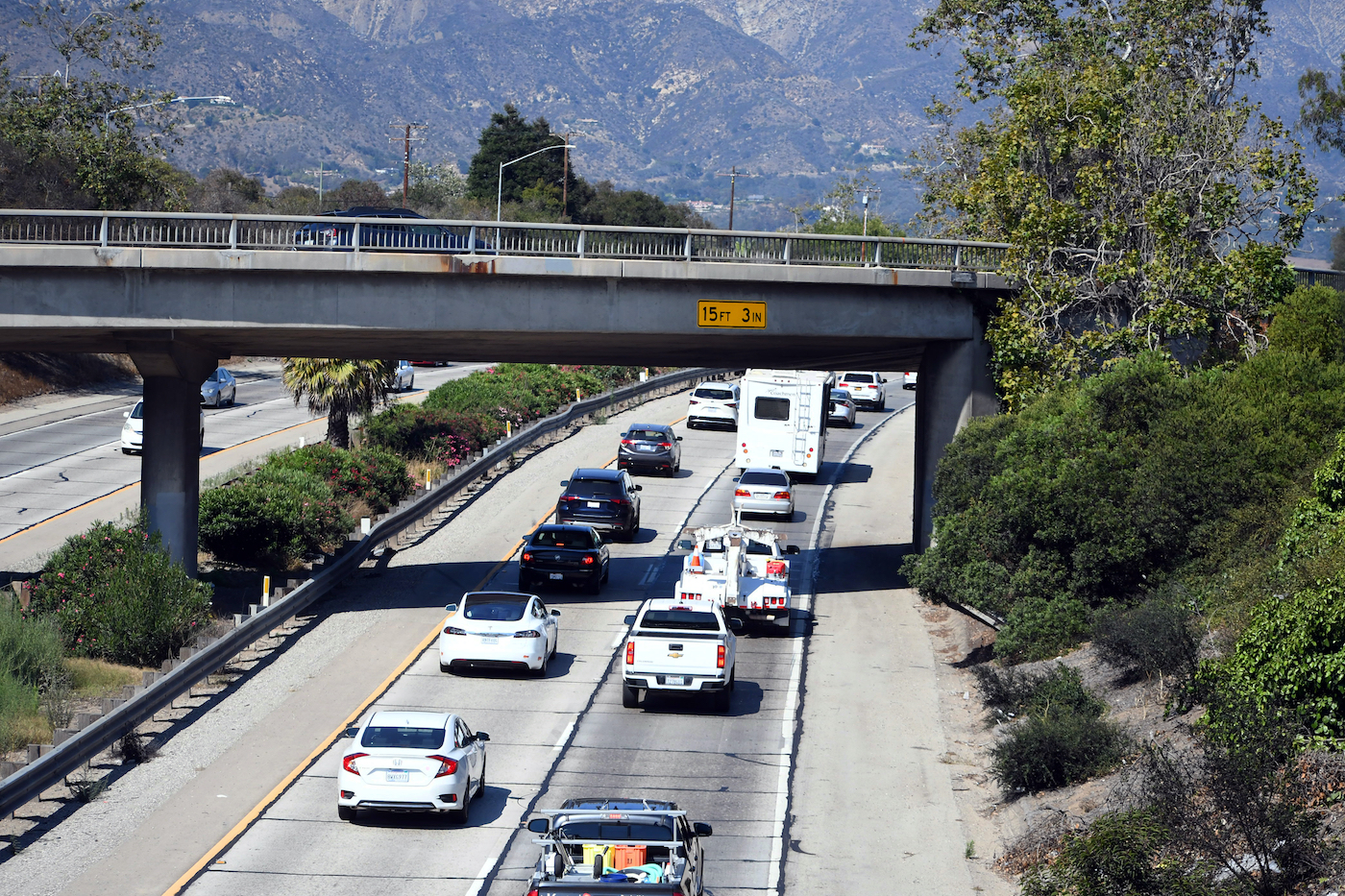 With housing opportunities limited in Santa Barbara, some 60,000 people — or 33% of the county's workforce — commute from neighboring counties to work here.
Lauren Bianchi Klemann has been there, rising before the sun, dropping off her infant daughter at daycare, and hitching a ride with her husband to work — knowing that she had to make it back to Ventura before 6 pm to pick up her baby.
Hours on the road, hours away from home, all to work in Santa Barbara where Bianchi Klemann is the public information manager for the Santa Barbara County Association of Governments, where she helps thousands in similar predicaments by advocating for infrastructure improvements along the Central Coast.
"My story is not unique to me, it's one of many we hear from local teachers, first responders, service workers, and public health providers," Bianchi Klemann said.
Between Measure A — administered by SBCAG and approved by 79% of Santa Barbara County voters in November 2008 that will contribute $1 billion over 30 years to transportation projects — and state funding, the Highway 101 Multimodal Corridor Project has steadily made progress, even if traffic in the short term has been decidedly worse.
So when, after years of delays in federal funding opportunities as infrastructure was debated instead of acted upon in Washington, D.C., the Invest in America Act will purportedly bring more aid to the Central Coast in the form of $20 million in federal funding — $11 million of which is earmarked for the Highway 101 upgrades.
With the U.S. House having already approved the funding, the Senate and president's desk are the only obstacles that remain for this federal boost.
"Don't take this as partisan but for the past four years before this administration, we kept hearing that infrastructure was a big priority, but we weren't seeing any action, we weren't seeing any investments and proposals," said Congressman Salud Carbajal (D, 24th District). "And when this administration came in, one of its priorities was infrastructure, and we were all hoping that that priority would be realized and focused upon."
The math is quite good when it comes to the investment in this particular corridor, as the project is expected to create approximately $1.3 billion in total itemized benefits (savings) to the public, commuters, and the freight industry, according to SBCAG.
The project will also support a Central Coast corridor that has been designated as a Critical Urban Freight Corridor by the Federal Highway Administration, the only freeway segment along the Central Coast to have this designation. Some eye-popping numbers showcase why:
• Agricultural, manufacturing, and warehouse industries provide 25% of total jobs on the Central Coast;
• Approximately 63 million tons of freight worth $50 billion is transported into, out of, and within the Central Coast region;
• 50% of this product is distributed within California and 25% is distributed to other states in the nation;
• According to SBCAG, the project will also create 5,000 to 6,000 jobs to aid the Central Coast as it recovers from COVID shutdowns.
The funding was ultimately the handiwork of Congressman Carbajal, who sits on the U.S. Transportation and Infrastructure Committee. Carbajal was the Santa Barbara County First District Supervisor as Measure A passed and the area looked to improve not only the 101, but also adjacent local streets, including the Cabrillo Boulevard Bicycle and Pedestrian Improvement Project.
For Carbajal, making sure that this project is seen all the way through is personal.
"This is just a continuation of my commitment and making sure that we realize and finish this 101 project and get it over the finish line," Carbajal said.
The project will eventually result in 16 miles of continuous "high occupancy vehicle" (HOV) lanes, as well as peak hour rail passenger service, interregional bus service, and an interconnected active transportation network.
"This has been the vision, and it's nice to see that this Congress is putting infrastructure projects at the forefront of their agenda," Bianchi Klemann said.
"It takes strong leadership to get things like this done, and it's advantageous for the Montecito and Santa Barbara communities, and Santa Barbara County as a whole, that Congressman Carbajal is recognizing the regional significance of getting the Highway 101 project done."
You might also be interested in...