Changing Course: United Way Alters Path to Help Serve More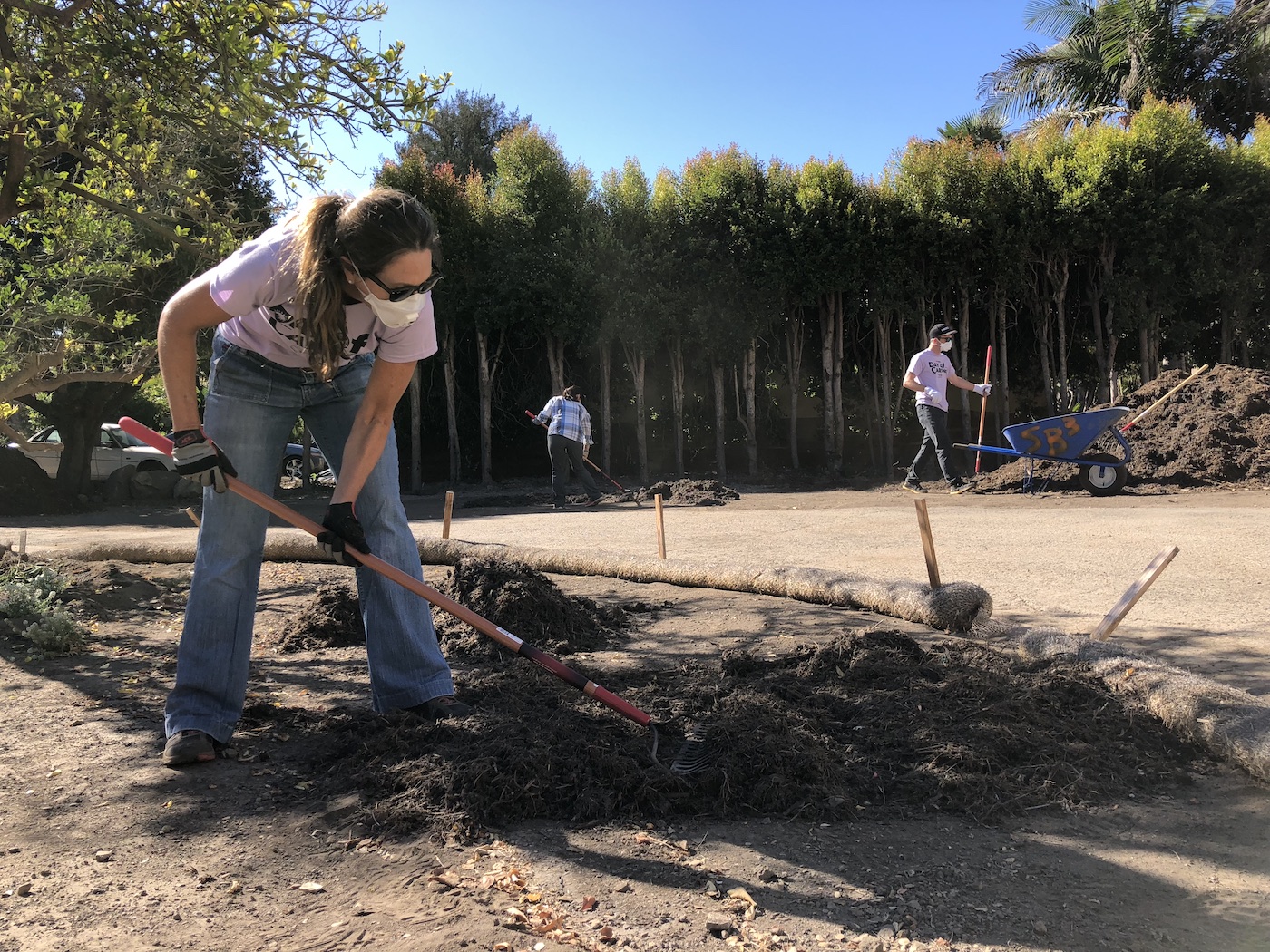 For a relatively large and well-established nonprofit organization in our community, United Way of Santa Barbara County over the last few years has demonstrated the ability to respond quickly to current circumstances — not so much as an about face or even a course correction, but more of an adapting to changing needs to meet its core mission. Until recently, that mission mostly meant leading programs and partnerships to improve school readiness and academic achievement, while offering financial empowerment.
The adjustments began with the Thomas Fire and Montecito Debris Flow in late 2017-early 2018.
"It was the first time we had a disaster of that magnitude that really forced us to look at what systems worked and what didn't," explained President & CEO Steve Ortiz. "We realized we needed to look internally in terms of having to build the structure of collaborative effort between nonprofits, government, corporate entities, and philanthropists all coming together to address those kinds of crises. It moved our organization to continue its focus on education and financial ability, while recognizing that response and recovery needed to be one key element that we focused on going forward, because we realized we played a key role when it came to individual assistance and the ability to build collaborative efforts from scratch."
Having the agency forced to examine its response to the fire and flood proved fortuitous in retrospect, Ortiz said.
Namely, the COVID crisis and the ongoing fallout from the pandemic.
United Way, along with its major partners in the Santa Barbara Foundation and the Hutton Parker Foundation, were able to "quickly rebuild the collaborative and use that template we employed during the Thomas Fire to react very quickly to the pandemic," Ortiz said, explaining that the infrastructure was established even before there were any cases of COVID found in Santa Barbara.
To be sure, disaster response was always an element in United Way's work, but it had mostly been on a smaller scale and primarily in the area of fundraising, with the organization collecting the funds to distribute to other agencies who would coordinate the assistance.
"But the landscape of nonprofits has changed and many of those entities that were here and had a strong presence locally have become regional in focus," Ortiz explained. "Since we had that experience locally already, we extended from simply being a fundraiser to also building the collaboratives that would respond in times of crisis."
United Way's pandemic programs dwarfed any of its previous disaster efforts to the tune of nearly $27 million raised or managed for COVID response to support the community while more than 3,150 individuals and families have received funding to stay housed, meet basic needs and recover from lost wages.
Helping the community cope with COVID has not come at the expense of its longstanding commitment to providing academic support to students.
Ortiz stressed that the disaster response effort goes hand-in-hand with its original programmatic objectives of increasing school readiness and ensuring financial strength for families.
"The beauty of our community is that we've had enough support from both the government and all of the philanthropic entities to allow us to grow our infrastructure," he said. "That means increasing staff, materials, and systems to be able to continue doing what has been our core in education and financial stability while adding a new, large-scale disaster recovery component without really missing a beat. We've expanded our efforts, but we haven't lost our energy and the other areas."
In fact, Ortiz noted, United Way of SBC has actually expanded its efforts in education in the past year as part of its pandemic response.
"Many more students are in need than usual after losing a year and a half of school," he said. "We developed a unique program, through our partnership with the school district, to add more educational hours before school, after school, and during summer for kids so that more students are served, where the school districts just don't have the capacity to do so on their own."
This adjusted approach to assistance and focus for the agency has been formalized in United Way of SBC's updated mission statement, as well as its new three-year strategic plan for 2021-23, while the just-published Impact Report spotlights what the nonprofit has accomplished and the nitty gritty of the aid provided.
The new strategic plan "represents a doubling down of our efforts in education and financial empowerment and adding this robust infrastructure for our community to respond to disasters now and in the future," Ortiz said.
"Our skillset, our ability is really coordination of bringing the best assets of our community together. That's our key strength. We've had the infrastructure to both intake funding and redistribute funding as well. Now we have that ability to do that on a small scale and expand to a large scale when needed."
For More Information:
Phone: (805) 965-8591
Website: www.unitedwaysb.org
You might also be interested in...