Underfunded or Overhyped? Defining the California Coastal Commission's Impact on Montecito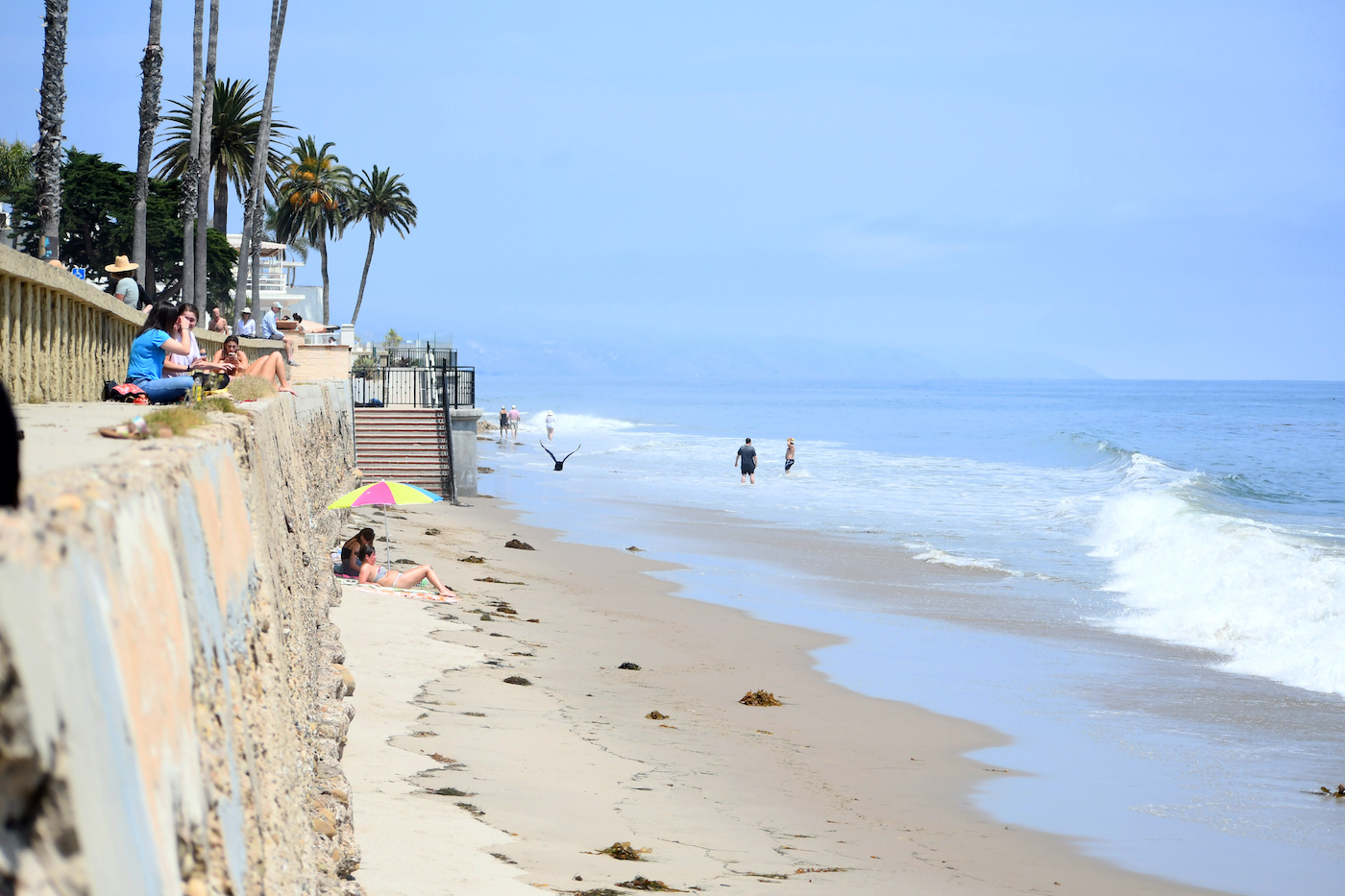 For Sigrid Wright, she can't help the fleeting thoughts that she has as she drives down the 101 toward Ventura, and it has nothing to do with the anger-inducing traffic caused by endless construction.
She wonders if the roadway will even be visible in 10 or 20 years.
What will the impacts of climate change have on our little slice of Paradise?
For Wright, the CEO of the Community Environmental Council, Santa Barbara's coastline is in dire need of help — not in decades, but in months.
And while many scoff at the "bubble" that Santa Barbara County is supposedly a part of, Wright believes that is the wrong way to look at it.
"Some believe it's as if (the county is) disconnected from the larger society but I think that's wrong. I mean I think that's just the wrong way to look at it," Wright said. "I actually see it more as kind of a reflection of a microcosm."
And to that end, Wright believes that Meagan Harmon, recently appointed to the California Coastal Commission by Governor Gavin Newsom, has a unique opportunity to impact Central Coast specific issues.
"Meagan has the potential to be bringing not only the Central Coast's voice, but also being reflective of coastal communities," Wright said.
But how does the Coastal Commission impact Montecito?
If you ask Harmon, Wright, and Santa Barbara County First District Supervisor Das Williams, there are plenty of ways — some that have historically been touchy topics.
What is the Coastal Act?
Before understanding how the Commission impacts the Santa Barbara coastline, it's important to understand why the organization exists and by what it abides.
At its heart, the Coastal Act, which was passed in 1977, allows the Commission to govern development along the coast, predominantly mandating public access, opportunities for recreation, as well as marine and land resources.
As a real estate lawyer, Harmon says that much of the Commission's time is spent on enforcing the law — although it can be open to interpretation by many.
"We are charged in making sure we do right by the coastline," said Harmon, also the District 6 representative on Santa Barbara City Council. "We do a lot of listening, but the Coastal Act provides our path."
How is the Coastal Commission funded?
Funny you should ask, as this is of high interest currently, with Newsom recently countering the state legislature's budget recommendation of providing an additional $30 million in funding over five years with a commitment of just $1.6 million.
The Commission itself has nearly 175 positions on a $26 million budget.
Harmon, in just her second month with the Commission, points to the budget demands that Newsom is dealing with coming out of the pandemic as understandable, although not what the Commission will need moving forward.
"We need more money. I don't think there's any other way to say it, I mean the work that we're trying to do right now to transition communities toward resilience adapting to sea level rise and dealing with coastal erosion," Harmon said. "These are not only some of the most intractable challenges from a policy perspective, they're also some of the most expensive in terms of how you mitigate."
While the state budget hasn't been set and can be adjusted, Harmon is holding out hope that the number might shift.
She also pointed to grants that could go to local municipalities, who will ultimately adopt sea level rise plans, that could act as a workaround and eliminate the middle person.
"Nothing happens for free and to the extent that we understand in the state of California that sea level rise, adaptation is absolutely essential for moving our state into the future and that we can't wait 10 or 15 years to do it," Harmon said. "It has to start today; we need to be funded in a way that's commensurate with the level of threat that we're facing."
Alright, so how does this impact Montecito?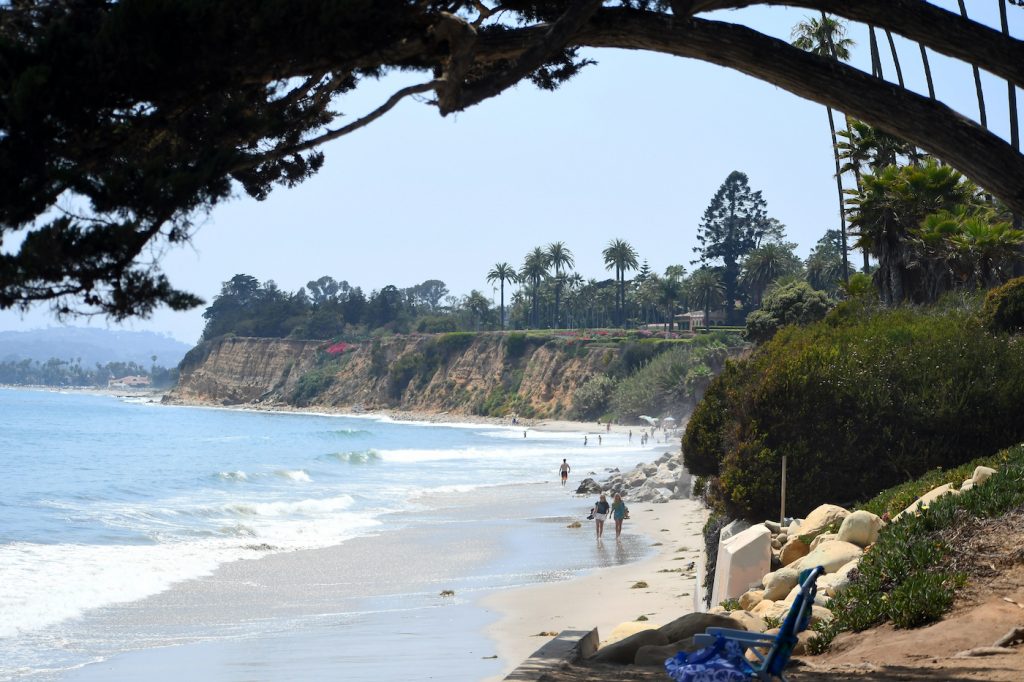 This is the million-dollar question — or maybe a $1.6-million one, according to Newsom.
There are several Commission impacts on Montecito, highlighted by the following three:
• Short-term home rentals: The Coastal Zone and its use is under the purview of the Coastal Commission, and the Coastal Act makes it quite clear that the priority of the state is to make sure the coastline is accessible to all.
Short-term rentals historically have allowed lower-income visitors to get a taste of our rarefied enclave without the long-term commitment to buying in the area.
This policy has split Montecito into two, with coastline property owners able to rent out property, while inland owners are restricted.
Santa Barbara County had put together an all-encompassing short-term rental ordinance, but the Commission's steadfast approach has put that plan on the backburner.
"(The Coastal Commission) invalidated our ordinance in the coastal zone," said Williams, who also pointed to parking issues on the coastal side as being controlled by the Commission. "That drew a line in the sand."
For Harmon, the standoff doesn't sit well with her, but knows that the county will have to reintroduce its plans to reignite the conversation.
"When we find ourselves just entrenched in our corners, that doesn't serve anybody, and so I get so frustrated by that," Harmon said. "My job is to find compromise wherever possible."
• ADUs: For those that haven't read Sharon Byrne's "Montecito on the Move" columns, Accessory Dwelling Units have become a hot button issue, particularly as single-family home lots are bought and redeveloped into multi-family lots.
Inherently, those homes are built vertically and have blocked out multi-million-dollar views for those that have previously invested in their little corner of Paradise.
If building is happening in the Coastal Zone, the Commission will indeed play a role in those developments, although the state has clear laws that lay out the rules of play.
"Our job as Coastal Commissioners is to follow the law, obviously primarily the Coastal Act, but other laws play into it as well," Harmon said.
• Sea-level rise plan: According to Harmon, Wright, and Williams, this is the most contentious issue along the coastline.
The Commission has stated that it wants to implement the strictest of rules for any home built after 1977, the year the Coastal Act was passed. This plan could include moving homes off the coast or adjusting rules as the years go on, forcing property owners to acquiesce.
Santa Barbara County had a plan in place that was "bold," according to Williams, with plenty of multi-million-dollar homes along the coast impacted.
But it wasn't enough for the Commission, according to Williams, as it wanted stricter rules in place.
And the plan has been shelved as a byproduct.
Pointing out the plethora of lawsuits that the county would face, Williams says that the "bloodbath" made the Commission's demands not worth prioritizing.
"Instead of the Coastal Commission being happy and thinking, 'Oh great, you know, this, this is something that other communities will be interested in.' They said, 'Sorry, we want the most,'" Williams explained. "They wanted worst case scenario, which will not cause us to take action anytime soon because we know it's going to be a bloodbath."
Harmon says her priority over the next two years will be to get the county back on a path toward a sea-level rise plan.
"There is nothing more important; we can't wait for us to iron out a plan over years, we have to act now," Harmon said.
You might also be interested in...