The Little Town That Could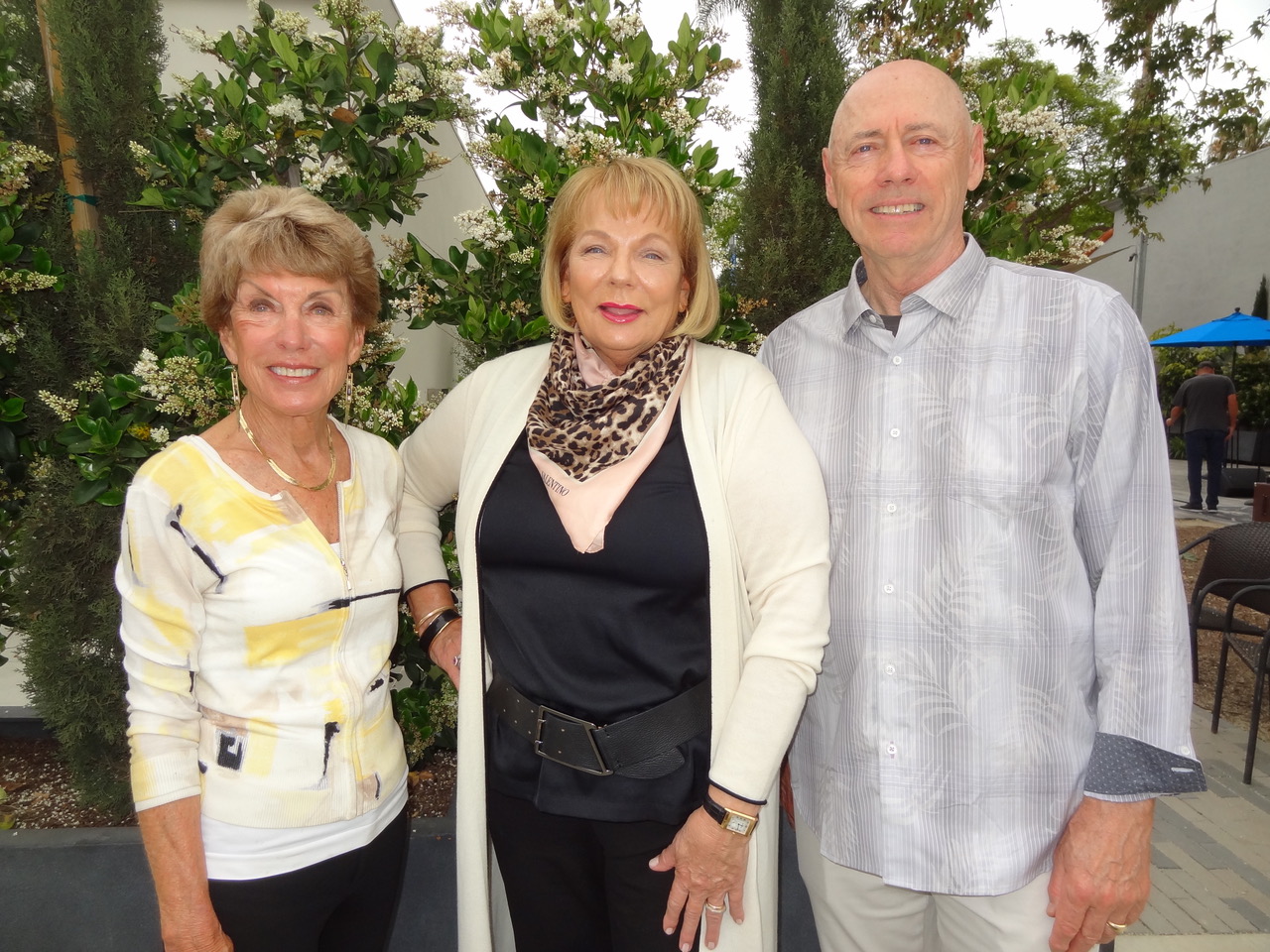 I wish I had thought of that title, but Leslie A. Westbrook did in an article she wrote about Carpinteria. It deserves a rerun because their Art Center in the middle of downtown (855 Linden Avenue) is a happening place and one that everyone can enjoy. They just welcomed in a new executive director, Linda Rosso, complete with a band and mimosas and ended up with about 200 folks dancing in the open-air courtyard.
The facility was founded in 2006 and they now have 300 members with a goal of 500. Judging from their past performance, it will happen soon. There is a $60,000 matching grant in the works and there has been $50,000 raised so far. These funds will go to help with the various programs and costs in general. There is staff of six and a board of 10 led by president Alan Koch. The actual gallery is called the Charles LoBue Gallery (named for this huge supporter) and was formerly the Cajun Kitchen restaurant. The large courtyard is used for many open-air events.
There was a generous donation from Lynda Fairly and the official title of the Center is the Lynda Fairly Carpinteria Art Center. All kinds of events happen at the Art Center for all ages, including a summer camp, "Art By the Sea," for kids 6 to 12 years old that lasts from Monday through Thursday, 8 am to 4 pm. There are painting lessons and music programs, with each week ending with an exhibit and a performance. Scholarships are also available. For more information call 805-684-7789.
Among the many events are workshops from African drumming to jewelry making. There is a volunteer arts program that teaches culturally relevant art to mostly Latino families living in three People's Self-Help Housing developments, who proudly exhibit at the Center. And the list goes on.
"Art influences social changes and is the repository of society's memory," said art historian and former director Paige Van Tuyl.
New director Linda tells us, "The goal of the Art Center is to be inspiring creativity and connection in the community."
You might also be interested in...