'La Casa de Maria is Coming Back'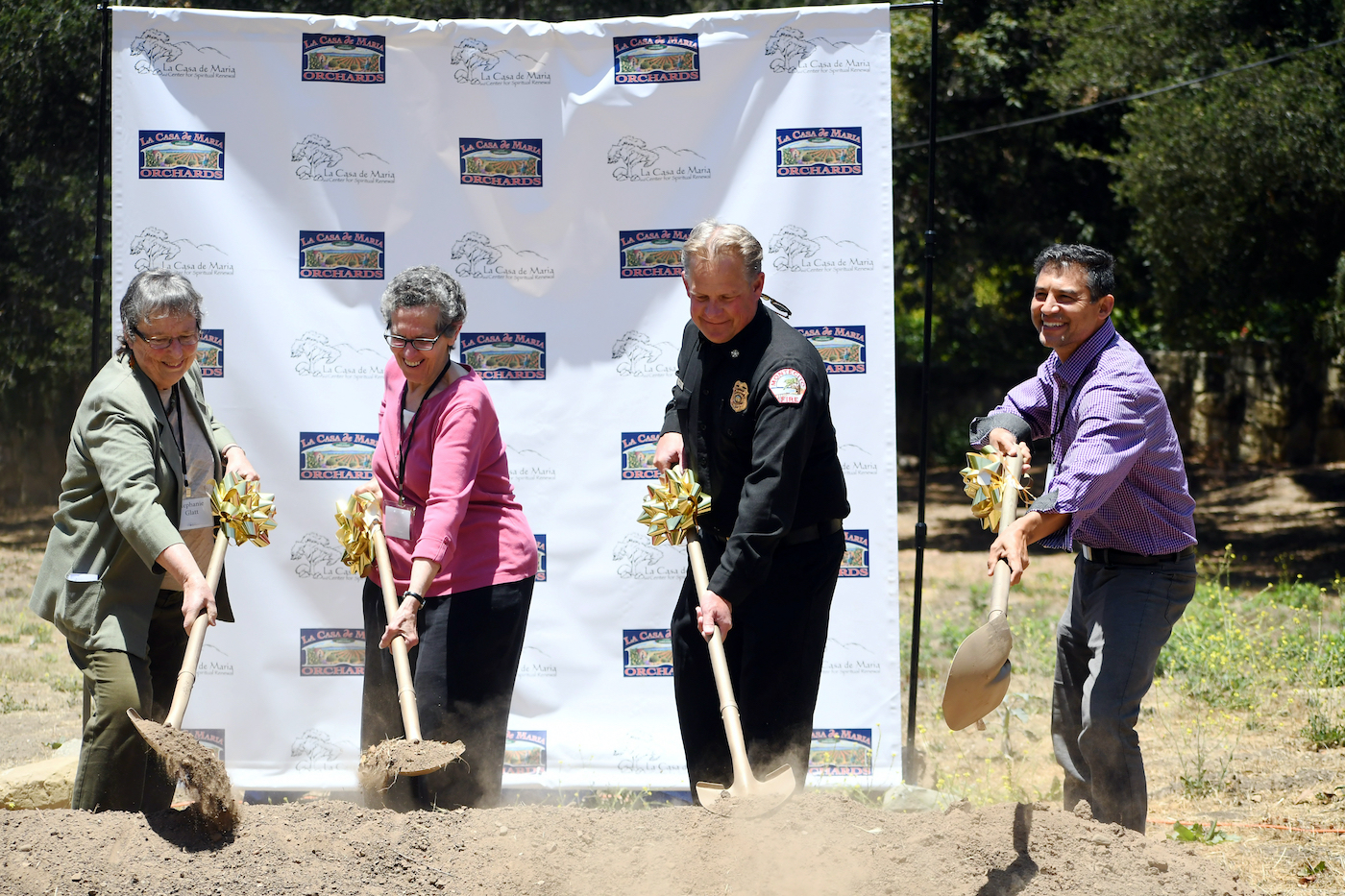 With just three full-time employees left, Cindy Faith Swain couldn't help but have a little bounce in her step as some three dozen community members entered the gates at La Casa de Maria on June 24.
The facility's director bounced from group to group as guests grabbed a name badge and talked about yesteryear at the popular 26-acre retreat that was predominantly destroyed by the 2018 Montecito Debris Flow.
But, on this Thursday, that was a distant memory — there were four shovels with gold ribbons on them, marking the official start of groundbreaking on its ambitious rebuild slated for a potential 2023 reopening.
While it will need $75 million in funds to complete the project, the first $1 million came from the California Wildlife Conservation Board, with the funds dogeared for a new underground cistern that will aid in the conservation of the steelhead trout in San Ysidro Creek, while also providing water for landscaping and its certified organic orchard.
Plenty of political representatives were on hand, with Santa Barbara County First District Supervisor Das Williams in attendance, speaking to the example that La Casa de Maria was setting with its conservation efforts.
"I hope that this will catch on. And that the community recognizes that pulling together an organization out of this kind of damage sometimes takes time," Williams said. "La Casa de Maria is coming back and will do great things for the souls and the bodies of this community."
Karol Schulkin, the president of Immaculate Heart Community which operates La Casa, was emotional in addressing the crowd that took cover under a tree that provided some shade on a warm afternoon.
Sharing the La Casa de Maria experience has been missed.
"We have gifts to share, whether that's some kind of property like this, that we can open up to other people and delight in people sharing it, or whether it's our training and in education or nursing or social life," Schulkin said.
"We want to be part of creating a good society for all life."
You might also be interested in...