Inspired by Santa Barbara's Beaches, Cassidy Drury-Pullen's Bikini Business Thriving
For many of us, the summer months means dusting off the good old Santa Barbara uniform: flip flops, sunblock, and a trusty swimsuit. Whether you're sporting Ray-Bans or Billabongs, the mark of a local is their constant beach readiness. 
Talking to us today about her time in Santa Barbara and her love of the beach is Cassidy Drury-Pullen. A recent graduate from UC Berkeley, Cassidy is a volleyball star, ocean lover, and young entrepreneur. Having launched her swimsuit company Deep Blue Bikini Co. in the spring of 2020, Cassidy is looking to expand and spread the word about her sustainable bathing suit line.
Dear Montecito,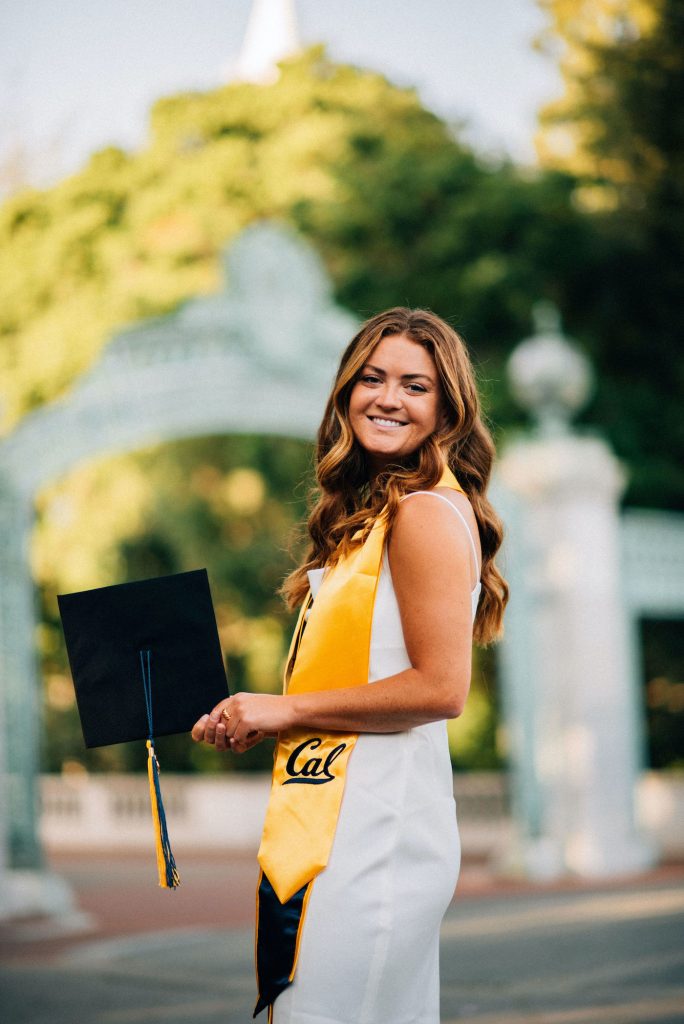 I recently graduated from UC Berkeley with a Bachelor of Arts in Media Studies. But a big part of my time at Berkeley was devoted to beach volleyball. It was really incredible to be a part of our team at Berkeley. We consistently ranked in the Top 10 nationwide, and our competitive training meant I was able to continue a hobby that had been a big part of my life growing up in Santa Barbara.
The beach has always been a big part of my life. Of course it has. Until moving to UC Berkeley, I lived in Santa Barbara, attending Crane Country Day School and then San Marcos High School, spending much of my time at local beaches. Since the age of 12, I've played volleyball and developed a love of beach volleyball. I practically spent ages 12 through 18 on East Beach, as well as many other beautiful locales throughout California where I participated in various invitation-only programs put on by USAV Beach Volleyball. And I was thrilled when, during this time, beach volleyball became recognized as an official NCAA sport.
Knowing this, it's not hard to see how the beach has influenced my work.
I was inspired to start my business, Deep Blue Bikini Co., at the outset of the pandemic. I had been drawing and designing bathing suits for several years, but I had never had the time to be as thoughtful as I wanted about the process of building a bathing suit. While COVID sent me home from college, it also left me with an abundance of time. I taught myself to sew on an old Singer sewing machine that I borrowed, quickly advancing from that to industrial machines, which I bought from local sewing guru, Grant House.
The early designs were simple, but they sold. The fact is that people wanted to buy these designs, and that inspired me to learn more, design more, and make the brand known. Because of the support and inspiration I receive from my customers, Deep Blue Bikini Co. is now releasing its sixth collection.
With gratitude, I have to say that the greatest obstacle so far has been keeping up with demand. I am currently the designer, the fabric curator, the sewer, the web designer and marketer, the salesperson, the shipping department, the bookkeeper, and customer service. I wear all these hats every day. I now have three retail accounts that keep me busy; I have an active following on Instagram; and a website with orders coming in almost daily. Quality control is important to me, so I have not yet farmed out any aspect of Deep Blue Bikini Co., but I am growing quickly and am looking for interns and production partners.
My favorite thing about Deep Blue is that all the swimsuits are handmade right here in Santa Barbara. Growing my brand and keeping the homemade, small batch quality will be the next great obstacle, but one I am excited to tackle.
I love connecting with customers from all over and seeing them wear and feel good in the styles that they purchase
Truly, this process has been rewarding in so many different ways. I love connecting with customers from all over and seeing them wear and feel good in the styles that they purchase. I really enjoy seeing people on the beaches wearing my designs and seeing my brand tagged in their social media posts. I also have fun making custom swimsuits upon request, which allows me to meet and connect with my customers. But one of the things I'm most proud of is naming so much of my collection after local beaches and bringing Santa Barbara into so many homes across the country and into other countries.
In the next few years, I hope to still be living in Santa Barbara. I also hope that my business will be thriving and that the brand will be known both domestically and internationally. And I hope to be supporting other young women in business and learning more about philanthropic opportunities in my hometown, with the beaches that inspired me.
Best,
Cassidy
You might also be interested in...