Reflect. Restore. And Revival is Coming.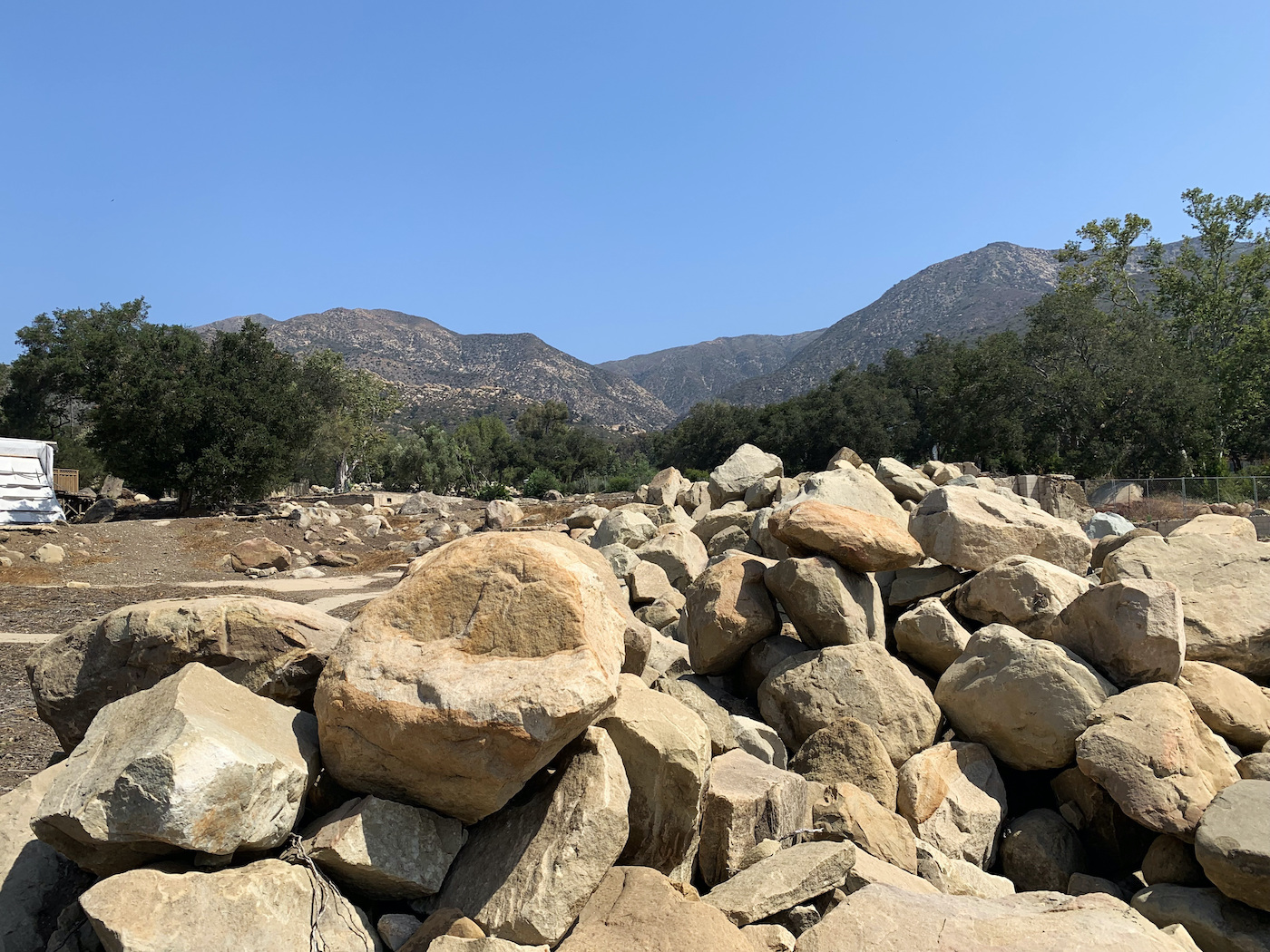 La Casa de Maria has stayed dormant since the Montecito Debris Flow. The organization has chosen to learn more about the land before redeveloping. More than three years later, it has a plan and a potential reopening date.
Cindy Faith Swain peeks through a chain-linked fence that was once completely unnecessary, as separation from San Ysidro Creek neighbors came in the form of a natural lushness that provided serenity for the retreat-goers at La Casa de Maria.
Now one can hear the conversations of builders across that creek as homes are still being erected more than three years removed from the devastating Montecito Debris Flow.
A few football fields away, there's the sound of dump trucks as the Randall Road Debris Basin is built — also providing new ocean views for La Casa after multiple buildings on the 26-acre lot were destroyed by massive boulders, some of which remain.
"It took about 18 minutes to wipe out 50 years of work that we've done on this property," said Swain, La Casa's director.
It all acts as a reminder: La Casa doesn't want to experience this again, so instead of rushing to reopen its doors, it has chosen to visit with experts across multiple scientific fields to rebuild properly and appropriately.
Hence why its doors along San Ysidro Lane have remained closed, with just three full-time employees remaining. There were roughly 35 prior to the debris flow.
But there might be a finish line in sight — fundraising and county approvals not withstanding — as La Casa officials are readying themselves for a potential 2023 reopening.
That's a far cry from thinking it could do so by Fall 2018.
"At the time, we were like, 'We're back in the fall.' Right. I think we were naive; we had this attitude that, 'We've been here for decades, we can get this done. It's easy, right? How bad could it be?'" explained Kathleen Buczko, the executive director of the Immaculate Heart Community, which provides La Casa de Maria programming.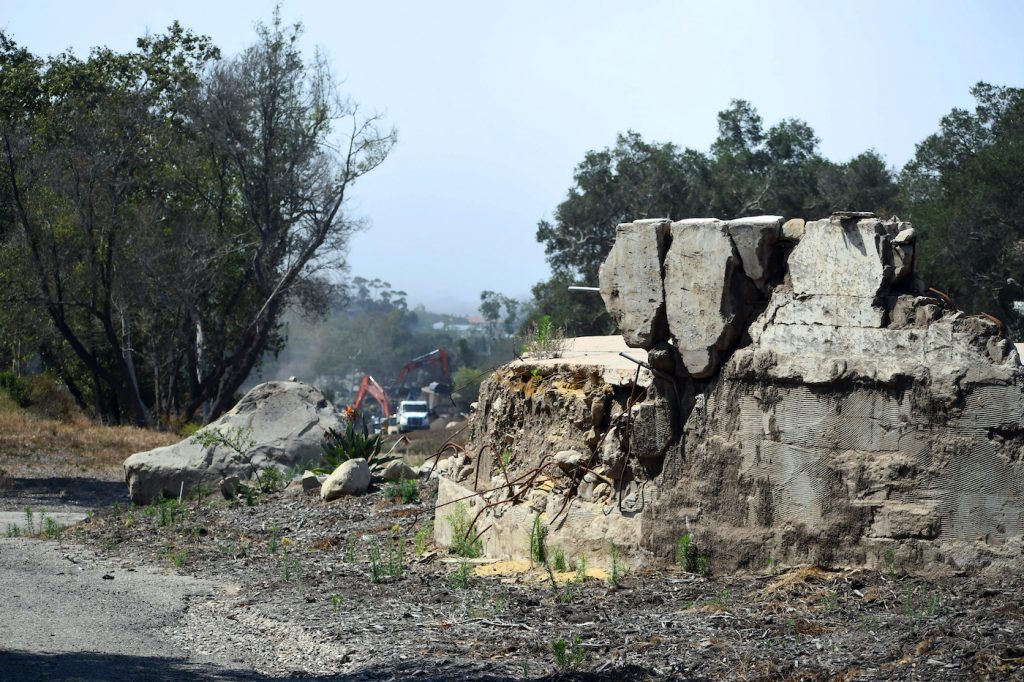 But some key questions arose though: Could a debris flow happen again? And how often has it happened?
This specific area hadn't been studied, so those answers weren't readily available. That meant calling a timeout, working with researchers and attaining those answers.
And the answers were sobering, with the area having gone through this type of debris flow every 50 to 60 years, somewhat out of sight because there hadn't been much development the last time around. That forced La Casa's hands, pushing it to look at the land as a long-term project instead of a series of short-term fixes.
La Casa took its insurance money and began $20 million in remediation, meanwhile learning what work needed to be done to avoid massive destruction on its property moving forward, hoping to never relive having to evacuate some 120 people in the matter of hours.
And now Buczko and Swain have identified a deadline of September to get their rebuilding plans to the County, knowing that there will be back-and-forth that will last through the end of the year, not to mention $75 million in needed fundraising. If all goes according to plan, breaking ground should begin by the outset of 2022 — if not earlier.
With the outdoors taking on new importance throughout the pandemic, Buczko and Swain know that once La Casa starts taking reservations, the 10,000-12,000 people it served annually before the debris flow might grow exponentially.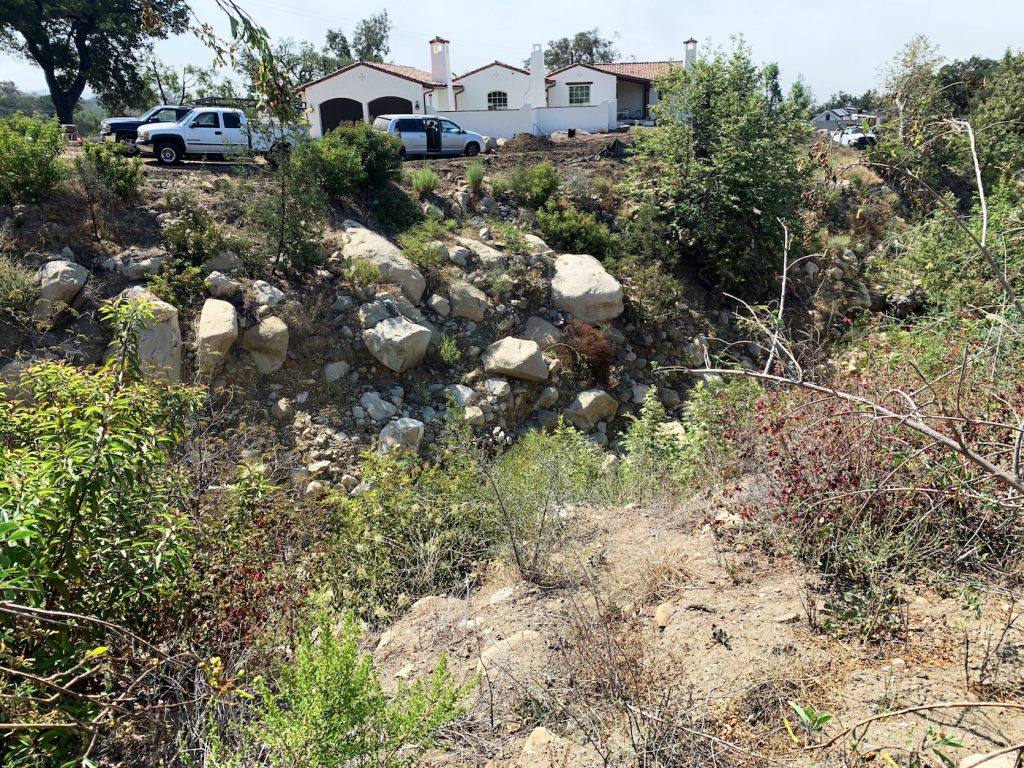 "People who know us, absolutely love it," Swain said. "And we believe that audience will grow once people experience what we are going to become."
On June 24, all the work will take an official step forward, as La Casa's partnership with the California Wildlife Conservation Board finally comes to fruition, some four years after La Casa had received a near million-dollar grant from the board to aid in the preservation of the steelhead trout that are prevalent in San Ysidro Creek, as well as kickstarting a project that will build an underground cistern to collect and store run-off and rainwater for landscaping and the facility's certified organic orchard.
Both Buczko and Swain point to partners such as the CWCB as the buoys that keep La Casa committed to its new vision.
"We believe in what we can do here, what it was and what it will be," Buczko said. "And when our partners also believe in it, well that tells us that we aren't alone."
You might also be interested in...