Montecito's Village Fourth Roadshow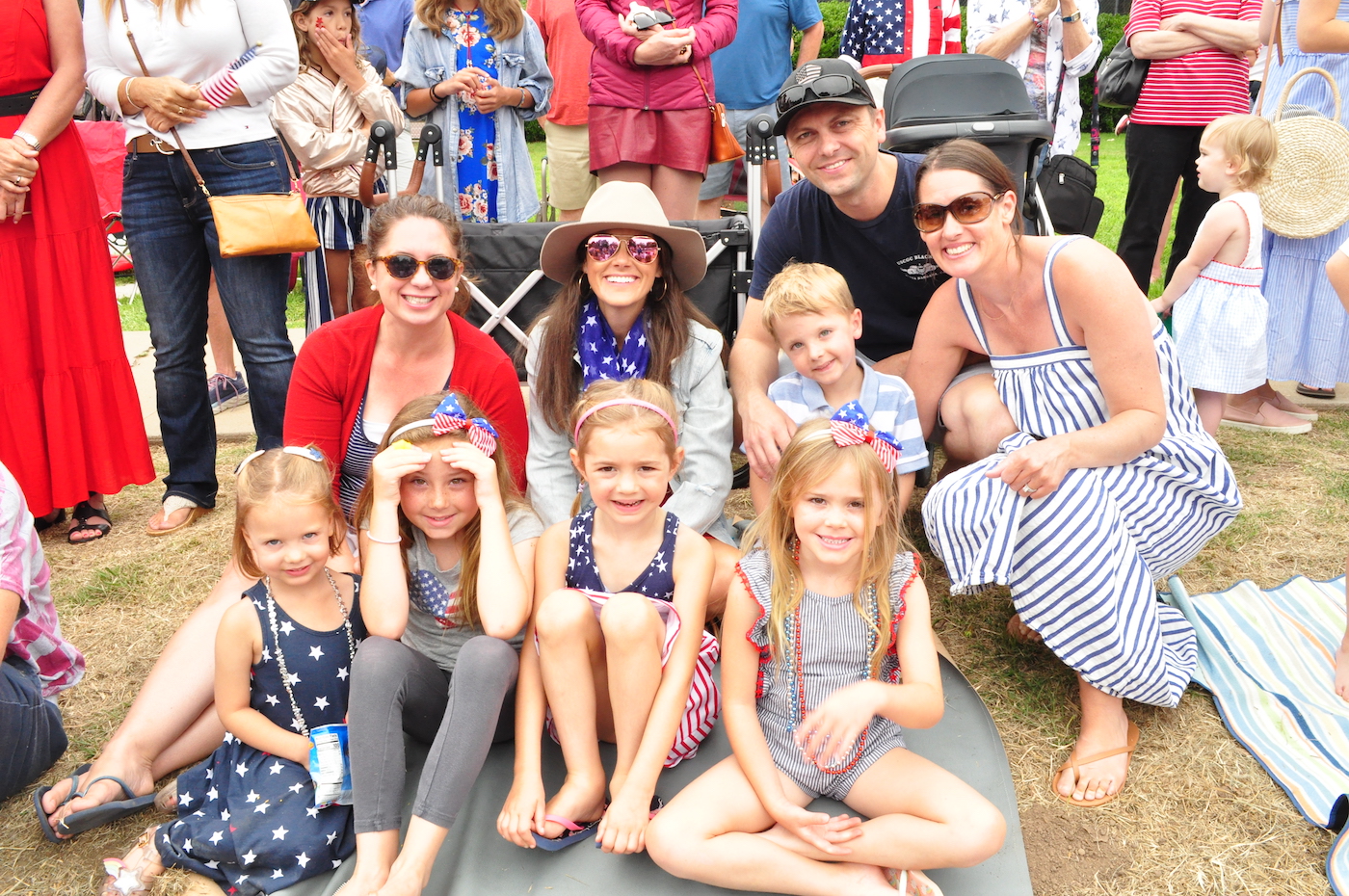 While being mindful of both the cautious emergence out of the pandemic as well as the community's desire to gather and celebrate, the Montecito Association has decided to once again take their popular patriotic show on the road, instead of gathering for the traditional parade on San Ysidro Road.
This Sunday, July 4, 30 vintage vehicles, fire trucks, and police cars will go on a "socially-distanced" parade throughout Montecito, on a shorter parade route from last year. The event is once again being organized by Mindy Denson and Kathi King, along with a dedicated committee.
"We're so lucky to be able to bring back the Village Roadshow this year! I'm looking forward to seeing all the kids and families celebrating this very special day," Denson said.
Like last year, when the event was finalized the Friday before the roadshow, this Fourth of July will look different than past celebrations: There will be no pancake breakfast at the firehouse, no gathering of thousands of residents on San Ysidro Road to watch the world's shortest parade from Upper Manning Park to Lower Manning Park, no BBQ and fair, no Grand Marshal, and no Montecito Cup games.
Instead, the parade will begin at Upper Manning Park, travel down San Ysidro Road to North Jameson, down Olive Mill to Channel Drive, past the Music Academy and Cemetery, under the freeway at Cabrillo, up Coast Village Road and Olive Mill to Hot Springs, along School House Road and back to Manning Park. Residents are encouraged to come out and watch the parade while being socially distanced, and cheer on the vintage vehicles, which will feature special guests, singers, and community leaders. The parade will begin with a flyover of four vintage airplanes, at 11:30 am sharp.
The crew putting on the event include Denson, King, Trish Davis, Dana Newquist, Michael Edwards, and MA Executive Director Sharon Byrne.
It is the committee's hope that next year the popular parade will be back after a two-year hiatus, complete with a BBQ at Manning Park, games for the kids, school competitions, and early morning pancake breakfast at the Fire Station.
California Highway Patrol and Santa Barbara County Sheriff Deputies will help with traffic control during the roadshow. For more information, see the map on page 29, or visit www.montecitoassociation.org.
Also happening this long weekend, the shops in the Upper Village are putting on a casual shopping event on Saturday, July 3; a sort of "soft" celebration to help residents (and tourists) get reacquainted with all the great stores and restaurants in upper Montecito.
"My hope is that people will come out and visit all the stores that have been open for a long time, and survived the pandemic, as well as see the great new shops that have emerged," said Sandy Stahl of Sotheby's, who organized the event.
Several stores in the Upper Village will hold special sales, trunk shows, and serve snacks this Saturday. There are more than 40 shops and restaurants in the Upper Village, including new businesses Eider Studio, Lemondrop, and Aquatic Jewels, and all are reopened fully as of June 15, including Pane e Vino and Via Vai, which are once again open for lunch and dinner. Many stores have decorated their windows for the July 4th holiday.
Stahl notes that the various shopping centers in the Upper Village also cater to those with newly-purchased primary or secondary homes, including a plethora of antique and furniture stores with various design style. "Sometimes I think people don't really realize what is up here. We have some great businesses and shops, with great items for the home," Stahl said.
The event is this Saturday, July 3, and businesses participating will have balloons in their storefronts.
You might also be interested in...