Charles Ward: December 27, 1940 – June 15, 2021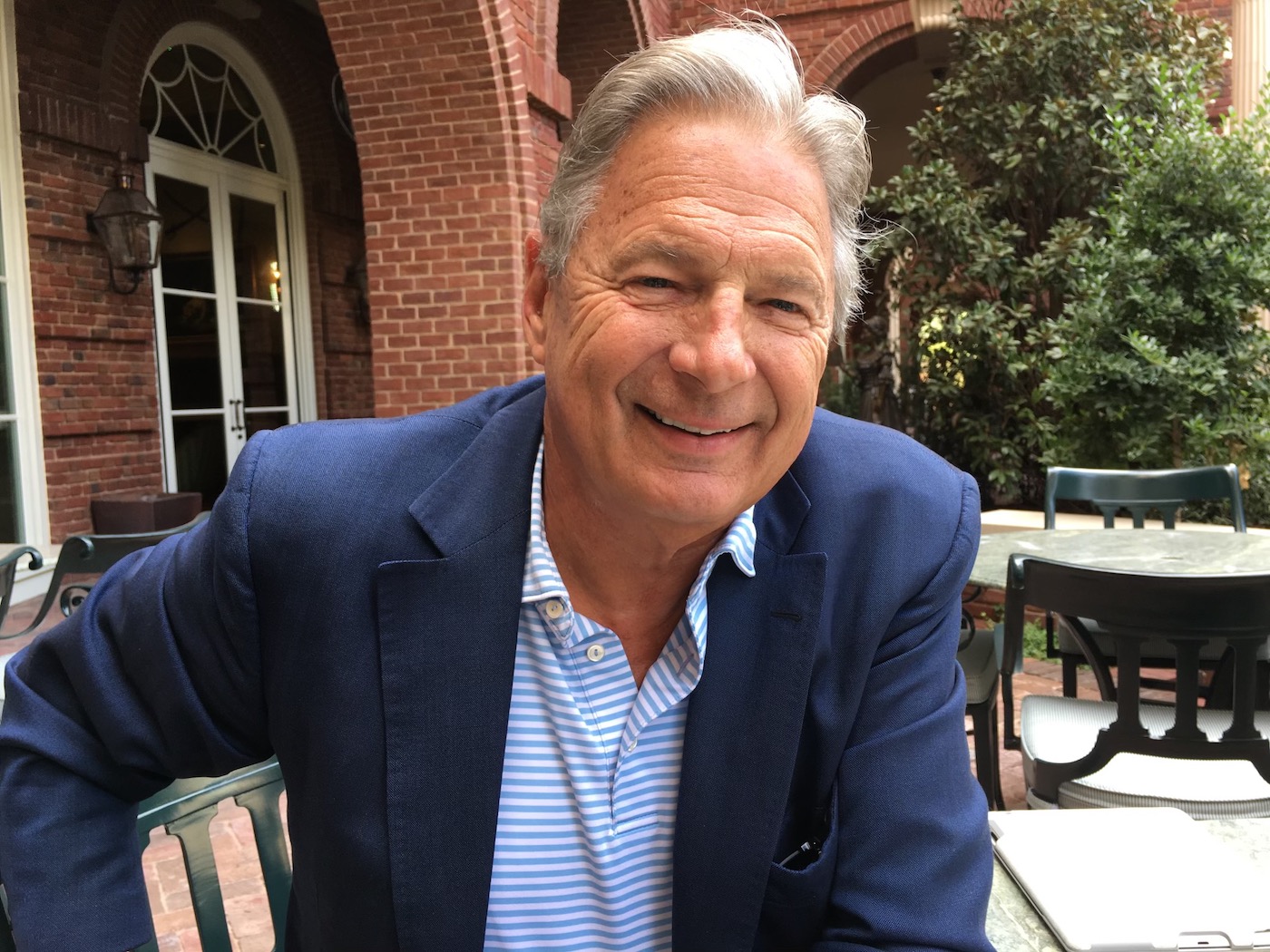 Charles Lowell Ward, Jr., passed away peacefully on June 15, 2021, from complications of heart disease. The Houston native was preceded in death by parents Judy and Charles Ward, Sr., as well as brother Jeffrey S. Ward, Sr. He leaves behind nephew, Jeffrey S. Ward, Jr., grandnephews Tyler, Mason and Braden, and longtime business ally, friend and caregiver, Katie Turpin.
Married once to Cathy Carrington Ward, he had no children, but enjoyed a much- beloved "family" of friends and business associates from across the globe. Of special importance, philanthropist Carolyn Farb, whom he spoke with daily, and writer Donna Scoggins, a frequent behind-the-scenes collaborator.
Prior to reaching the pinnacle of success in matters of luxury marketing, Ward entered the world of communications and journalism before getting a degree in either. He attended the University of Colorado, where he admits to graduating in "ski bum," before enrolling at the University of Texas Austin where he began studying journalism. Always one to shoot for the stars and blessed with good looks and a warm speaking voice, Ward talked his way into a job at a radio broadcast station—and then on air as a weekend news anchor for Channel 7. His status rose when he beat Dan Rather by nabbing an exclusive interview with President Lyndon B. Johnson in the lobby of the Driskill Hotel in 1964. He was just 24 years old.
Ward founded Media Communications a few years later; with offices in Austin and Houston, it became the first A.A.A.A. advertising agency in the area and was named one of the top five creative agencies in Texas. The firm was responsible for creating many statewide marketing programs, including the "Drive Friendly" campaign. Ward also worked on behalf of many high-profile clients, including restaurateur Lance McFaddin. During this time, he was chosen as a "Bachelor of the Month" by Cosmopolitan magazine, and his status as a man about town was solidified.
Ward moved to La Jolla in 1985 after winning a contract to organize the San Diego Yacht Club America's Cup campaign. He raised $16 million for Stars & Stripes, and the crew won the prestigious yacht race in Fremantle, Western Australia. After orchestrating a victory celebration at the White House, and a ticker tape parade on Fifth Avenue in Manhattan, the state of Hawaii appointed him head of economic development; his small firm beat out the likes of Ogilvy & Mather and raised $10.5 million in just 90 days.
When he moved back to the mainland, to Dallas, Ward founded Idea Works Global. He continued to raise sponsorship dollars and create experiential events for sports that included regional, national and international polo, Indy car racing, the NFL Super Bowl, and many others. The clients for whom he built strategic alliances, marketing opportunities, partnerships and more included Santa Barbara Polo, Bombardier Aerospace, Maserati, Belmond El Encanto, Gulfstream Aerospace, Ferrari, and Silver Air.
In his long, full and remarkable life, Charles Ward accumulated more than 50 years of luxury-related marketing initiatives and partnerships for some of the world's most prestigious brands. He was a visionary who could see possibilities that others couldn't imagine. An avid swimmer and accomplished triathlete, it's ironic — but not surprising — that Ward excelled at marketing sports about which he had little knowledge. He was blessed with a positive attitude and inner power he jokingly referred to as "The Force."
A private celebration of life will be held in Santa Barbara at a date yet to be determined. In lieu of flowers, donations to the Museum of Polo and Hall of Fame in Lake Worth, Florida would be especially meaningful. Please contact the museum at 561-969-3210 for information.
You might also be interested in...