The Hills are Alive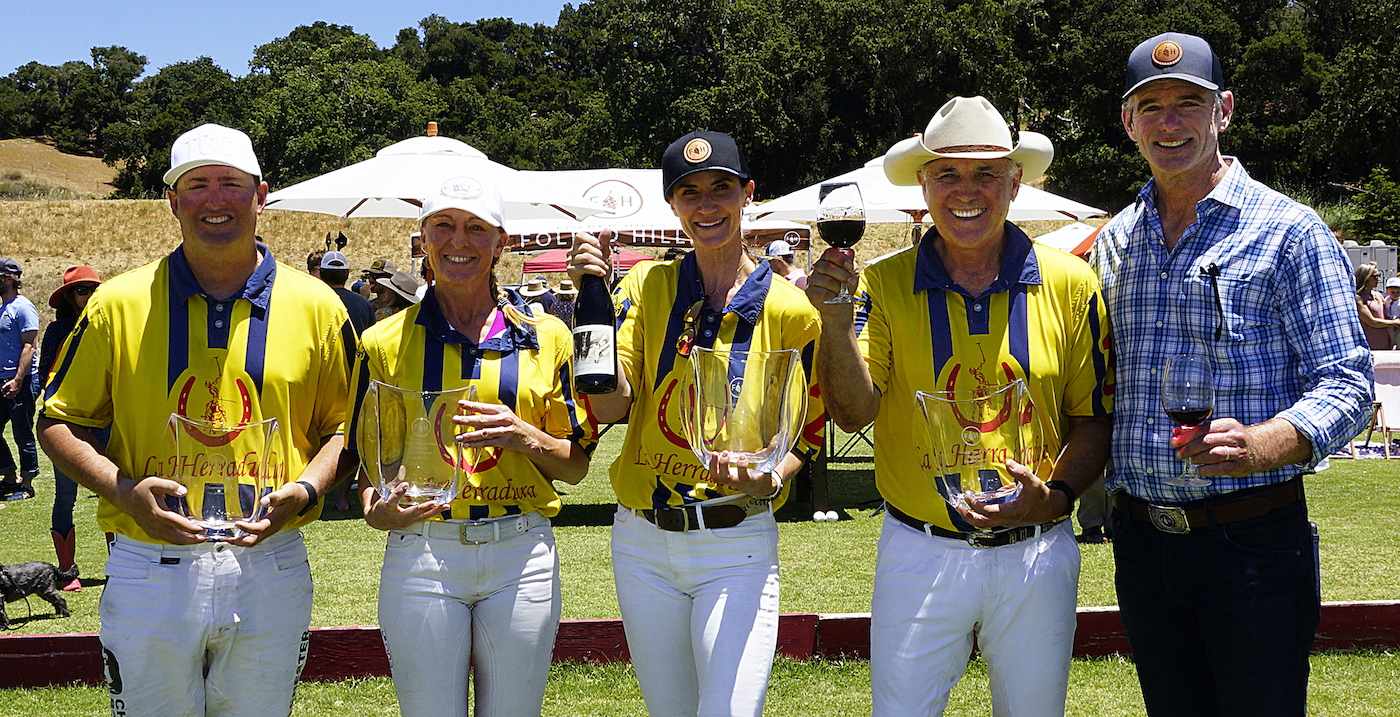 It was the perfect pairing when Folded Hills winemaker Andy Busch, a former patron at the Santa Barbara Polo Club, debuted his 2018 Polo Syrah at his rustic Gaviota locale, which produces 3,200 cases of wine annually.
The new vintage was made by winemaker Angela Osborne, who has now moved on to devote her time to her own label A Tribute To Grace, in memory of her grandmother, which she founded in 2006.
Her replacement is Michael Brughelli, former winemaker for Scar of the Sea, a label he co-founded with Mikey Giugni.
As the 110 guests tucked into tri-tip rolls and the strawberry Pavlova made from strawberries grown and eggs laid on Andy's 600-acre ranch by his longtime personal chef Mark Gonzales, his Folded Hills team competed against polo legend Memo Gracida's Santa Ynez players La Herradura, narrowly winning 5-4.
"The wine sang polo from the get-go," enthused Andy, whose family founded the iconic beer Budweiser.
I'll drink to that…
Taking Down Auntie . . .
On what should have been one of the happiest of occasions, the birth of their daughter Lilibet Diana, Prince Harry and Meghan Markle are now set to get involved in an unseemly legal imbroglio with the BBC, the U.K.'s main broadcaster.
Auntie, as the TV network is affectionately known, reported the Duke and Duchess of Sussex did not ask Harry's grandmother, Queen Elizabeth, for permission to name the girl in honor of her family nickname, contrary to their claim.
All this comes on what would have been Prince Philip's 100th birthday, just nine weeks after his death, a particularly poignant moment for the monarch, who celebrates her Platinum Jubilee marking 70 years on the throne next year.
Top London law firm Schillings has now threatened the Beeb with legal action, accusing the report of being "false and defamatory."
An unedifying affair all around…
You might also be interested in...