Longtime Local Marshall Miller Named New MPC Commissioner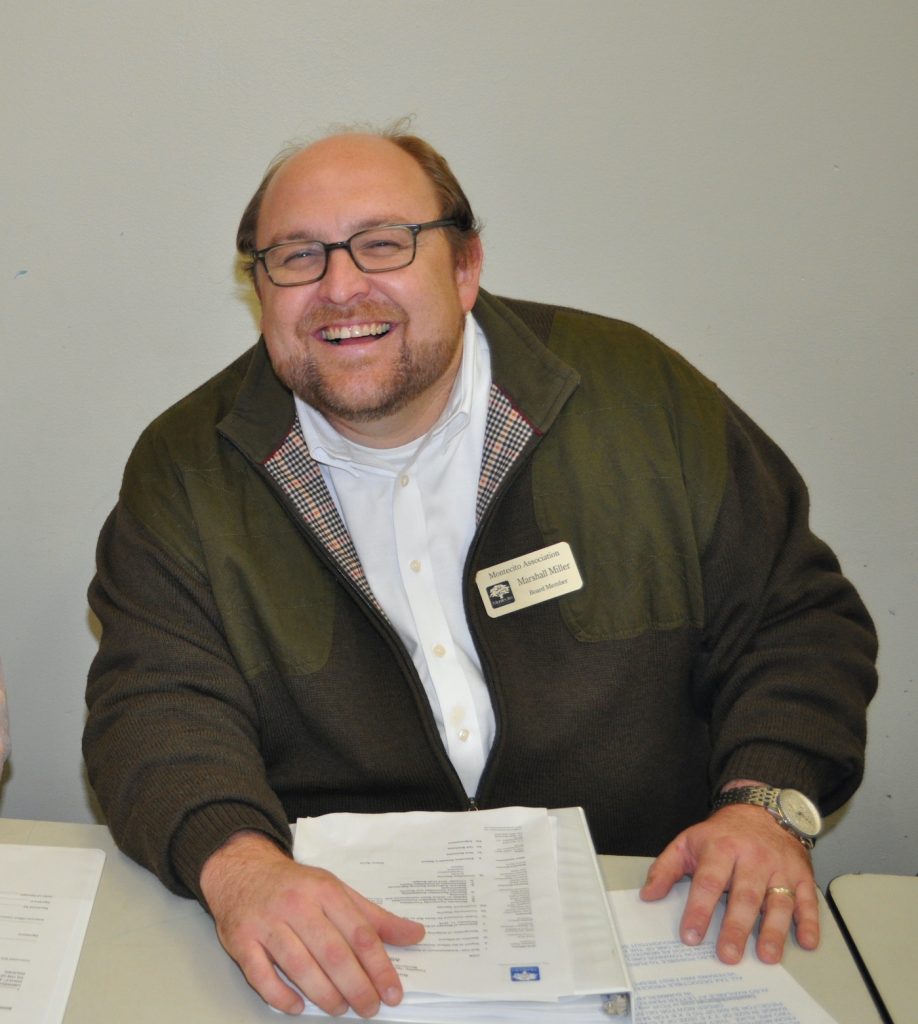 Earlier this week the Santa Barbara County Board of Supervisors appointed Marshall Miller to the Montecito Planning Commission. His appointment was for the vacancy left by Charles Newman, who stepped down from the Commission at the end of his second term in December 2020.
Growing up in Montecito, Miller attended All Saints, Montecito Union School, and Crane Country Day School. The fourth generation Montecitan moved away from the area to attend college and made his way back in 2010. Since then, he's been involved in community organizations including the Westmont College Foundation, COLAB of Santa Barbara County, the State of CA 19th Agricultural District Board, and most recently, the Montecito Association, where he was a Board Director until his resignation last week.
Miller says he hopes to contribute positively to Montecito's ongoing resiliency following the January 9 Debris Flow and the current issues surrounding climate change, including future wildfires and debris flow events.
"My hope is to help make Montecito robust as possible as we deal with these issues," he told us earlier this week. In his work with the Montecito Association, Miller has been vocal at raising questions related to the freeway widening and drainage issues.
He says he also hopes to champion the Montecito Community Plan related to new housing bills that could drastically change the look and feel of Montecito.
"My vision would be to adapt to state level changes that would be consistent with the Montecito Community Plan and the experience and the feel of Montecito. If we aren't successful in stopping the passage of these laws, we are going to have to adapt to them," he said, referring to the work that the Montecito Association has put in to help defeat SB-9 and SB-10, which would allow lot splits and the building of multi-family housing units in single family residential zones via ministerial approvals, without local control or design review.
"We will need to play a role in working towards compliance with the State's approach," he said.
Miller credits an op-ed by local author T.C. Boyle following the Debris Flow as the spark that made him realize a new level of love for Montecito, and the strong desire to get involved to build the community's resiliency and help retain its semi-rural character.
"I look forward to the challenge," Miller says.
The new appointee's term will end January 2, 2023. Miller will join fellow commissioners Bob Kupiec and Susan Keller, who have less than a year remaining in their terms, and Donna Senauer and Ron Pulice, who were both reappointed for another term in January of this year. At this month's meeting, taking place June 16, the Commission will hear from a property owner on Park Lane who is seeking a lot split, as well as a property owner on Fernald Point Lane, who is appealing the denial of an ADU on his property.
For more information about the MPC, visit www.countyofsb.org/plndev/hearings/mpc.sbc.
You might also be interested in...