History Happy Hour at the Museum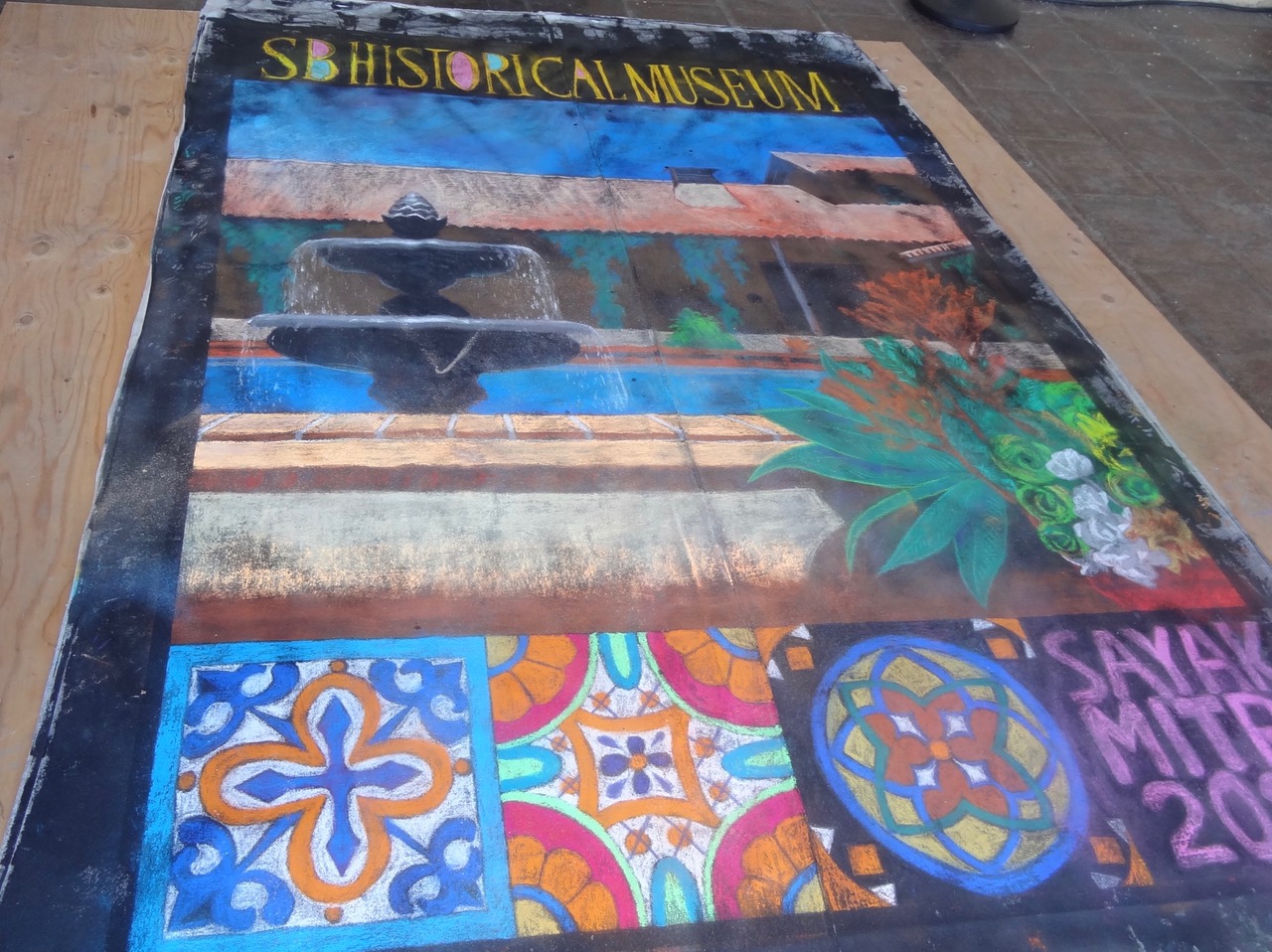 "So much history.  So little time." That is Neal Graffy's mantra. He recently profiled five of Santa Barbara's most generous patrons: C. K. G. Billings and his estate Asombrosa, George Owen Knapp and Arcady, Frederick Forrest Peabody and Solana, David Gray and Graholm, and William H. Cowles and his Eucalyptus Hill.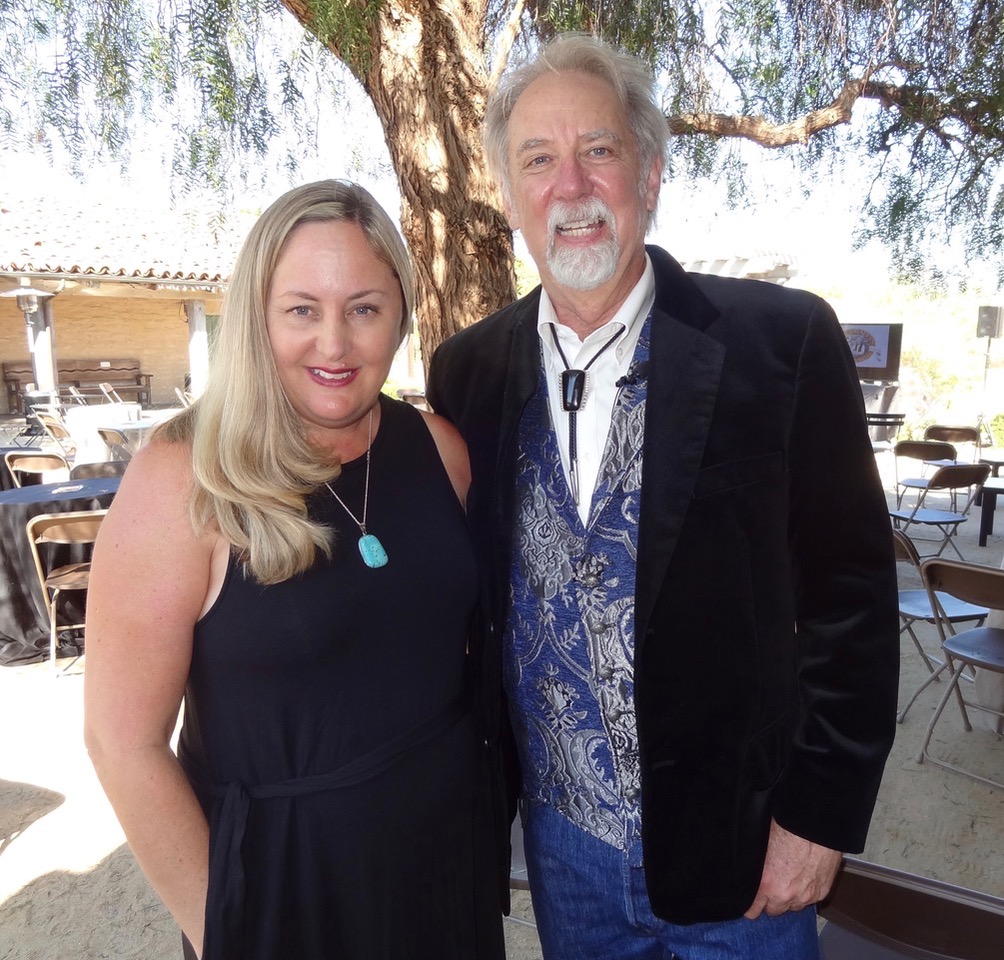 His audience was happy to be out with no masks and shaking hands. Acting director of the Santa Barbara Historical Museum (SBHM) Dacia Harwood had filled half the courtyard with small tables for two or four, wine and nibbles. There was a stage and podium for Neal and two screens to show his slides.
How did Neal get to be the local authority on our history? In 1989, he gave a slide show talk on Santa Barbara history. It was received so enthusiastically he developed more talks and now has 20 different topics that have been presented more than 300 times.
From there he has appeared on local, state, and national radio and TV including Huell Howser's California Gold, KCET TV's Life and Times, and nationally on This Old House. He has been featured in several documentaries including the Emmy Award-winning Impressions in Time. He has authored two books, Street Names of Santa Barbara and Historic Santa Barbara. Neal has served on several boards including the SBHM.
Neal's sense of humor serves him well when he gives his talks. For fun? He collects local memorabilia, postcards, photographs, plays guitar, and enjoys cruising around town in an unrestored 1941 Packard 180 limousine. He is still searching for the perfect bacon burger.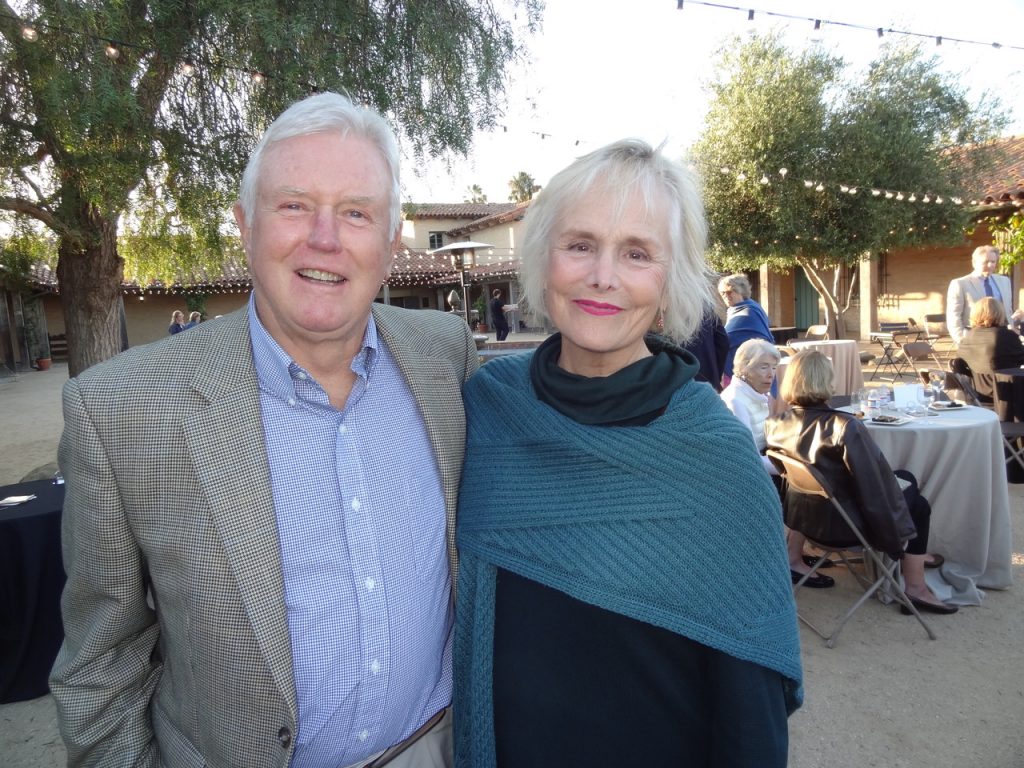 Our SBHM was completed in 1964 and it stands as a landmark for the preservation of our regional history. We have no idea how large it is with thousands of items stored in temperature-controlled vaults underground — a vast archival collection of documents and artifacts within their Gledhill Library.
There are rotating exhibits in the Sala Gallery featuring local traditions, art and historical events, as well as a permanent gallery tracing the local history from the Chumash to the mid-20th century. I always love attending events in their Spanish courtyards where so many weddings are held. And the two historic adobes, the 1817 Casa Covarrubias and the historic adobe of 1836. For a while, they have an I Madonnari painting in the courtyard.
The museum's mission is "To inspire meaningful connections to Santa Barbara history."
Plan on a visit to the Project Fiesta exhibit beginning June 25. Currently, the public can enjoy all this for free. Entrance is always free to members, students, and anyone under 18. For more details, call 805-966-1601. Their location is 136 De la Guerra, in the heart of the city.
You might also be interested in...