A Philanthropic Visionary: Celebrating the Life of Lee Luria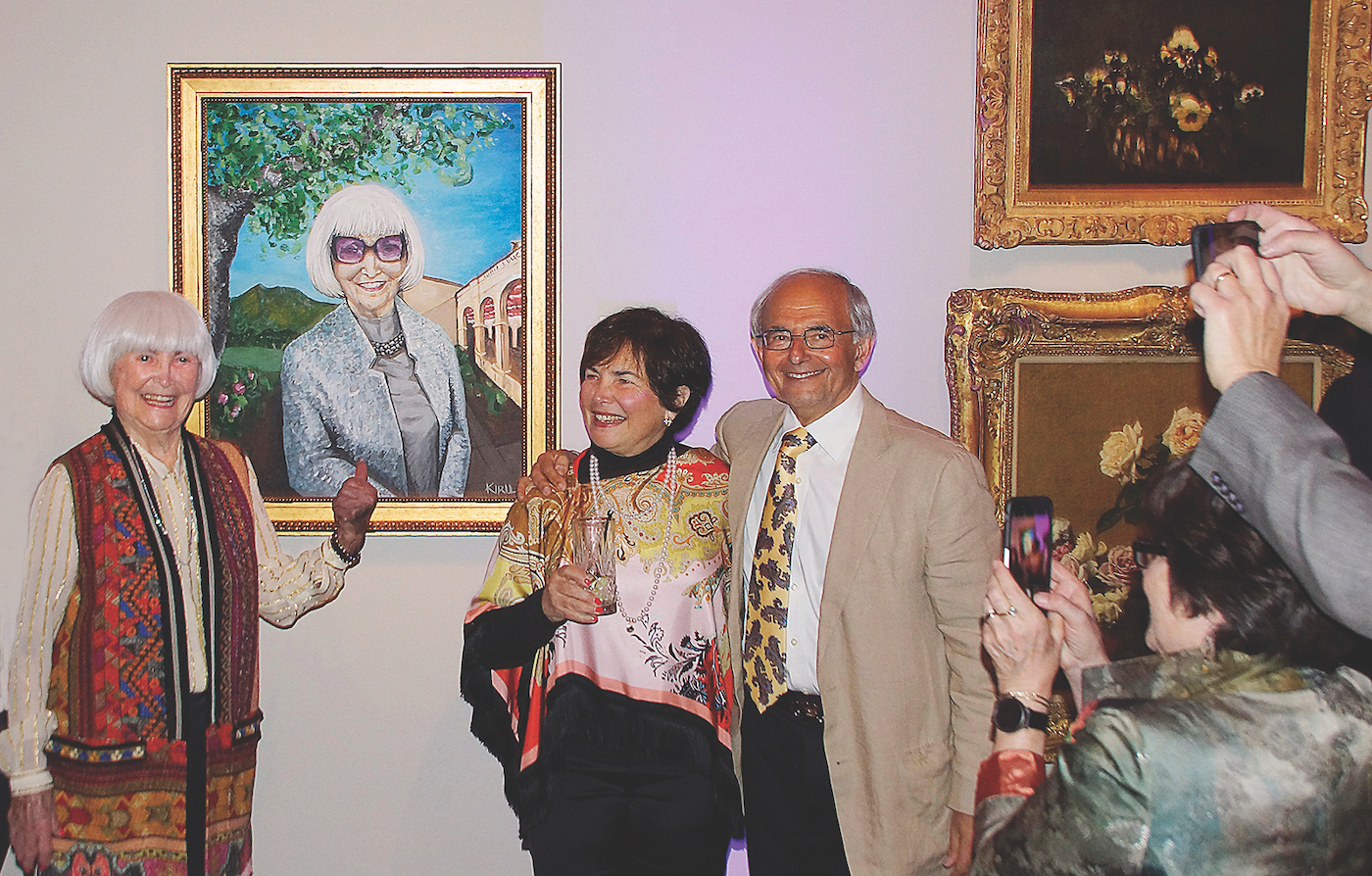 It was a late afternoon in early 2017 and Jonathan Fox was en route to a pre-dinner cocktail with Lee Luria, the philanthropist extraordinaire that had just given Fox's Ensemble Theatre Company a new lease on life — quite literally.
With her favorite gin and tonic at her side and Fox acquiring a glass of wine at the Montecito Country Club, he noticed that she was holding a white envelope.
Already nervous because he was about to ask her for a donation, she handed him the envelope.
Inside was a forgiveness note, allowing the ETC to own the New Vic Theatre outright. No lease. No short- or long-term financial burden.
"And now you can ask me for more money," she told Fox, ETC's artistic director.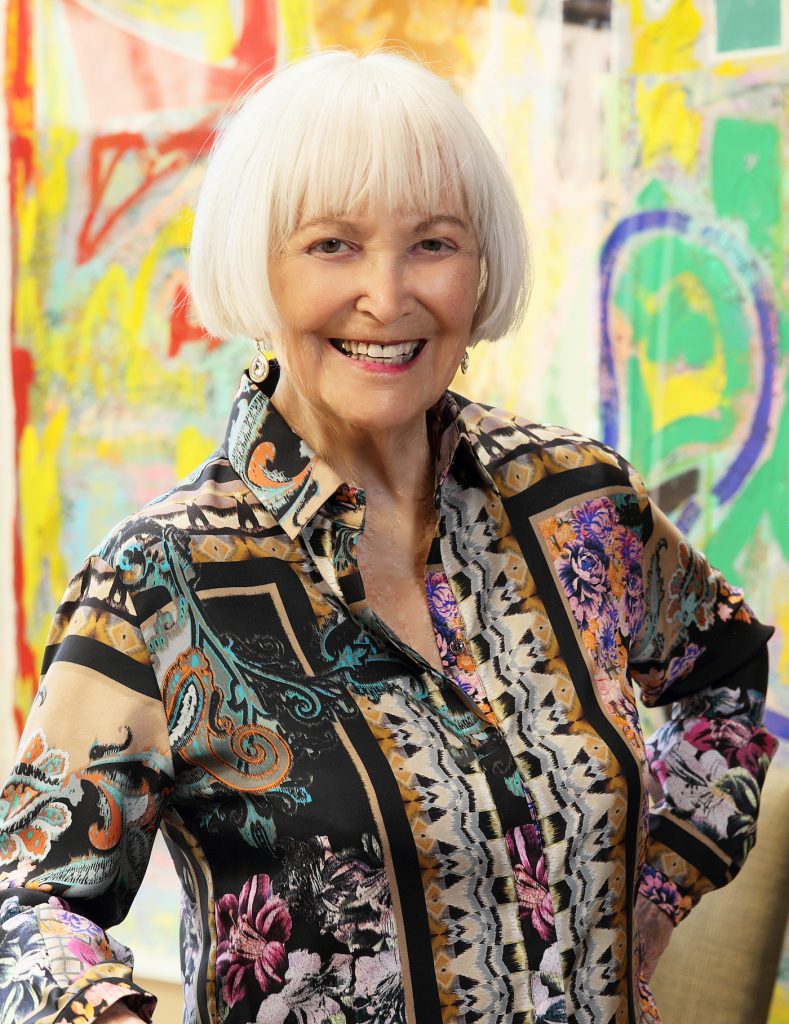 And he did, and she acquiesced, sponsoring an ETC production, something she enjoyed doing annually.
"It was a gift to this community; she cared about its impact on all of us," Fox said. "That's how she lived her life."
On June 10, 2021, Lee passed away at the age of 93, leaving the music, arts, education, her beloved Boston Red Sox, and philanthropy communities without one of its cornerstones, instead showing the world that a pay-it-forward spirit can make a difference.
She started on her philanthropic journey alongside her longtime husband, Eli Luria, a renowned South Coast real estate developer. She was his yin to her yang, perfect partners until his passing in 2006.
"They complemented each other perfectly; he would provide the big vision and she would find a way to make sure it was executed," said Scott Reed, the president and CEO of the Music Academy of the West.
And Lee's work definitely wasn't done, continuing the familial quest for the next 15 years, working alongside her daughter Kandy Luria-Budgor in aiding ETC, MAW, and the SBCC Foundation, among many others.
"She just took over, she kept going until the last minute," said longtime friend Teresa McWilliams, reminiscing on their monthly "Birthday Club" get-togethers that involved six women from the area that became an idea center while enjoying a meal at the Valley Club.
With a penchant for the arts — look no further than her sporty red Lexus that gave away her vibrant personality before ever talking to her — the community of Santa Barbara benefitted from Lee's commitment to paying it forward.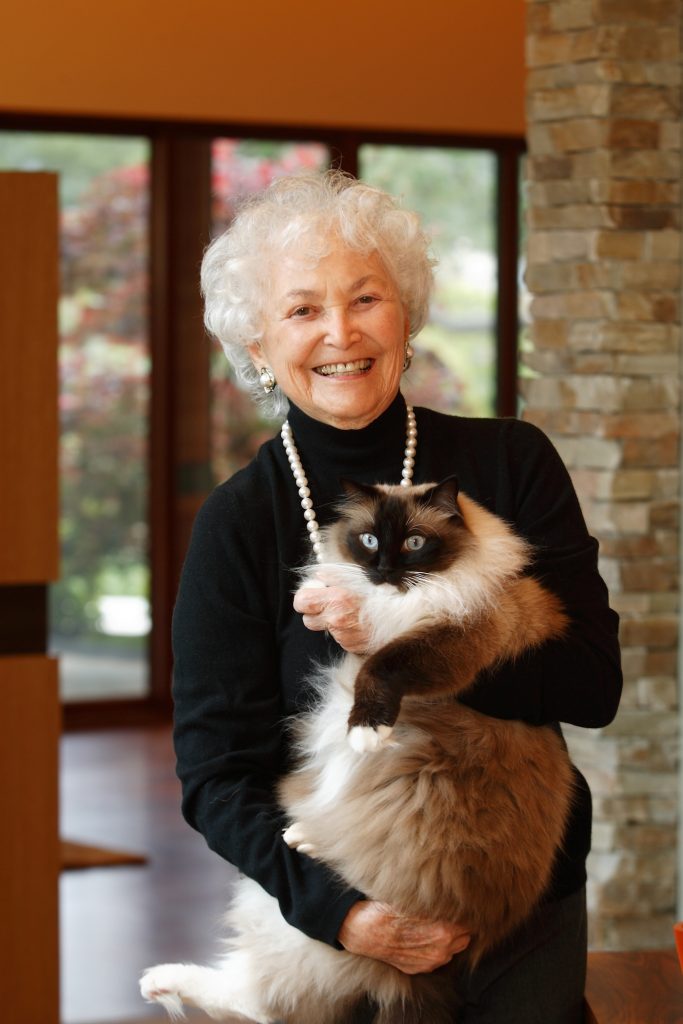 "Her generosity is so spread out that it not only speaks to what she cared about personally, but also speaks to what she cared about civically," said Jill Seltzer, the managing director at ETC. "She was known for something she always said: 'What are you waiting for?'
"She just had a way to always move things forward."
For Vicki Riskin, a longtime friend, it was Lee's attention to detail that spurred action.
They met as Riskin introduced Lee to Human Rights Watch, a nonprofit organization focused on advocacy, and Lee volunteered to host a luncheon to learn more.
"You invite the people, I'll take care of the luncheon," Riskin remembered Lee telling her.
At the luncheon, she heard from a former prison inmate that had been taken advantage of while incarcerated, but Lee still had time to nitpick about what was served.
"She didn't like the salmon," Riskin said. "She cared about every detail of what she did. She always set out to get it right."
Riskin is the first to admit, "I loved her, and she intimidated me because she was very direct," a trait that many of her friends and colleagues pointed to — you always knew where you stood with Lee.
And while she offered her perspective, she was also curious by nature.
"I found myself in conversations where she asked a lot of questions. She would teach her way to her own truth," Riskin said. "And that was a remarkable quality."
Taking Music Personally
Classical music — including the development of tomorrow's influencers and innovators in the space — was a passion for Lee, with the Music Academy of the West benefitting greatly from her involvement.
Scott Reed, the president and CEO at MAW, says that the moment that Lee decided to step on campus, "the academy was a better place."
Not because of her affinity for classical music, but her willingness to roll up her sleeves and create programs that allowed for the academy to be available to all.
She was on the scholarship committee, where she was able to move the academy from partial to full scholarships, which took a financial commitment from the Lurias.
"Once you do something like that, you can't really turn back," Reed said. "That decision transformed our academy. Her vision did that."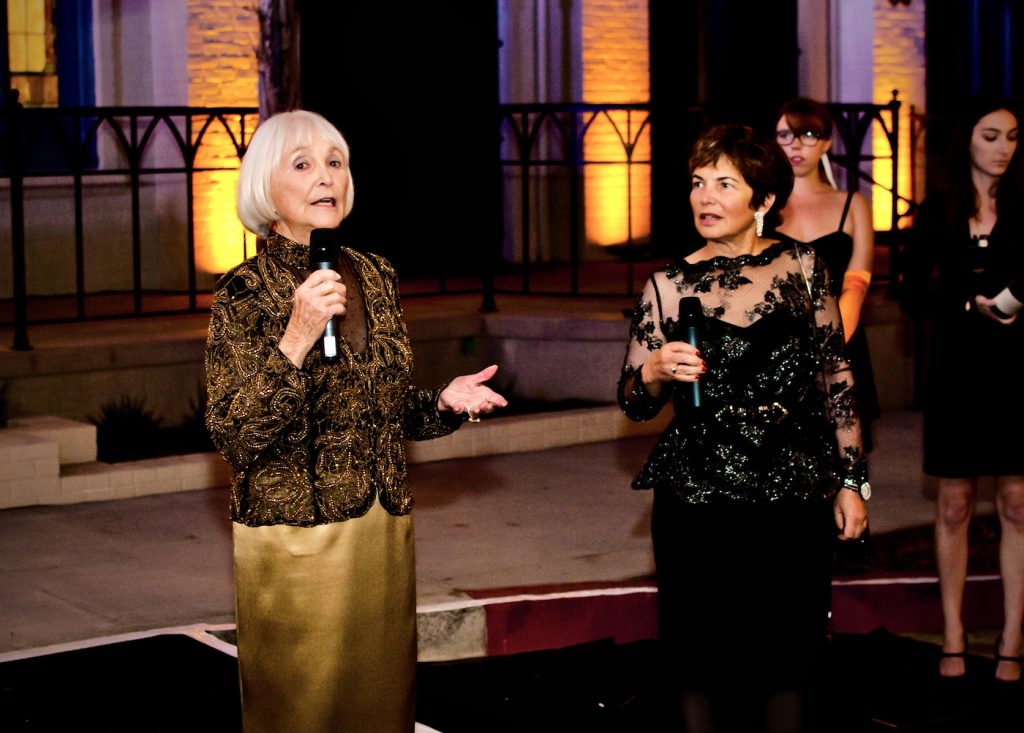 She also founded the Compeer Program, where the academy's fellows are connected with community members to provide more insight into the importance of what MAW provides to musicians from around the world.
"It gave a much different experience and view of the life of a young classical musician or a young artist," Reed said. "That connection is so unique, and one that she wanted people to feel."
For Lee, music was personal, and that meant that the MAW staff was treated like family, particularly Reed.
Upon the birth of his now four-year-old daughter, Lee announced that she would be the baby's godmother.
Reed couldn't have handpicked anyone better.
"It made me adore her even more. It was vintage Lee Luria."
Victory at The New Vic
A little less than five years ago, fresh off the Luria Family purchasing the New Vic and giving the Ensemble Theatre Company a permanent Santa Barbara home, Jill Seltzer remembers sitting down for lunch with the woman that made it all happen.
She had to pinch herself a bit that Lee Luria was interested in her for the managing director position with this company that had newfound life.
But she couldn't stay in that cloud for long.
"The quick wit, the incisive questioning, that stood out immediately," Seltzer recalled. "And she listened."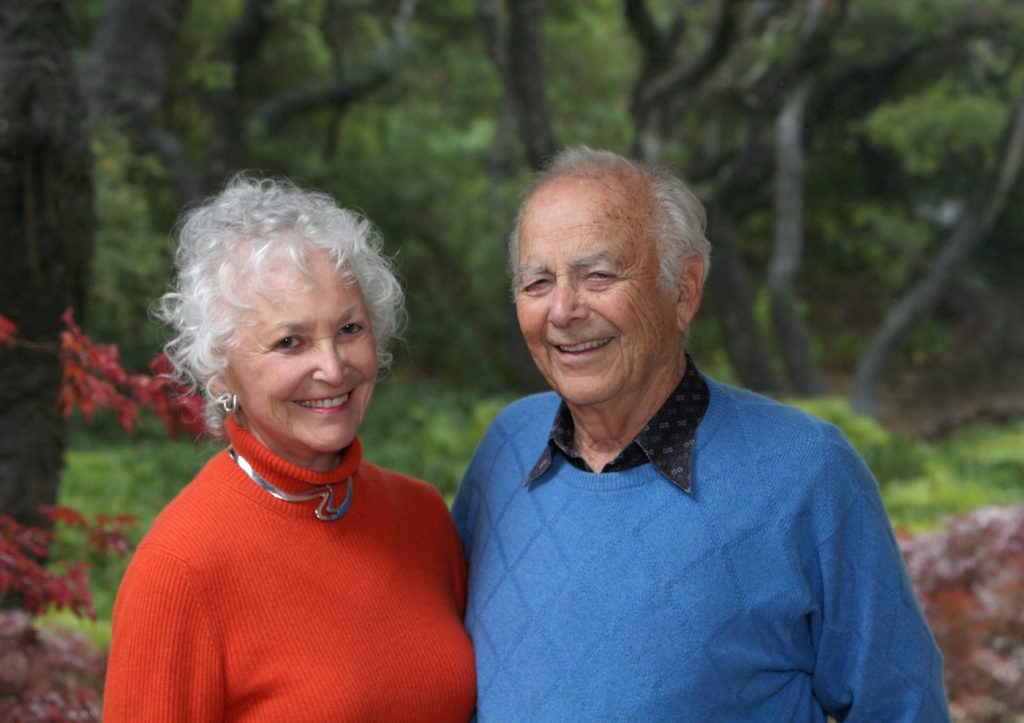 And the July 2016 purchase of the New Vic — ending a 14-year planning and fundraising cycle by ETC — wasn't just about cutting a check, it also came with a long-term vision supported by both Lee and Kandy.
It would allow ETC — founded in 1979 and the only professional, resident theatre company in Santa Barbara — to open its doors to other community activities that would supplement the nonprofit's bottom line.
The ETC's budget is comprised of 60% contributions and 40% ticket sales — so renting out the facility continues to be a nice supplement.
And Lee's forgiveness of the loan wasn't an ending point, meeting with Fox regularly to get updates on the financial stability of the theater. He would tell her things were going well but took one lunch to make sure he understood that the ETC and New Vic was much more than just a theater company.
"If you were ever not doing well, if you're ever in trouble, you need to come to me because I will go to other people as well because the theater has become really important in Santa Barbara, and we can't let something happen to it," Lee told Fox.
Seltzer admits that Lee's presence was a constant reminder to make sure to always represent the company properly, feeling a sense of responsibility to Lee's vision — "we owed that to her," Seltzer said.
A Commitment to Education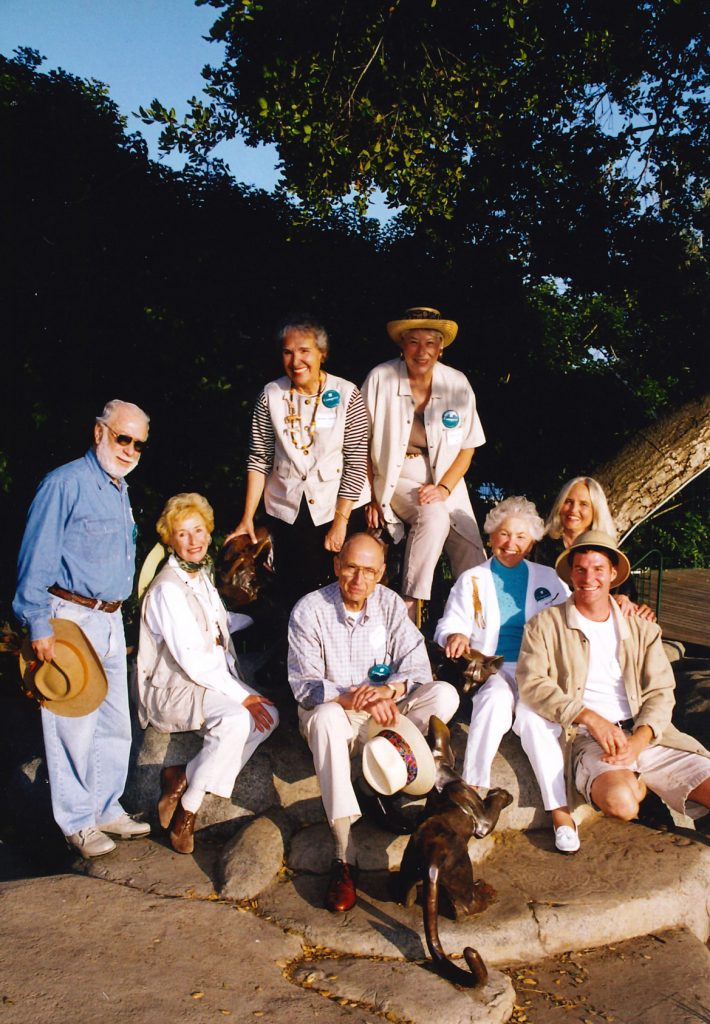 One can't take a step on campus at SBCC without seeing the Luria impact, with the family name simply synonymous with being a Vaquero, a product of five decades of intimate involvement.
From athletic press boxes to the library and resource center, the Luria name is emblazoned for all to see — borne out of a want to help those from all walks of life enjoy a premier educational experience.
In fact, later this summer will be the first time that a member of the Luria family is not on the Board of Directors of the SBCC Foundation — the largest community college foundation in the state of California, and one that Eli founded.
With 115 others looking at the state's top community college according to Niche's 2021 rankings — also slating SBCC as No. 38 in the United States — Foundation CEO Geoff Green says that the Lurias helped put the school in this position.
"The private support really just allows you to think of it as sort of the venture capital of the enterprise," Green said. "It's based on great educators, that's where it starts, but the community college mission is to meet students where they're at and that takes something more. You've really got to stretch, be innovative, and read the room correctly.
"If you want to close any gap and opportunity, one of the best ways you can do it is investing in community colleges and the Luria family knew this long, long ago."
Lee's interest in SBCC was also personal, having attended the college herself in the adult education department, where there is a Glass Arts Studio in the Wake Center named in her honor.
Green was always interested in Lee's "why" when it came to investing her time and money into the college.
She would tell him of her love of her own experience, and simply wanting to replicate that for others.
"It's one of the things that makes this community special," she would tell Green, "And I want to make sure to support it."
And her consistency in doing so continued even after Eli's passing — alongside Kandy, Lee always made herself available to the school and the Foundation.
This included funding the President's Scholarship, SBCC's most significant scholarship that is awarded annually. The family has also been Angels in the Running Start program that allows students to attend SBCC that normally would not have the means to do so, giving them a kickstart in their higher education journey.
Green knew that he could approach both Lee and Kandy at any time about changing courses on a project or trying something new. Like launching larger fundraising events such as a gala, the Lurias were all in, and that began with the "matriarch of the family," according to Green.
"They were among the first calls I would always make," Green said. "They'd always say, 'OK, we are with you. Let's do that.' As leaders, getting support like that, I can't even begin to describe how valuable that is.
"And that all started with Lee. She set the direction."
You might also be interested in...