Slim Pickings? Sure, but There Are Plenty of High-End Properties Available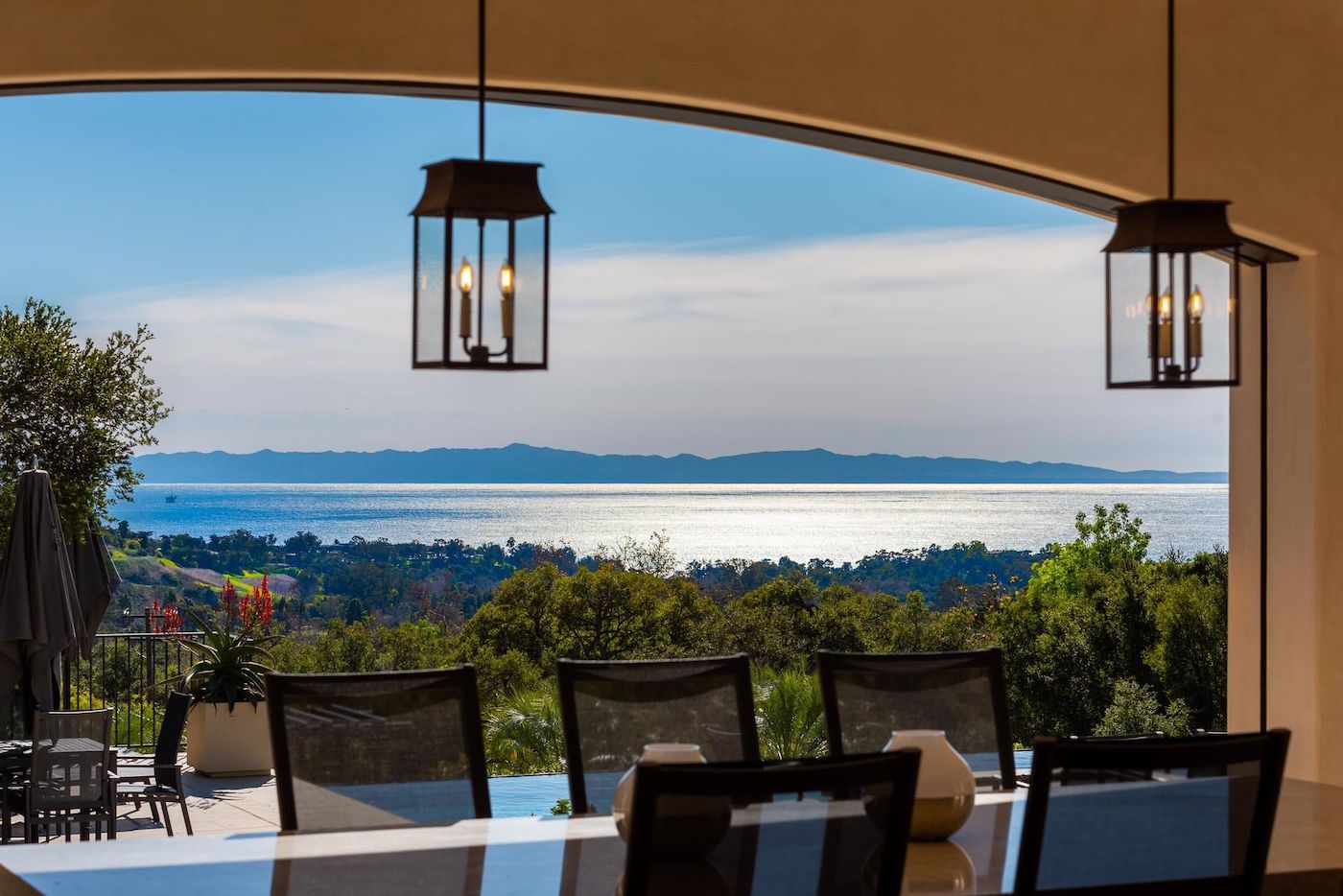 In Montecito, spring basically brought us no rain, and summer is just around the corner. I can tell because the weekends are teeming with people on Coast Village Road and the mix of overcast and sun is keeping me dressing in layers still. But I'm working on my summer feet, when we walk barefoot more often, like when we were kids and didn't wear shoes sometimes all day. In a place like Montecito, you can do that… At nine years old or at 50, it is a beach town after all.
And while the price of living here just went up considerably — and the vibe is certainly more on the higher end than at any time in history — let's never forget this is a beach and mountain town. Nature is most of what makes this place such an amazing and desirable place to live and visit.
The recent real estate buying frenzy was fueled by so many factors and reasons people want to live in Montecito but was mostly made possibly by the wealth so many have accumulated by doing well in recent decades. And this buying craze has not just been in the lower- and middle-price ranges in Montecito, it was across the board. As an example, we had more sales over $10,000,000 in the last month or two than we normally see in an entire year.
From homes that were on the market last year for $9 million selling this year for $11 million, to homes that sat on the market for years at $13 million finally selling at near full asking price, it has been a confusing time to determine specific value. It's better to look at a home in Montecito as being in a certain price range of value. Let's not say it's a $4.2 million home but a $4 to $5 million home depending on the buyer seeing it when it hits the market.
We are experiencing more of a big city real estate market, with buyers winging in from all over. This is not a competitive locals' market where everyone knows what the neighbor's house sold for last time. Homes are changing hands so quickly and often at higher prices than were paid just last year and it's as if nobody is paying attention to comps at all.
In looking at the past 12 months in the Montecito market, we have seen homes sell for 10% to 30% over asking price, while others take a few weeks or months to sell and not at full asking price. But, for the most part, any home in good condition and in a comparable price range to another, has kept the market moving.
Think of it like this for the common person. If the car you really want to buy is $40,000 not $37,000 as you budgeted, and your payment would be an extra $57 per month, would you still buy it?
In considering a Montecito estate, if you have $143 million to your name and your dream house asking price was $7 million but now it's $7.6 million, would you really walk away?
For the average Montecito home buyer right now, paying cash, with many other large assets untouched, the decision can be this simple. Do I buy the slightly more expensive one to get what I want? And, thus far, for about 12 straight months, the answer has been "yes" from about 450 people or families who have bought homes in Montecito, nearly two times the normal 12-month average number of home sales in the area — and that's just the sales that are in the Multiple Listing Service (MLS), as many others have sold off market, and therefore undetected.
With only 36 homes and condos on the market in Montecito, in all price ranges as of June 3, and fewer coming on the market in the MLS, it becomes clear that the pickings are slim. That said, there are still great opportunities on the market. Here are a few listed at more than $10 million that all appear to be solid deals if you compare to recent area sales, especially when compared to prices in Beverly Hills, Palisades, etc.
985 Park Lane – $12,875,000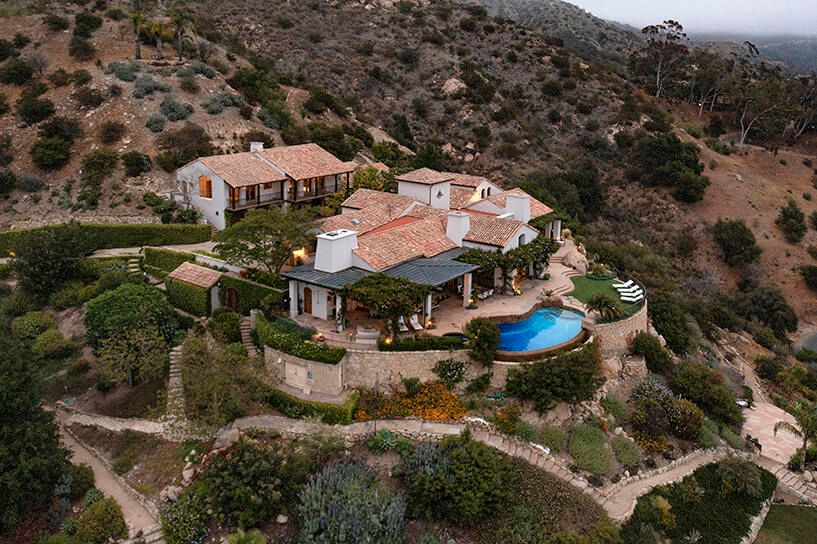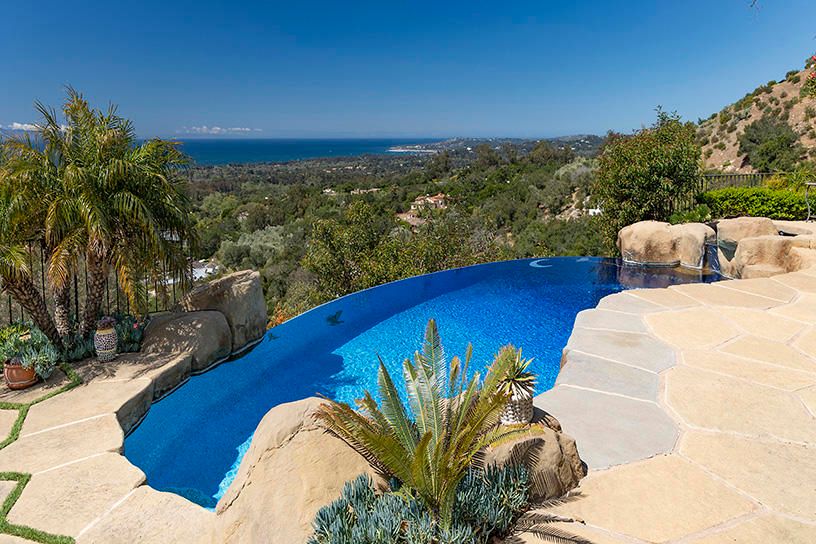 This French Mediterranean-style estate features a gated, private, 20-plus acres for you to rule over. The compound includes a main residence with five bedrooms, six full and two half-bathrooms, and a one-bedroom, one-bathroom guest house with separate gated entry.
The location provides panoramic ocean, island, mountain and coastline views and you are near many other significant estates. Indoor/outdoor living is effortless, transitioning from the spacious interiors to the outside grounds, which include an infinity edge pool and spa, outdoor shower, multiple patios, built-in fire pit, bocce court, meandering pathways, private well for landscaping, and more.
The residence includes designer finishes throughout, including white oak and limestone floors. There's also a main floor primary suite with large walk-in closet, luxurious en suite dual baths and romantic ocean views. There are four additional guest suites, centrally located bar, multiple fireplaces, formal and informal dining spaces, a superior chef's kitchen, versatile media room, and a four-car garage. The property also features a diesel generator, and the home is within the Montecito Union School District.
2285 Bella Vista Drive – $14,950,000
This estate on Bella Vista Drive is adjacent to and near other significant estates on Mariposa Lane and Lilac Drive, and features a commanding lot with room to roam, all within the Montecito Union School District.
Upon entering this four-bedroom, six-bathroom estate, the backdrop of endless ocean, island, mountain and coastline views will take your breath away. Located on a private 3.62-acre lot, the home is filled with natural light and surrounded by fruit trees, gardens, pool, and breathtaking ocean views all with its own well in addition to Montecito Water.
The grand two-story entry immediately allows your eye to travel past the romantic fountain, beyond the numerous French doors to the incredible views from every room. In addition to the many amenities, enjoy the cook's kitchen, 1,000-bottle wine cellar, formal dining room with walls of glass and ocean views, the expansive great room, billiard room, and the expansive office with craft area.
945 Lilac Drive – $17,495,000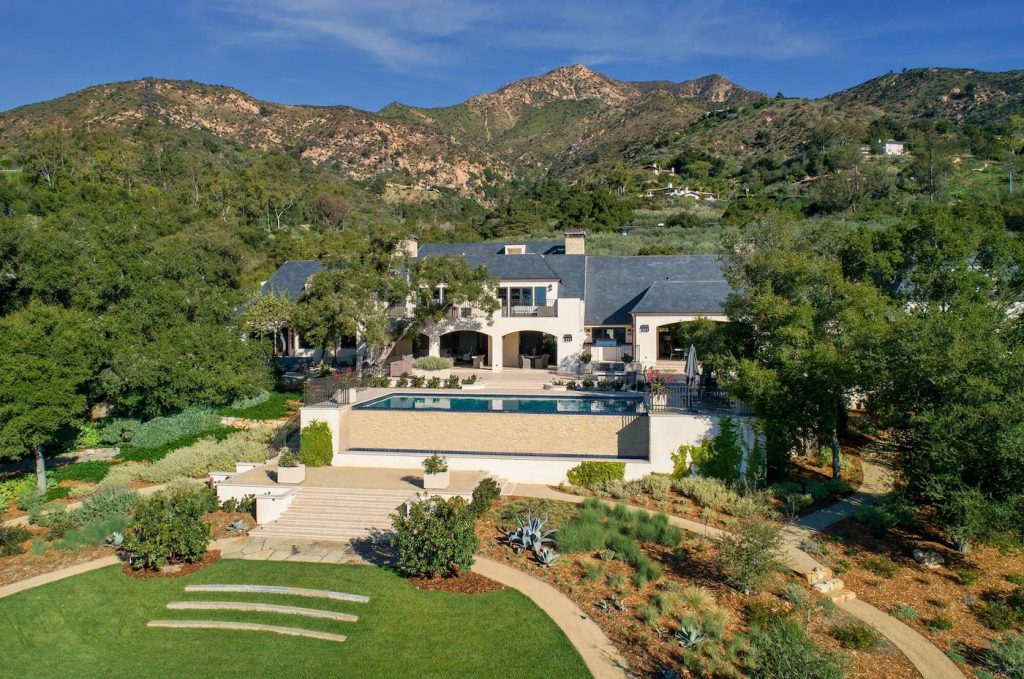 Exceptionally private, secure, and extensively remodeled, this European-inspired contemporary estate showcases ocean, island and mountain vistas. Nestled serenely on approximately three picturesque acres in one of Montecito's most sought-after neighborhoods, this 9,000-plus-square-foot estate is the result of a collaboration between builder Allen Construction, design firm Harrison Design, and the landscape architects of Arcadia Studio.
The list of luxurious amenities includes an infinity pool and spa, two expansive porticos designed with alfresco dining in mind, an outdoor kitchen and generous seating areas, a movie theater reminiscent of Old Hollywood, an impressive wine cellar/ tasting room, a sizable guest house, and a spacious four-car garage.
Walls of folding and sliding doors invite an abundance of natural light while capitalizing on the grounds and panoramic views. Lilac Drive is convenient to hiking trails, world-class beaches, Montecito's Upper Village, and all within the Montecito Union School District.
560 Toro Canyon Park Road – $26,500,000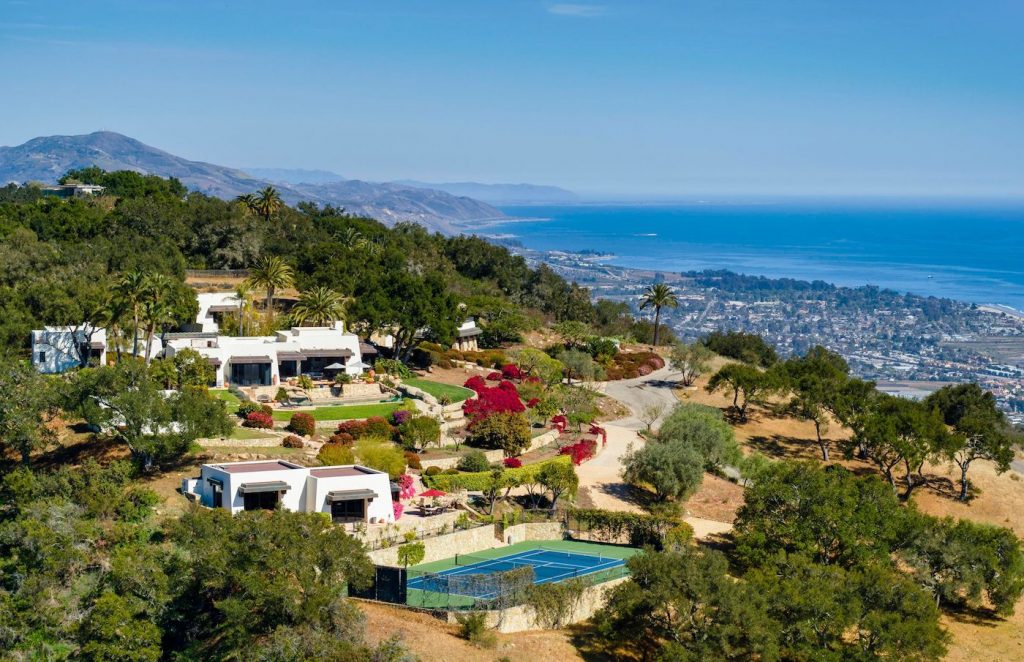 This is truly an iconic property, the type of which is rarely available for sale. The ocean and mountain views define the horizon in every direction at this estate. Whether you prefer the sparkle of the sea or the majesty of the mountain, this site is a feast for the senses.
Surrounded by nature and completely private, yet just minutes from the best of Montecito, this compound includes a five-bedroom main residence, a detached guesthouse, meditation room, gym, and a stunning library. Countless opportunities for activities, entertainment, and reflection are all right outside your door. From the swimming pool to regulation-sized tennis court to raised garden beds, this estate creates a living experience that celebrates an idyllic union of nature with first-class amenities.
With a combined 10,000-plus-square-feet of living space on 58-plus acres of what feels like your own private mountain top resting just above the sea, 560 Toro Canyon Park Road will cause you to feel as if you are worlds away.
You might also be interested in...