It's a Match: Montecito-Developed App Connects Hairdressers, Clients Around the World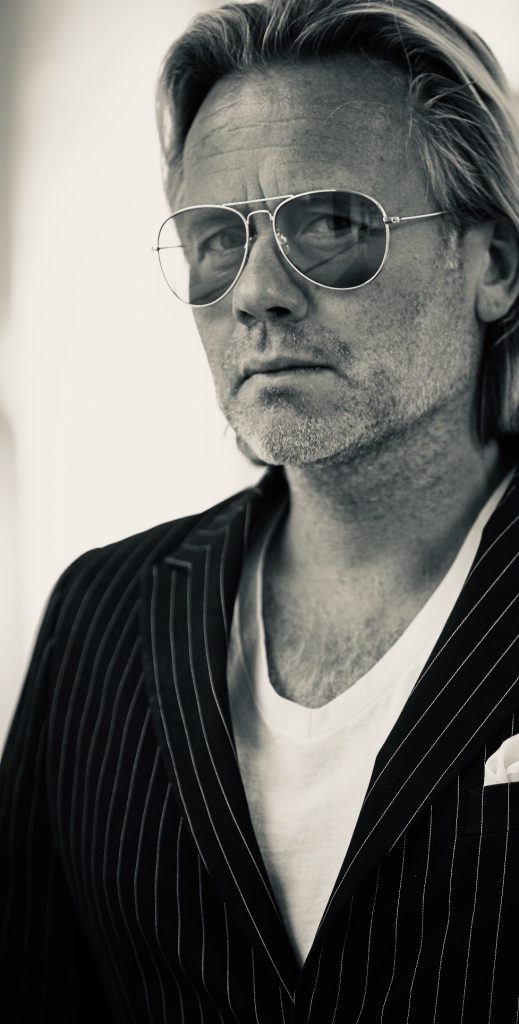 When a local Santa Barbara hair stylist envisioned an ideal post-COVID world, he saw back-to-back appointments for flourishing small businesses like his own.
The pandemic proved disastrous for small businesses across the globe, many forced to lock their doors for months, missing out on street passersby or walk-ins that expanded clientele. With the brewing return to normal life, Joel Mallet, CEO and founder of the new app Beauty Match by Centred, has found a way to give back to beauty and wellness professionals.
"Beauty Match by Centred aims to put beauty and fitness at the forefront of people's minds whether at home or abroad," Mallet said.
The app launched in early 2021 and will be available in 120 countries starting in June 2021.
Beauty Match is attempting to connect professionals to clients across the globe. According to the Beauty Match website, clients can browse appointments with experts working in hair, spa, nails, and makeup among various other wellness services.
Mallet's humble roots as a salon owner on Coast Village Circle in Montecito sparked his vision to intersect the beauty and tech industries. The Beauty Match app connects on-the-go clients to beauty or wellness services based on their location and preferences.
The functionality is quite simple.
Beauty Match has no onboarding fee and features a customizable experience that matches clients to businesses like a dating app. Clients are encouraged to upload a selfie and their beauty routine, then request an appointment based on their location and desired service.
On the other end, salons and wellness studios are screened by the Beauty Match team to ensure quality of services, and then once approved, they define the services they offer.
"It's almost like an art gallery of our favorite brands," said Brian Chappon, founder of Centred Wellness, the father company of Beauty Match.
"One of our values at Centred is less is more. We didn't want to overdo it with too many opportunities and too many options, and so for us it's about quality and not quantity."
The goal of Beauty Match is to increase customer confidence as they swipe through resumes and bios once they request a specific service in their area.
"Technically, it's like a dating app for beauty services," laughed Mallet, who said his initial inspiration for designing Beauty Match was when he noticed his clients in Montecito were constantly asking for service recommendations when they travel for events.
Unlike a blind date, this dating app analogy stresses the importance of finding the perfect match and managing expectations before the appointment has even been confirmed.
Supported by Centred, which already partners with Visa, MasterCard, DragonPass, and AMEX for wellness loyalty offerings, Chappon says he's excited to include Beauty Match in Centred's commitment to promote worldwide wellness.
"So, there was a match!" laughed the two tech app founders when asked about the Centred-Beauty Match partnership.
Chappon, who is a traveling expert, wanted a consumer-based entity of Centred in addition to his worldwide, private marketplace of partners and suppliers in the wellness sector.
Centred is expected to reach 100,000,000 members by 2022, according to Chappon, who said this audience enjoys Centred benefits through their credit card loyalty programs or employer. The Centred business-to-business strategy helps increase audience trafficking to the Beauty Match app.
Mallet and Chappon hope to leave their legacy on the beauty world by driving traffic to small businesses who were disproportionately affected by the COVID pandemic. They are passionate about increasing marketing and audience to independent contractors who lost out on a year of walk-in clients due to businesses being shut down. Their main commitment to small businesses is to keep Beauty Match by Centred free of fees.
"We're going to create something where we don't charge you anything, we just believe that our app is going to be so addictive that people are just going to use it and they'll spend money in our marketplace," said Chappon.
Allowing users to sign up for free and driving volume to small businesses has always been in Centred's ethos, said Chappon. He adds that the company was built on the passion to drive wellness tourism to the developing world as well.
Though Beauty Match spans across cities internationally, Mallet's visions were brought to life here in Montecito.
"People are always friendly and always helping you with everything. It's a great place to be," said Mallet.
Although Beauty Match is the first beauty match-making app on the market, he partnered with local app creators to jumpstart his brand and perfect app functionality.
Beauty Match can be found in the Apple app store or Google Play. And if you're looking for a blow dry in Montecito, you might be lucky enough to book an appointment with Mallet himself.
You might also be interested in...