Butterfly Pedestrian Undercrossing Project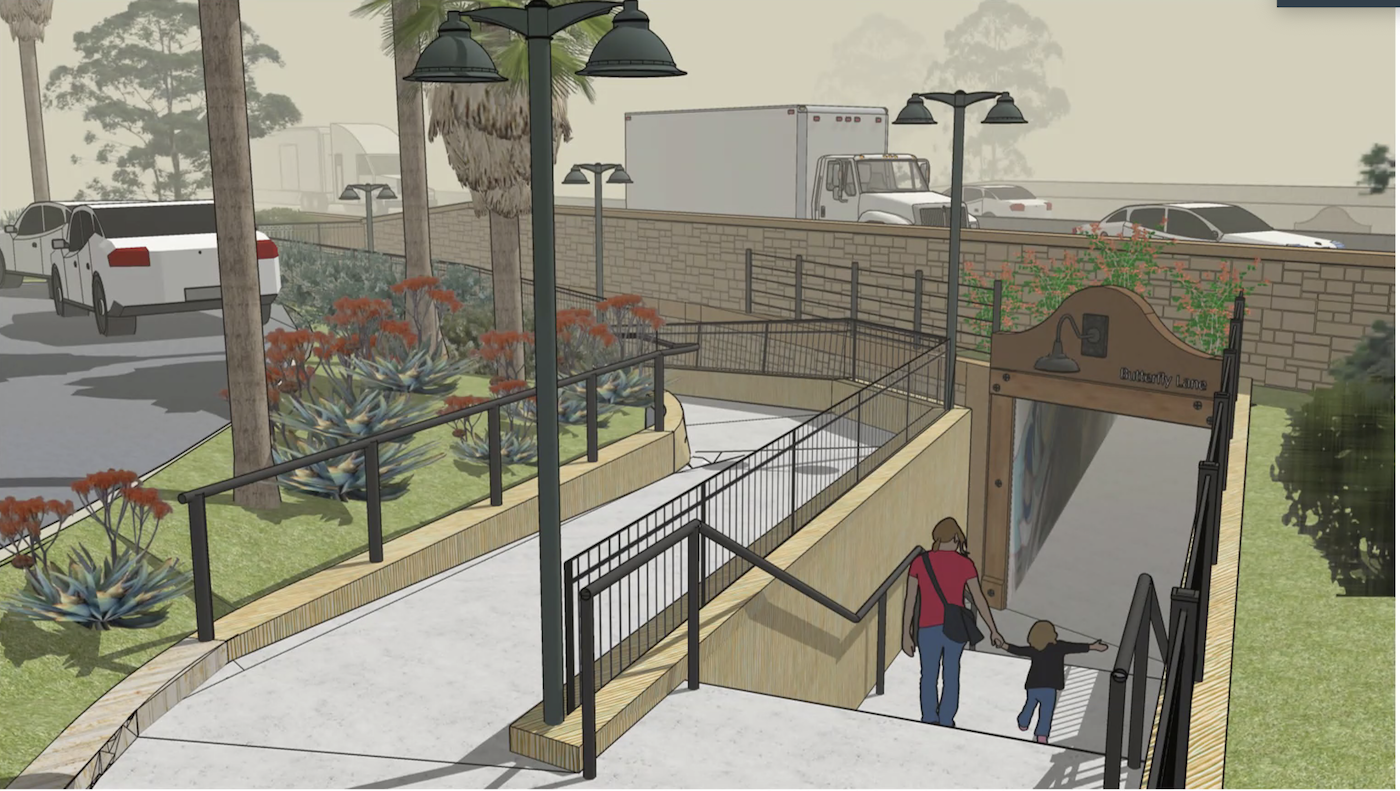 Earlier this week, the Montecito Association Land Use and Transportation Committee heard from Caltrans reps regarding a new project that will bring the pedestrian freeway undercrossing at Butterfly Lane up to ADA compliance. The project will begin in late fall of this year, through late spring 2022, and it will cause the closure of the northbound Highway 101 off-ramp at Hermosillo Road for two months.
Dave Emerson with Caltrans outlined the project for the committee, with it including reconstructing the stairs at both the north and south sides, installing ramps for wheelchair and mobility scooter access, reconstruction of the Union Pacific Railroad crossing on the south side of the freeway, and the addition of safety lighting on ramps, stairs, and inside the tunnel, as well as aesthetic details, wide sidewalks, handrailing, and signalization.
"The design will reflect the architectural style and design of the highway widening project," Emerson said. The widening project through that area — Cabrillo Blvd, Hot Springs Road, Los Patos Way — which we will report on at greater length next week, is expected to begin in 2023.
Built in 1956, the undercrossing is a popular, well-used crossing for Montecito residents to access the beach on foot. It currently poses a physical barrier for disabled persons and those with limited mobility, as there are staircases on both sides of the under freeway tunnel. Emerson said the popular interior mural will not be altered or changed.
The undercrossing will be closed for about seven months to accommodate the construction. Pedestrian detours will be available on Olive Mill Road to Channel Drive or East Cabrillo Blvd to Channel Drive; both detours are roughly 1.25 miles long. Vehicular traffic will be detoured to Olive Mill Road or Cabrillo Blvd, as the Hermosillo Road offramp will be closed for two months during the construction timeframe.
You might also be interested in...