It's in Her Blood: Vicki Riskin Navigates Hollywood With Her Pen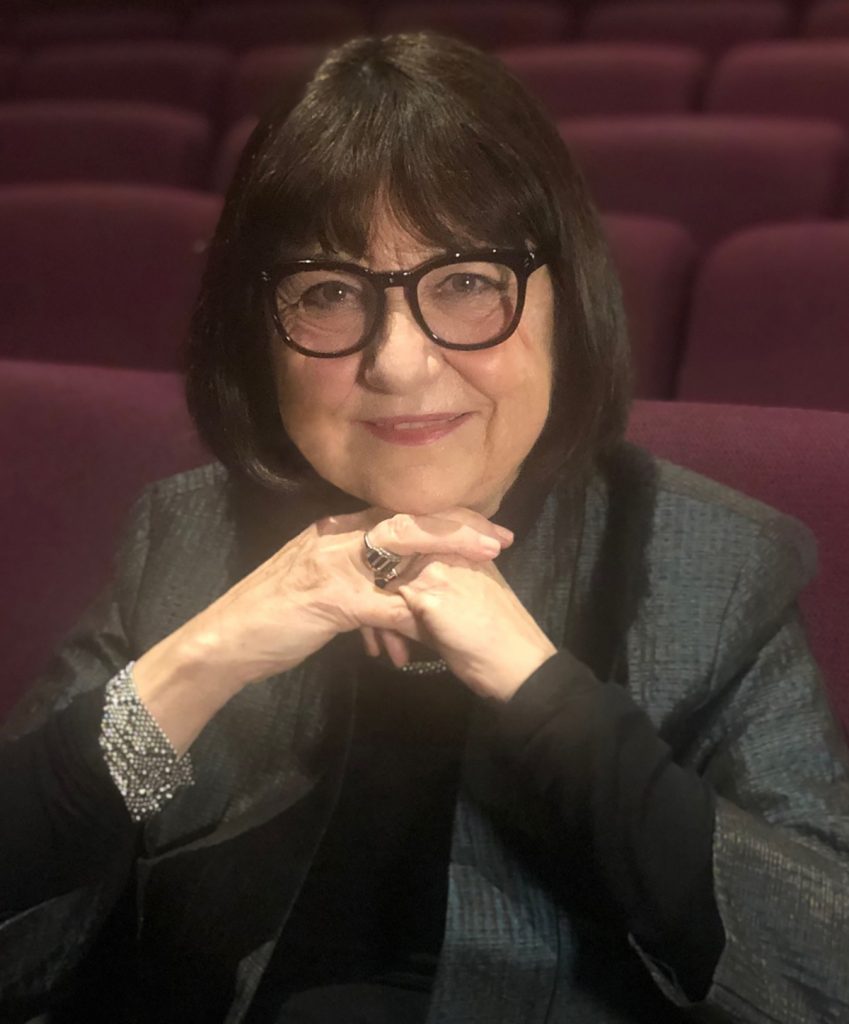 As a writer, you never really know what you are writing until, well, it's written. Much like life, writing can take you in unexpected directions, but the touch of a great writer will always bring you back.
Surrounded by writing her entire life, Victoria Riskin (known as Vicki to most) has been penning her own story, as well as others, to critical acclaim.
Vicki is the daughter of a Hollywood Golden Age couple, esteemed screenwriter Robert Riskin and actress Fay Wray, who is most noted for starring as Ann Darrow in King Kong (1933).
Vicki grew up in Bel Air and recalls the glamorous holiday parties and play, but also the labor wars and worries over the state of the world. This was during the Hollywood blacklist era, and while not fully aware of it as a child, she later recognized the stress that this brought to her parents.
Vicki recalls that their family bought their first TV set to watch the House Unamerican Activities Committee (HUAC) hearings at the University of Washington. She remembers the mixture between the excitement of having a TV and the tension of the trials. When she was five, her father unfortunately suffered a debilitating stroke. It was a big change for the family and several years later they moved to Brentwood, which was a simpler, quieter neighborhood at the time.
Tragically, her father passed away when she was 10. It was a harsh loss for the entire family, but Vicki notes her mother's resourcefulness and resilience. Fay had gone back to work, now in the new medium of television, and spent the next 10 or so years being featured in a range of live shows and guest appearances until she could retire.
When it was time for Vicki to go to college, she attended USC as an undergrad, receiving a Bachelor of Arts in Humanities before pursuing a master's degree in Psychology from Antioch University in L.A., as well as a Ph.D. in Counseling Psychology from USC.
She started a private practice in Westwood, which showed great growth and success for 15 years. Vicki says that it was an exciting time to be in psychology as the field was moving away from classical Freudian approaches to more exploratory ones that incorporated modern thinking on the subjects.
It was also before medication became a go-to treatment and listening was one of the best tools they could utilize. Understanding each patient's story and hearing the narrative they wish to tell was important for helping steer people in a better direction.
A Return to Screenwriting
It was actually her experiences with one of her patients that really brought her back to screenwriting. She wanted to tell a fictionalized story about their interactions and the impact the patient had on her. Since the story was personal, Vicki understood what needed to happen in each moment, but was not as experienced with story structure when it came to writing.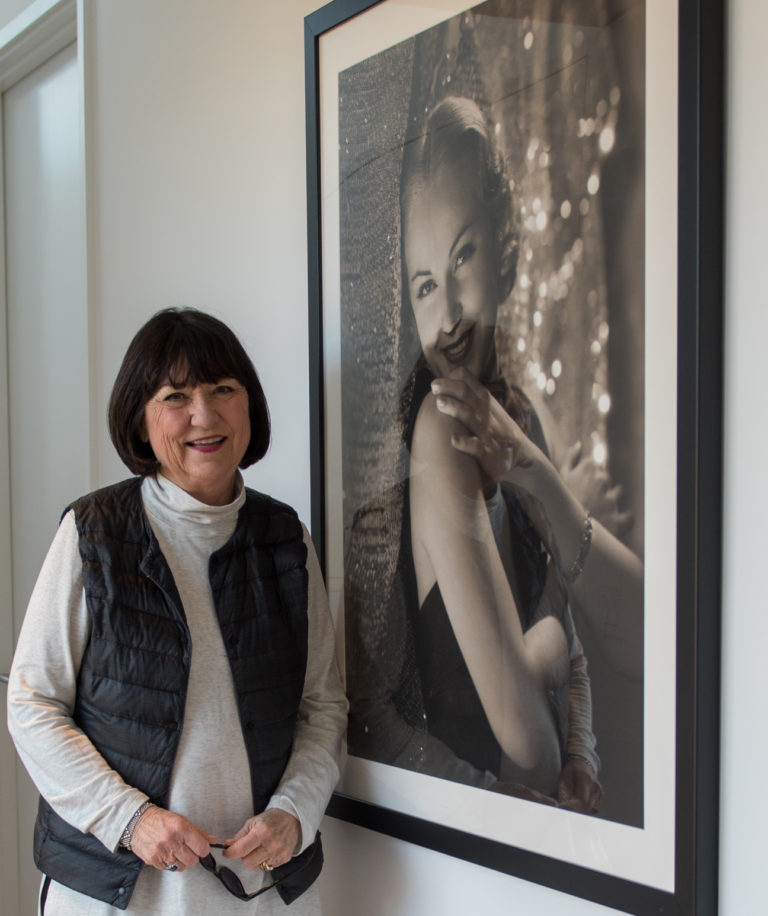 Fortunately, her husband, David W. Rintels, is a writer and producer for television, film, and theater, and they began working on the screenplay together. The resulting movie, The Last Best Year, was shown on ABC in 1990 and featured the story of a psychotherapist played by Mary Tyler Moore and her patient who has been diagnosed with terminal cancer yet is unwilling to accept the diagnosis, performed by Bernadette Peters.
The movie was well received and helped Vicki determine that this was what she wanted to do next. Vicki would continue as a screenwriter and producer, often working with David on a range of each other's projects, including My Antonia, a made-for-television adaptation of Willa Cather's namesake novel.
Before Vicki and David worked together, or were even a couple, they knew each other from the same social circles. Early on, Vicki admired his work and knew that David was incredibly talented and insightful. She was invited to an early reading of his adapted one-man play of Irving Stone's Clarence Darrow For the Defense, featuring Henry Fonda.
She felt immediately moved by the experience, not necessarily in a romantic sense, but drawn to and connected with the mind behind the words. David later wrote a story for the Los Angeles Times Calendar section that emphasized the value of the writer and challenged the focus on the director as the singular visionary with tongue-in-cheek references.
In the article, he also quoted a famous story about Vicki's father, Robert, and his interaction with longtime partnering director and producer, Frank Capra. As the story goes, when Frank was taking more credit for the films, Robert threw down a stack of blank papers on Frank's desk and stated: "Here. Put the 'Capra touch' on this." Vicki sent David a message commenting on how much she enjoyed the piece, and, in his response, he mentioned "doing lunch." Although often a vapid Hollywood phrase, David later followed up with a dinner invite and they have been together ever since, marrying each other in 1979.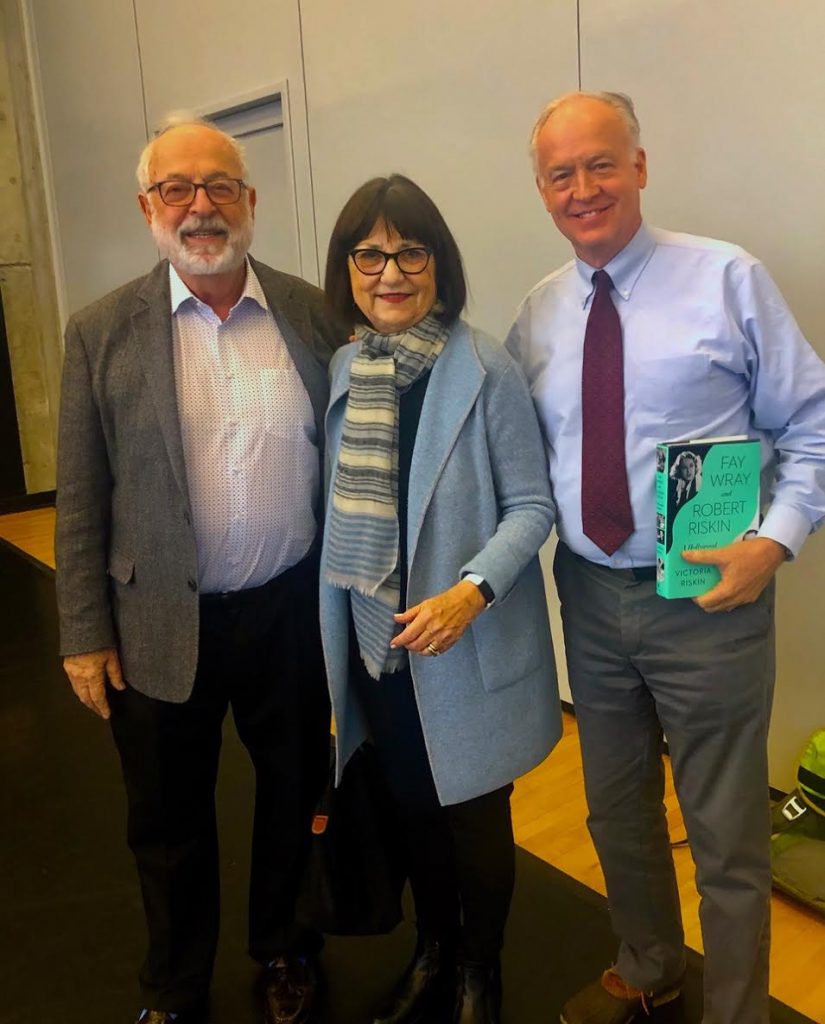 The story that David mentioned about her father standing up to Frank Capra wasn't the only time Robert advocated on behalf of his craft. Over the years, he was an avid and vocal supporter of writing and writer rights, being one of the founding members of the Screen Writers Guild, a labor union which would later split into the Writers Guild of America, West and East.
Robert recognized that he was established and could set his own terms with the studio, allowing his efforts to be focused on protecting the younger, less established writers trying to make it in the industry.
In 2019, Vicki published a more thorough retelling of her parents' lives called Fay Wray and Robert Riskin: A Hollywood Memoir. This dual biography recounts not just stories, events, and efforts within the industry, but also detailing the intricate love story that took place between her parents.
Vicki didn't just inherit her father's passion for writing, but also the need to protect writers. Growing up around a lot of screenwriters, she feels that screenwriters are some of the most interesting people and that the Writers Guild of America West (WGAW) is a great group of people to represent.
When Vicki became a WGAW member she was honored to be part of their organization, immediately joining committees and becoming increasingly more involved over the years. She eventually served as a board member and even became president of the WGAW in 2001, the first female to do so in more than 50 years. David had also been a past president of the WGAW, making them probably the only husband and wife past presidents of the organization.
Making Montecito Their Home
Vicki and David originally had a second home in Montecito that they would visit, but decided to move here full time in 2008. While in the area, Vicki continued to be involved in different organizations.
She served as the chair while on the Board of Trustees of the local Antioch University from 2009 to 2016 where she helped expand the campus. She also served on the Board of Directors of KCRW and co-chaired the local KCRW Advisory Board. Vicki was integral in helping bring their station to Santa Barbara and facilitating their office on the Antioch property.
One of her longest running passions is the Human Rights Watch (HRW), which is driven by her strong beliefs in social justice and basic respect for human decency. She has been involved with HRW for the past 40 years and was a founding member in establishing its Southern California presence, helping open chapters in both Santa Barbara and Los Angeles.
During the tragic Montecito debris flow of 2018, Vicki and David regrettably lost their Montecito home on Randall Road. They were fortunate enough to have a second home on Martha's Vineyard and have been living there since.
They recently completed transferring their Montecito property to the County where they will be establishing a roughly eight-acre park on the land and properties impacted by the mudslides. With the quarantine, they have obviously been unable to come back and visit Montecito, but plan to when they can. This community is important to them and they have many friends in the area, so in the future they may find another home here, or at least come for an extended visit.
What is clear is that Vicki still has more of her life to write.
You might also be interested in...